Everything You Need to Know About the Classic Highball Cocktail
Discover more about the elegant tipple — then learn how to whip up one at home.
in partnership with
Every season, a new cocktail trend rolls into town. Often brightly coloured and served in a frou-frou glass, the excitement of a new-to-you cocktail is enough to whip any of us into a frenzy. But among the cocktails that come and go is one classic that never goes out of style: the highball.
The classic whisky-based cocktail is one that everyone should have in their repertoire, and not just because of its simplicity. So, we've partnered with popular premium mixer brand Fever-Tree to give you a a proper rundown on the simple-yet-versatile drink. Better yet, to celebrate Fever-Tree's A-class dry ginger ale, we're spicing things up with a ginger highball recipe, too, so you can whip up one at home, then get reading.

A BRIEF HISTORY OF THE HIGHBALL
The exact origin of the highball is hotly contested. However, what we do know is that during the late-19th century, there was a phylloxera (a common insect pest of grapevines) epidemic that wiped out vineyards in Europe. So, wine and spirits like brandy and cognac became less readily available than they had been. This lead the wealthier classes, who used to mix brandy and cognac with carbonated water, to opt for blended scotch whisky with soda instead. And so, most would argue, the highball was born — although the name was yet to come.
So, from where does the term 'highball' stem? One story goes that English actor EJ Ratcliffe brought the concept to America in 1894, where a bartender at the Adams House in Boston dubbed it a highball, due to the vessel in which it was served. Others have sworn the name is a throwback to an old American railroad signal. It is also thought that the name's origin could be Irish or British, with the term 'ball' being common for a glass of the amber liquor in Ireland and, more specifically, it served in a tall glass in English golf clubs throughout the late-19th century. As we said, this tasty tipple's history is anything but linear.

FUN FACTS TO IMPRESS YOUR MATES WITH
Two versions of the highball appeared in an American cocktail book called The Mixicologist in 1895. One under the name Splificator, which calls for whisky and naturally sparkling water in a 'medium thin glass'. According to lauded drinks writer David Wondrich, 'splificated' was Irish slang for drunk. The other drink was dubbed the High Ball, made with whisky or brandy and carbonated water. But over the years, the name highball stuck — and the rules for making one vary as much as the story of its invention.
To make a highball, some say the whisky and ice needs to be stirred 13.5 times and soda water poured down the arm of the spoon. Others tell you to keep that spoon the hell away from it.
Whisky highballs are so popular in Japan that it's become a top choice for punters. It's hardly surprising since Japan is known for its top-shelf whiskies. Plus, the drink's popularity is thought to be due to many Japanese people enjoying a drink with their meal, and sipping straight whisky doesn't have the same appeal as an ice-cold mixed bevvy.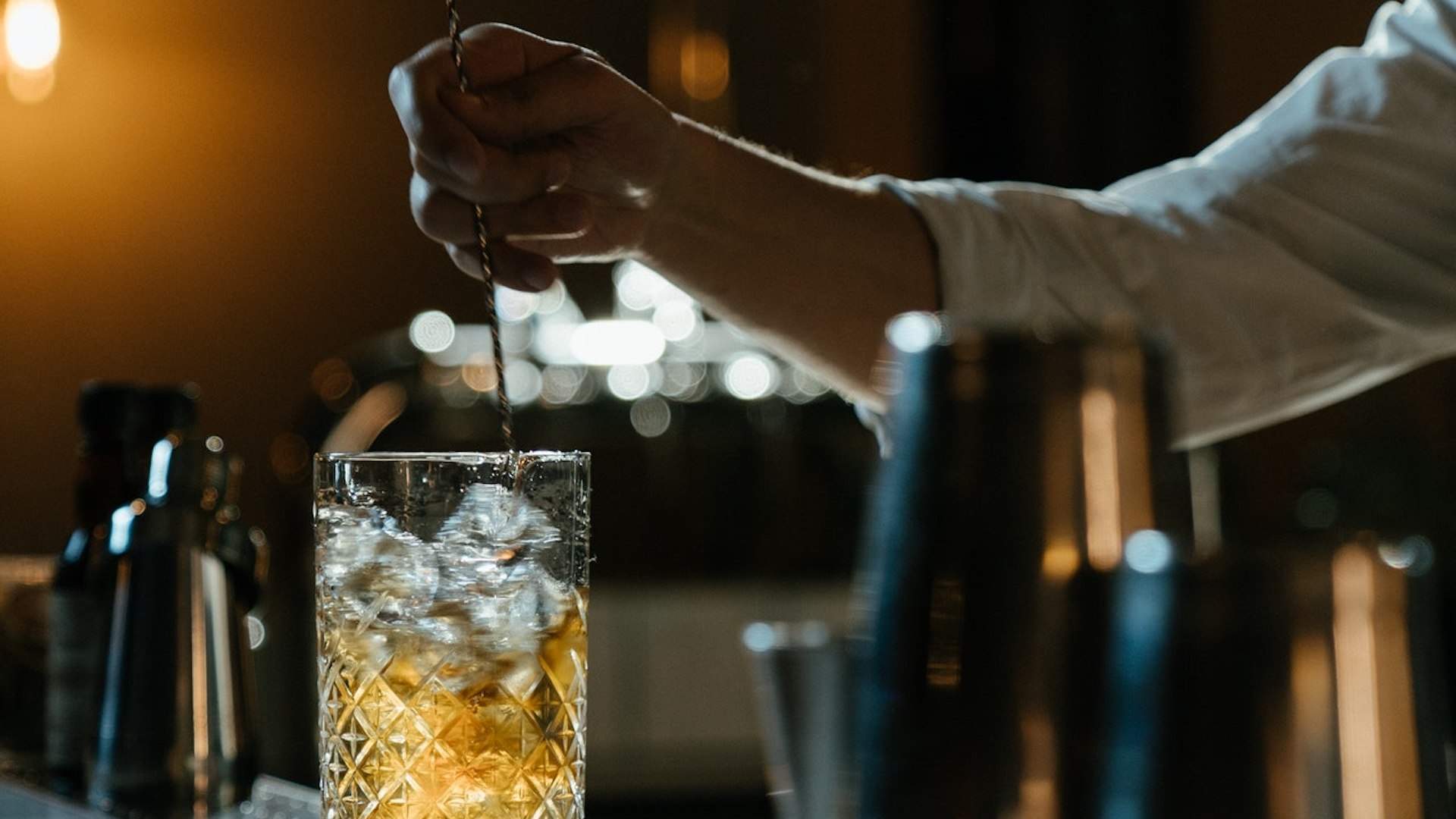 HOW TO MAKE A FEVER-TREE GINGER HIGHBALL
Half the fun of mixing cocktails is putting your own spin on them. If you'd like to make your highball a bit more zingy, swap soda for ginger ale, which has become a common mixer for the tipple. By doing so you not only complement the whisky, but also add a more refreshing flavour into the mix. You can also look to shake things up by making yourself one of the many riffs on the ginger highball, such as the Whisky Buck and Mamie Taylor — both of which add lime juice into the equation. Whatever you decide, there are two ingredients that remain constant: whisky and ginger ale.
Fever-Tree believes if three-quarters of your drink is mixer, you should only use the best. So, this recipe calls for one-part whisky to three-parts Fever-Tree Dry Ginger Ale. However, if you like your firewater more front-of-palate, simply use less mixer. Want to get even more creative? You can trial different garnishes, which means more taste-testing opportunities.
INGREDIENTS
45ml Starward Two-Fold Double Grain Whisky (or the whisky of your choosing)
135ml Fever-Tree Dry Ginger Ale
Plenty of ice
Slice of grapefruit
METHOD
Fill a highball glass with ice cubes. Pour in whisky, then slowly pour in Fever-Tree Dry Ginger Ale. With a bar spoon (or any long-handled spoon), gently stir the concoction. For a bit of extra zing, garnish with a fresh slice of grapefruit.
Want to hear top Aussie whisky producers talk about their secrets to mixing up a good tipple? See Fever-Tree's video below.

Keen to whip up a highball at home? Purchase Fever-Tree Dry Ginger Ale via the Woolworths website and get mixing. 
Top image: Trent van der Jagt
Introducing Concrete Playground Trips
Book unique getaways and adventures dreamed up by our editors