FOOD & DRINK
Five Cosy Melbourne Pubs Where You Can Catch a Live Gig
These Melbourne pubs bring the cosy vibes with live gigs and open mic nights.
Victoria is currently under stay-at-home orders so, while you can't visit these pubs in person, you can still show your support with takeaway and online orders. You can stay up to date with the developing COVID-19 situation in Victoria, as well as current restrictions, at the Victorian Department of Health and Human Services.

Cosy pub vibes are great at any time of the year. And the vibes are even cosier with live music added to the mix. With live entertainment pretty much thrown out the window over the last year, we've come to really appreciate simple, old-school pleasures. Like heading to the pub and catching a live gig. Melbourne is home to not just great pubs, but also great musos — combine the two and you're on to a winner.
We've teamed up with Guinness to put together a list of local boozers that play host to live tunes — from midweek open mic nights to rollocking country sessions. Consider this our post-lockdown hit list.

THE BROTHERS PUBLIC HOUSE
Irish expats — and brothers — Pat and Eamonn McKernan bring the craic to Johnston Street. After making his mark on Melbourne's Irish music scene, Pat enlisted his accountant brother to join him in creating a place where they could do what the Irish do best: booze and music. With live tunes on Wednesday through to Sunday, perfectly poured pints of Guinness and a grand selection of Irish whiskeys, The Brothers Public House is a great spot to catch an intimate gig on a cold winter's eve. It's also a TV-free pub, so you can enjoy the tunes with minimal distraction.
Find The Brothers Public House at 42 Johnston Street, Fitzroy.

THE CORNERSTONE
Named for the historic 1860s cornerstone that remains in tact to this day, the exterior of this Port Melbourne pub gives way to a smartly refurbished indoor area. Swing by on a Tuesday night for open mic night, which is a great way to check out up-and-coming local performers (or even have a go yourself). Fridays see booked artists performing from 7pm, so pop on down, grab a pint and settle in to one of the comfy booths whilst the tunes and good times flow.
Find The Cornerstone at 1 Crockford Street, Port Melbourne.

THE FIFTH PROVINCE
A proper Irish-style tavern with hearty pub fare and a great beer selection, this St Kilda local is always a good shout. Four nights a week, The Fifth Province plays host to all manner of musical acts in its charming, old-world setting. As you'd expect from an Irish pub, this Fitzroy Street spot has a laidback charm that makes it a great spot for a drink and a show — and, with regular food and drink specials, there's no surprise that this is a home away from home for much of St Kilda's Irish population.
Find The Fifth Province at 3/60 Fitzroy Street, St Kilda.
The Fifth Province is open for takeaway on Friday (11am–9pm) and weekends (10am–9pm).

STEAM PACKET HOTEL
The heritage-listed building this Williamstown pub calls home has existed in a number of incarnations in its time, and its current identity maintains much of its old-school character, with a few modern spins. With exposed brick and a toasty open fireplace, The Packet is one of the best spots in the west to grab a pint thanks to the 16 beer taps and great pub grub. You can enjoy your cold one with live music most Friday nights and Sundays, while Tuesday night is open mic night — so, if you're game, you can level up from karaoke.
Find the Steam Packet Hotel at 13 Cole Street, Williamstown.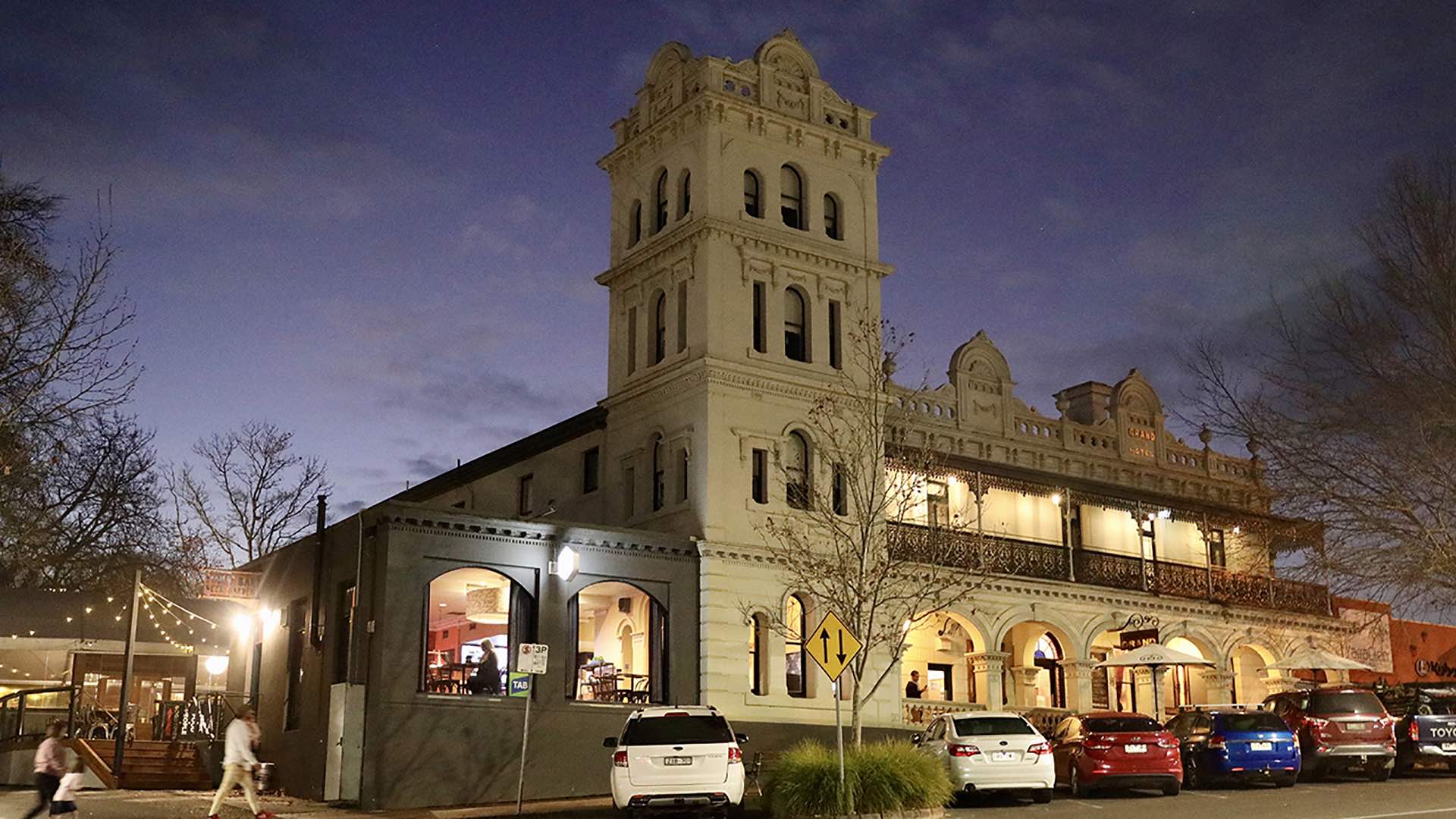 YARRA VALLEY GRAND HOTEL
This historic hotel is in the heart of Yarra Glen, in terms of both physical location and its role in the local community. This public house poured its first pint in 1888 and maintains much of its Victorian charm, and remains a go-to for Yarra Valley locals. The regular music lineup ranges from moody acoustic to rollocking country, which you can enjoy with a hearty counter meal or creatively topped pizza. If you're looking for a wee road trip — complete with live tunes and a warming pub feed — then be sure to put this one on your list. You can make a night of it by taking advantage of the pub's stylish and affordable four-star accommodation.
Find the Yarra Valley Grand Hotel at 19 Bell Street, Yarra Glen.

Thirsty? Find your closest place for a pint over at the Guinness Pub Finder.
Published on July 06, 2021 by Dominic Gruenewald