FOOD & DRINK
Five Impressive Drinks to Serve at Brunch When You Want Your Guests to Let Loose (But Last the Distance)
Make it a brunch to remember — literally — by serving up these delicious, low-alcohol alternatives.
in partnership with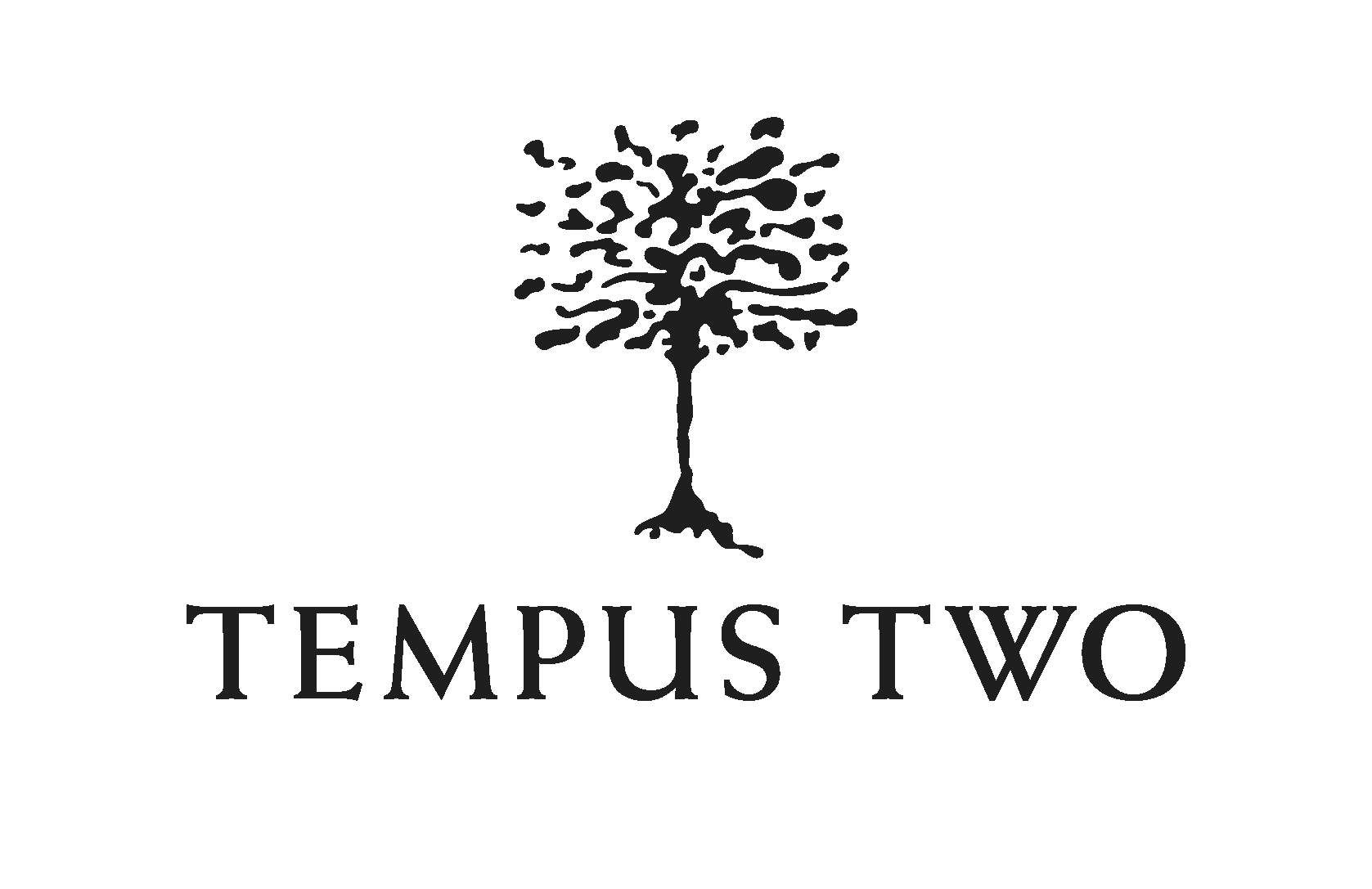 The best kind of brunch is one that starts during that critical time bracket between 9.45am and 11.30am (a little too late for breakfast, a bit too early for lunch) and lasts until the sun starts going down.
In order to make the good times go the distance, you need a well constructed playlist and an extensive spread of food options. And, of course, you are going to need drinks. After all, a well stocked drinks tray is the cornerstone of any successful brunch. What isn't is facing a table full of boozed up guests before the clock strikes 1pm.
Now, thanks to an increased demand for delicious low- and no-alcohol options, you can let the brunch beveragino generously flow without getting everyone totalled. We've teamed up with Tempus Two to handpick some liquid inspiration to impress your guests and make your party an affair to remember (literally).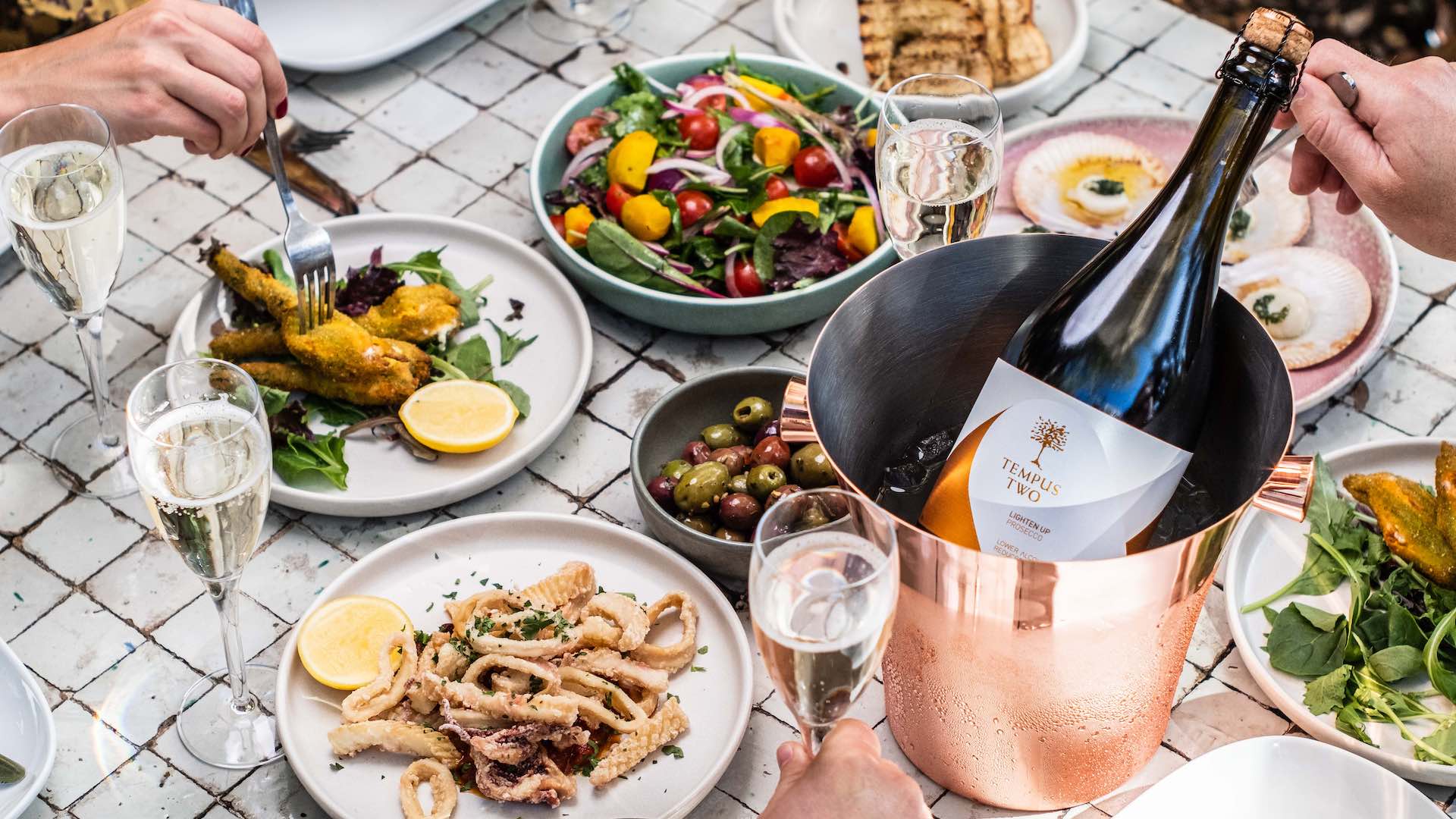 THE MOOD: Popping bottles
THE SERVE: 2020 Tempus Two Lighten Up Prosecco
Nothing kicks off a brunch better than ceremoniously plucking the cork from a bottle of fizz to the sound of wild applause. It's the ultimate sensory trigger that signals a special occasion is going down. The 2020 Lighten Up Prosecco by Tempus Two has the full flavour of a traditional prosecco with crisp notes of citrus and green apple — but at 6.8 percent alcohol volume and a lower calorie count, you can enjoy more than JTO (Just The One). To put that number into context, that's a massive 30 percent less alcohol (and calories) than a standard bottle of prosecco. We'll drink to that.

THE MOOD: Gorgeously garnished
THE SERVE: The 'lightly bleeding' mary
A good cocktail can be a work of art. And presenting a tray of artfully constructed concoctions can really wow a crowd, especially with some unexpected little touches in the final execution. Like the umami one-two punch of a cornichon and pickled onion alongside a good stalk of leafy celery on your bloody mary. To go the distance, make them what we're going to call a 'lightly bleeding' mary. Top your tomato juice and Worcestershire with a half measure of vodka or gin — or substitute the booze with a quality, non-alcoholic botanical spirits by the likes of Vera, Sea Arch or Seedlip (the Garden 108 is recommended here). All flavour, no regrets.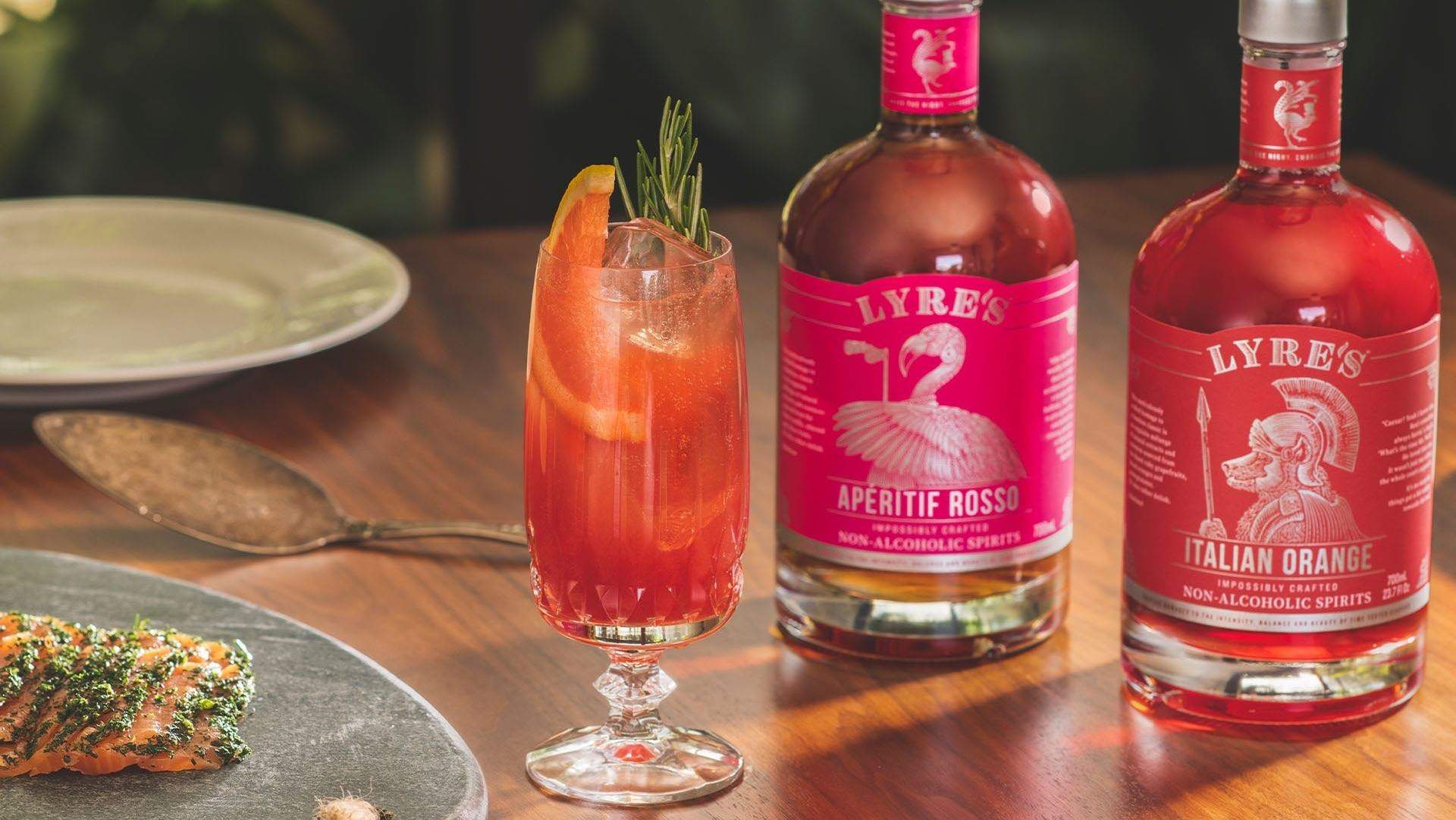 THE MOOD: F Scott Spritzgerald
THE SERVE: The springtime spritz
Invoke a Gatsby-esque garden party with a bright, signature spritz that not only looks fantastic on the table but can be sipped throughout the duration of brunch. Start with a scoop of ice, then add a generous dash of Lyre's Italian Orange (a very, very good booze-free substitute for Aperol or Campari), pour in your favourite prosecco (the fruity profile of the Tempus Two Lighten Up would work perfectly), and top with soda. Add a twist of orange peel and two slices of strawberry and you're golden.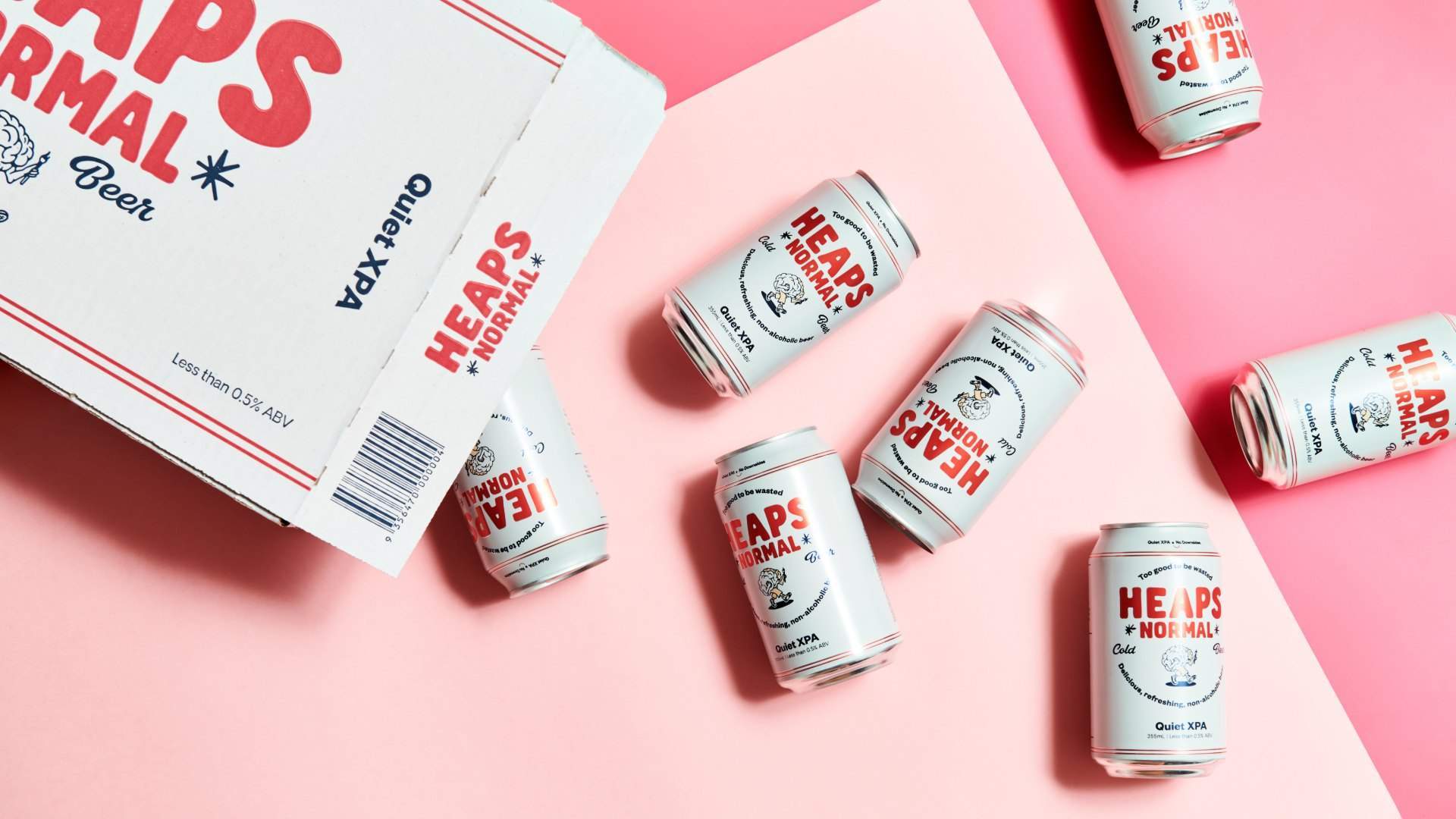 THE MOOD: On the beers
THE SERVE: Heaps Normal
So you kicked off the morning with bottles of bubbles and a selection of delicately composed treats but now it's afternoon, your guests have settled in and you've just opened a bag of chips. It's beer o'clock, as they say in France. Keep a few tins of Heaps Normal's exceptional Quiet XPA in your fridge. Brewed to less than 0.5 percent alcohol by volume but with refreshing malty sweetness and long finish, it's a great companion for a leisurely day of drinking.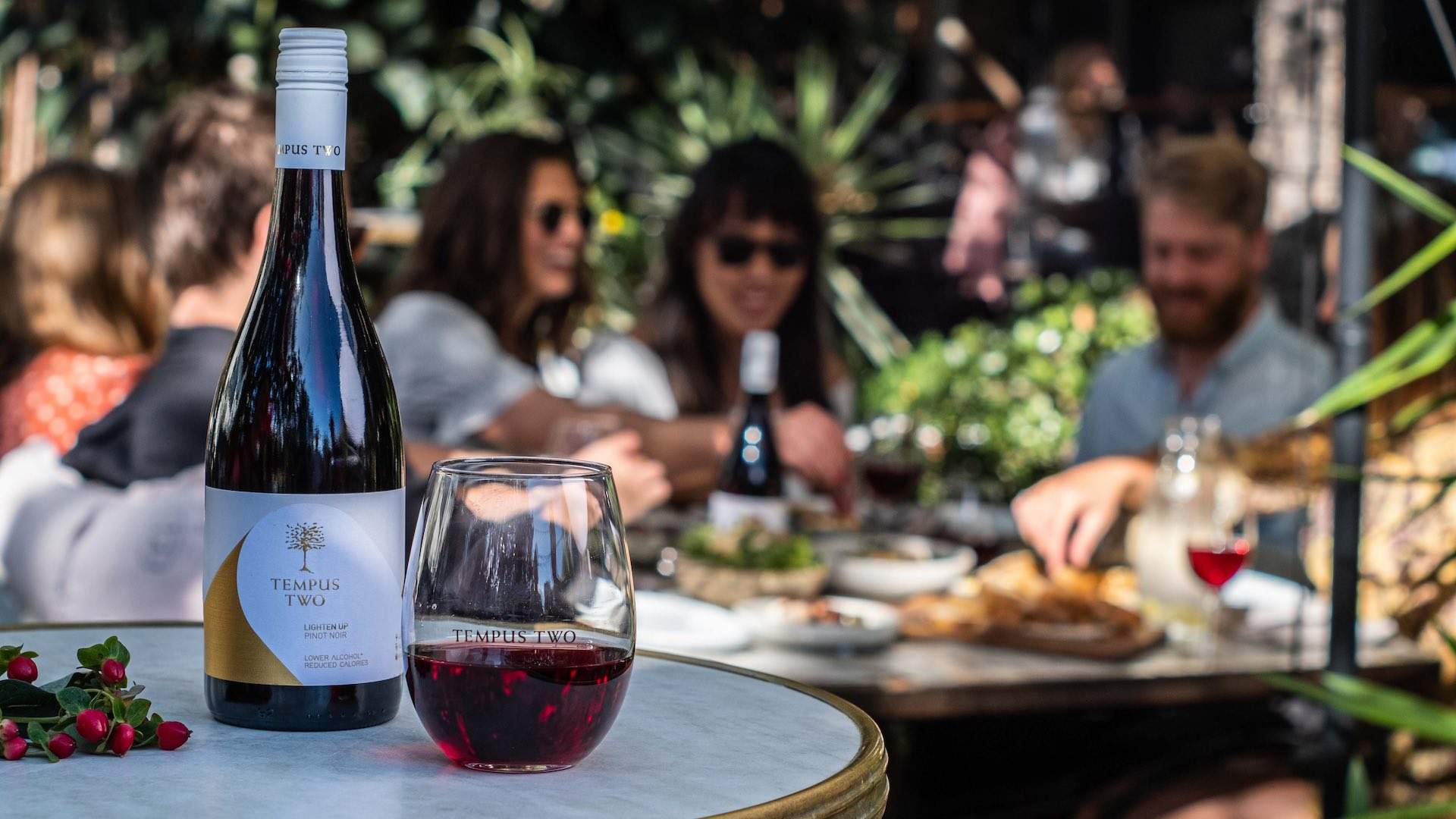 THE MOOD: Something smooth
THE SERVE: 2020 Tempus Two Lighten Up Pinot Noir
Whether you want to serve it lightly chilled or get pouring straight off the wine rack, a good red is always a friend to brunch hosts and guests alike. The Lighten Up Pinot Noir from Tempus Two gives up great wafts of black cherry and a juicy full flavour that makes it as drinkable as any other promising pinot, but with an alcohol content of 6.8 percent, you can keep quaffing this one for that little bit longer — where a standard 750ml bottle would have anywhere between seven to nine standard drinks, there are only four in a bottle from the Lighten Up series. Your cup overfloweth!

For more information about the low-alcohol Tempus Two Lighten Up range, head to the website.
Top image: Tempus Two
Published on June 25, 2021 by Suz Tucker