FOOD & DRINK
Black Star Pastry Is Serving Up a Heart-Shaped Version of Its Famed Strawberry Watermelon Cake
It's back for Valentine's Day, of course — or you can grab a pavlova for January 26.
It has been 13 years since Black Star Pastry's legendary Strawberry Watermelon Cake first made its way into the world, started lighting up Instagram feeds around the globe and began tempting tastebuds en masse. It's still a regular on the bakery's menu, and is available at its stores in both Sydney and Melbourne — but if you'd like to combine the multi-layered delight with a dash of romance, a limited-edition heart-shaped version is now available to order.
Obviously, the special version of the cake is timed around Valentine's Day. Yes, it's almost that time of year already. This isn't the first year that Black Star has released this special take on its super-popular dessert, and it sold out in 2020, so if you're keen on sharing a few slices with your favourite person, you might want to get ordering sooner rather than later.
As always, the cake contains two layers of almond dacquoise, rose-scented cream and watermelon, which is then topped with strawberries, pistachios and dried rose petals. This time around, it's just in the most romantic shape there. You can nab one for $40, with online pre-orders available now — for pickup between Friday, February 12–Sunday, February 14. If you want to chance it and order closer to the date, you do still need to give 48 hours notice.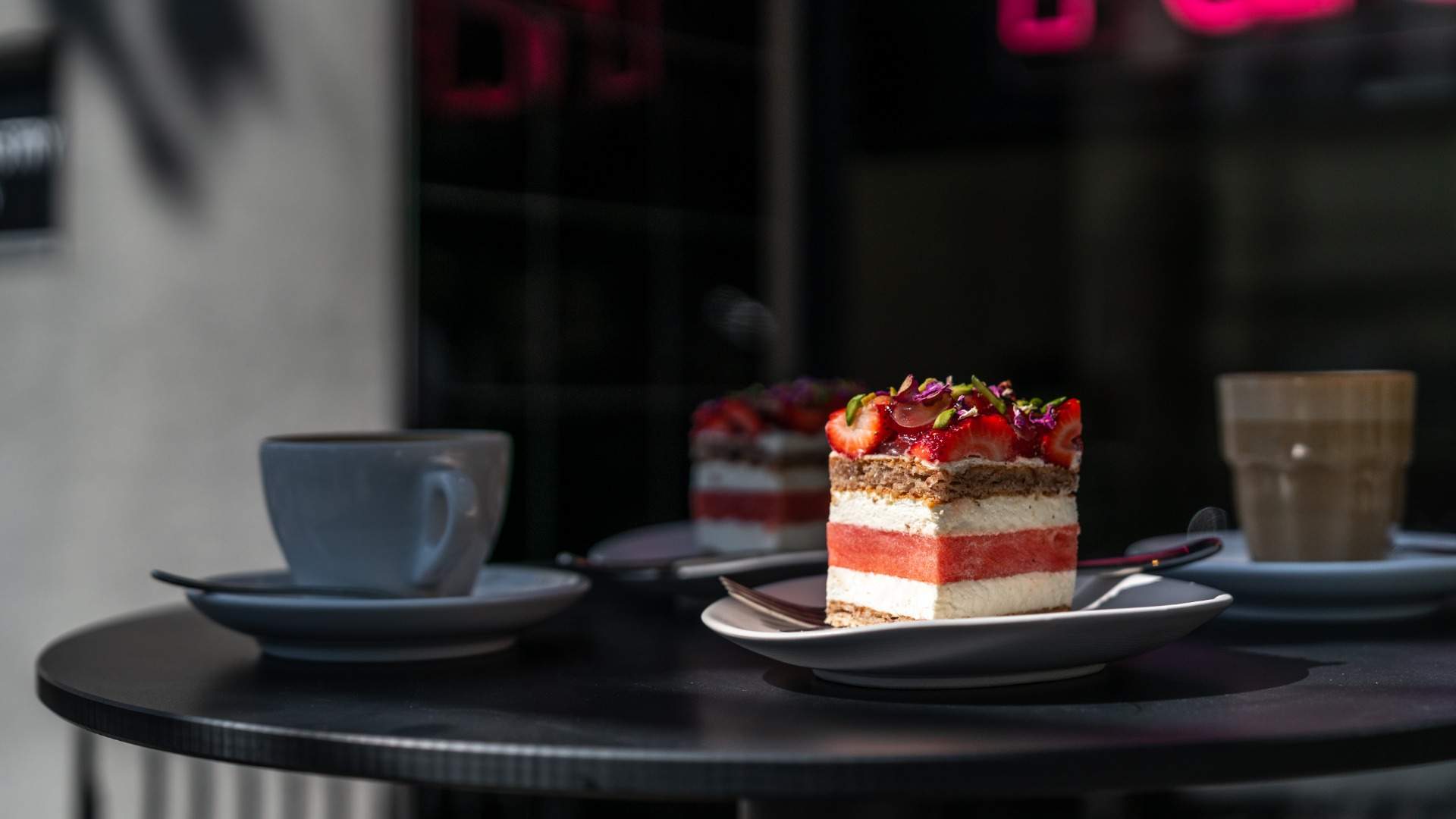 Black Star is starting 2021 with a couple of other limited-edition specials, too. For January 26, you can tuck into an Australia Day pavlova made with davidson plum in the meringue base and lemon aspen mixed into the chantilly cream, then topped with fresh, mixed berries and marigold flower petals. Orders are available for pickups between Saturday, January 23–Tuesday, January 26, with a small costing $10 and a large costing $40.
Or, for Lunar New Year, you can opt for a pack of three macarons — made from almond-flavoured macaron shells, filled with red bean butter cream and mandarin compote, then dipped in strawberry and chocolate, dusted with gold and decked out with a message of good fortune. They'll set you back $12.50, and you can preorder them for pickups from Thursday, February 11–Sunday, February 21.
Black Star Pastry's Valentine's Day heart-shaped Strawberry Watermelon Cake, Australia Day pavlova and Lunar New Year macarons are available to order via the bakery's website, for pickup at all Sydney and Melbourne stores.
Published on January 19, 2021 by Sarah Ward