FOOD & DRINK
Where the Top Chefs Eat After Hours in Melbourne
Next time you need that 3am feed, head to one of these chef faves.
Where the Top Chefs Eat After Hours in Melbourne
Next time you need that 3am feed, head to one of these chef faves.
---
in partnership with

Much like the Big Apple, Melbourne is afflicted with a little insomnia and it's no wonder why. There's so much to do and so much to see that we have to take advantage of every available hour. Not to mention, the wee-small hours of the morning are the perfect time to get amongst it while avoiding the big crowds.
Whether you've spent all night working a long shift or vigorously bumping and grinding on the d-floor, a body needs a little fuel. So, we've turned to those nocturnal yum-slingers we admire so much — our chefs — to get the low-down on where to spend those later hours eating the good stuff. Plus, we had a little look-see at the Night Network routes to help you get to these great late-night eats on the weekend (no matter what time it is). We asked the big guns of Fancy Hanks, Annam, Hector's Deli and Anada where they eat late at night after a long shift on the tools or a big night out, and they replied with the kind, unbridled enthusiasm you would expect.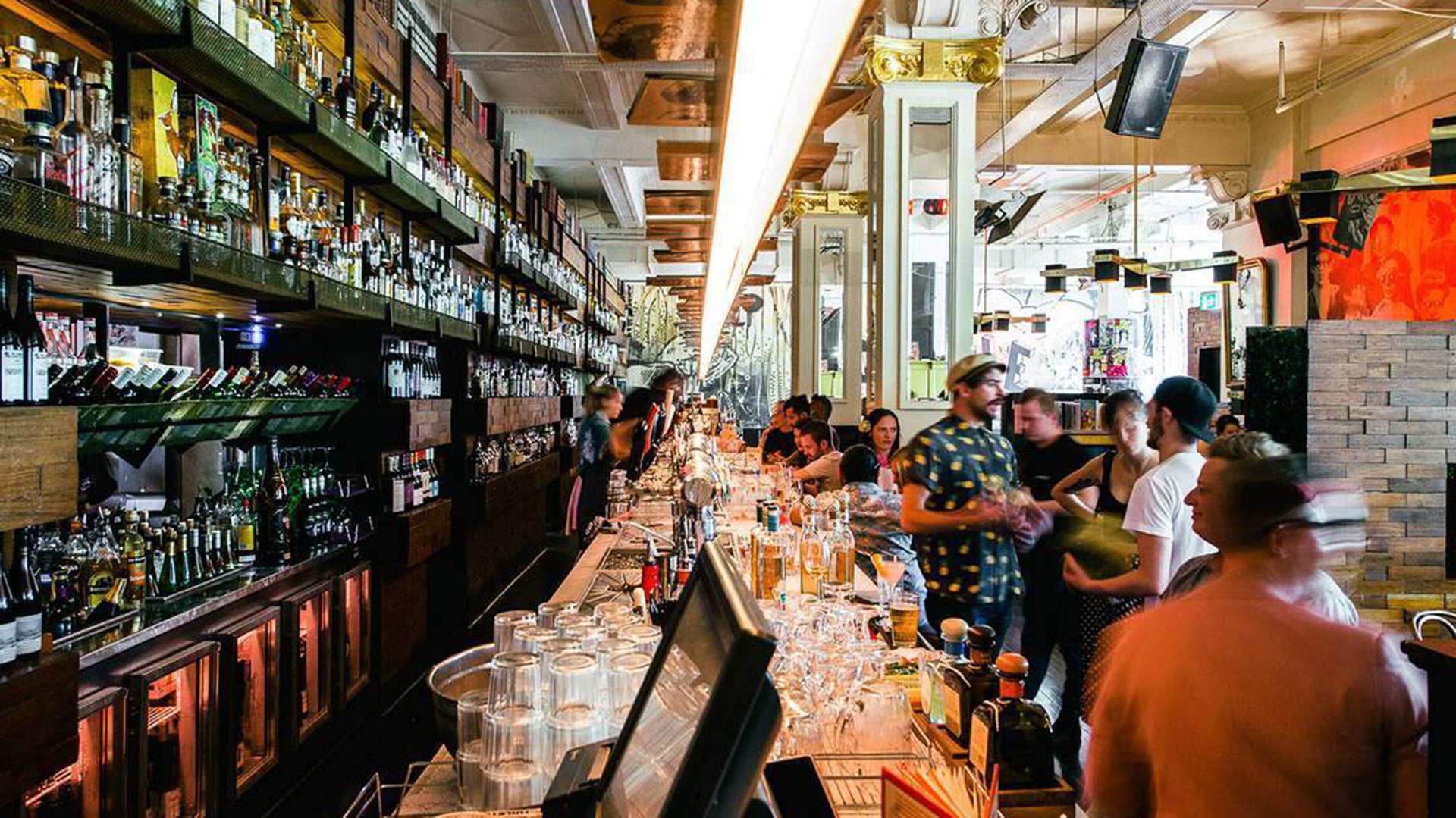 Hidden away inside the Curtin House is Cookie, one of Melbourne's favourite pioneering culinary hotspots. They serve up exquisite Thai food and don't stop serving until past midnight. Dom Wilton and Jason Barratt of Hector's Deli in Richmond have some pretty strong feelings about the whole thing. "[Cookie] is probably the best restaurant in Melbourne…the fact that it doesn't have at least one hat makes me lose faith in the whole hatted guide," says Dom. And as Stokehouse alums, we trust they know what they're on about.
Cookie, Curtin House, 252 Swanston Street.
The 19 tram will get you pretty darn close to the front steps.

This recommendation comes from Brendan Van De Sande, the sous chef for Fancy Hanks, one of the CBD's iconic barbecue venues — even if you've never been, you've probably smelled the barbecuey goodness of its smoker on the corner of Bourke and Exhibition streets. Brendan has an extensive knowledge of late-night haunts to pick you up after a long shift or a big night. The Mayfair on Collins is a fancy, jazzy affair that knows what you want in a late-night snack with their dedicated late-night menu.
"[The Mayfair Restaurant] is decadent, open late and the food is delicious. The staff are always super friendly and can lift your spirits after the hardest of services. My go to? The Mayfair burger and fries," Brendan says.
The Mayfair, 45 Collins Street.
Hop on the 109 tram to get there.

STALACTITES
Well, look. Obviously Stalactites needs to make this list. We've all wound up there, destroying a souva after a big night. But if it makes you feel any better, some of Melbourne's best chefs go there, too. Jerry Mai, who runs Annam on Little Bourke Street, is a fan of both the fare and the feel. "Sometimes all you need is a souva. I love that it's always bustling. It's a bit like stepping into another world," she says.
And the Hector's Deli collective agrees, "you can't beat a greek meat platter and a cold Mythos after a long shift". Or a long shift of working hard on the d-floor. Either way, all night roads lead to Stalactites.
Stalactites, 177/183 Lonsdale Street.
Catch the 19 tram to Bourke Street Mall for these sweet, sweet souvas.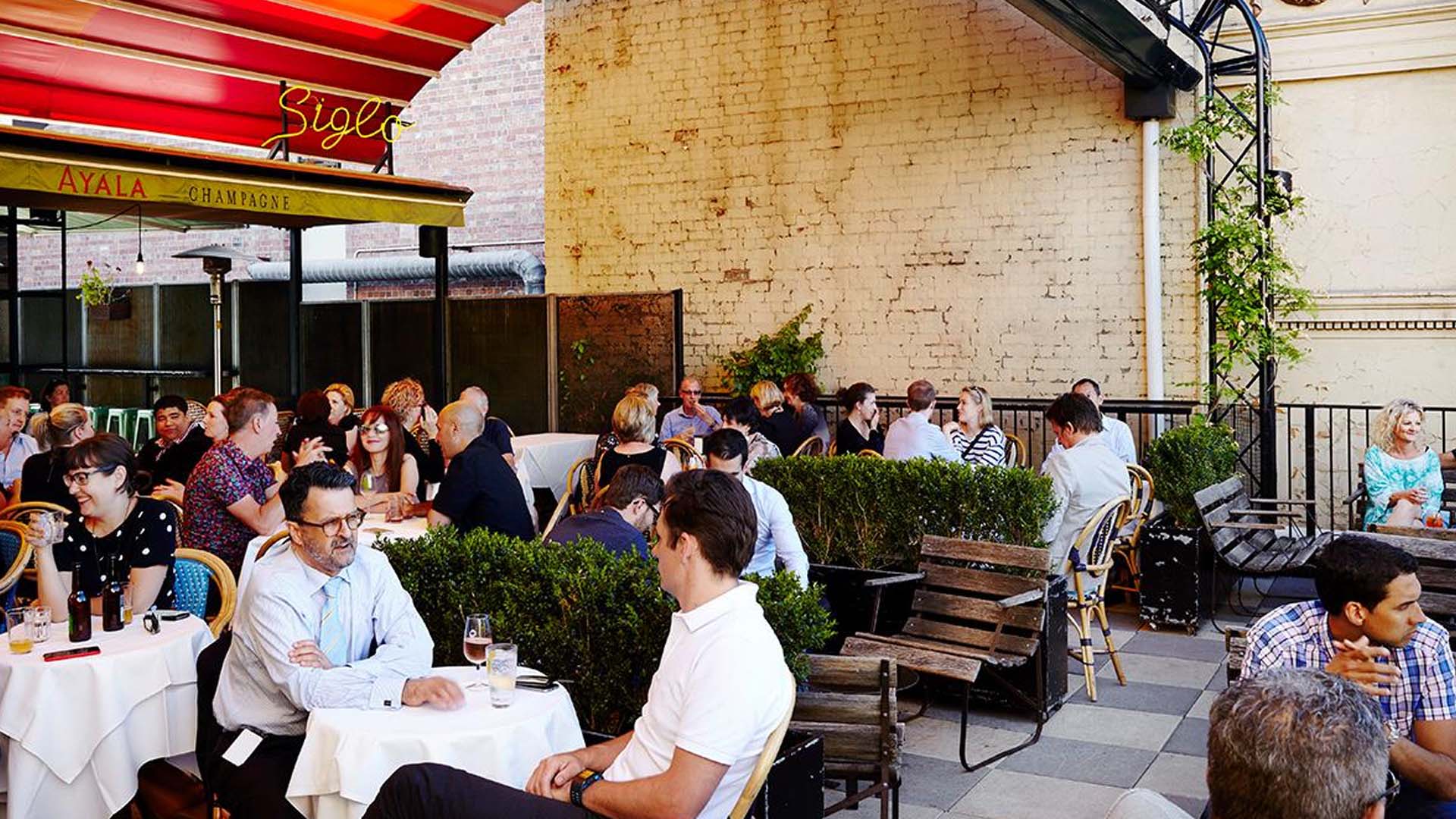 There are many reasons you might end up at Siglo in the wee hours of the morn. You might need a cosy atmosphere for a few reflective gins or a place to amp up the sexiness factor at the end of a date. It's a very sensual place, which makes it the perfect after-work venue for Maria Kabal, the head chef of Anada on Gertrude Street.
"You can have a bite to eat with a negroni to wind down from your night at work," she says. Both atmosphere and menu are old-school European summer (think linen tablecloths, deferential service and charcuterie boards) and so are their opening hours — they're up until 3am every night.
Siglo, 2/161 Spring Street.
The 86 or 96 trams will get you to the area — all you have to do next is find the door (it's the nondescript one next to The European).

LING NAN
Ling Nan on Little Bourke stays open until 3.30am, probably because Melbourne's hospitality community has a massive thing for late-night XO pipis. It looks like a typical noisy Chinese restaurant but it's the place to be. Jerry Mai says "[They have] great XO pipis and congee and fried chicken ribs. You always run into other chefs and waiters knocking off — it's just that kind of place."
The Hector's Deli crew are similarly afflicted with pipi-lust, but they have a different favourite: Supper Inn on Celestial Avenue in Chinatown. "[We've] spent too many nights annoying the amazing staff there at 2am not to mention them. The obvious choice is pipis in XO," they say.
Ling Nan, 204 Little Bourke Street.
Supper Inn, 15 Celestial Avenue.
Look to the trusty 19 to get you to the corner of Swanston and Bourke streets.

BUTCHERS DINER
This unassuming little venue on Bourke Street is open 24/7, slings hearty meals in a diner setting and comes pre-loaded with a sense of nostalgia. Their menu is meaty and eclectic; think burgers, toasties, fried chicken, chilli dogs, pickles, roast veggies and sticky date pudding (to name but a few).
Maria Kabal is cursed with a chef's worst nightmare: coeliac disease. She struggles to find easy late-night options, but Butchers Diner has changed all that. "Fate is an ironic mistress, making a chef a coeliac. The main thing for me is that [Butchers Diner] do everything gluten-free," she says. "Their specials board is usually what I go for. This one time I had two whole wheels of delice [a triple-cream soft cow's milk cheese] stacked on top of each other with pickled cherries. Best. Ever."
Butchers Diner, 10 Bourke Street.
Find this meaty paradise via the 86 or 96 trams to spring Street.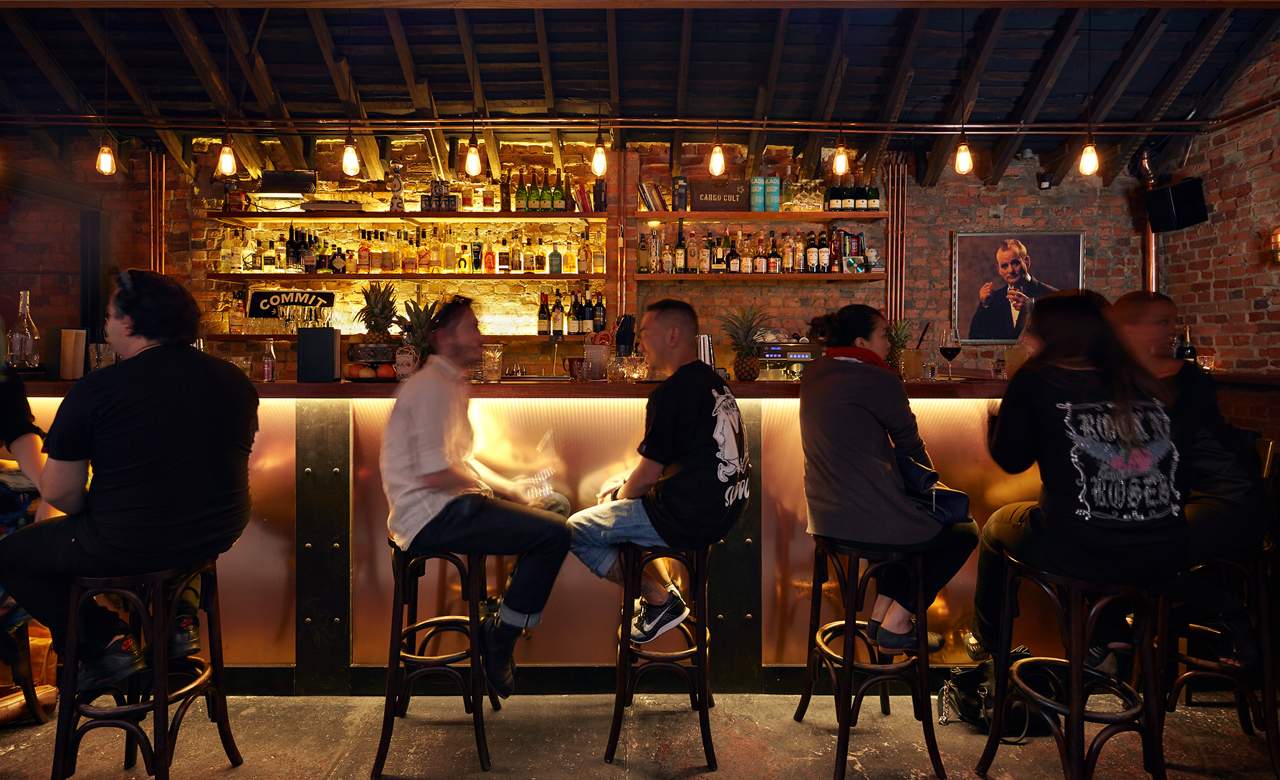 HONOURABLE MENTIONS
Union Electric, 13 Heffernan Lane, (open until 1am every night): "My friends and I stumbled upon this little diamond one night by accident, and our lives have never been the same. They don't have their own food menu, but you can BYO food from the surrounding Chinatown restaurants (or anywhere!). They've also just launched a new rooftop. My life has been electrified ever since."— Brendan Van De Sande, Fancy Hanks.
Bar Tini, 3-5 Hosier Lane, (open until 3am Friday and Saturday): "Late night cocktails and beautiful Frank Camorra food…what more could you want?" — Jerry Mai, Annam.

Whether you're working till the wee hours or partying to dawn, hop on the Night Network's weekend trams, trains or buses to refuel at one of these late-night eateries.
Published on March 09, 2018 by Imogen Baker