FOOD & DRINK
Chik Chak Is the New Vegan-Friendly Israeli Street Food Spot in Ripponlea
Roll in for pita pockets stuffed with spiced cauliflower shawarma and lush vegan shakes.
Named after a Hebrew slang term meaning 'quick-quick', Ripponlea's new Israeli street food joint Chik Chak certainly lives up to its name. Owners Adam Faigen and Rotem Papo were forced to act speedily on their plans for their second venture — their first being the newly-launched Prahran restaurant Golda — when Melbourne was hit with a second wave of lockdown restrictions. After some whirlwind preparations, Chik Chak opened its doors last week and is, for now, serving up a takeaway and delivery-only menu seven days a week.
Heading up the kitchen, Papo is plating up a celebration of Israeli street eats, his menu flitting between the traditional and the contemporary. There's classic falafel — here teamed with tahini, hummus, Israeli salad and a fiery sauce — while pieces of schnitzel-style chicken come with a zesty coleslaw, house-made tomato sauce and herb aioli.
You'll also recognise some instant hits plucked from the Golda menu, including the pomegranate-glazed beef cheek with pickled beetroot and that spiced cauliflower shawarma. You can have your chosen combination served in a bowl, or piled into a fresh pita pocket — maybe with some golden fries or baba ghanoush on the side.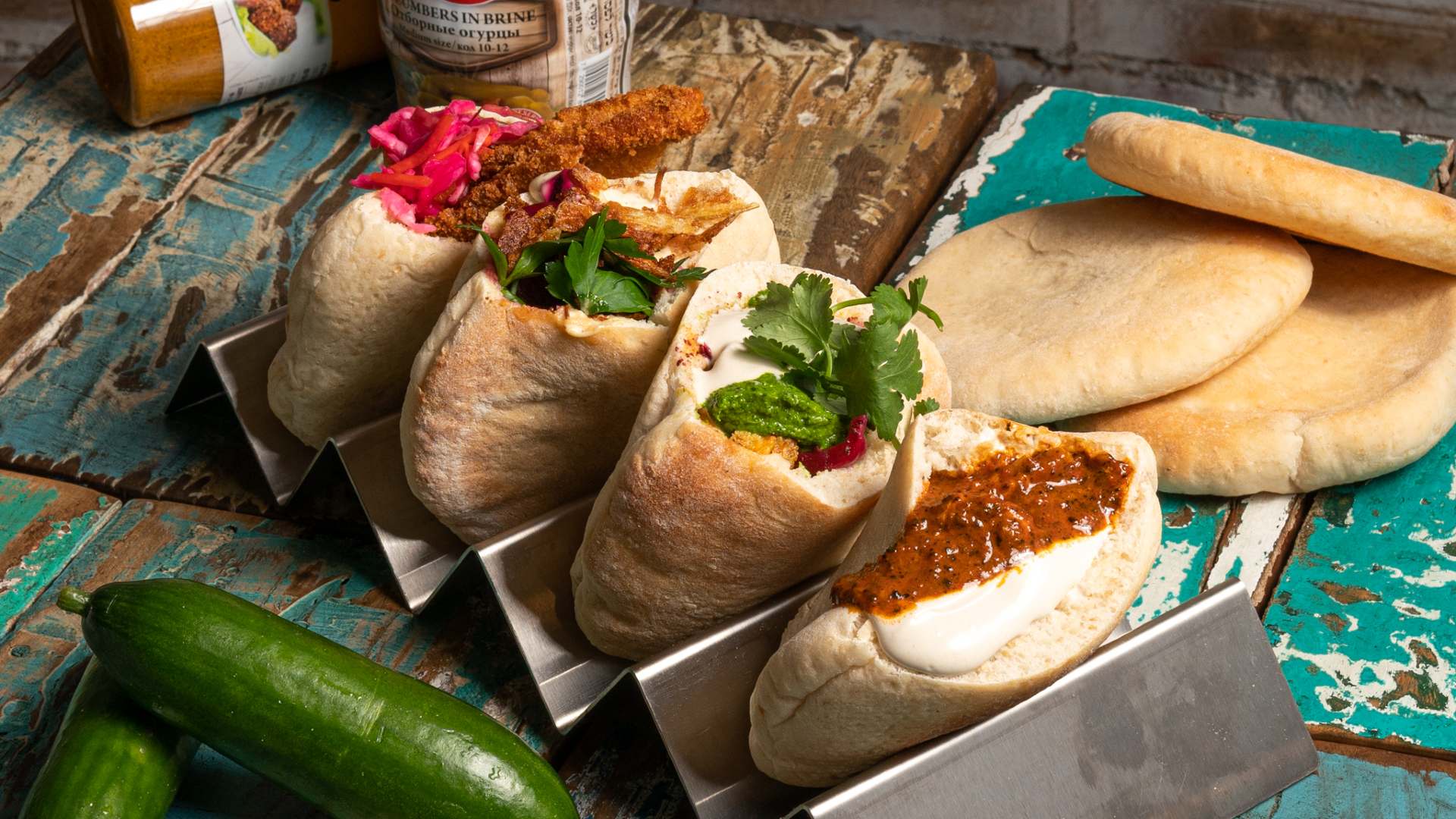 To drink, look no further than Chik Chak's line of indulgent vegan shakes. There's a blend of raspberry, oat milk and fig syrup, and a tahini and cacao number that should take pretty good care of your sweet tooth. That is, if you haven't already been tempted by the malabi, an Israeli pudding that here comes with toasted coconut and orange honey syrup.
With Melburnians now under strict stage four lockdowns — and unable to venture more than five kilometres from their homes to pick up essentials — Chik Chak is offering takeaway and local delivery seven nights a week.
Find Chik Chak at 54 Glen Eira Road, Ripponlea. It's currently open for takeaway, from 4.30–8.30pm Monday–Thursday and 12–8.30pm Friday–Sunday. Delivery is from 5–8.30pm nightly.
Updated August 4, 2020.
Published on July 22, 2020 by Libby Curran