FOOD & DRINK
Five Highly Delicious Things to Do at Taste 2016
Learn how to cook with Melbourne's best chefs — and eat their hatted food without breaking the bank.
Five Highly Delicious Things to Do at Taste 2016
Learn how to cook with Melbourne's best chefs — and eat their hatted food without breaking the bank.
---
in partnership with

Melburnian foodies, clear your schedule, Taste is back for another highly flavoursome year from November 10 to 13. We've pored over the jam-packed program for you, so you can spend more time making sure you get the most out of the city's delicious, delicious annual feast — the program is bigger than ever so a little bit of foresight will go a long way.
Iconic local restaurants including Cumulus Inc, Supernormal and Mamasita (along with their just-opened venture Hotel Jesus) will all have a presence at the event, as will their respective chefs. Talk about being spoiled for choice. Plus, this year Deliveroo will be onsite to facilitate delivery of your must-try dishes if you don't want to lose your picnic spot, so pre-download the app and go hard.
When you're not busy stuffing your face (let's be honest, that's why you're there), visitors can also try their hand at cooking, learn how to taste like a somm, or throw shapes at the Music Hub. To be honest, it was a difficult task to whittle Taste down to just five picks, but hopefully these handy hints will help get you started. To get 30 percent off a general entry ticket, use our special code 'concrete' until November 9 on the ticket page. Happy feasting.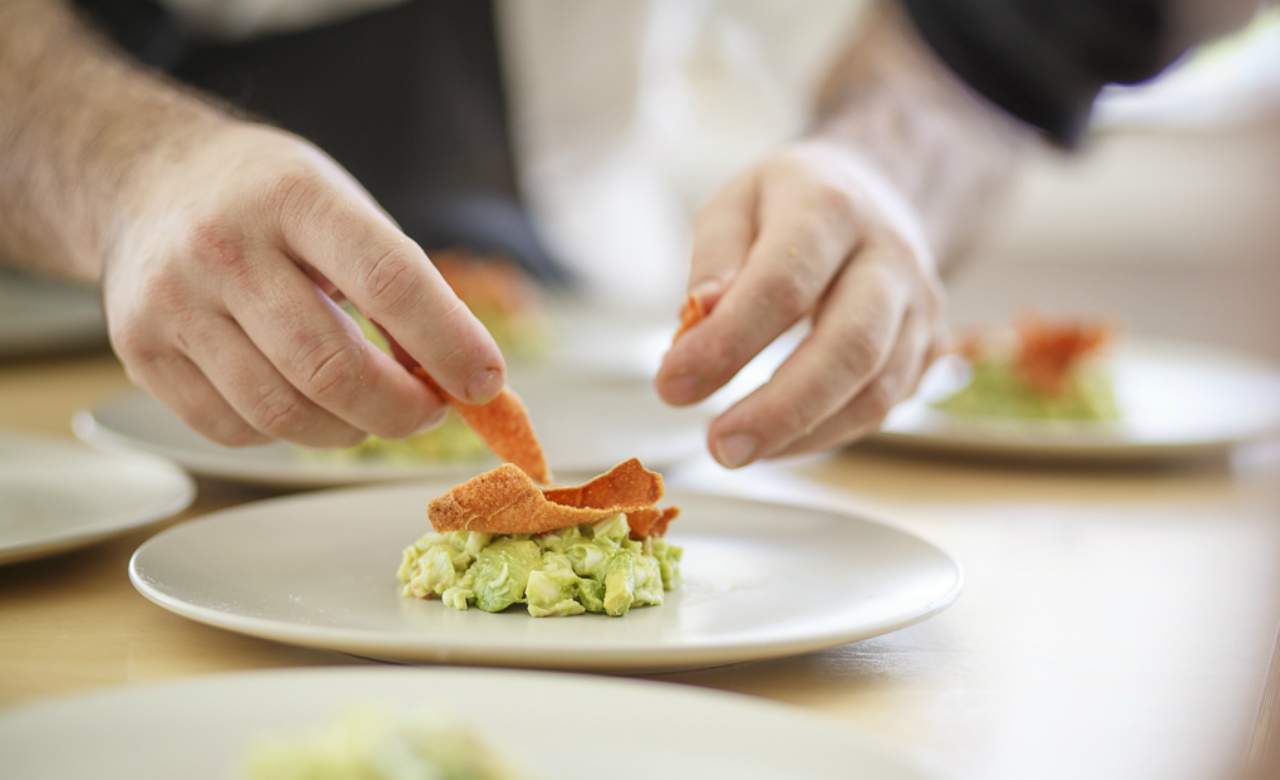 LEARN A THING OR TWO AT A COOKING CLASS
Now, Taste wouldn't be the multifaceted food festival it is without a range of cooking classes to dig into. Meat and Livestock Australia in association with Food Network are running a series of demonstrations out of their Cooks' Corner where you can learn to master meat and get over your fear of uncommon or big cuts. They'll also run you through perfect meat and wine pairings (that you can test with a complimentary canapé). There's also the Electrolux Chefs' Secrets cooking class, a hands-on class taught by chef such as Scott Pickett of Estelle. You learn to cook, and then sit down to eat your meal with matched wine.
Butter producers Lurpak will also be running cooking classes and hot damn do they sound delicious. Learn how to cook butter poached fish (butter poached? Since when was that legal?) with asparagus and miso apple puree and/or steak with beurre noisette hollandaise (that's hazelnut butter hollandaise just FYI). The classes are first come, first served so make sure you're there ahead of time so you don't miss out. And maybe take some napkins to wipe up the inevitable drool.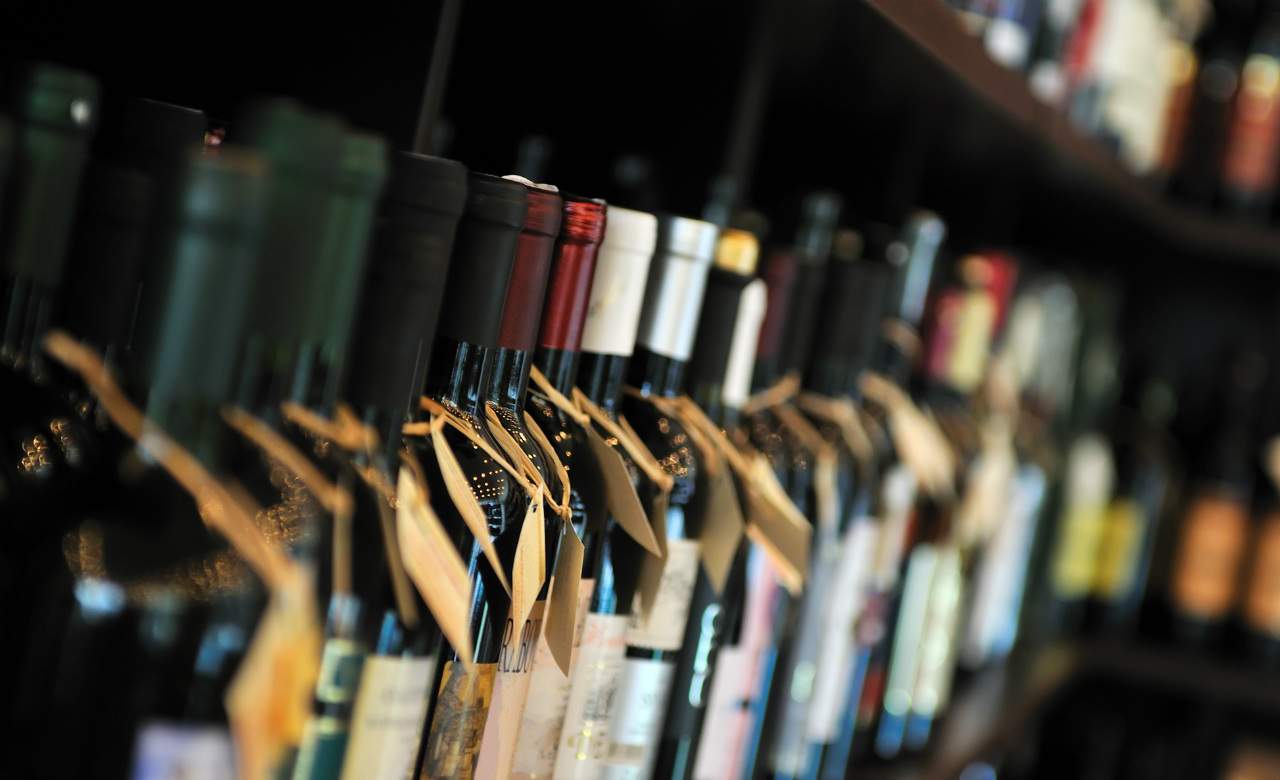 LEARN HOW TO TASTE LIKE A SOMMELIER
Now you don't want to turn up to a food festival, head to the bar and ask for the cheapest plonk they've got (importantly, you will not find plonk at Taste). You'll want to be able to pair your own wines and, most importantly, boast loudly about how you can pair your own wines. But wine learnin' is a broad topic, so prepare for The Wine Society to school you with a string of workshops throughout the festival covering literally everything you'll ever need to know about wine.
Learn how to pour the perfect glass of wine and how to serve it up like a pro (we're guessing that no giant, novelty glasses will be involved), how to taste wine properly and expand your palate. You'll learn how to talk about wine's texture and aroma without sounding like a fool. Best of all, the workshops are free.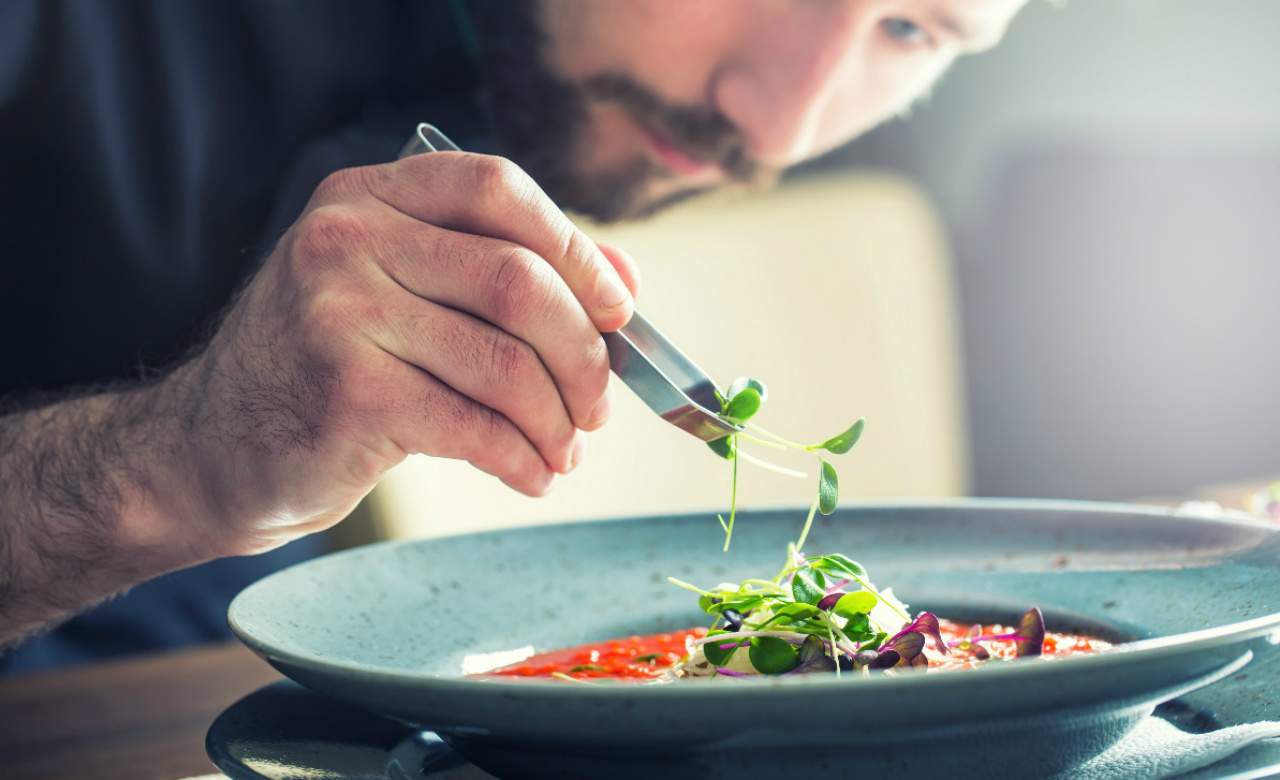 TRY HATTED FOOD WITHOUT A HEFTY PRICE TAG
Be militaristic in your schedule to make sure you don't miss out on star dishes because there is a lot on this year. There are more hats about than the Melbourne Cup this year. Supernormal is on sashimi, sushi and imported Japanese beers duty. Grab a taste of the Cumulus Inc. menu at a fraction of the normal price, catch our favourite MasterChef serving up the food of his homeland at Gazi, check out genuine Peruvian ceviche bar Pastuso, and try high-end tapas at MoVida (no reservation required for this iteration). Bigwigs Lûmé will be in attendance serving up their artful meals with a side of virtual reality. Newcomer Fancy Hanks will be there serving up American-style barbecue (they don't have a hat, but the food sure as hell deserves one). You get the picture, this is the best chance you'll ever have to 'taste test' hatted restaurants without paying through the nose for it, so you should grab it with both hands.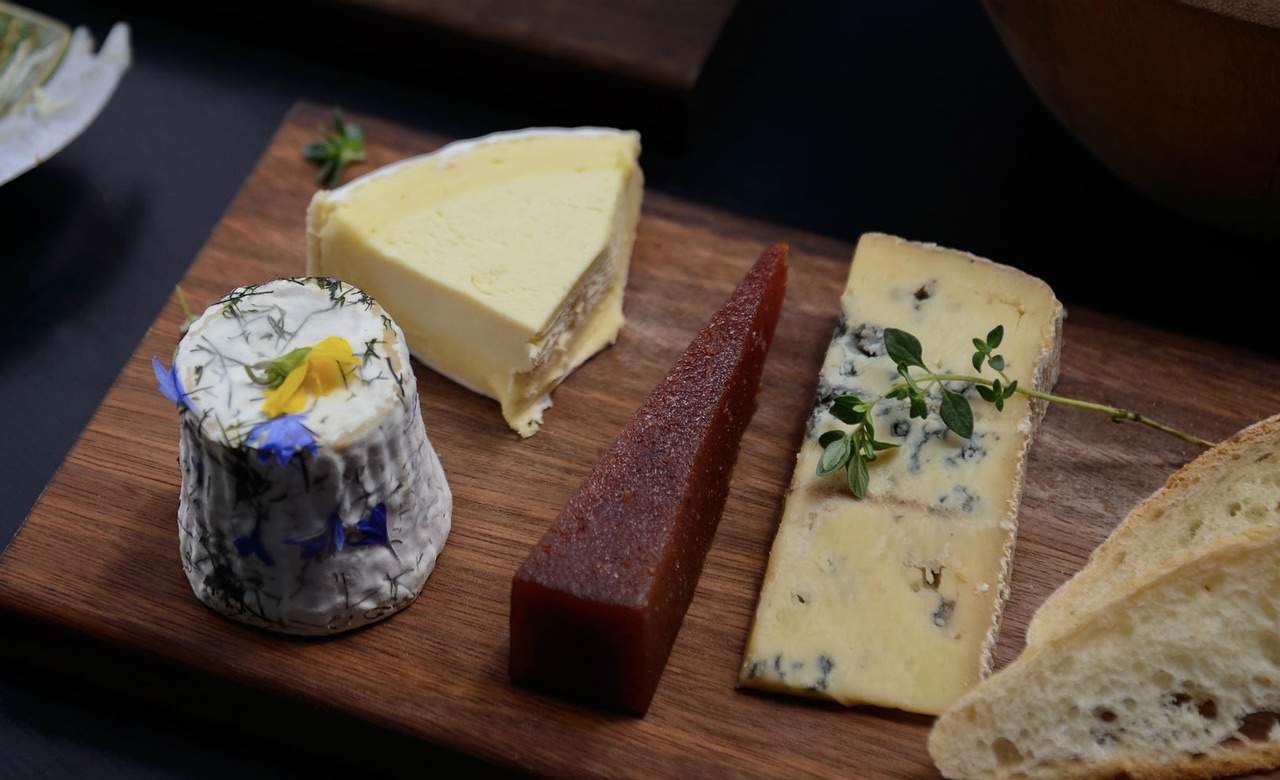 PICK UP A PAIRED CHEESE AND WINE BOX
Let's be honest. Wine and cheese are the backbone of the food industry/our fridge and, frankly, if we could live on a humble diet of the two we'd do it in a dairy-filled heartbeat. If you relate to this statement, beeline for the Milk the Cow tent and settle in for heavy lactose action. One of Melbourne's best fromageries, MTC have designed paired cheese and wine boxes for Taste that are perfect for enjoying as a picnic on the lawn (cheeseboard and knife included). There are four varieties, so get used to to-ing and fro-ing between cheeses.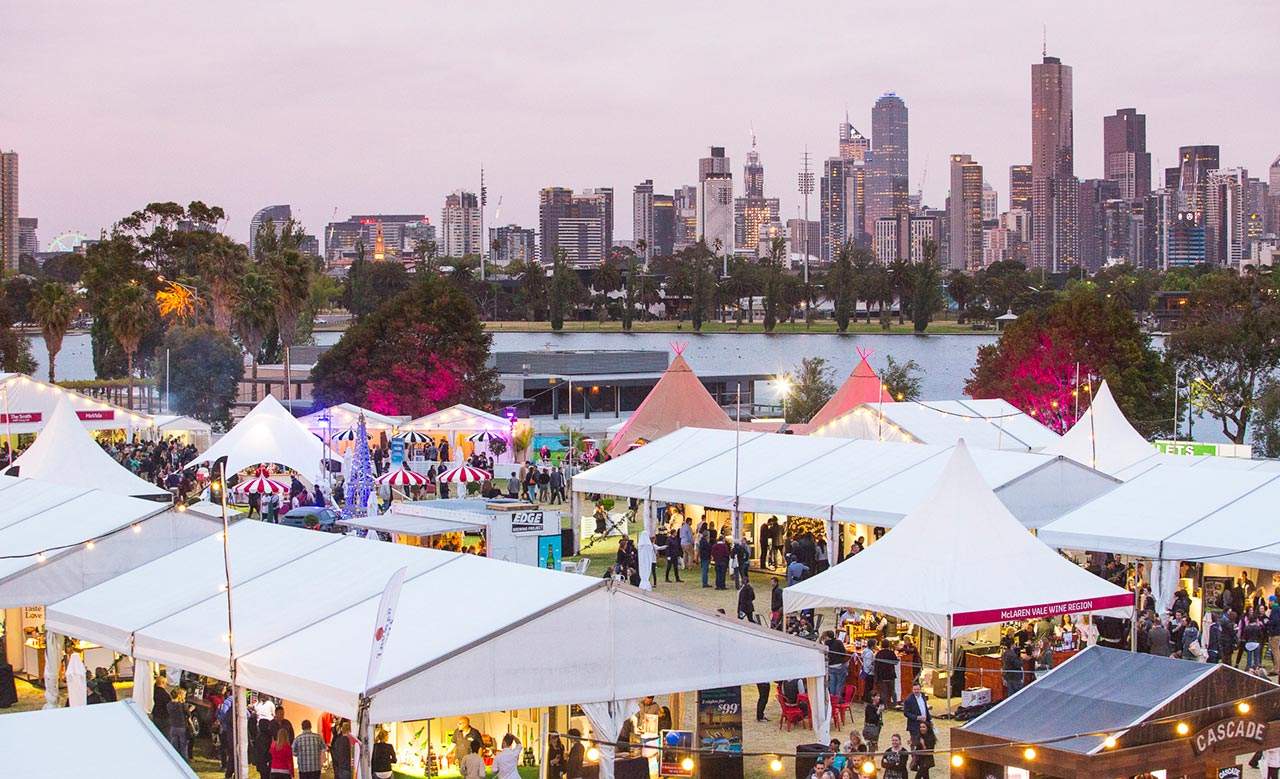 DANCE OFF YOUR FOOD COMA AT THE MUSIC HUB
Once you're fully sated and content to the point of smugness, wander over to the live music hub run by Nepenthe Wines and Parlour Gigs. They're putting on a huge lineup of homegrown talent whose dulcet tones will ease your bulging tummy. It's the biggest line-up of live music Taste have ever incorporated. Jazz and blues feature pretty heavily thanks to Orlando Combo, The Scrims and the Hot Swing Club, as well as the folksy stylings of Alice Syke, Rowena Wise, Charm of Finches Jim Lawrie, the Mae Trio, and Nicholas Costello. That Gold Street Sound will be jamming out to Motown while Miles & Simone and Amistat bring the feels with their narrative lullabies.
Taste of Melbourne in partnership with Electrolux runs November 10 to 13 at Albert Park. Tickets and more info on the website. To get 30% off a general entry ticket, use our special code 'concrete' before November 9. 
Published on November 07, 2016 by Imogen Baker