FOOD & DRINK
Five Places to Eat Dessert for Breakfast in the CBD
Smash through your morning with a little sugary indulgence.
Five Places to Eat Dessert for Breakfast in the CBD
Smash through your morning with a little sugary indulgence.
---
in partnership with

It's perfectly natural to smash through bad days, good days or any day with a helping hand from some sugary indulgence. Here in Melbourne our cafes cater to those with a sweet tooth, which means we have some of the tastiest dessert-for-breakfast treats at our fingertips. Here's our list of Melbourne's finest spots to stroll into and loudly declare "Bring me your sweetest treat, post haste!". Rules are made to be broken – dessert should come first every now and then.
The best thing about Operator 25 is that every dish they serve looks like a colourful work of art (the eyes do eat first you know). The cafe has a range of options for a dessert-brekky, but our favourite is their matcha almond hotcakes served with grilled pears, berry sauce, dark chocolate and freeze dried raspberry. The fruit content means you can pass it off as "healthy".
At Rustica Canteen you could very well smash a bite-sized sweet treat and then tuck into a balanced brekky if that's your bag. Rustica are renowned for their sourdough, so naturally their menu is full of bakery-esque delights including pistachio cronuts and poached pear danishes. There's a decent quinoa pudding to wash it down with too.
LINDT CHOCOLATE CAFÉ
If the traditional box of assorted Lindt chocolates balls always incited family debates about which kind was best, you'll be thrilled to know that there's a Lindt café in Melbourne CBD and it's all kinds of great. We recommend you try the winter menu, it's perfect for those cold mornings when you can't deal with the cold weather. Their signature hot chocolate (your pick of dark or milk) is a mouthful of heaven, and if have any space left over after, try the waffles. They're fresh, crunchy and served with white chocolate ice cream and a pot of melted Lindt chocolate. What? No you're drooling!
Hash Specialty Coffee does great food, but that's not really what we're after. Shoo away the menu and ask for a hot chocolate, heavy on the fairy floss. You'll be served a beaker of hot chocolate and a puff of fairy floss to experiment with. But if you want your dessert-for-breakfast experience to step it up a notch, order the crème brulee French toast or the quinoa fruit salad with orange blossom syrup. Everything is pretty as a picture, and may just send you into a sugar frenzy (in a good way).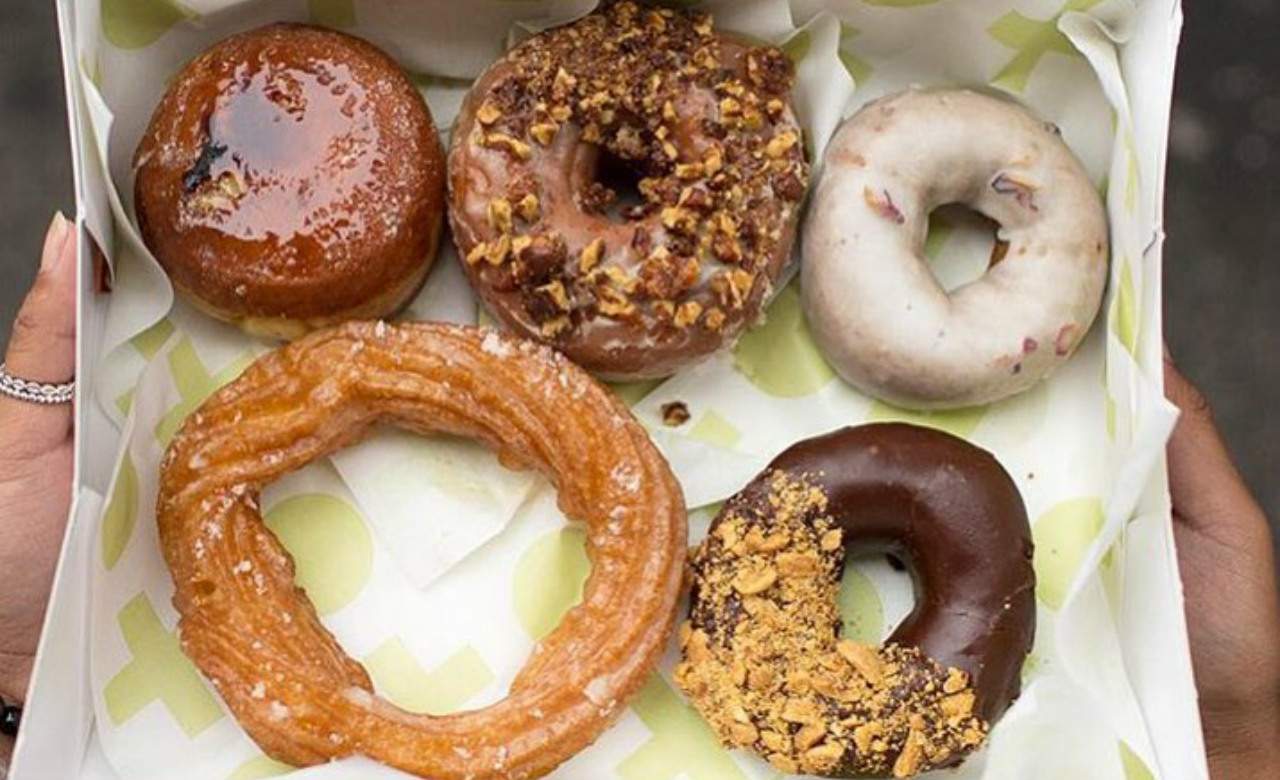 We'd all like to consume our weight in chocolate once in a while, but time and circumstance make fools of us all. If you're after that sugar hit but you're low on time, make your way like a flying arrow straight to Shortstop Donuts and grab a take away gourmet doughnut. Our favourite is the sea salt cruller. Pro-tip: pre-order online so you can skip the queue and jump straight to the donut-in-face experience.
Lindt Chocolate Café's signature chocolate waffle and drink is available now for $16 at 271 Collins Street, Melbourne.
Published on August 19, 2016 by Imogen Baker