Five Restaurants Where You Can Earn a New Crypto Food Currency at Every Meal
Plus those celebrating this new currency with free secret snacks.
in partnership with

Some of the city's best restaurants are jumping on the blockchain train, giving diners the option to settle their bills using cryptocurrency as opposed to cold hard cash or card. If you're a no-wallet type of person, you might want to think about downloading Liven. The new rewards-based app lets you pay for your meal using Liven Coin (LVN), their own digital currency, which is accepted at hundreds of restaurants across Melbourne and Sydney, including MoVida in Melbourne, Dumplings & Beer in Sydney and many, many more. So why join up when we already have the convenience of tap and go? Well, you'll get a lot more than just spam and cookies for your digital dosh. Diners who pay using the Liven app are then rewarded in LVN equal to 10–25 percent of every transaction. The LVN you stock up can then be spent at any participating restaurant, shared with friends or donated to charity. Here are five restaurants where you can use Liven to pay and earn cryptocurrency for your next byte to eat — plus the restaurants slinging free secret snacks in celebration of the crypto launch.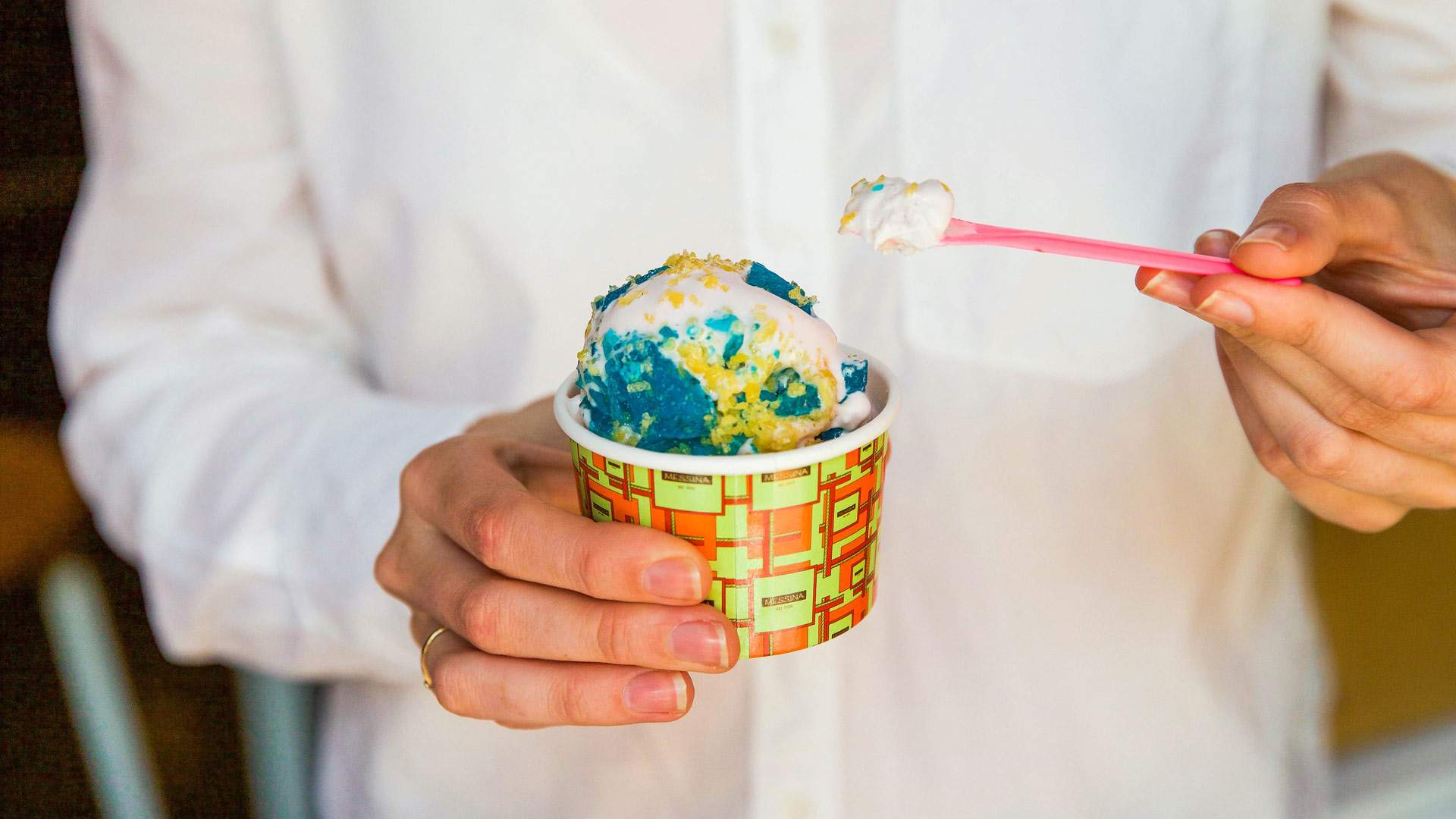 MESSINA
If the folks behind the Messina counter already know your order by heart, it might be time to start paying for your scoops with taps. Messina has partnered with Liven to give you LVN back equal to 15 percent of every purchase, which basically means every seventh gelato cup is free. What's more, the Messina team has also launched a secret snack menu, free to Liven customers, with four crypto-inspired ice cream flavours released each week until Monday, November 19. Recently the ice creamery was slinging the caramelised white choc-macadamia and biscuit BitCrumb, and for the week of October 29, it's Choc-Chain on the go, with choc gelato, choc fudge and choc nougatine. For more info on how to get your hands on these secret flavours for free, head here.

8BIT
If you haven't already tried the old school burgers from arcade-themed eatery 8bit, here are a few good reasons why you should hit the start button now.  Alongside its juicy burgs, chilli cheese dogs and bacon-loaded fries, 8bit's alliance with Liven will earn you LVN equal to 20 percent of every order. And just like at Messina, users of Liven can unlock a secret (and free) snack, the exclusive 'Insert Coin' burger, with beef, cheese, salad, layers of crispy bacon, smashed avo and feta. For more info on how to get your hands around this baby for free, head here.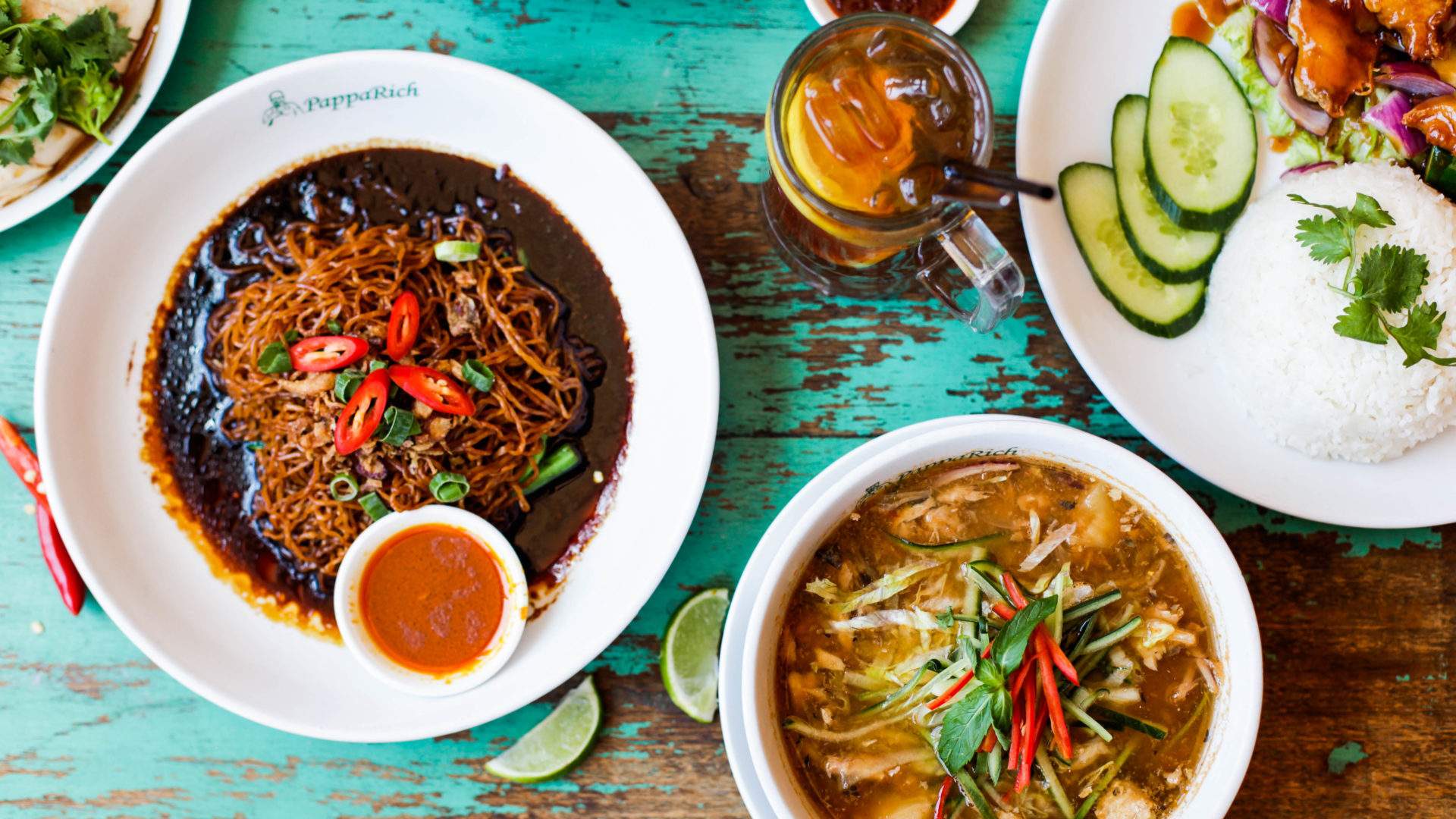 PAPPARICH
Inspired by Malaysia's coffee shop culture, PappaRich takes authentic home-style Malaysian eats and introduces them to a laidback cafe-style setting. The padded picture book menu makes for a delightful read, each page splashed with colourful classics, from the buttery roti canai puffed on a searing hot grill to the nasi lemak with fiery prawn sambal and the turmeric-spiced fried chicken. The menu also includes a small army of beverages, with traditional Malaysian iced teas and coffees sitting alongside a Milo 'dinosaur' and elaborate fruit creations. Prices at PappaRich were already pretty reasonable to start with, but pay with Liven, and you'll earn LVN to use at your next visit, equal to 10 percent of every bill.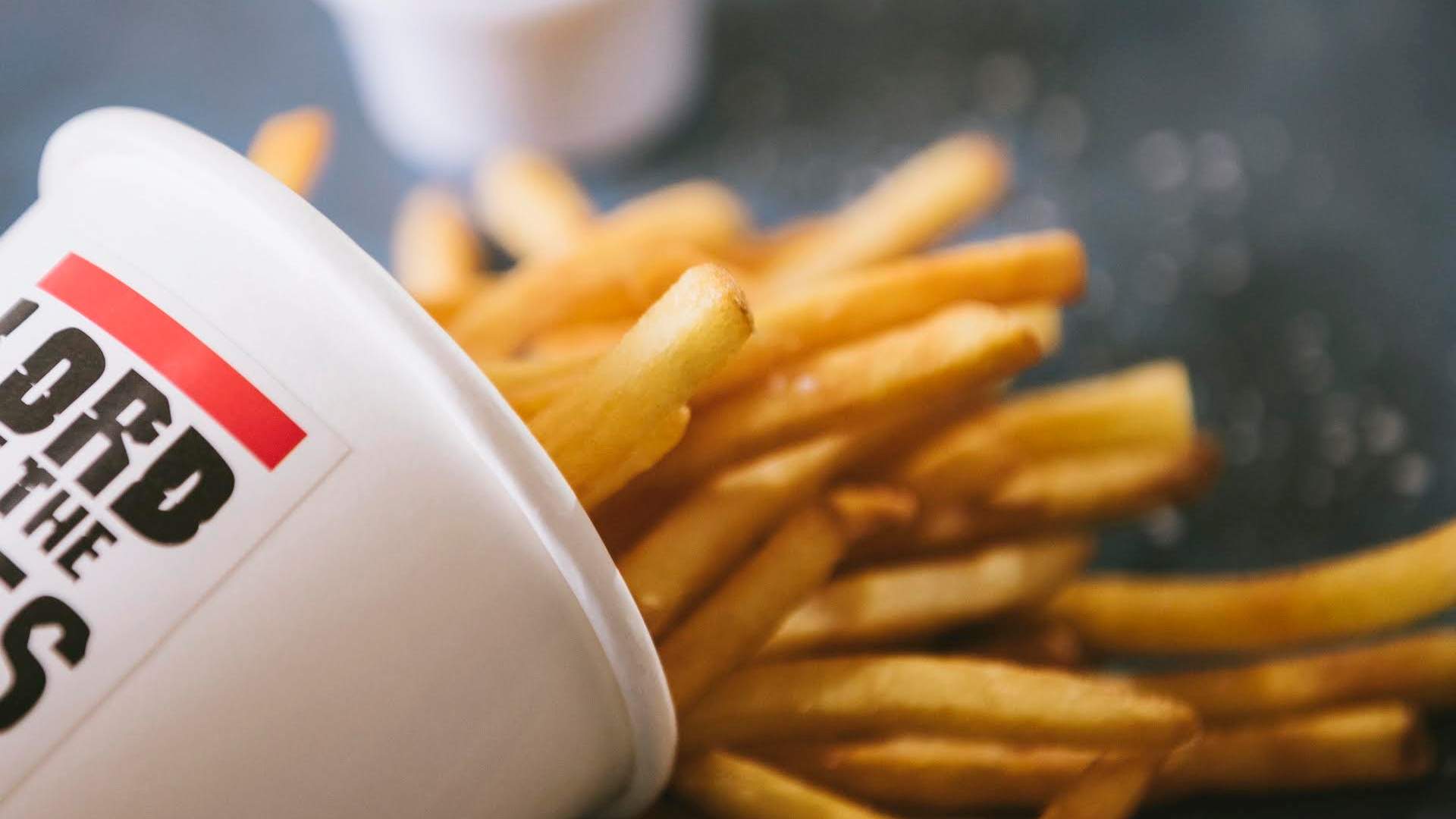 LORD OF THE FRIES
Fry fiends will know all about vegan chip chain Lord of the Fries, famous for its fresh-cut potatoes done four ways. Forget ketchup; there are eleven different condiments to choose from, including Belgium mayonnaise, mango chutney and even good old fashioned cheese and gravy. Did you want a burger with that? Side orders include the all-vegan burgers and hot dogs, as well as peanut butter and Oreo soy milkshakes. Part of the Liven family? Pay with a single tap using the app to earn 15 percent of the bill back in LVN.

ROLL'D
Lunchtime favourite Roll'd has joined the Liven lineup, and we can already hear office workers cheering from their cubicles. With stores dotted across the city, the popular convenience chain specialises in Vietnamese street eats, with options like Viet baguette banh mi, rice paper rolls, steamed bao buns and fragrant pho soup. You can either pull up a stool at one of the hawker-style counters or grab a few takeaway rolls to scoff at the park. No need to bring a pocket full of change, just use the Liven app to pay — plus you'll earn back 15 percent of the bill in LVN to use next time.

Download and join Liven to start racking up your own culinary crypto to spend at hundreds of restaurants across Melbourne and Sydney. And until Monday, November 19, gain access to those free secret snacks.
Published on October 31, 2018 by Erina Starkey