FOOD & DRINK
Here's Your Stage Four Grocery Shopping Guide to Melbourne's Food Markets
Drop by, click-and-collect, or get those essentials delivered to your door.
Here's Your Stage Four Grocery Shopping Guide to Melbourne's Food Markets
Drop by, click-and-collect, or get those essentials delivered to your door.
As announced by the Victorian Government over the weekend, metropolitan Melbourne has headed into a six-week stint of stage four restrictions. And, this time, you've got to stick within five kilometres of home when venturing out for essentials, including groceries. Only one person from each household can go out to get essentials just once a day, too. Some exemptions apply, but for the most part we've got no choice but to really embrace the 'shop local' philosophy.
If you want to avoid the crowds of the big-name supermarkets, it's time to send some big love to your local fresh food market. From stalls offering click-and-collect services for locals to other vendors doing home-delivery runs, here's how Melbourne's markets are looking after your essential grocery shopping needs this lockdown.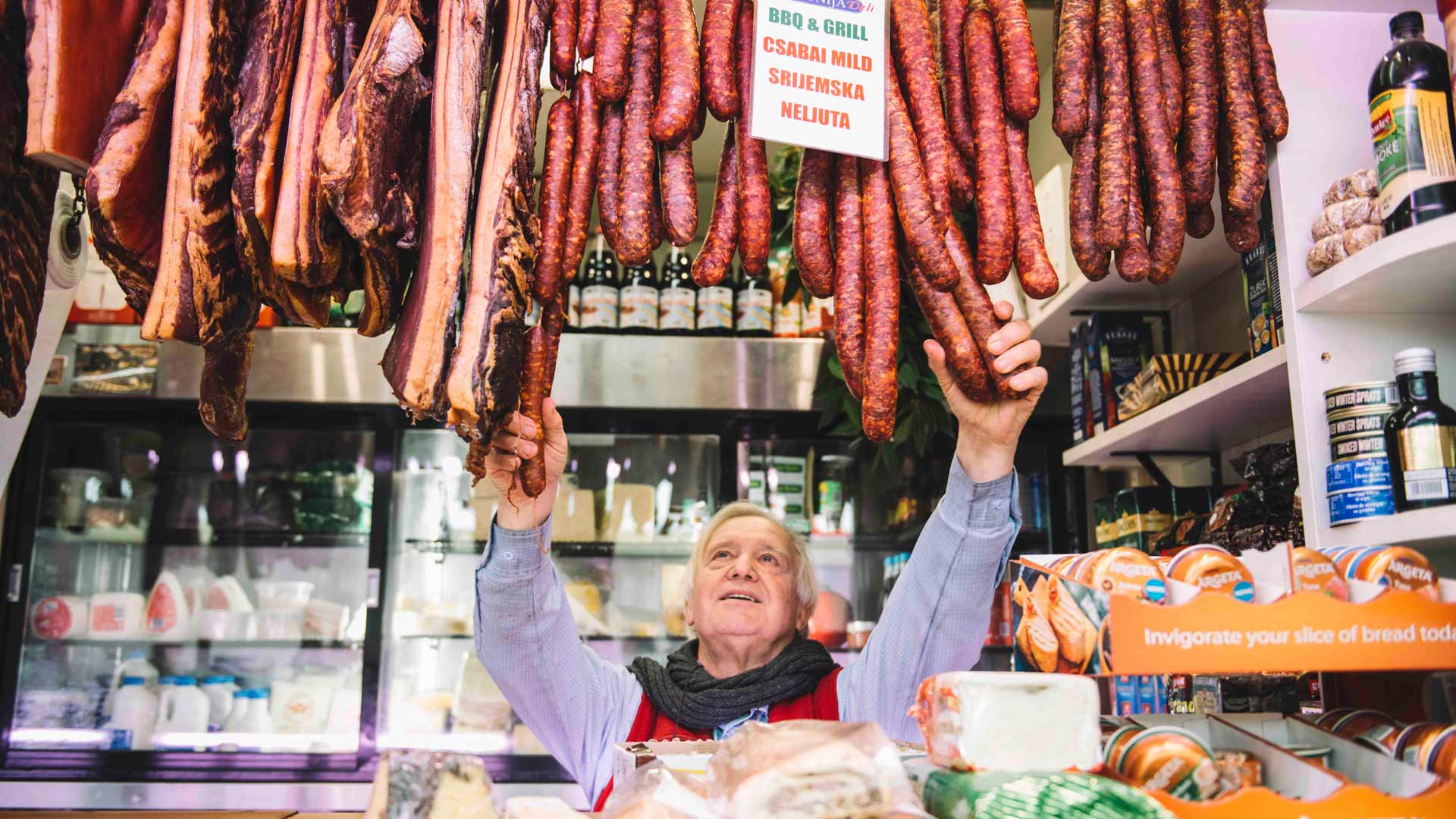 PRESTON MARKET, PRESTON
Preston Market's food vendors remain open for business Wednesday through Sunday (8am–3pm), serving up a diverse selection of fresh produce, meat, seafood, deli goods, health foods and grab-and-go eats. If you're keen to minimise your visit times, some stalls are offering call-and-collect options, while others can deliver straight to your door. Head here to check who's doing what.
Meanwhile, market vendors Athina's Deli, Mario's Meats, MNM Fruit, Nicks Proud Chicks and O Psaras Fish have teamed up to offer their own joint delivery service, running every Friday with free delivery for orders over $80. Head online to order before 11pm each Thursday.
When is it open? 8am–3pm Wednesday–Sunday.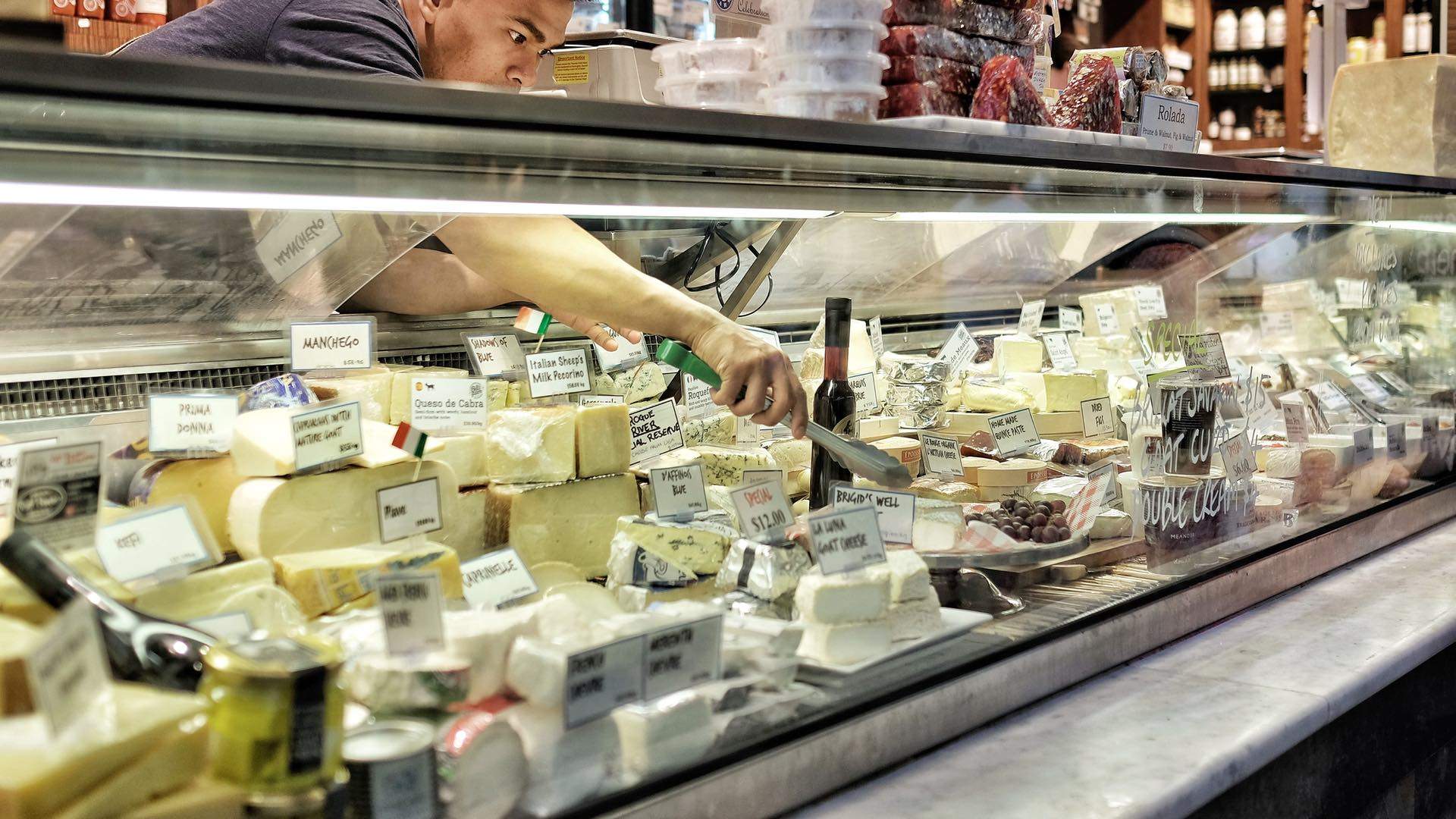 If you live within range, consider the Queen Victoria Market your go-to for fresh produce, food essentials and takeaway eats during these next few weeks of lockdown. The site's food and drink vendors are open Tuesday through Sunday, for all those grocery shopping needs. Additionally, the market's pre-order and pickup service allows you to shop a selection of vendors online, for onsite collection without even leaving your car. Pickups are available every day the market is open, with order cut-offs at 5pm the previous day. See the full range and order here.
Or, you can sit back, relax and let the market haul come to you. These traders and eateries offer online shopping for home delivery — get goodies like Market Lane Coffee, Brick Lane beers, The Epicurean deli products and boxed cheese platters from Bill's Farm, dropped to your door.
When's it open? 6am–3pm Tuesday, Thursday and Friday; 6am–4pm Saturday, 9am–4pm Sunday.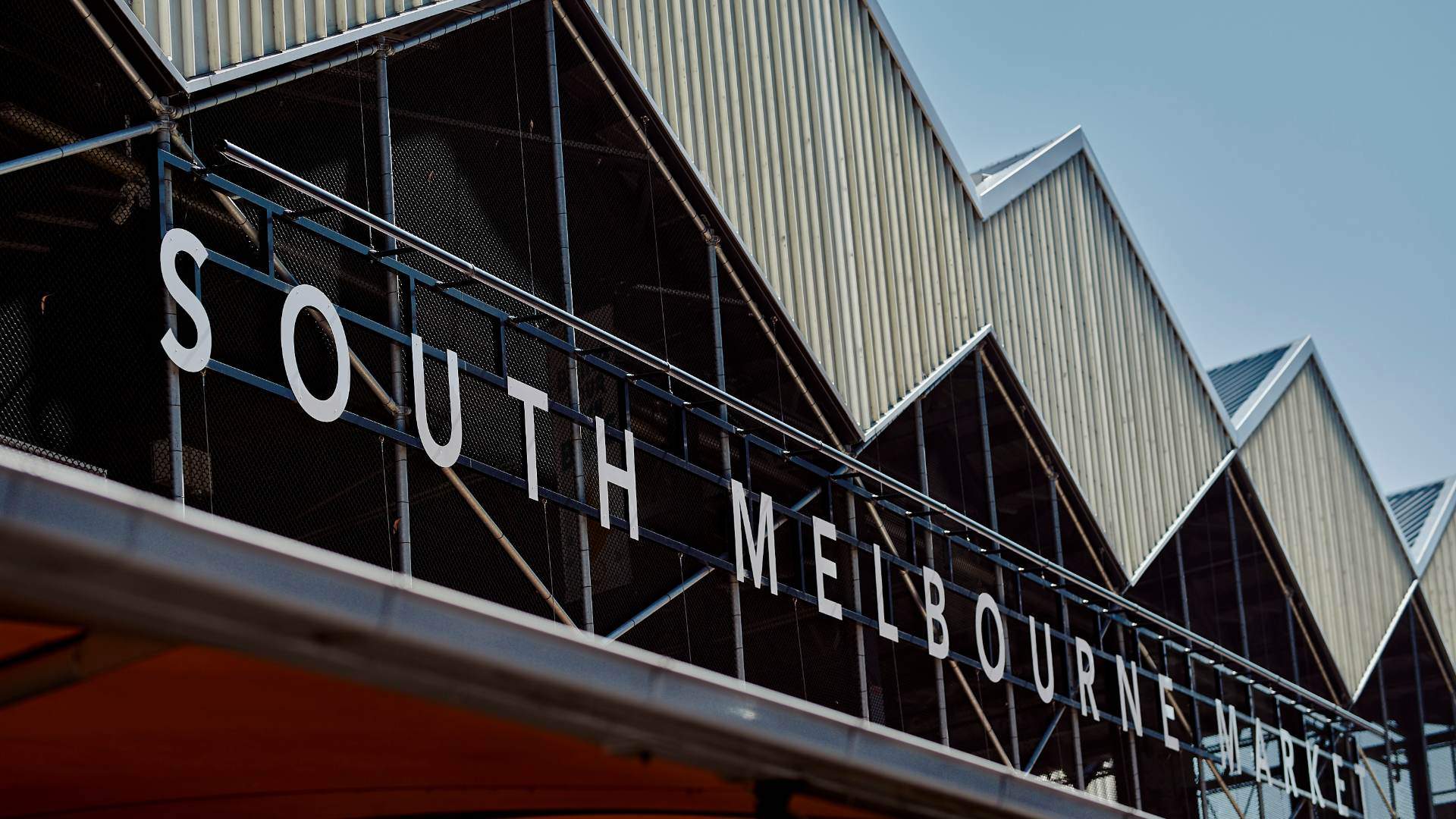 The historic South Melbourne Market continues to serve up the goods, with its food stalls, cafes and restaurants all open for takeaway. You can swing past from 8am on Wednesday, Friday, Saturday and Sunday to shop a hefty array of local produce and ready-to-eat fare. Keep in mind that there are social distancing measures in place, including a 150-person cap on crowds in the Deli Aisle.
A number of vendors are also offering goods through an order-and-collect service, with pick-ups from the York Street carpark each Thursday. Check out the list of participating operators here and order by noon each Wednesday.
Want to steer clear altogether? Jump over here to see which stalls and eateries are offering delivery on request.
When's it open? 8am–4pm Wednesday, 8am–5pm Friday, 8am–4pm Saturday and Sunday.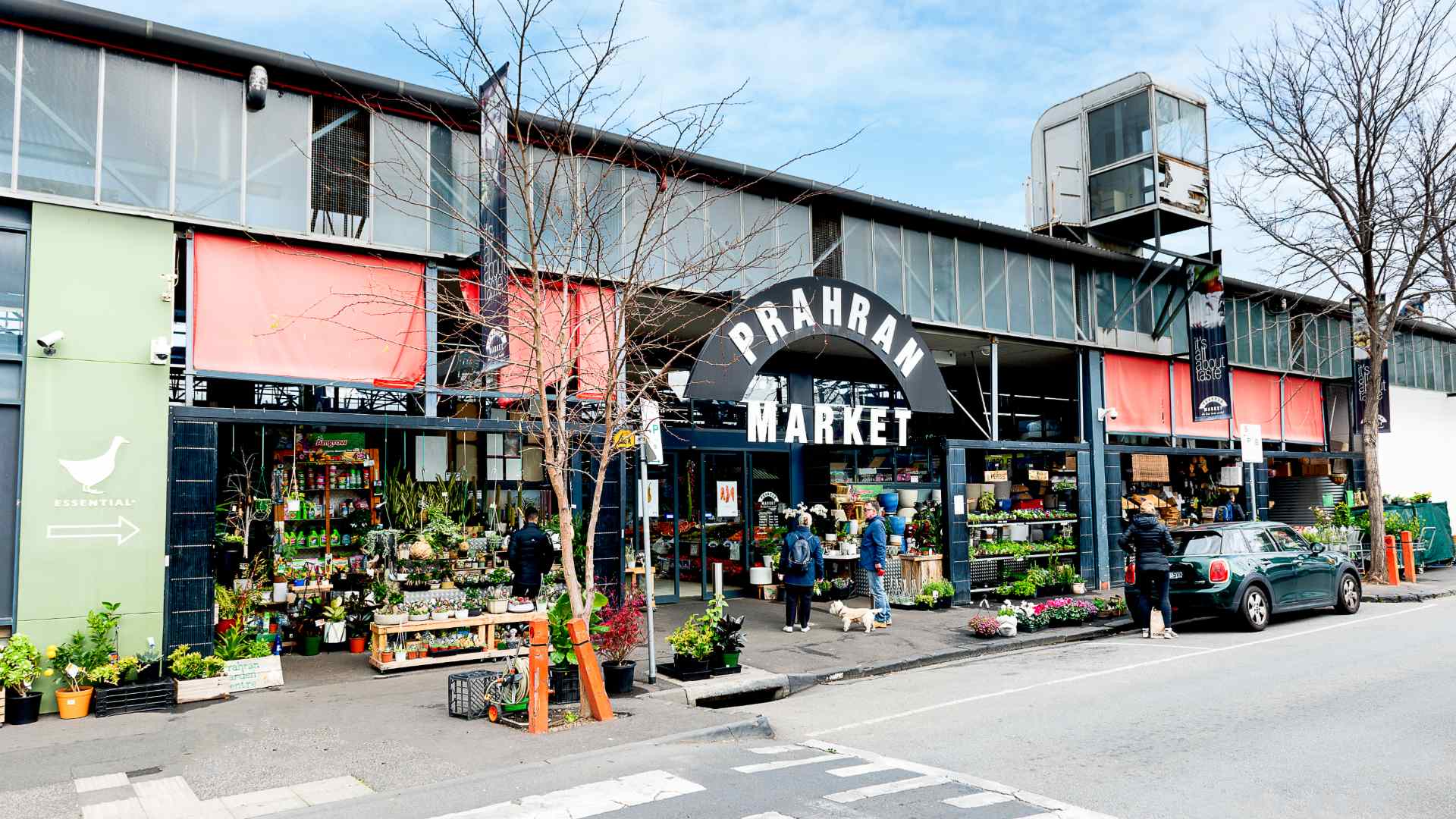 Prahran Market's wide assortment of food and drink vendors remain open to the public for takeaway every Tuesday, as well as Thursday through Sunday. Pop in to stock up on deli items, fresh produce, meat, seafood, coffee and grab-and-go eats from all of your favourites.
Alternatively, those living within range can shop almost 1500 items from 41 market traders, without leaving home. The Food Lovers' Direct online store is open for business, delivering market goods to a whole bunch of Melbourne suburbs. There's a $50 minimum purchase and a flat-rate delivery fee of $15. And you just need to order before 4pm to score next trade day delivery. Think, baked goods from Noisette, Maker & Monger cheese and organic treats from Ripe, dropped straight to your door.
When's it open? 7am–5pm Tuesday, Thursday, Friday and Saturday; and 10am–3pm Sunday.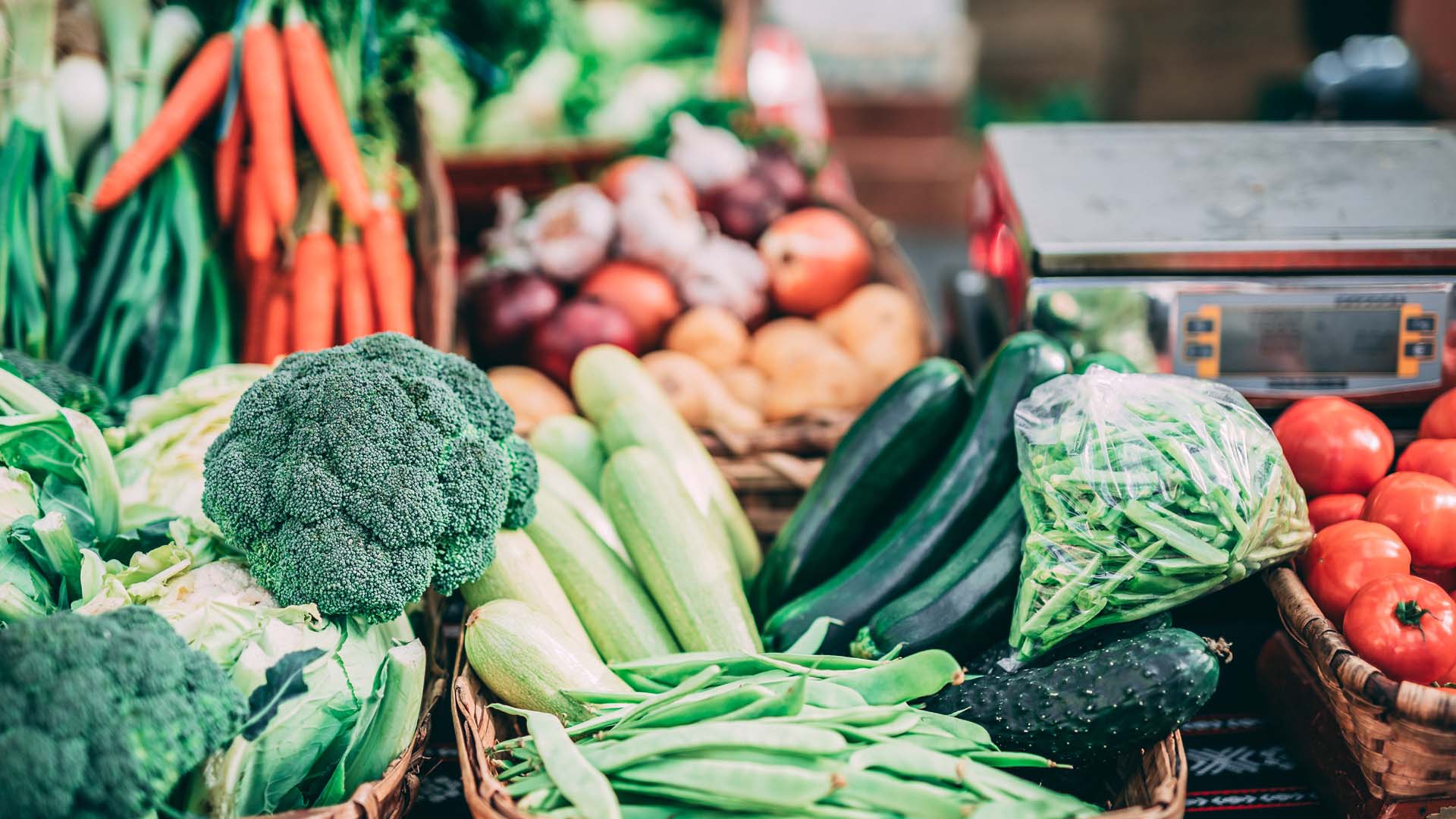 NOT IN THE ZONE?
Here are a few other top independent grocers who'll take care of your essential shopping needs while you're living in stage four.
Family-owned Richmond grocer Frederick's is doing home-delivery runs within five kilometres of the store, for orders over $15. Order via Instagram or email to shop a range of fresh produce, ready-meals, pantry staples and even face masks.
This plastic bag-free bulk wholefoods store is operating a minimal-contact service from its front window, Tuesday through Saturday. There's also a click-and-collect option, plus delivery to addresses within five kilometres.
Throughout August, this Northcote food store will be trialling new service options in partnership with Hippocrates Delivery. You can shop online for delivery to select suburbs, or try click-and-collect for contactless pickups.
It remains open to the public, but this Fitzroy North grocer is also offering delivery to a range of nearby postcodes ($20), as well as a next-day order collection service ($10). Until the online store is properly up and running, place your order by emailing shop@wildthingsfood.com.au.
This ethical grocery store and cafe is now dropping organic produce and vegan goodies to surrounding postcodes for a $5 flat-rate fee. Deliveries run Mondays, Wednesdays and Fridays, or you can opt for in-store pickup. Order via the website.
Published on August 05, 2020 by Libby Curran