FOOD & DRINK
Jafflechutes Are Raining Bacon and Egg Muffins on Melbourne This Afternoon
Geronimo!
Jafflechutes Are Raining Bacon and Egg Muffins on Melbourne This Afternoon
Geronimo!
---
Look, up in the sky! It's a bird! It's a plane! Wait, no it's actually... a bacon and egg muffin? Today only, Micky D's on Elizabeth Street have teamed up with aerial food delivery service Jafflechutes to literally rain down breakfast food from the sky.
The high-flying offer is part of a marketing push surrounding the rollout of McDonalds' new all-day breakfast menu. From 3pm until 5pm this afternoon, piping hot McMuffins will be launched from the rooftop of the Maccas at 11-15 Elizabeth Street, floating via parachute down into the laneway next door, where hungry Melburnians can catch them in their mouths. Or, y'know, their hands. But really, where's the fun in that? Alternatively, might we recommend bringing a large sack of some kind?
The view from here! Drop time is 3PM right near the Maccas on Elizabeth and Flinders. Bring your friends! Your cute dogs! Your depleted myki cards! Your parachute catching skills!

Posted by Jafflechutes on Tuesday, December 1, 2015
To be honest, we're not normally all that hot on the golden arches, but we can't deny the appeal of flying food. And if bowing down beneath the golden arches is what it takes to make our dreams of living in a live action version of Cloudy with a Chance of Meatballs a reality...so be it.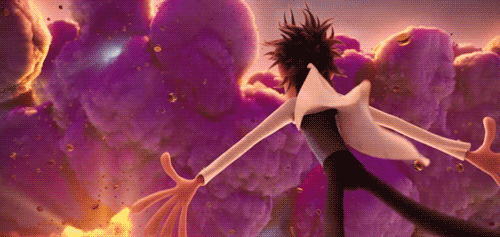 We'd also like to take this time to reiterate the fact that Jafflechutes are awesome. Any company whose business model involves tying tiny parachutes to sandwiches will always get our tick of approval.
Published on December 02, 2015 by Tom Clift