Melbourne's Ten Best Spicy Foods for Hardcore Heat Lovers
Test your limits at these tearjerkers.
If you need to sweat out the toxins from a solid winter's worth of comfort food and you can't be bothered with the gym or a hardcore detox, we got you. Forget about boot camp, sweating from super spicy food is a go. Luckily, in the culinary world of Melbourne, there are more than a few places with mouth-tingling offerings on the menu for you. These hotspots will have you huffing, puffing and releasing all manner of yucky toxins.
So, where to? We've compiled a list of ten spice-centric spots guaranteed to make you sweat. Three chillies next to your menu item or bust, we say. Get ready for things to get hot, hot, hot.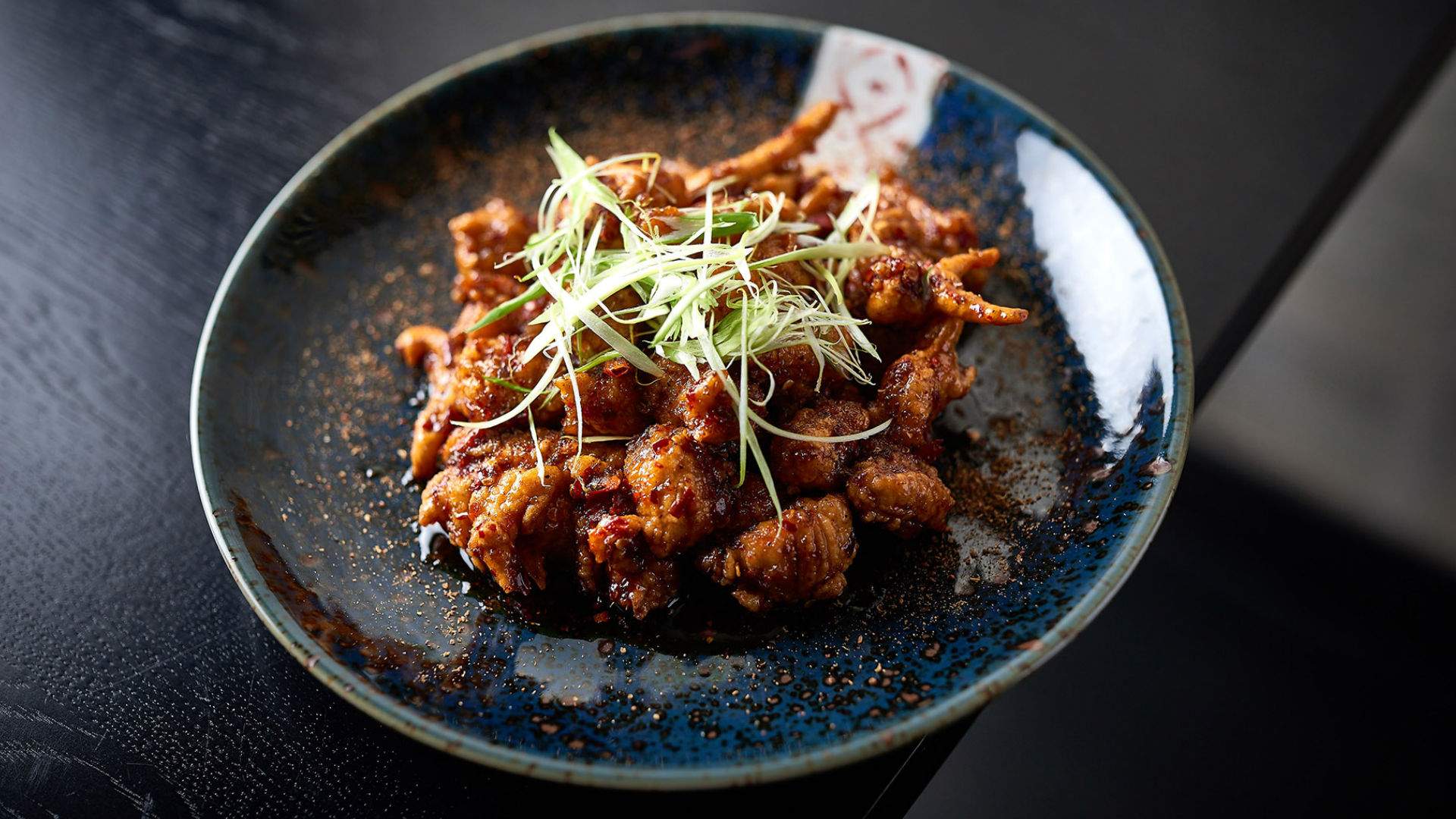 NUMBING PORK AT SPICE TEMPLE, SOUTHBANK
All aboard the so-hot-it-makes-you-numb train, direction: Neil Perry's Spice Temple — an upmarket, modern Chinese eatery in Southbank. Perry has long been a hallmark of the Australian hospitality scene. His restaurants are stylish, popular, smoothly run and, apparently, sweat inducing. Focusing on different regions and cuisines of China, Spice Temple uses dried, fermented, fresh, salted and pickled chillies — yep, spice is taken very seriously here. For chilli fiends, look no further than the numbing pork, described on the menu as "hot, sweet, sour and numbing" — best prepare your mouth for the whole spectrum.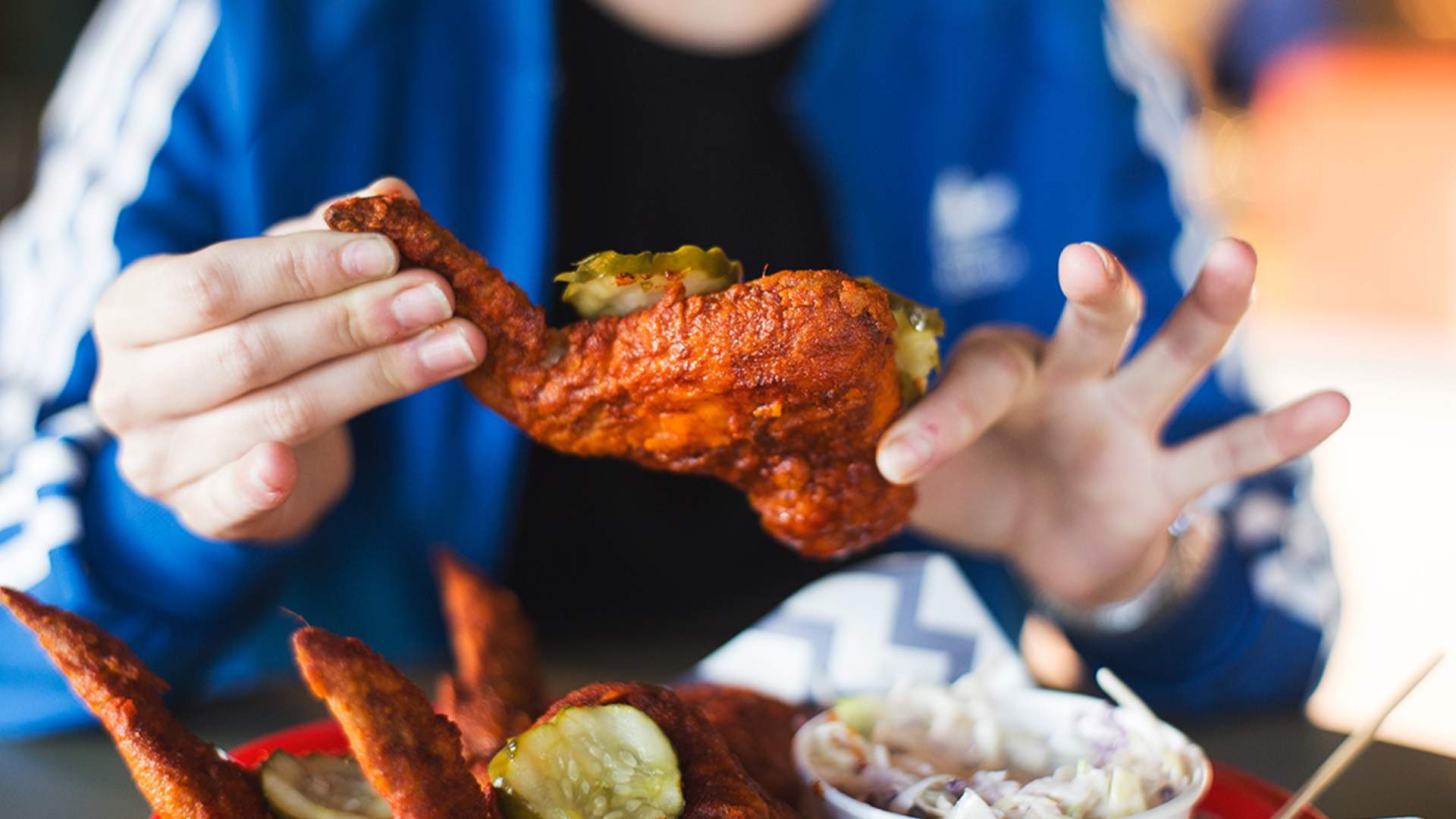 REALLY F**KING HOT WINGS AT BELLES HOT CHICKEN, VARIOUS LOCATIONS
Belles Hot Chicken has outlets across both Melbourne and Sydney, bringing the ultimate comfort food — finger-lickin' fried chicken — to the people. Apart from those who don't eat meat, you'd be hard pressed to find a person who doesn't love hot Southern-fried chicken. The founder brought the recipe straight from Tennessee, so you know you're getting the goods. What's more, Belles offer various chicken heat from 'Southern' (mild) all the way through to 'Really F**king Hot', which means you're free as a bird to decide on how badly you want to mess with your insides.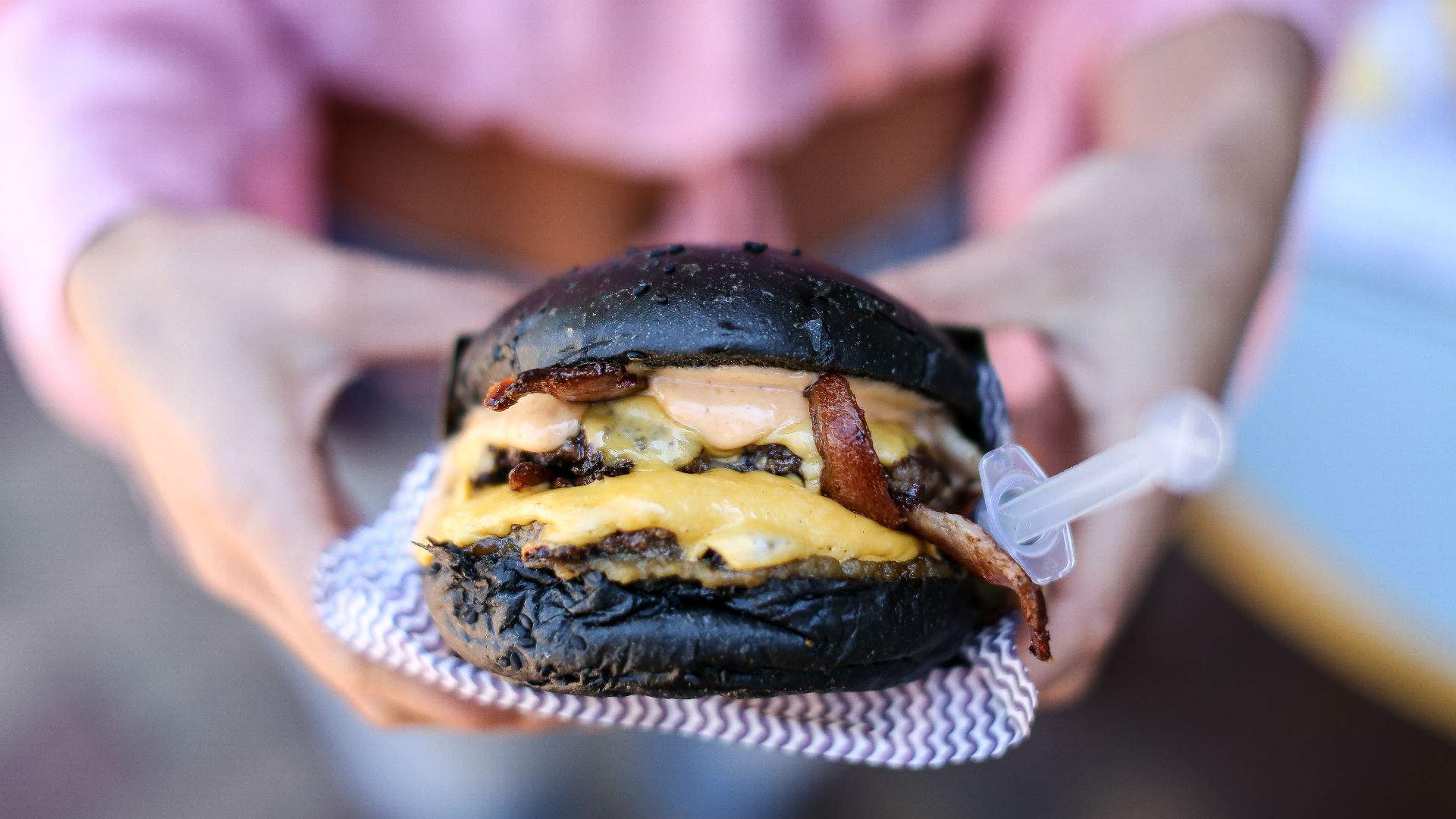 REAPER BURGER AT YOMG, VARIOUS LOCATIONS
With five locations now under its hat across Melbourne, burger chain YOMG has grown rapidly from its original roots in Mordialloc back in 2013. As well as burgers, YOMG pumps out shakes, fries, chicken and frozen yoghurt for full cholesterol marks. You've probably seen the joint's trendy, pink and black buns pop up on your social media feed occasionally, but you probably haven't seen any Instagram shots of people copping a dose of the Reaper Burger. Well, that's a good thing; they'd probably be a sweaty mess. The burger is served with a five-millilitre 'injecta' of hot sauce that's made from the Carolina Reaper chilli — which has a whopping 1.6 million Scoville heat units, yeesh. Fittingly, it has a skull and crossbones symbol next to it on the menu because, yep, it'll probably kill your will to live.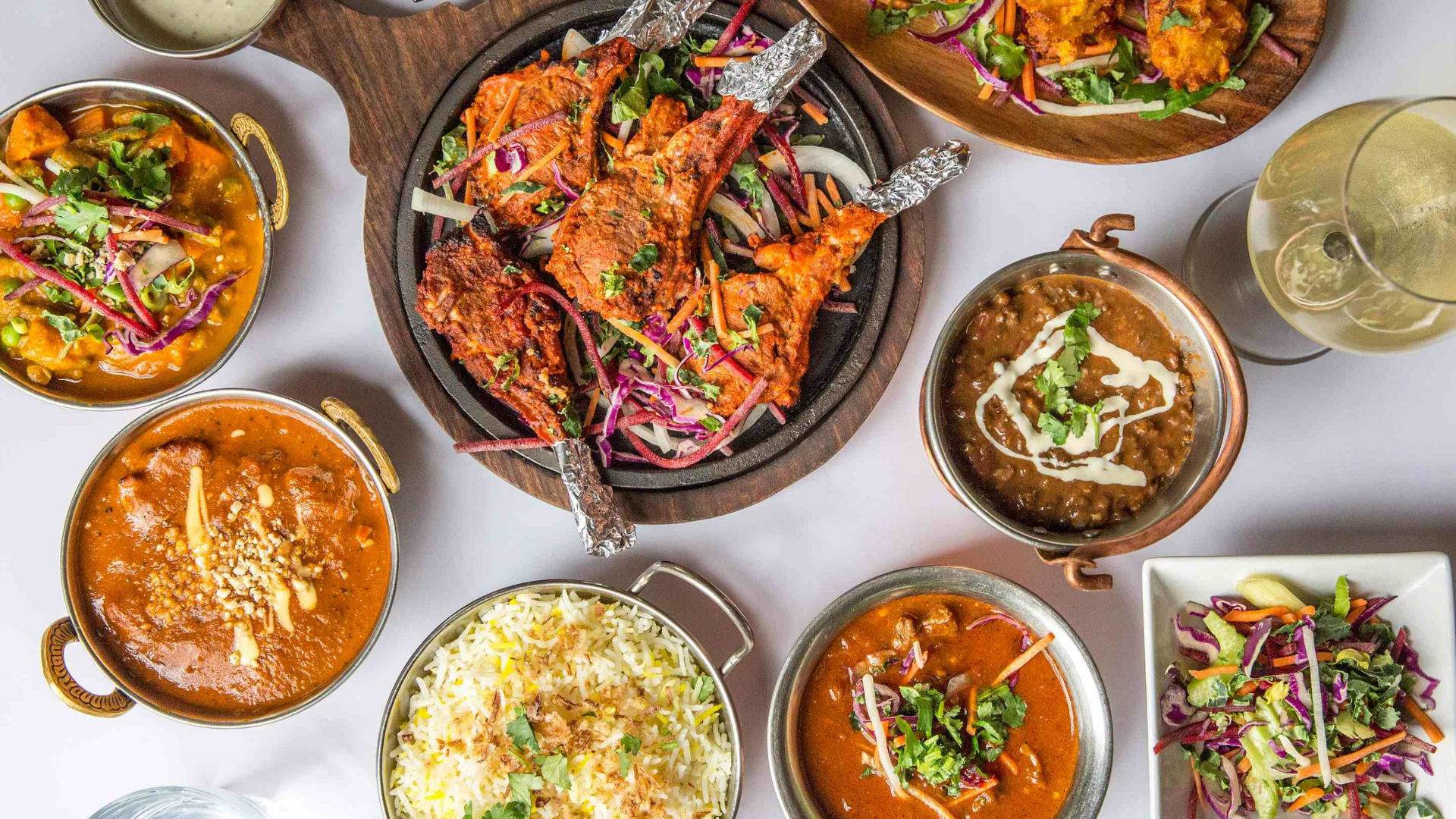 BHUT JOLOKIA CURRY AT LE TAJ, WEST MELBOURNE
West Melbourne's Le Taj does the standard tandoori offerings, as well as all the old faithfuls — vindaloo, masala, biryani, plus a satisfyingly large naan — but the real pièce de résistance is the Bhut jolokia curry. The staff at Le Taj are calling it the hottest curry in Melbourne, which is both terrifying and intriguing. Also known as 'ghost chilli', the lil hot guy that is the Bhut jolokia packs more than a decent punch and, evidently, is the hottest chilli in the world. And, well, this curry is full of 'em. Choose between lamb, beef or chicken, and maybe opt for a cooling house-made raita, too.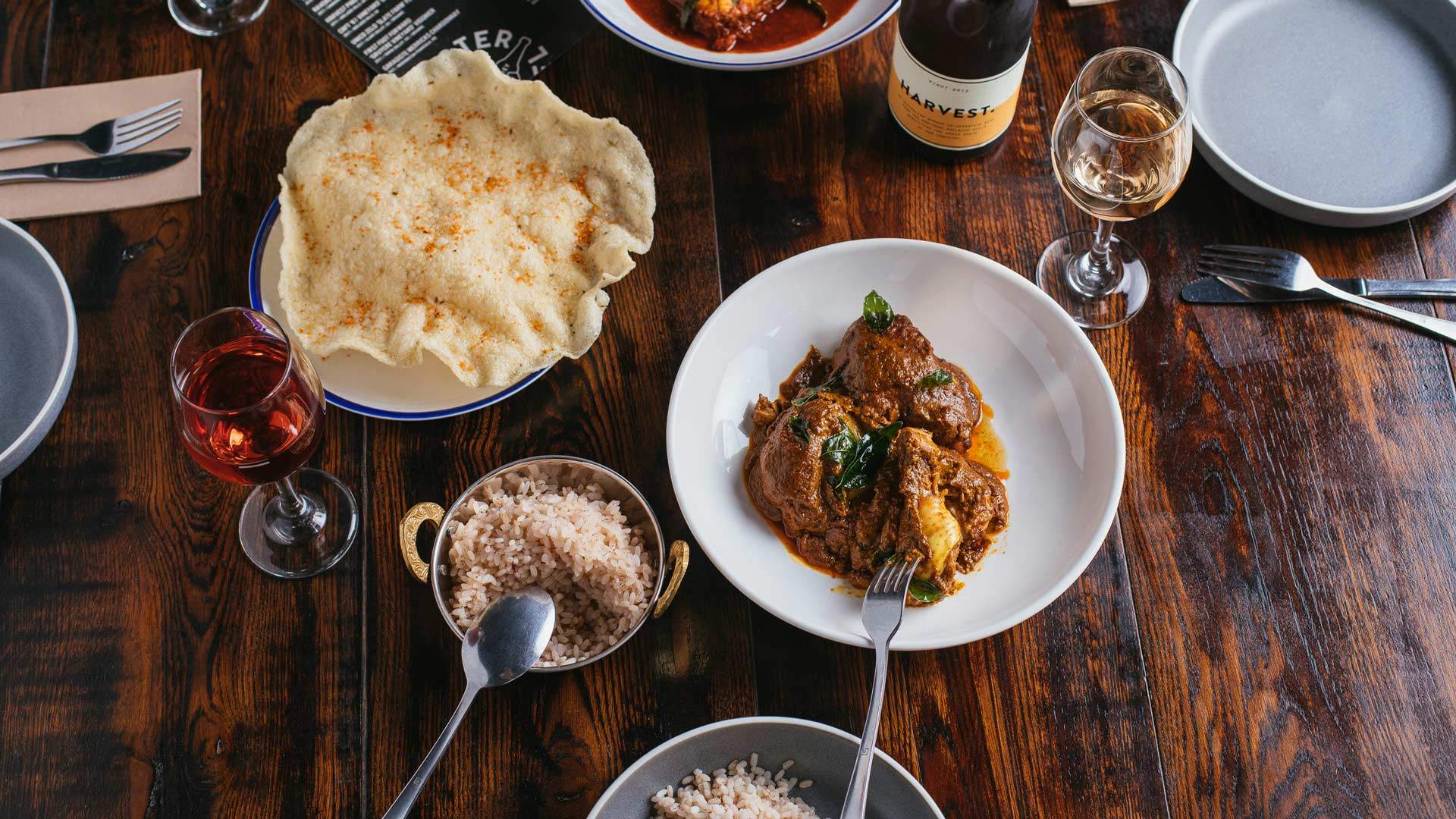 The good old Rochey has been a pinnacle of Fitzroy's pub culture for years now, and its recent rebirth in the kitchen has changed nothing — except for the menu with a top-notch offering of spicy food options. Helmed by chef Mischa Tropp, the kitchen now dishes out a Southern Indian-inspired menu, influenced by Tropp's Indian heritage (his family comes from coastal Kerala). While the bar menu is punchy, the dining menu spreads the spice even further thanks to the fish nadan. This traditional Keralan curry made with Kahmiri chilli sees even those with a high spice threshold challenged. Make sure you've got a pint handy to wash that burning spice away.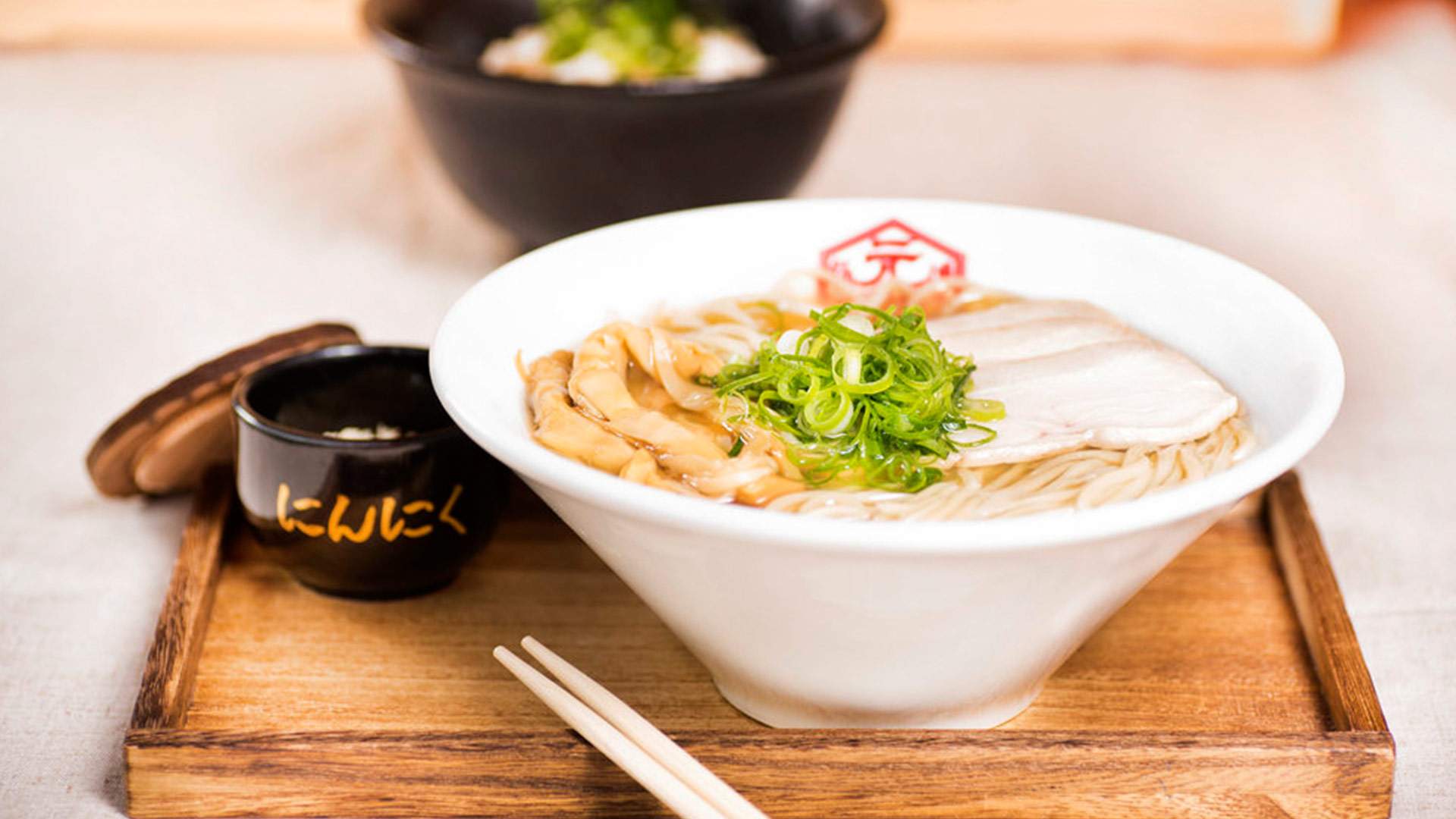 GOD FIRE RAMEN AT HAKATA GENSUKE, VARIOUS LOCATIONS
Hakata Gensuke is a chain of ramen restaurants — located in Russell Street (Melbourne's unofficial ramen strip), as well as QV, Doncaster and Hawthorn — that churns out big, hot bowls of tonkotsu ramen for the legions of hungry fans. Along with the tasty signature tonkotsu, you'll find the God Fire Ramen that has a house-made, secret blend of 'Spicy Fire' mixed through. Given it has 'God Fire' in the descriptor its no surprise that this ramen is a real tearjerker — it pulls no punches and leaves no tastebuds unscorched. Only for the very brave.


TOM YUM NOODLE SOUP AT DODEE PAIDAN, CBD
Despite what your usual UberEats Panang curry order says, Thai food isn't just all mild, creamy, coconut-based curries. Oh no, things can get real hot, too. Little Collins Street's Dodee Paidang knows this and, boy, does it provide with a heap of fiery dishes on the menu. The tom yum noodle soup is the pick of the bunch if you're craving the burn. The dish comes with a handy little numerical heat guide; you can opt for a soup from level zero to seven. Be warned: level three upwards is not for the faint-hearted and level seven might also correlate with the number of seconds it'll take for you to request a large glass of cold milk.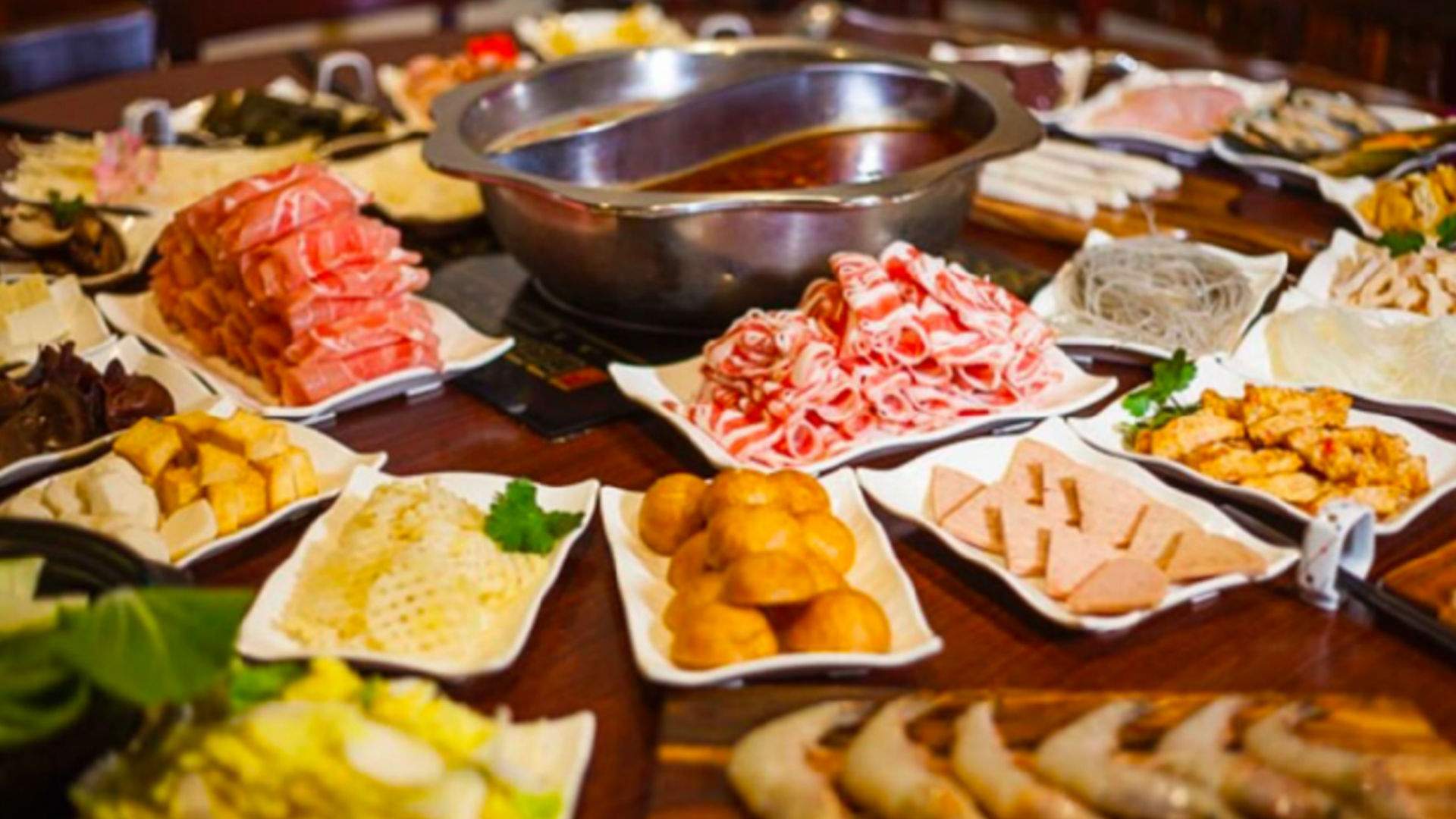 HOT POT AT X J HOT POT HOUSE, GLEN WAVERLEY
If it's the heat you seek, we suggest you head to a designated hot pot restaurant. And X J Hot Pot House is one of the finest (and spiciest) hot pot hang-outs around. While it's a little off the beaten track in Glen Waverley, it's definitely worth the trip out of the inner city. The area isn't short on small Asian eateries, but this one is the hottest one around, literally. The use of Sichuan spices in its fiery soups is the second best thing about this place — the first being that it's all you can eat for a very reasonable price.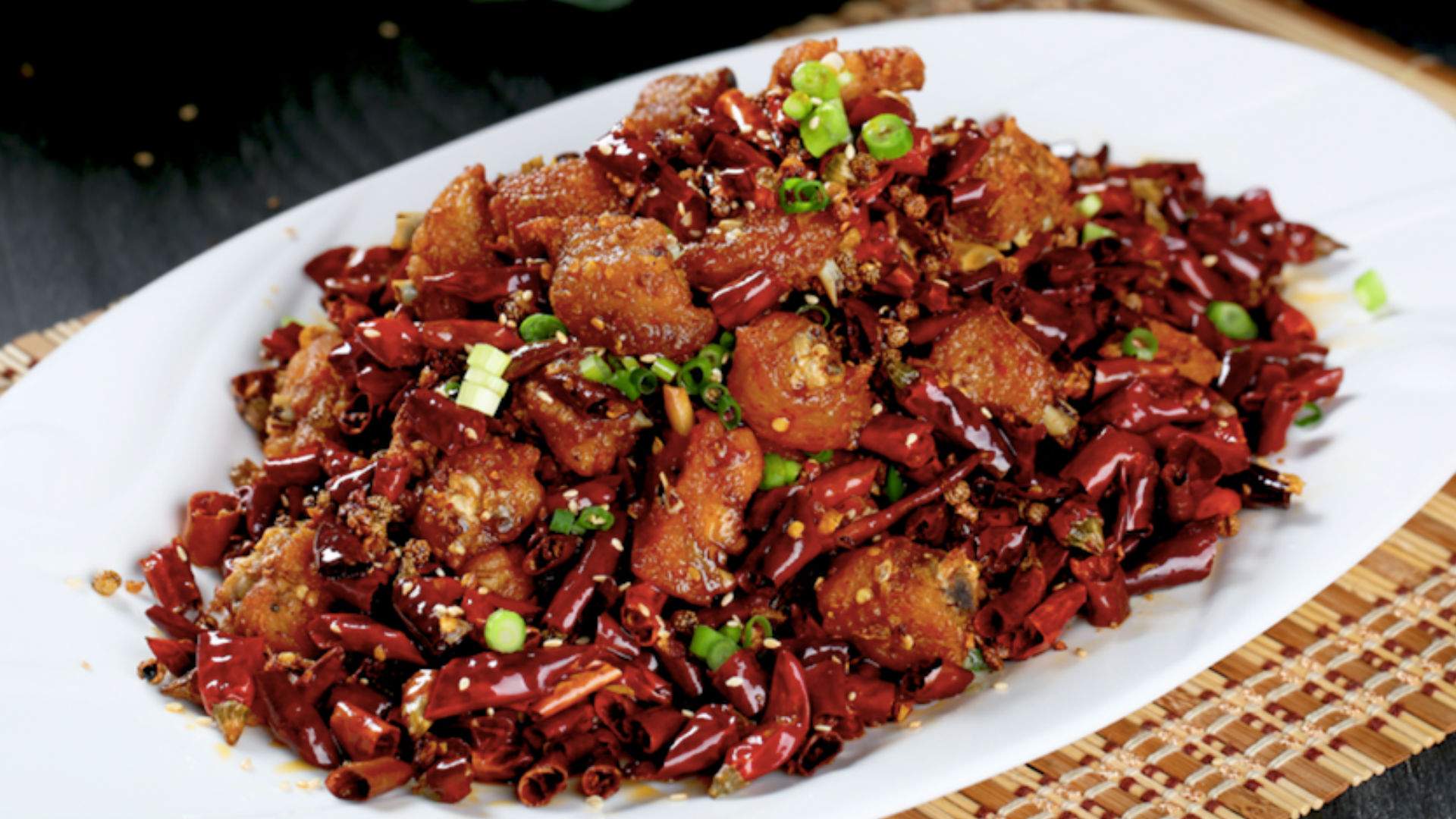 MOUTH-WATERING CHICKEN AT DAINTY SICHUAN, SOUTH YARRA
The menu doesn't lie: Dainty Sichuan's Mouth-Watering Chicken will stimulate your sinuses and have your saliva glands working overtime. It'll probably have you frantically flagging down a waiter to top up your water supply, too. The South Yarra Chinese restaurant is well known for its hotpots, more-than-just-peppery Sichuan spices and Chongqing cuisine and has left many a diner with a numb tongue and rosy cheeks. The go-to for spice-cravers and thrillseekers is the chicken, with both the three-chilli rated Mouth-Watering and Chongqing chilli packing a real punch. Proceed with caution — Sichuan spices don't muck around.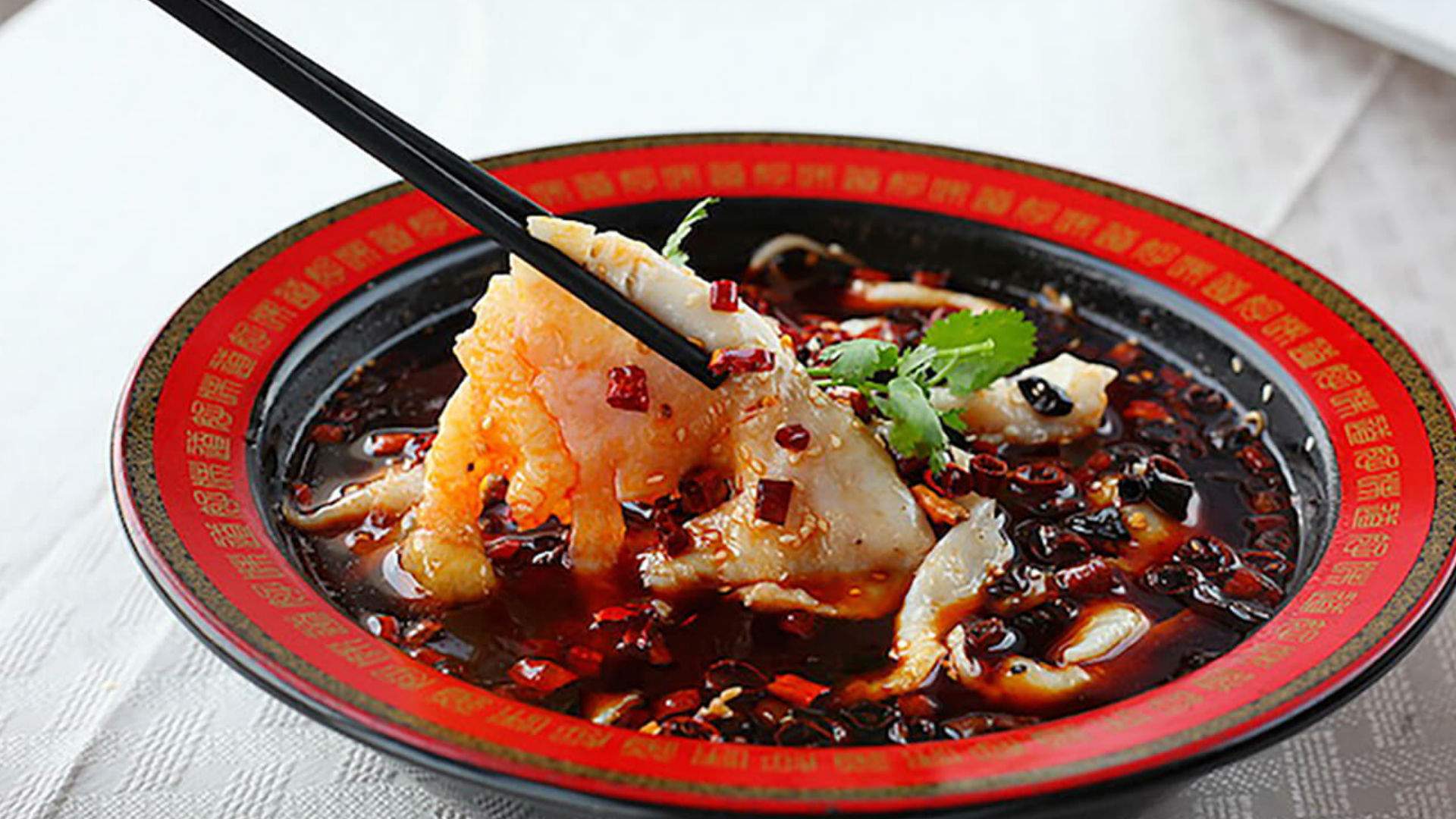 SPICY FISH AT SPICY FISH, CHINATOWN
Thankfully, Spicy Fish — nestled within Melbourne's Target Centre in the middle of Chinatown — holds true to its name and is exactly what it says on the packet: spicy fish. The signature dishes of chilli-heavy seafood are served in large portions and the spice kick certainly matches the size. Go for the fish fillet in hot chilli oil or the deep-fried soft shell crab absolutely littered with dried chillies. Both have a three-chilli ratin, of course, so pack some tissues in your bag.

Top image: Dainty Sichuan by Letícia Almeida.