Black Star Pastry and Koko Black Are Creating a Limited-Edition Space-Themed Cake For World Chocolate Day
The layered chocolate concoction is 'out of this world' and it's available for one day only.
World Chocolate Day (Wednesday, July 7) is on the horizon, so what better excuse for two of the country's top dessert masters to join forces? Aussie chocolate brand Koko Black and the ever-innovative, Sydney-born cake maestros Black Star Pastry have dreamed up some sweet-toothed magic, available for one day only this July.
The Meteor Cake is the brainchild of Koko Black Head Chocolatier Remco Brigou and Black Star's Group Head Pastry Chef Arnaud Vodounou — some might say that this once-off dessert is 'out of this world'. It's here for a good time, but a very fleeting one, hitting stores for one day only on (you guessed it) Wednesday, July 7.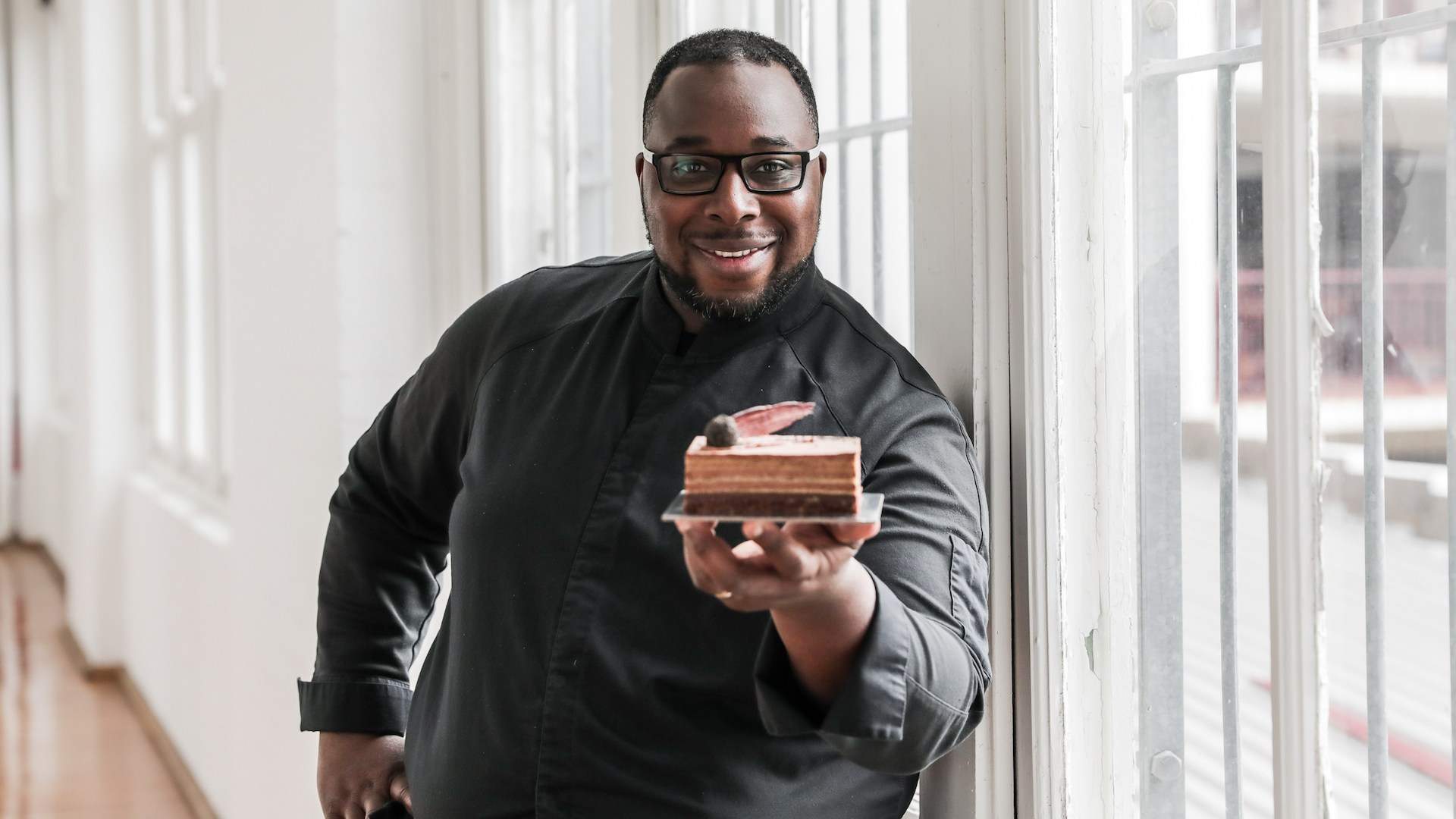 The limited-edition cake is up there with some of the more extravagant treats you'll try this year. First up, there are the neat layers of dark chocolate financier, caramel-infused chocolate, muscovado sponge, dense hazelnut cremeux, choccy mousse and praline. Crowning that delicious tower is a flying 'meteor' — a hazelnut truffle coated in black cocoa nibs — trailing a blazing edible flame crafted from luxe Sao Thome chocolate. There's even a pile of meteor 'rubble', made of crumbled cocoa nibs.
The Meteor Cake comes in at $15 a slice, available to purchase only from select Koko Black stores in Sydney (Strand Arcade) and Koko Black stores in Melbourne. You can also grab the takeaway treat from Black Star's Rosebery and Newtown outposts.
Given the current lockdown and restrictions, Sydneysiders will also be able to pre-order here from July 2 to score a $55 four-pack that'll be delivered on World Chocolate Day. After the first half of this year, you bloody well deserve it.
The Meteor Cake will be available from select Koko Black and Black Star stores, on Wednesday, July 7. Head to either website for further details.
Published on June 29, 2021 by Libby Curran