The Best Cold Coffees in Melbourne
Caffeine hits without the heat.
As the temperature rises (or continuously fluctuates, as it does in Melbourne) so does our desire for coffee. But sometimes it's just too scorching to sip a hot soy latte or too humid to hold a paper coffee cup without it sliding through your hands. Whether you're an iced coffee purist or a fan of a scientifically-brewed cold drip, want something fizzy, sweet or with a big dollop of ice cream in the middle (and you do), we've searched high and low to help you get your coffee hit without the heat this summer.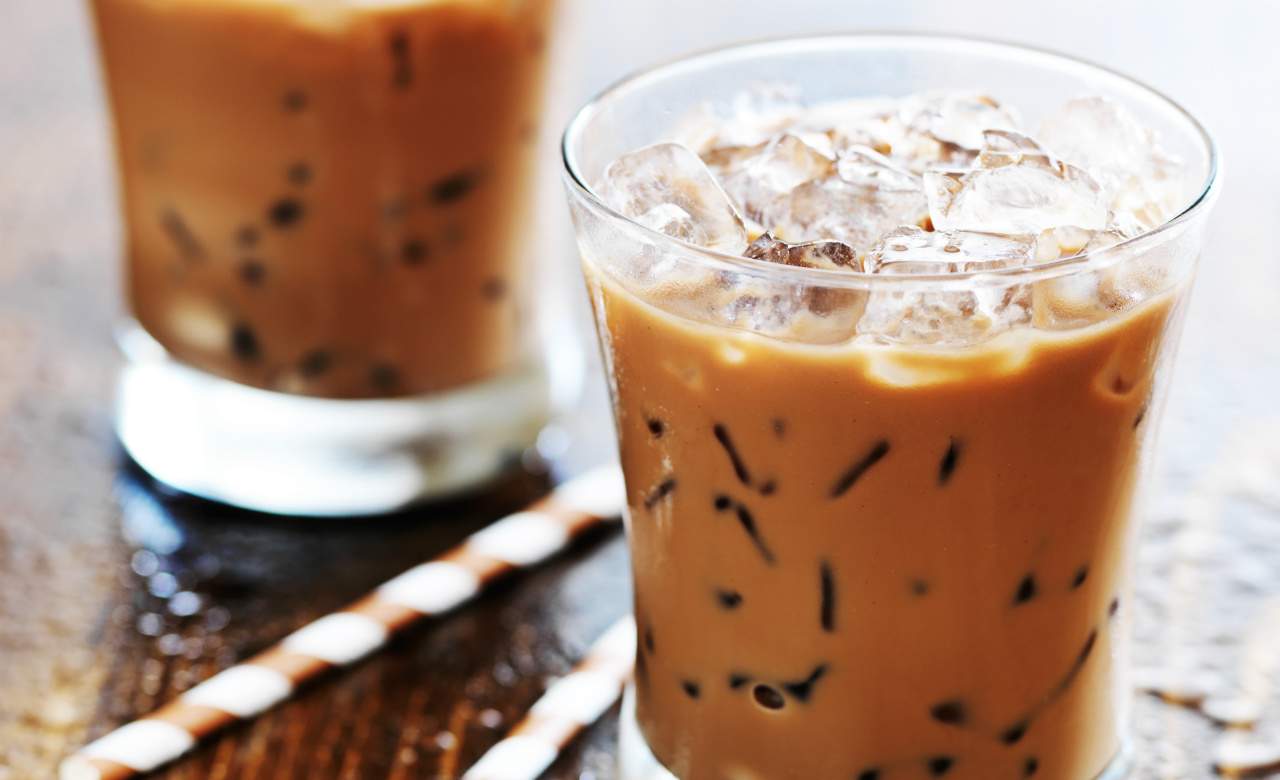 THE CLASSIC ICED COFFEE
There can be no one victor in this category, but there are a few who are doing it right. The standard ingredients, including a shot of espresso, milk, and a generous scoop of ice cream, has taken the sting out of countless summer days — and for that, we say thanks. If ice cream is making the whole event too milky for you, swap the ice cream for ice cubes and have yourself a merry little iced latte. Lashings of whipped cream, chocolate flakes and wafers tend to dress this old classic up a bit — but like anything worthwhile in life, don't let the flashy surface distract you from what's really important underneath.
We're going to go ahead and recommend Brother Baba Budan, who make a classic exceptional with the Seven Seeds espresso, lovingly poured over fluffy ice cream. The Brunswick East Project is our hot tip outside the CBD, or if you're on the south side give The Final Step a go.
THE ON-THE-GO-KIND
This one goes out to all the caffeine addicts out there who aren't interested in mucking about with fancy contraptions — they need their coffee cold, and they need it now. St Ali do a bottled iced latte, Everyday Coffee sell Coolers black iced coffee in some pretty great beer-like bottles, and local company Minor Figures sell the above cold brew poppers all around the country. Abbotsford's Little Big Sugar Salt do a cold flat white and cold long black come bottled, which means you can grab one of these bad boys on the go. The folks at LBSS are not just convenient, they are also considerate. Don't like drinking milk or soy? Have their almond milk cold espresso, and enjoy their Cold Squeez'd Nuts.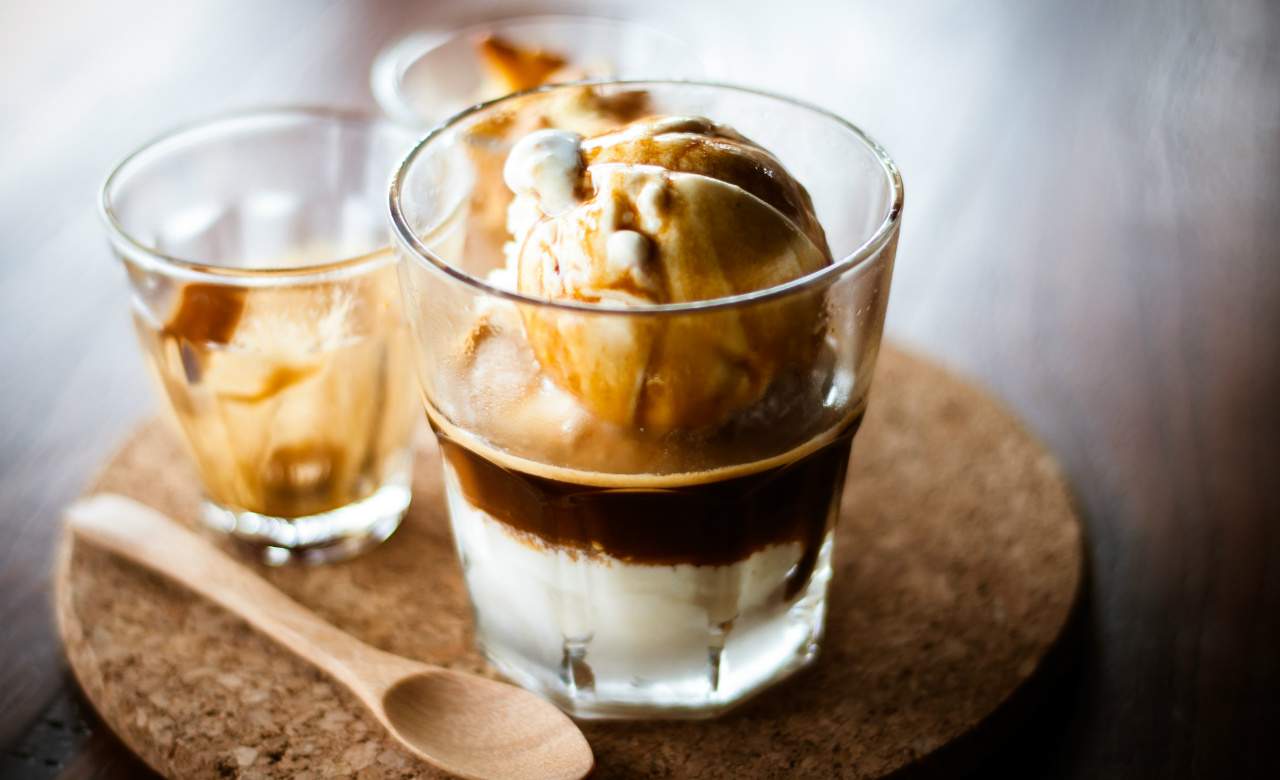 THE AFFOGATO
It's true, the Italians know a thing or two about coffee, and sometimes an affogato is just what the doctor ordered. Literally translated to 'drowned' in Italian, you take hot espresso, pour it over ice cream, and devour with a spoon. While this is traditionally an after dinner treat (and is delicious with a shot of liqueur and a homemade biscotti on the side), affogatos are being served all day, everyday, all over Melbourne. Give D.O.C. Espresso a go for the real deal. Over in Northcote, cafe-bar Il Melograno match their house-roasted blend with their incredible house-made coffee gelato. For something a little less traditional, Patricia Coffee Brewers serve the Clouds Mountains, which is an affogato with a canele in the middle. Delish!
THE COLD DRIP
Yeah, science! If chemistry sets and coffee get you going then give this baby a whirl. That unusual contraption you see in highly respectable coffee joints these days is better known as an 'ice-drip brewer'. This device infuses coffee for 6-12 hours, and a rich syrupy concentrate is the end result. While this may sound like an unusual extraction process, it retains 90% of the flavour elements and results in a sweeter taste, as it is less acidic then normal espresso. Auction Rooms are the guys to see about this particular method, as are the team at Aunty Peg's — they'll even show you how to brew it yourself if you ask them nicely. For those looking for a game changer, Touchwood in Richmond do their cold drip with coconut water and it'll knock your socks off.
THE POUROVER ON ICE
Just like your average pourover but with a (literally) chilling twist. Brew like a typical pour-over but place ice in the base, and reduce the amount of hot water you use to brew the coffee. Flavour is not lost when the ice cubes dilute the concentrated brew, and you're left with a fragrant and refreshing coffee. The good people at Dead Man Espresso have got this one down to a fine art, as do the impeccable coffee folk at Market Lane. Cool your jets and get down there ASAP.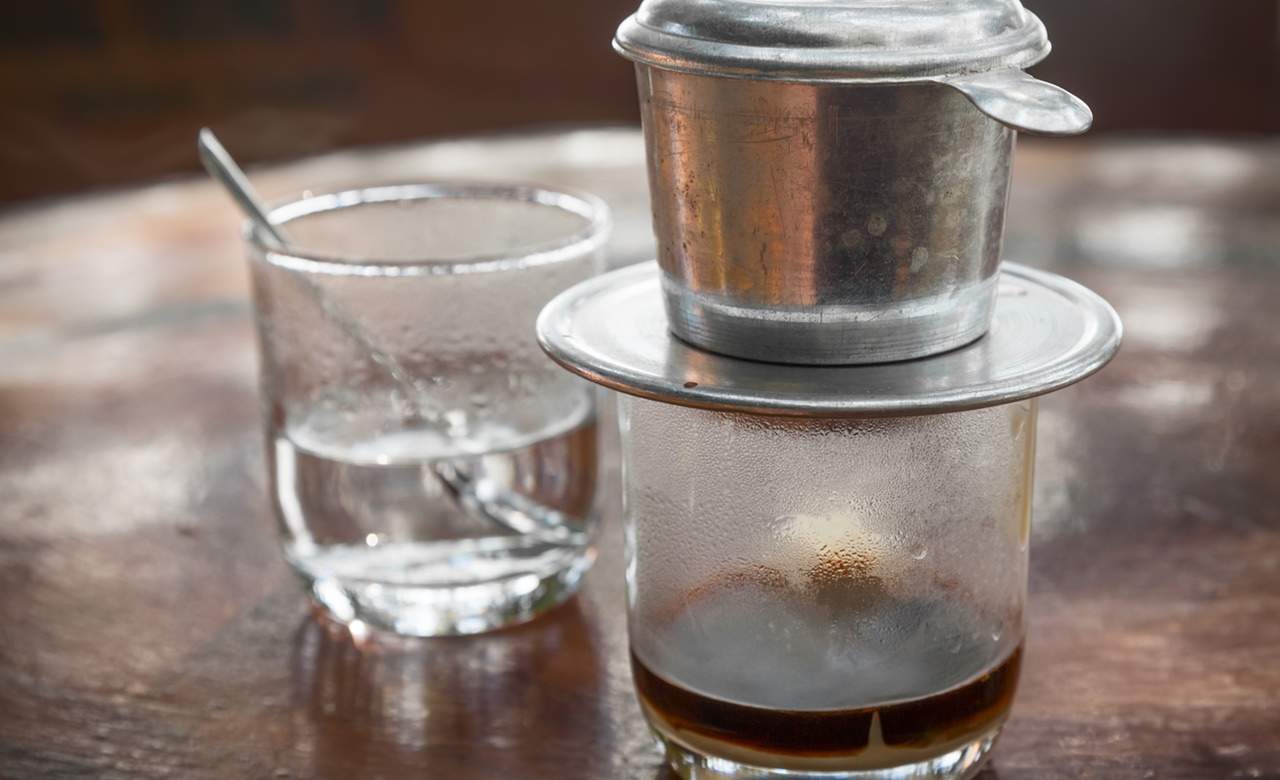 THE VIETNAMESE COFFEE
Like your coffee strong and sweet? Vietnamese coffee may be the trick for you this summer. Dark roasted coffee is individually brewed in a metal French drip filter, and then combined with condensed milk and poured over ice. N Lee Bakery in South Melbourne is a recommended destination for something traditional, as well as Phamily Kitchen, where you'll get to watch it drip into your condensed milk glass right in front of you. For full-blown creativity in the category, visit Carlton's Nora — they do theirs with Small Batch's Candyman coffee blend and pandan-infused milk. Insanely good.
THE ESPRESSO MARTINI
It just felt wrong to exclude this delicious double-tap of a drink. A caffeine hit and a shot of alcohol seems like the most logical way to get a party started, not to mention a tasty one. Combine vodka, Kahlua, a double shot of espresso and sugar syrup, shake it up, add a garnishing of coffee beans and you're good to go. Prudence in North Melbourne have this one pegged, and Arbory along the Yarra even have the stuff on tap. One of our favourites though is at Polepole, where they make it with rum, Amarula and a house-made cherry and chocolate liqueur. Cheers to that.
Images: Dollar Photo Club unless otherwise specified.

Published on January 08, 2014 by Hannah Valmadre