The Five Best Pies in Melbourne
The quest for perfect puff should lead you here.
---
in partnership with

The humble meat pie is synonymous with all things Straya, whether you're at the footy or visiting some middle-of-nowhere country town's bakery. But your pie experiences do not have to be limited to these scenarios, dear reader. Many of Melbourne's gastro-pubs, cosy corners and boutique bakeries are serving up a darn good pastry, filled with quality meat and lashings of tomato sauce. Whether you're a purist beef pie aficionado or you appreciate more adventurous fillings, we've managed to find Melbourne's best pies, served best with a crisp craft brew.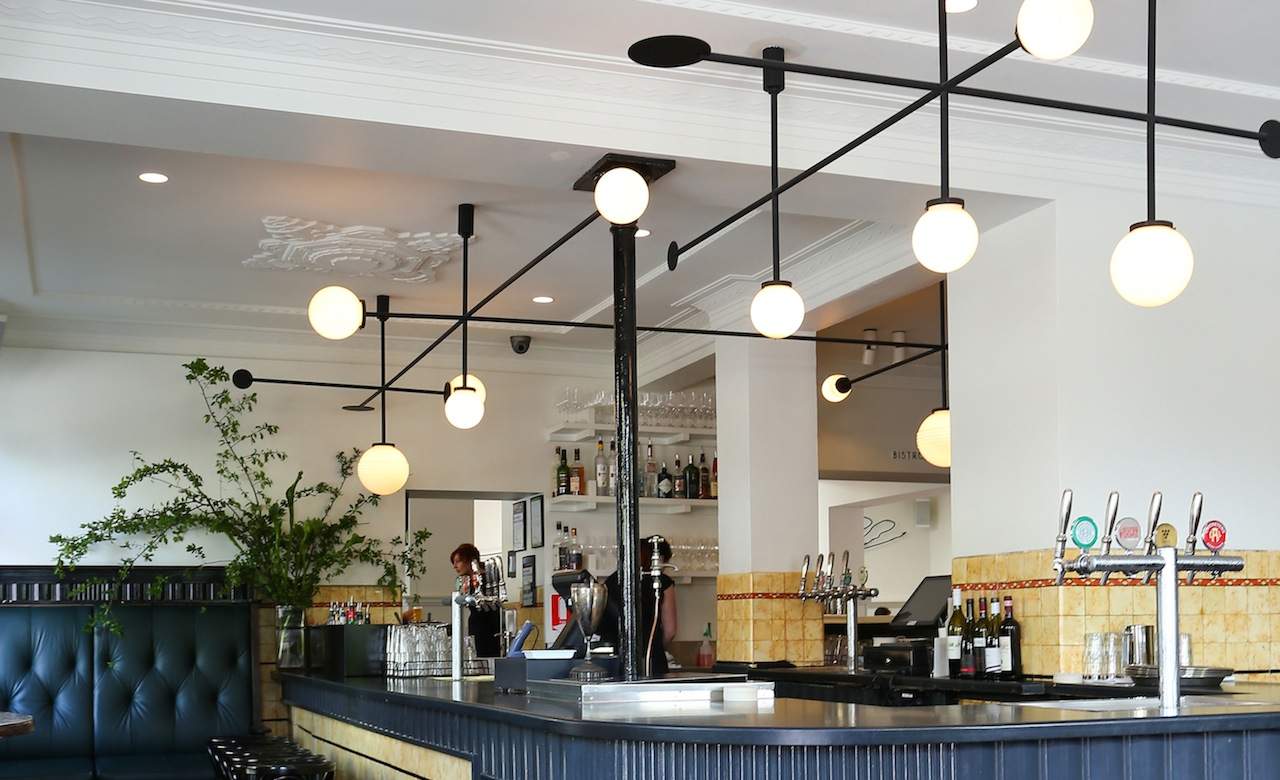 For something a little outside your bulk standard beef pie, try the fish pie at The Builders Arms in Fitzroy. The filling is a seafood feast and includes smoked trout, prawns, rockling and sorrel. At $33 a pop, it is perhaps one of the more expensive pies you're likely to find around the city, but it is one of those meals that every Melburnian should try at least once in their lives.
211 Gertrude Street, Fitzroy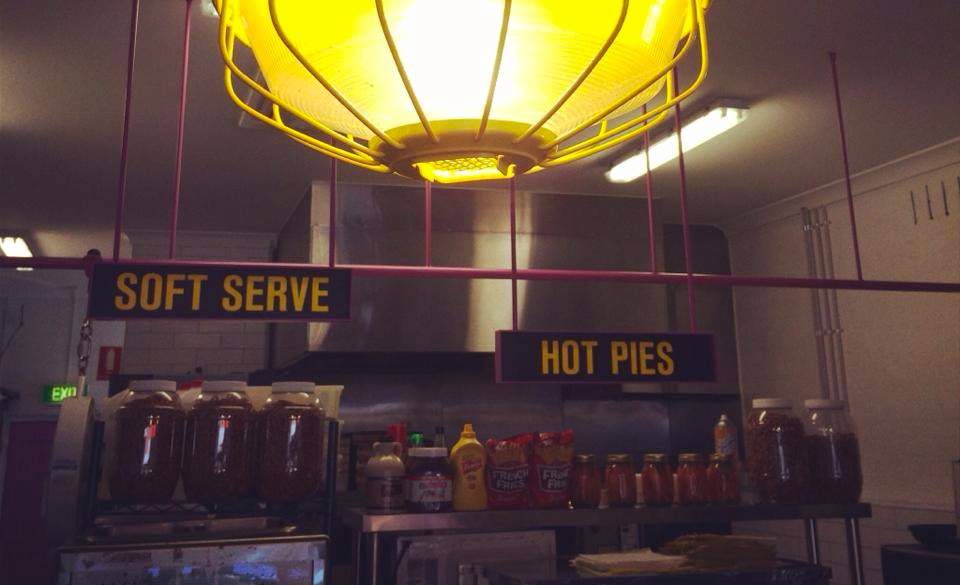 While the name may suggest this Spotswood joint specialises in the sweet stuff (and trust us, they do a darn good job in that department), they are also incredibly gifted when it comes to the savoury goods. You can't overlook a classic, and the classic beef is just that. The Cherry Tree Organics beef is beautifully cooked, and the secret ingredient doesn't get any more Australian — it's Vegemite. Take one of these bad boys home for lunch, crack open a James Squire The Constable copper ale and watch your favourite footy team from the comfort of your own couch.
81A Hudsons Road, Spotswood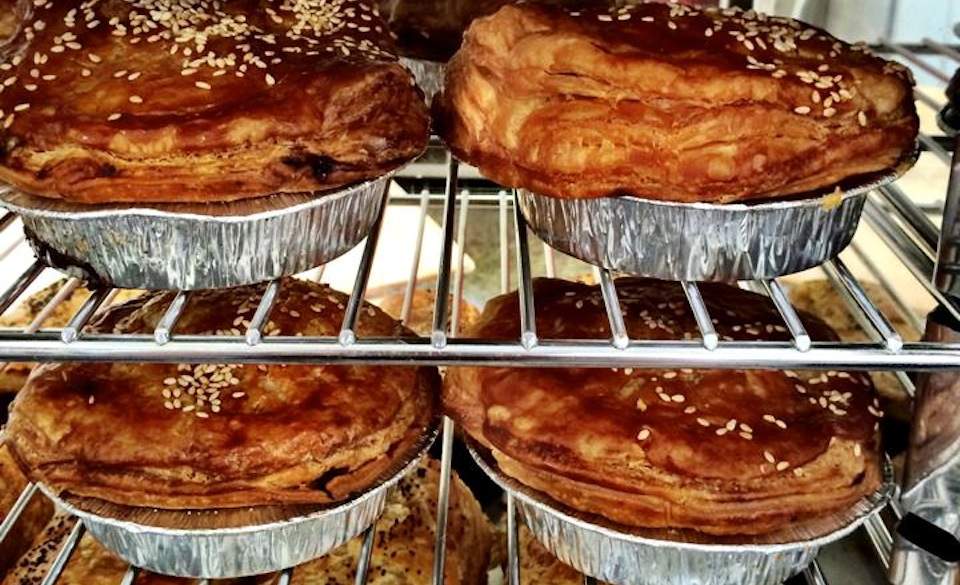 Pastry chef Michael James is one seriously well-qualified pie maker, having worked at Sydney's well-renowned Bourke St Bakery, as well as Baker D Chirico and MoVida Aqui before purchasing Tivoli Road as his own. Their best pie has come down to a tie between their hugely popular beef and mushroom and their slightly more adventurous chicken, pumpkin and sage. They've also created a kangaroo pie with native pepperberry pine mushrooms that we're itching to try, but we'll take whatever we can get our greedy little mitts on.
3 Tivoli Road, South Yarra

Brunswick Street's supreme bakery hits home runs with their pies every time. Our pick would have to be the lamb and apricot, but other intriguing options include veal goulash, beef with mushroom, and spinach and feta for vegetarians. While you're certainly welcome to take these gorgeous pastry creations home with you, if you can spare the time, it's well worth having it in store. The pies are served with a homemade kasoundi which is sensational, and your tomato sauce at home just isn't going to compare.
358 Brunswick Street, Fitzroy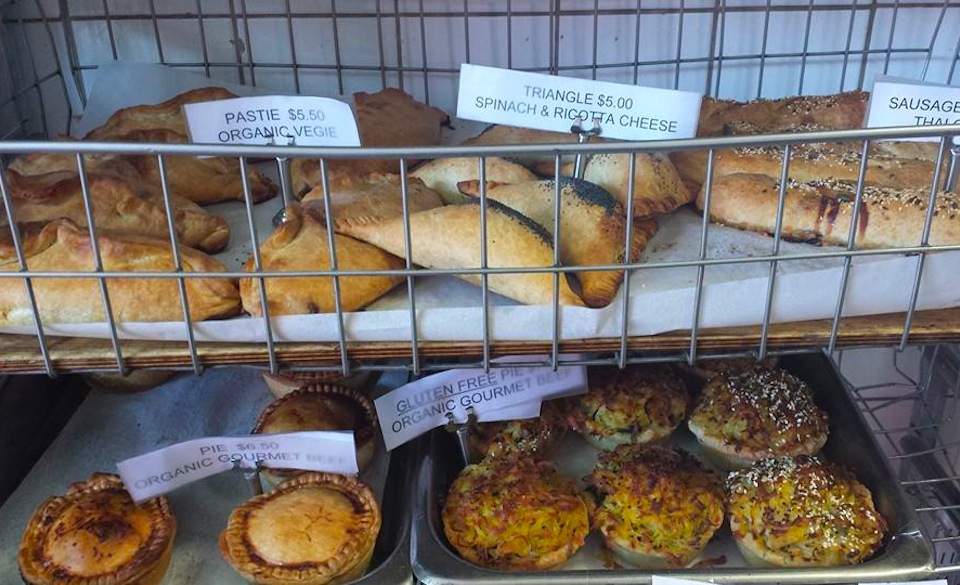 The organic, gluten-free and vegan-friendly folk at Fatto a Mano are the best option if you or your friends have dietary requirements but still love a good hot pie. Their organic beef and their mushroom, haloumi and spinach pies are available in traditional and gluten-free options, so everyone can get involved. They also do some excellent pasties, sausage rolls and a heck of a lot of sweet treats to take home if you're feeling that extra bit indulgent.
228 Gertrude Street, Fitzroy

Published on July 30, 2015 by Hannah Valmadre