FOOD & DRINK
The Ten Best Breakfast Bowls in Melbourne
Bowls filled with everything from passionfruit to pudding and cacao to co-yo.
The Ten Best Breakfast Bowls in Melbourne
Bowls filled with everything from passionfruit to pudding and cacao to co-yo.
Summer may be over, but the sweltering weather is set to keep on rolling in. In any case, any time's a good time to pick up a spoon and dig into a hearty (and perhaps healthy) breakfast bowl. So swap the bacon and thick toast for a bright, light bowl of goodness. Perhaps it's filled with acai, or a Snickers smoothie or chia pudding — whatever your choice of pre-noon poison, these seasonal bowls are always a good, satisfying breakfast open. And they are really pretty. So here are Melbourne's most delicious (and best looking) breakfast bowls.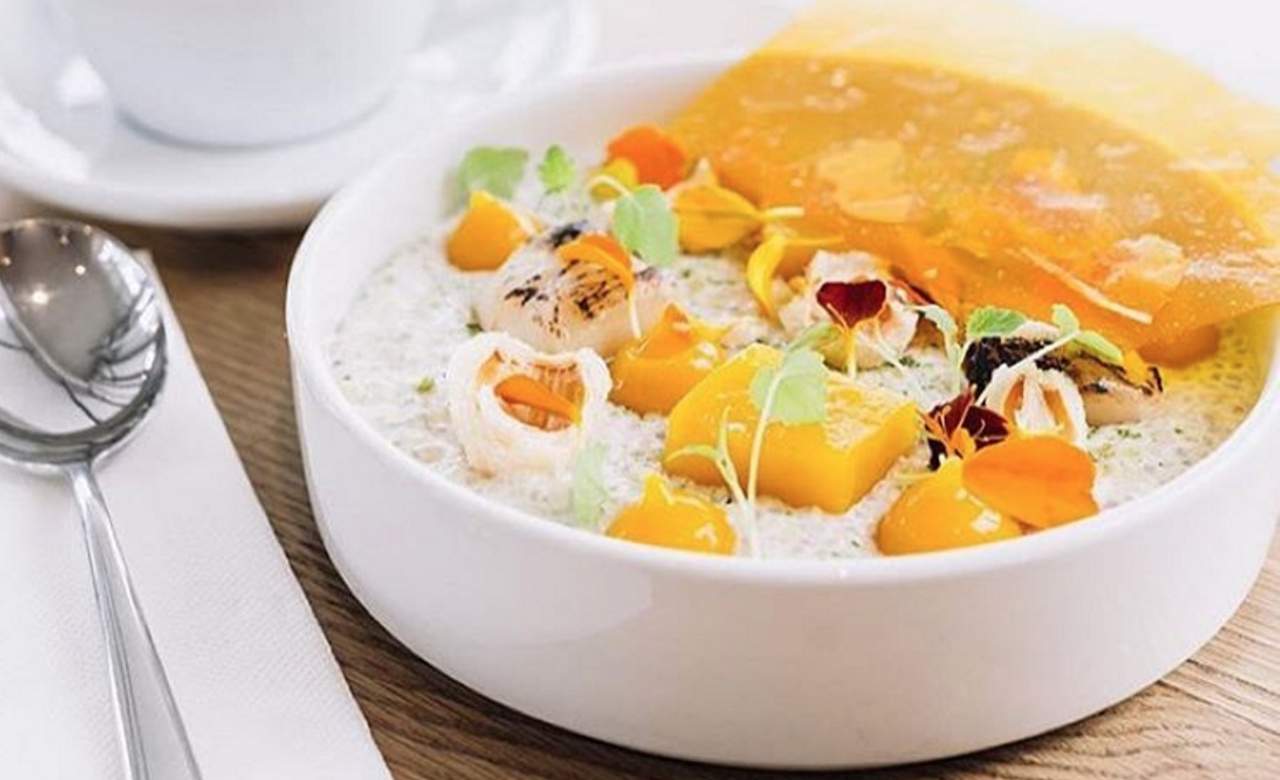 LYCHEE AND PASSIONFRUIT CHAI PUDDING AT MAMMOTH
Getting tired of smashed avo? One of the most hyped cafes to open in 2015 features a delightfully creative brunch menu with absolutely none of your traditional lazy morning brunches. Not suitable for patrons averse to change, Armadale's Mammoth dishes out a grilled lychee and passionfruit chia pudding with macadamia, hemp seed crumble and blood orange ($14).
Gluten free, dairy free and splendidly guilt free, Monk Bodhi Dharma's acai bowl is topped with banana, berries, coconut yoghurt and their Dresden granola. The lack of element don't make Monk Bodhi Dharma's acai bowl any less delicious. And it's just as well — foodies with sensitive tummies are known to eat this breakfast more often than not.
Is it a mousse? Is it a custard? Nope — it's a pannacotta. The warm, homely ambience of Two Birds One Stone is created by stained glass tiling and more than a few low-hanging lights, making it the perfect place to enjoy a wonderfully wobbly brunch. Topped with edible flowers, fresh passionfruit, nutty granola and saffron-scented pineapple, this is stuff is delicious ($13). The pannacotta is made with passionfruit and yoghurt, making it the healthy alternative for bright 'n' early sweet tooths.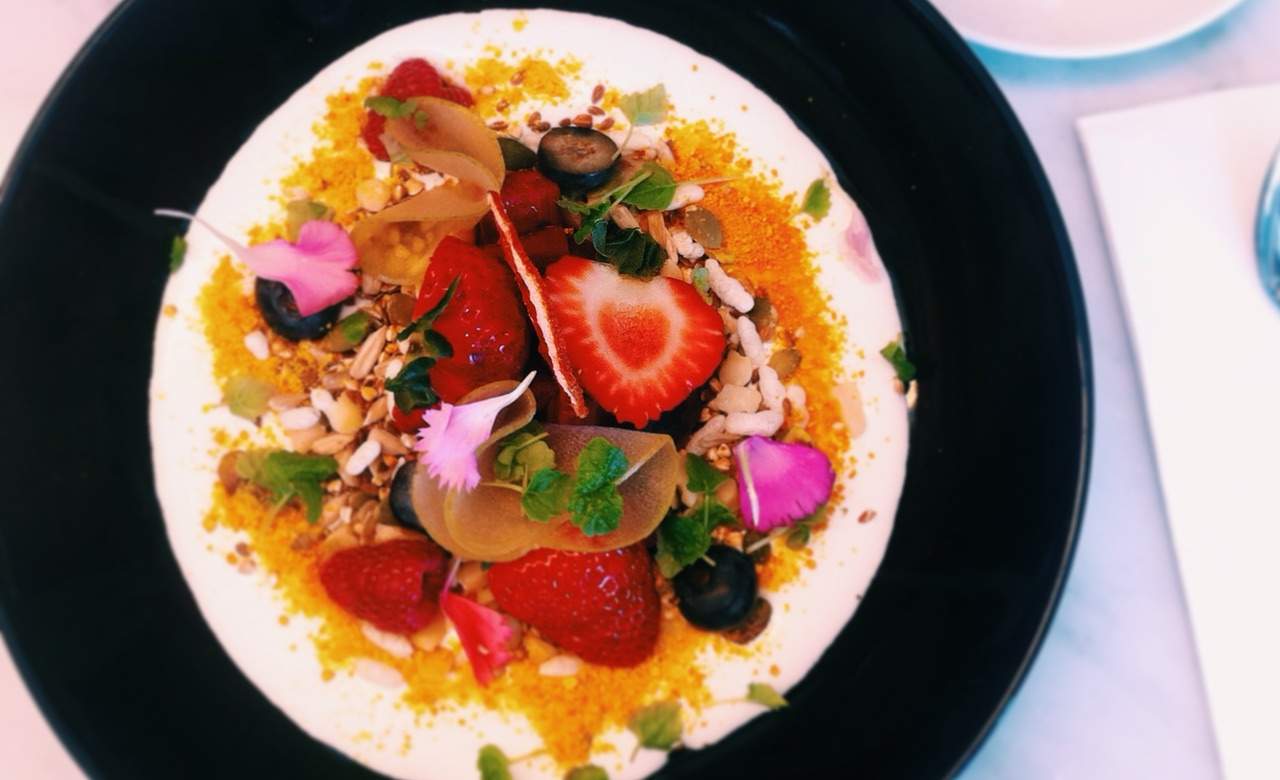 One of Melbourne's best looking cafes also boasts the most photogenic yoghurt ever. With a goodie bowl filled with house-made coconut yoghurt and topped with gluten-free grains, nuts, seeds, chunky fruit and those edible flower petals ($14), this bowl is crammed full of ingredients with absolutely no post-brunch guilt. None. Nada.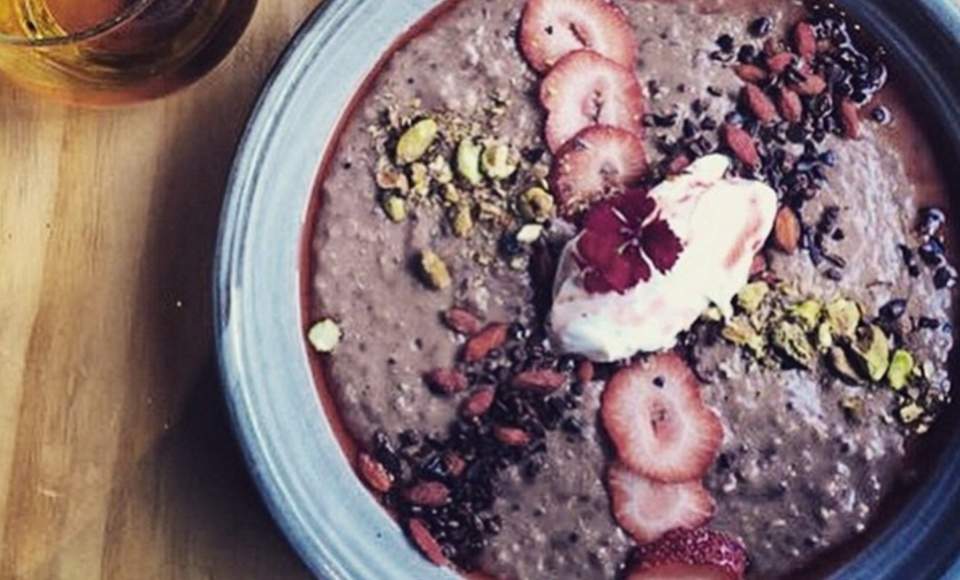 FIVE GRAIN CACAO PORRIDGE AT BARRY
It's a borderline dessert sneakily masquerading as breakfast, but we're certainly not complaining. Barry's five grain cacao porridge with coconut labne, strawberries, goji berries and pistachios ($15) is one sweet — and very healthy — way to start the day. Featuring exposed, industrial-styled ceilings and concrete floors, Barry's cacao porridge is as Instagram-worthy as the cafe's interior. We guarantee you won't regret your choice at Barry – after all, when have they ever led you wrong?
One of Melbourne's favourite cheeky cafes, Little Big Sugar Salt, throws down some of this city's best breakfast bowls. But don't be fooled — this is no ordinary bowl of nuts and grains. Boasting house-made, gluten free, lightly spiced granola paired with creamy coconut yoghurt, pomegranate and a generous serve of fresh fruit ($17), Little Big Sugar Salt's acai bowl is made for summer.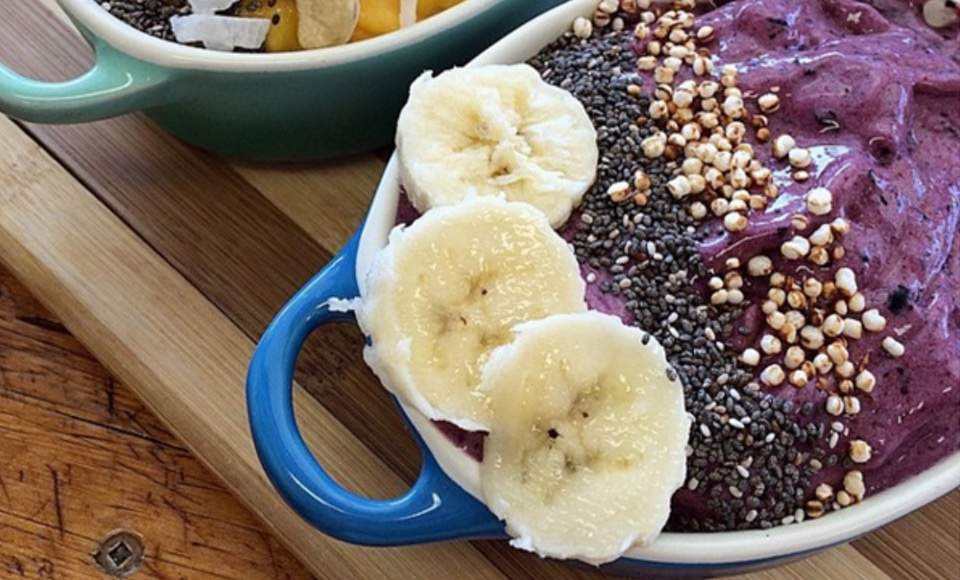 If house-made kombucha, rich nut milks and seasonal, organic produce is part of your non-negotiable weekly grocery shop, Malvern's Street Organics is the mother load. Shelves filled with pantry staples, fresh fruits and a range of organic, biodynamic products are available everyday. Nestled in an alley-like seating area, you can enjoy a well-earned paleo brekkie bowl, post-shopping spree. With frozen banana, blueberries, cashew and almond cream, coconut yoghurt, chia seeds and goji berries ($12), it's packed with enough goodness to keep you going all weekend.

SNICKERS SMOOTHIE BOWL AT TREI CAFE
Glen Waverley might not be Melbourne's biggest food hub, but Trei Cafe's opening on Blackburn Road has got has foodies running southeast. Boasting a clean eating menu options and playful pastel features, order yourself a Snickers smoothie bowl and prepare for the healthiest bowl of chocolate ever. Made with almond mylk, cacao, NuZest protein, peanut butter, banana, rice malt syrup and salted peanuts ($10.50), it's almost certainly the best (and nuttiest) start to the day.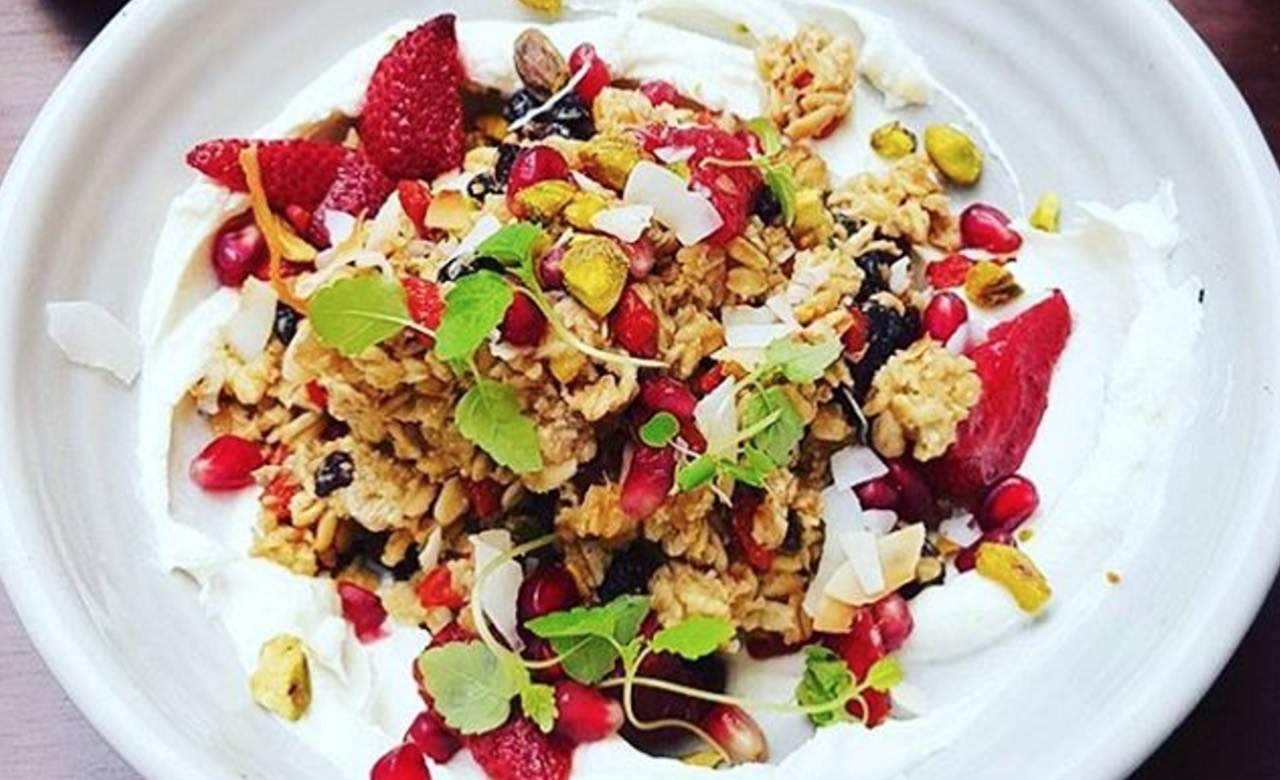 BIRCHER MUSELI WITH MACERATED STRAWBERRIES AT MR MISTER
From dilapidated brickwork to low-hanging vines, Mr Mister's interior was designed with the intent of blending the cafe's indoor and outdoor spaces. Among their menu of cold drinks, juices and nut milks, you'll find their velvet smooth Bircher with macerated strawberries, vanilla, pomegranate and toasted pistachios ($13). One of Windsor's best low-key brunch spots, Mr Mister is the ideal spot for a big of brekkie bowl action.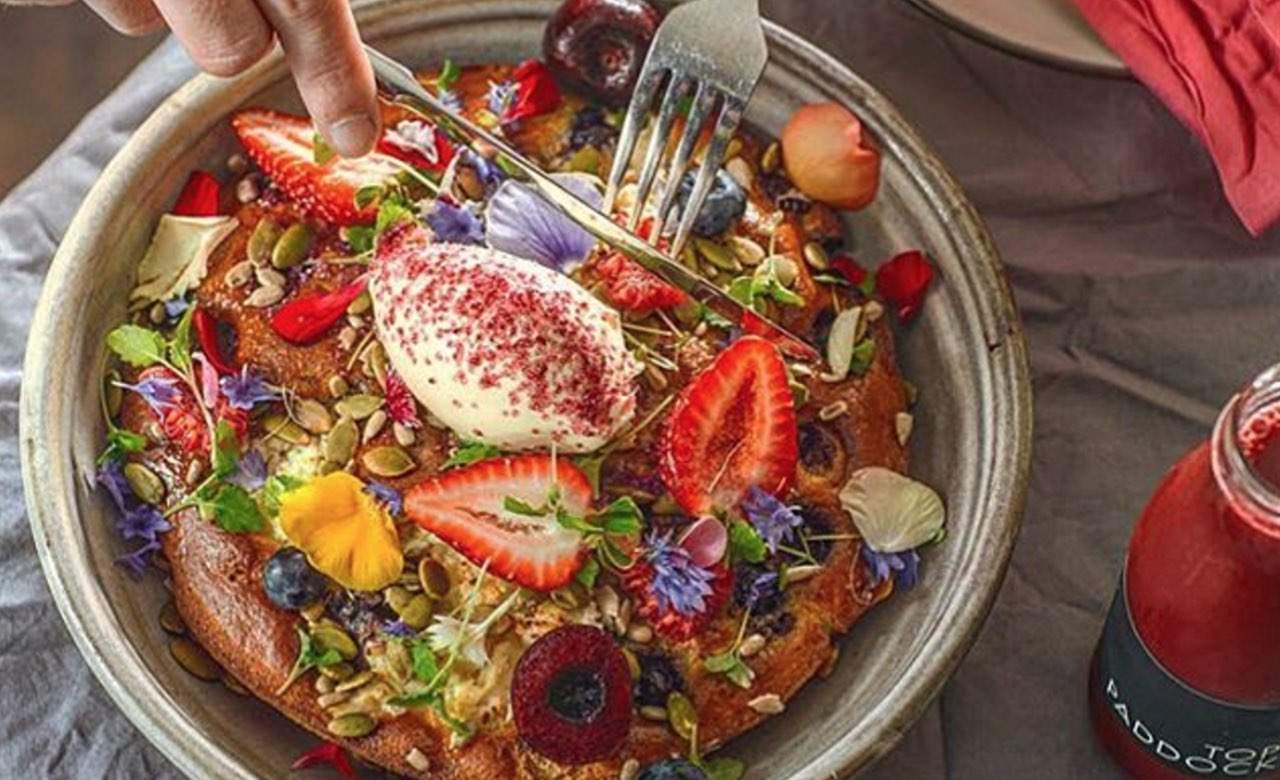 BLUEBERRY AND RICOTTA HOTCAKE AT TOP PADDOCK
One of Melbourne's favourite cafés serves up one of the best breakfast cakes in the city. Their giant blueberry and ricotta hotcake comes with fresh berries, organic maple, seeds and double cream ($19.50). They're fluffy, and the perfect excuse to succumb to sugar cravings this early in the day. And before you ask, yes, it's served in a bowl.

Top image: Dollar Photo Club.
Published on March 03, 2016 by Ellen Seah