FOOD & DRINK
The Ten Best Places to Get Your Cheese Fix in Melbourne
We love cheese. And because we know you do too, we've found the 10 best places to get your cheese fix in Melbourne.
Cheese is a wonderful thing. It can be decadent, it can be everyday, it can be simple, and it can be complex. It also goes perfectly with wine — our other favourite thing. Can you tell we really love cheese? Well, we all like cheese in some way or another, so we've found the 10 best places to get your cheese fix in our lovely city. Happy cheese dreams.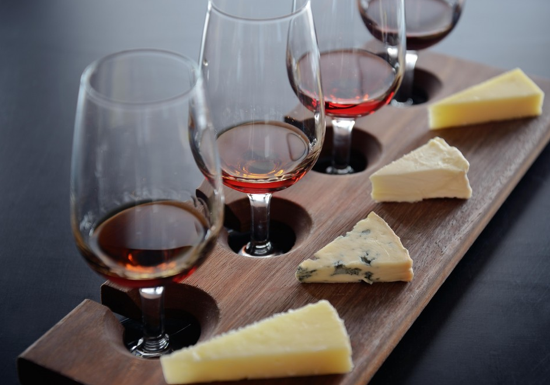 Milk The Cow
You know when it's 12am and you're craving cheese? We know it's not just us. Well, anyway, the team at Milk the Cow are there for you when you do. Milk the Cow in St Kilda is a licensed fromagerie. Yep, that means wine and cheese. They've got around 120 artisan cheeses on rotation for you to choose from. They also do flights of cheese matched to wine, beer, cider, sake, whiskey and dessert wine. They weren't kidding with the licensed part. They are of course on hand to teach you the ways of perfect combinations and take you through what you might like to try.
157 Fitzroy Street, St Kilda, (03) 9537 2225, milkthecow.com.au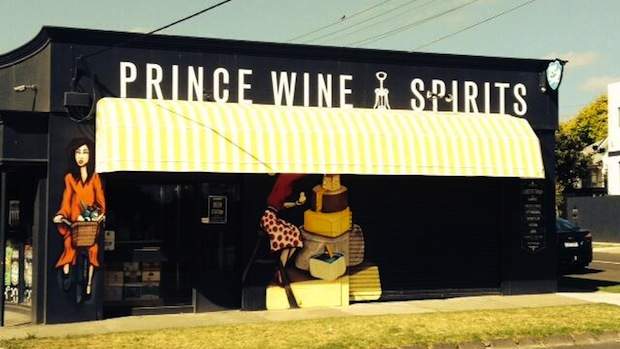 Harper & Blohm
Wine and cheese is a special paring, as we've already gushed about above. These guys know that all too well, placing themselves up close and personal with Essendon Prince Wine Store. Their resident cheese expert, Olivia Sutton, has collected a varied range of Australian and international cheeses. Think Bruny Island's raw milk cheeses, Holy Goat, Red Hill Blue, Fleur de Maquis, Epois, Prom Country white mould, and L'Artisan's washed-rind Mountain Man.
Tivoli Road Bakery is being served up. on the side We think that's just a lovely accompaniment to cheese. Don't you?
80 Primrose Street, Essendon, (03) 9370 6428, harperandblohm.com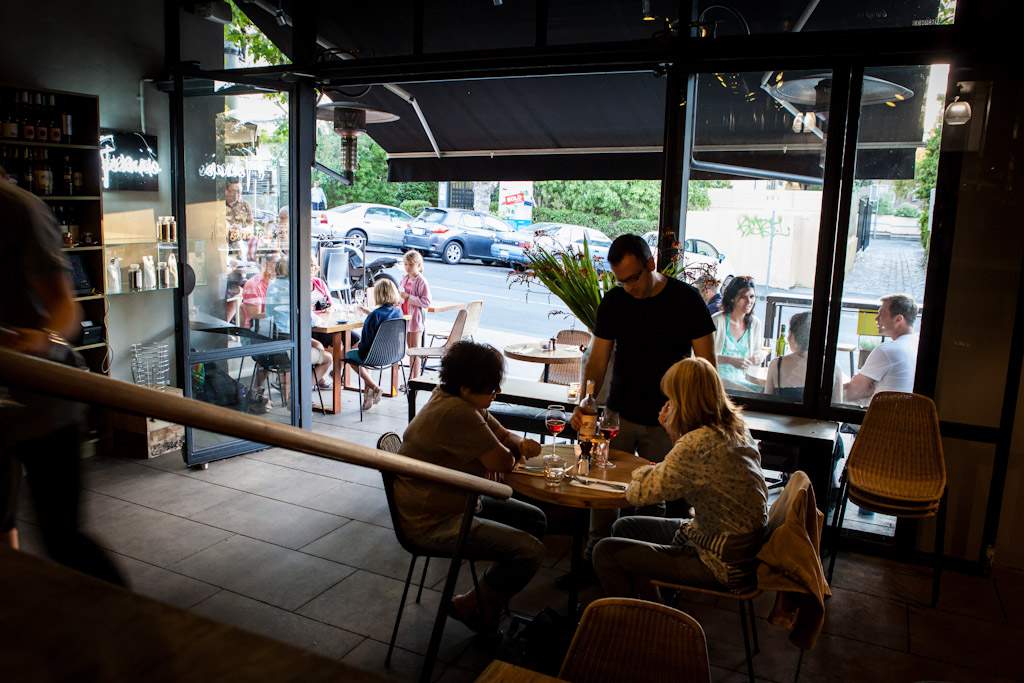 Il Fornaio
Another St Kilda haunt, Il Fornaio is primarily known for its cheese makers Sabrina and Katia Capodoccio, from Fossanova in Italy, who made the venue famous. During their time at Il Fornaio, they created a stunning cheese menu using biodynamic water buffalo milk from Milaa Milaa in Queensland, and cow's milk from Inglenook, Victoria. Guests can taste favourites, like the fior di latte, taleggio, buffalo mozzarella, stracchino, primo sale and scamorza, or try even less common varieties like caciottina ubriaca (wine-soaked caciottina) and ricotta con marmellata (ricotta with berry marmalade). The head chef has also created an all day menu that serves up something for any time of the day. This cheese haven opens at 7am and is open all day.
Il Fornaio, 2C Acland Street, St Kilda, (03) 9534 2922, ilfornaio.com.au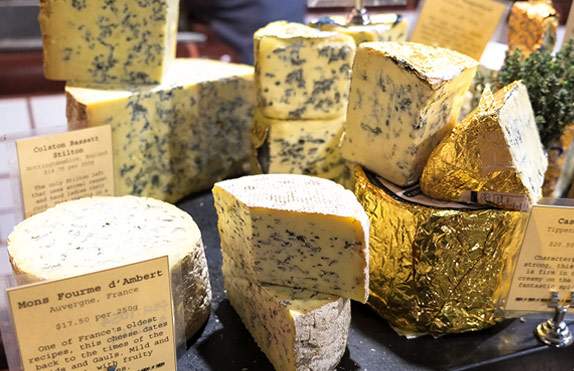 Spring Street Grocer
Spring Street Grocer is kind of a jack-of-all-trades. They are of course known for their cheese, but they are also known for their gelato, cold pressed juices, take away sandwiches and their foodstore. A one-stop shop for Italian inspired indulgences, you could say. They also have Australia's first underground cheese maturation cellars kept under close watch by Anthony Femia. They serve up a cheese inspired menu downstairs and cheese workshops and pairing events for those who want to learn more.
157 Spring Street, Melbourne, (03) 9639 0335, springstreetgrocer.com.au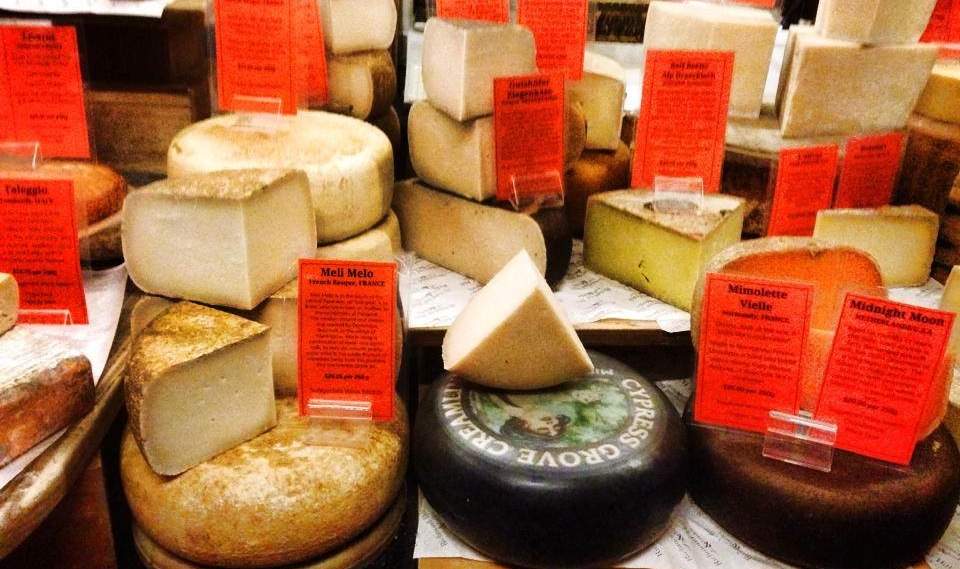 Richmond Hill Café & Larder
These cheese lovers have been kicking around for a while now. This cosy Richmond cafe also has a cheese room. Yes friends, a cheese room. Go in, taste your life away, and revel in the stinky goodness. You can also take away all you'll need for a perfect at-home cheese platter. Or, just stay in the cafe and have one there. It's a win win really.
48-50 Bridge Road, Richmond, (03) 9421 2808, rhcl.com.au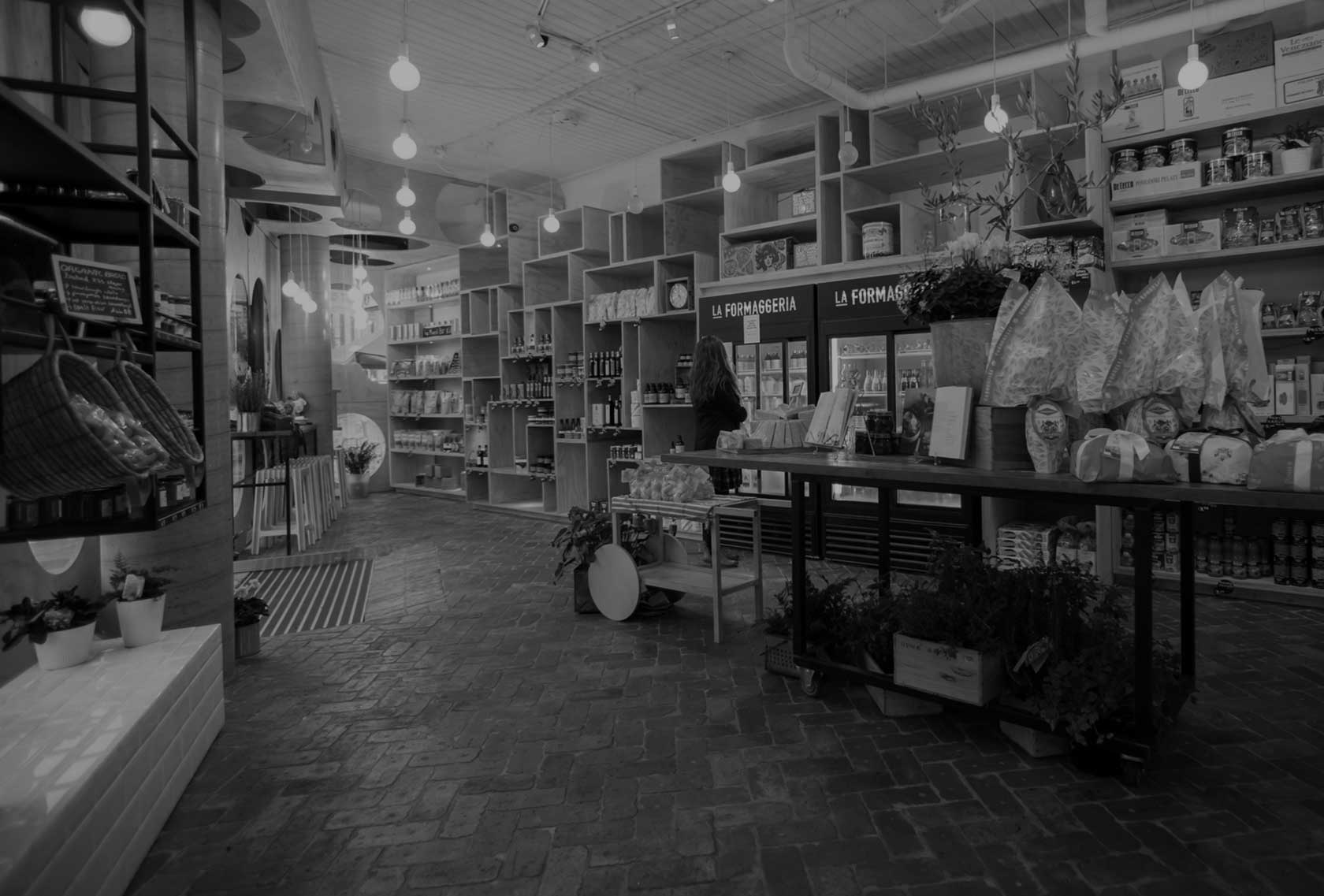 La Formaggeria
This one is a relatively new player in the Melbourne cheese scene. Again we see Sabrina and Katia Capodoccio, from Fossanova in Italy, who now have their own micro lab where they will be doing their thing with over 100 types of cheeses. The menu here flips from Italian indulgence to Melbourne clean-eating in a moment. Think just-baked panino with sliced-to-order San Daniele prosciutto and fresh buffalo mozzarella next to baked quinoa with cashew and kale pesto. Oh, and you can grab a cold pressed juice with that. Two great things. We approve. You can buy fresh mozzarella to take home, or leave with activated buckinis, raw vanilla protein isolate, organic heirloom veggies, free-range eggs and even certified organic skincare.
72 Acland Street, St Kilda, (03) 12 345 671, laformaggeria.com.au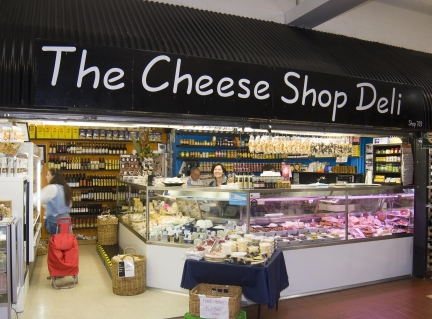 The Cheese Shop Deli
Prahran Market is a place of greatness with the likes of health food shops, Sweet Greek serving up to die for Greek food, and The Cheese Shop Deli, who know a thing or two about cheese.  This family has had the stall for 122 years and they have around 150 cheeses, including raw milk cheese. They also sell olives, smallgoods, and other things that will make you happy. We promise.
Shop 703, Prahran Market, 163 Commercial Road, South Yarra, (03) 9826 8088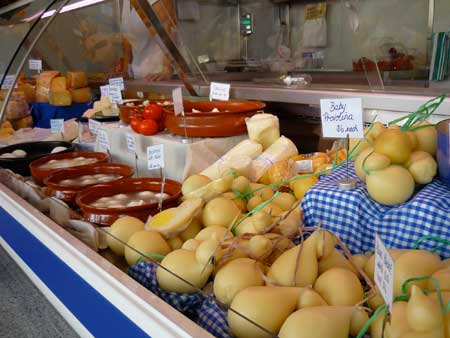 La Latteria
This piece would seem incomplete without a mention of Melbourne's little Italy: Lygon Street. Enter La Latteria. People cross town for this stuff. Think fiore di burrata, buffalo mozzarella, ricotta, and diavoletti (a.k.a stuffed cheese goodness). This place gives artisan its true meaning, with the fresh cheeses hand-stretched and shaped here daily. They also help your other dairy cravings with milk, yoghurt, and cream.
104 Elgin Street, Carlton, (03) 9347 9009, lalatteria.com.au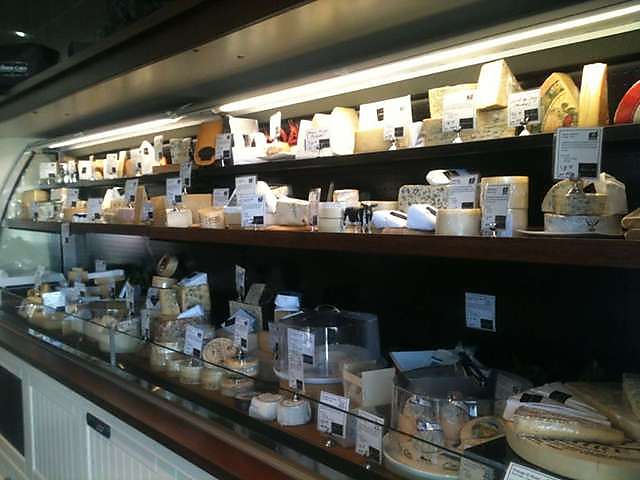 The Cheese Cave
Toorak residents, don't fear — we've got you covered as well. The Cheese Cave serves up farmhouse and artisan cheeses from around the country. They also bring in some of the best raw milk cheeses, as well as European and American cheeses when they become available here. Their on-site cafe is a sweet little spot to enjoy a cheese platter and a glass of wine. Don't mind if we do.
429 Toorak Road, Toorak, (03) 9826 1105, thecheesecave.com.au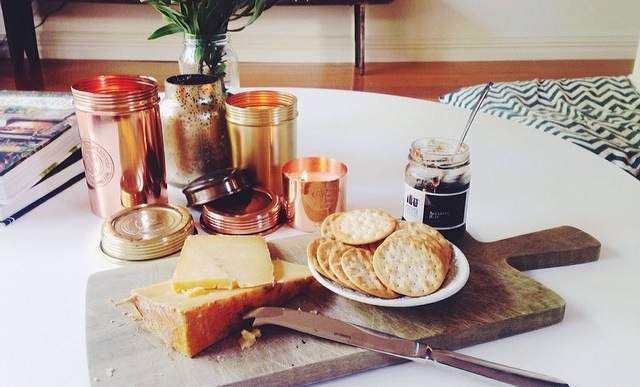 Farmgate Cheese
Okay okay, so this is an online mention. But for those who like to eat their cheese without having to worry about putting on pants, Farmgate Cheese is for you. You can even get $200 worth of the stuff delivered. Including cloth matured cheddar.
Gippsland brie, Fourme d'Ambert, Meredith chevre (goat's cheese), Ossau-Iraty, crispbread, truffle oil, dried sour cherries, wild figs, pinot noir jelly, and a stainless steel cheese knife. Case = closed.
Farmgae Cheese online store, 1300 267 673, farmgatecheese.com.au
View all Melbourne Restaurants.
Published on June 11, 2014 by Amy Collins