FOOD & DRINK
What Does An Eat Art Truck Chef Cook at Home?
Founding chef Brenton Balicki whipped us up a home-cooked, three-course dinner party.
What Does An Eat Art Truck Chef Cook at Home?
Founding chef Brenton Balicki whipped us up a home-cooked, three-course dinner party.
---
in partnership with

There's something about food trucks that will never go out of style. It's quality food, but instead of being artfully plated up on ceramics, the chefs lean down and hand you your meal in a paper tray. Sydney-based Eat Art Truck was one of the first to really take off, with its American barbecue street food infused with fine dining and bright, colourful trucks that feature the work of local artists.
Specialities on the menu are the eight-hour smoked pulled pork bun, the slow-roasted beef brisket bun and the crispy fried chicken bun. There are nachos, salads, fancier dishes like the kingfish entrée, and desserts like flourless chocolate cake. Once a month an artist will paint a piece on the side of the truck, and at the end of the month the piece is auctioned off for charity — so folks get a serving of culture along with their fries.
To celebrate the launch of the KitchenAid Mini in Australia, we created a Mini Dinners video series, asking two of our favourite Australian chefs to throw a dinner party. Brenton Balicki, one of Eat Art Truck's founding chefs, cooked us up a feast. He has a fine dining background, having spent years working at the iconic Japanese restaurant Tetsuya before moving on to Quay.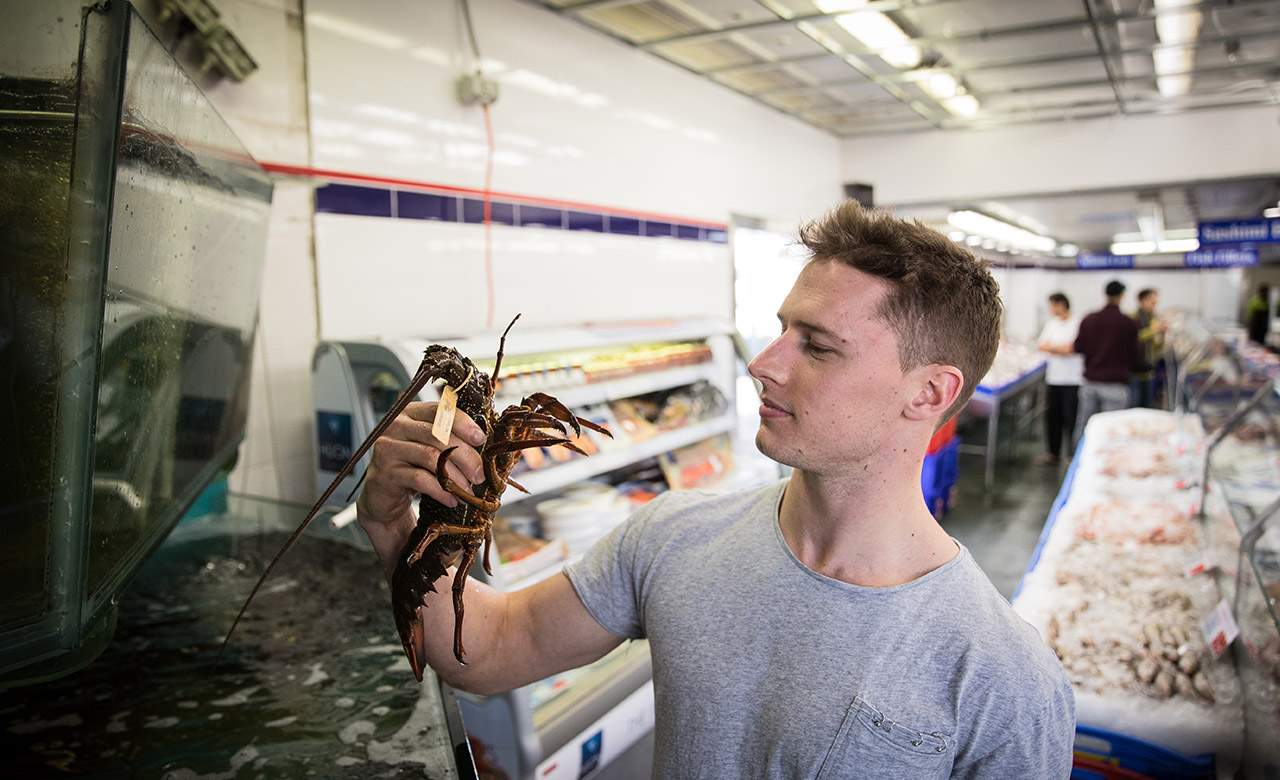 When Eat Art Truck owner Mo Moubayed came to Brenton with the idea for the truck, it sounded like a challenge, so he got on board. He likes the relaxed nature of the truck in contrast to the precision of fine dining.
"Fine dining is something you have to put in your calendar," he says. "But at the truck you can get the same quality food and we can share that fine dining experience without needing the fine dining environment."
Brenton's professional background instilled in him the importance of good produce, so when he cooks at home he regularly takes trips down to the Sydney Fish Markets, where Australia is lucky enough to have some of the best produce in the world. "It's difficult to come up with the right outcome without the correct equipment — that includes the right produce."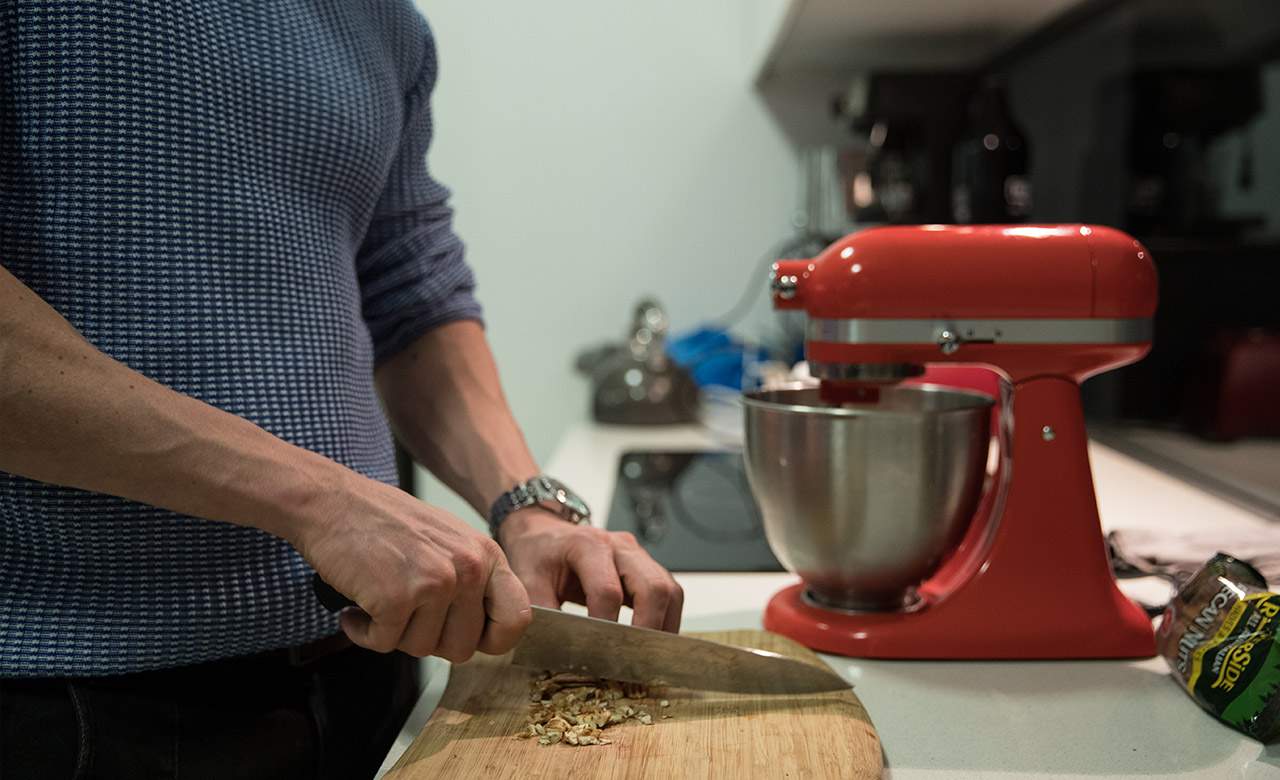 For his dinner party, Brenton rode down to the Sydney Fish Markets and picked up some kingfish, fresh vegetables and beef from the nearby Vic's Meat Market. It's a one-stop shop. Playing to his strengths, Brenton decided to cook up some of his specialities. All three of these dishes have appeared in some form on the Eat Art Truck menu. For entrée, beetroot-cured hiramasa kingfish, served on a plate that was given to him by Tetsuya Wakuda for his 19th birthday. It's his favourite thing to cook with. "The name really says it all — it's the best fish you can get. It's farmed in South Australia on a strict diet and grown in cold water, which is what gives it a high fat content."
For the main course, a classic Eat Art Truck burger. "Everyone claims their burger recipe is the best. That's because when you make it yourself you can decide exactly what goes in there, you have more control over the flavour that you like."
For dessert, he kept it simple with a flourless, sugarless chocolate cake made with almond meal. It's an easy dessert that anyone can whip up. Take a few minutes and watch Brenton plate up his Eat Art Truck food — and get inspired, his recipes are coming soon.
Watch our Mini Dinner with Liam O'Driscoll, head chef at Sydney's Big Poppa's. He cooked up three courses of the rustic Italian food his Oxford Street restaurant is famous for. 
Images: Samantha Hawker.
Published on November 16, 2016 by Kelly Pigram