FOOD & DRINK
Four Super-Easy Rum Cocktail Recipes That'll Transport You to the Tropics This Summer
Flex your bartending skills at your next summer party — from cruisy backyard dos to at-home mini festivals.
in partnership with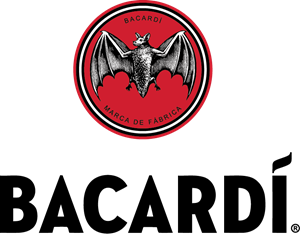 If sunning yourself on a beach, surrounded by palm trees and crystal blue waters, sounds like total bliss, we'd say you're not alone. Most of us have a pang of wanderlust from time-to-time and, after a pretty stressful year, kicking back in a bikini or boardies with a cocktail in hand sounds like paradise. Sure, you can't yet jet off to the sandy white shores of Puerto Rico, the turquoise seas of the Maldives or the buzzing streets of Havana, but you can still get plenty of vacay vibes in Australia.
We've teamed up with our friends at go-to rum label Bacardi to bring you four cruisy cocktails that you can whip up fuss-free over summer. We bet these tasty tipples will transport you to a tropical island in no time. So, don your favourite holiday outfit, whack on some bossa nova tunes and get ready makes some next-level drinks.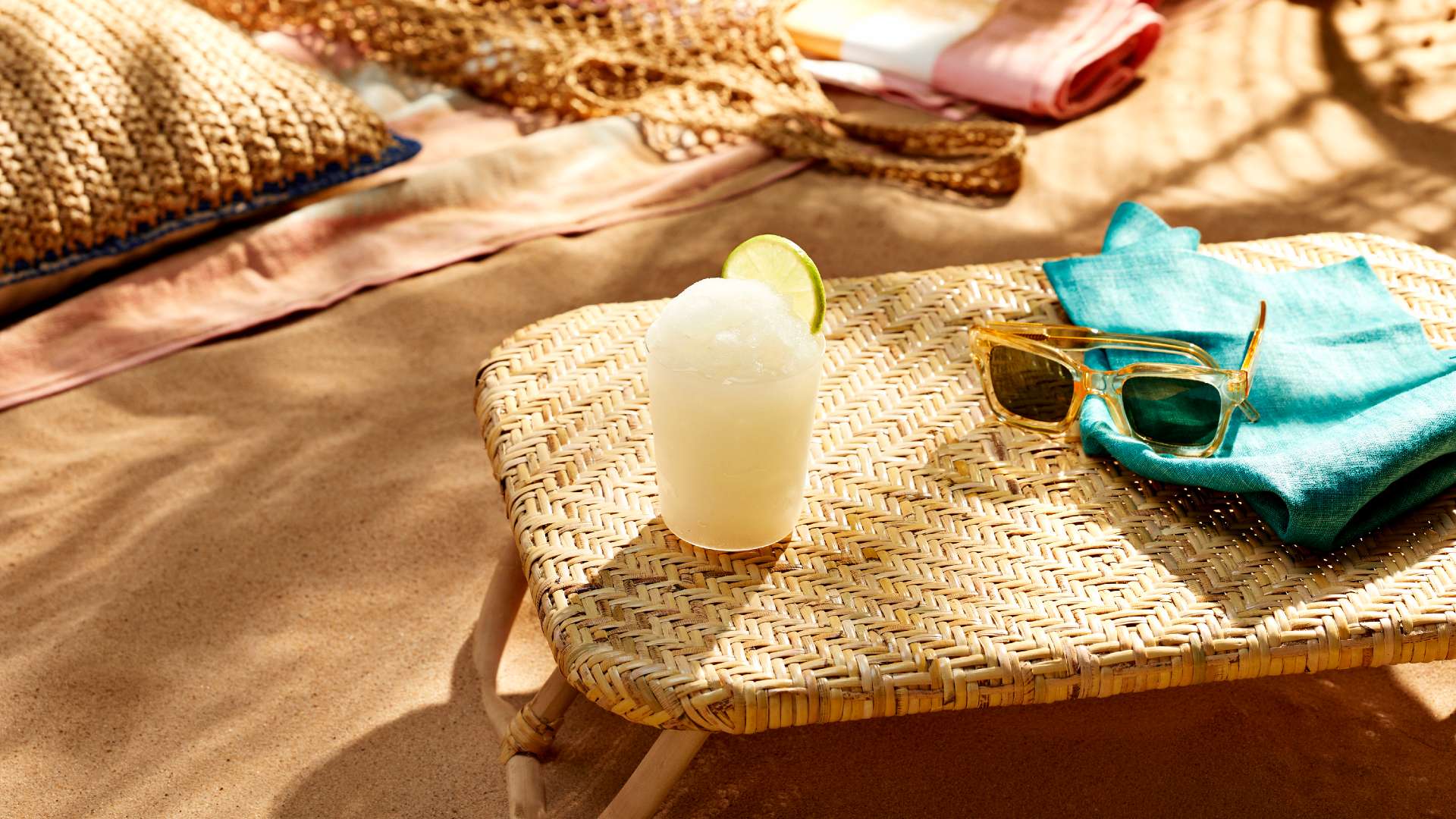 THE COOL ONE: FROZEN DAIQUIRI
Serves one
Aussie summers are hot, so you'll want an ice-cold beverage on those days where the cicadas thrum and the air is thick and sticky. Enter the frozen daiquiri, a cool riff on the classic daiquiri. Basically, it's summer in a glass. To make it, you'll need a blender, so you can make multiple serves at once, meaning it's the perfect party drink. Just be sure to stick to the ratios to ensure you're serving up a sweet-but-equally-tangy concoction.
Ingredients
60ml Bacardi Carta Blanca
30ml sugar syrup
30ml fresh lime juice
1 lime wedge (optional)
3/4 cup ice
Method
Combine all ingredients and ice in blender and blitz until a slushie consistency is achieved. Serve in a highball glass, or, if you're feeling fancy, a martini glass. Garnish with lime wedge and serve.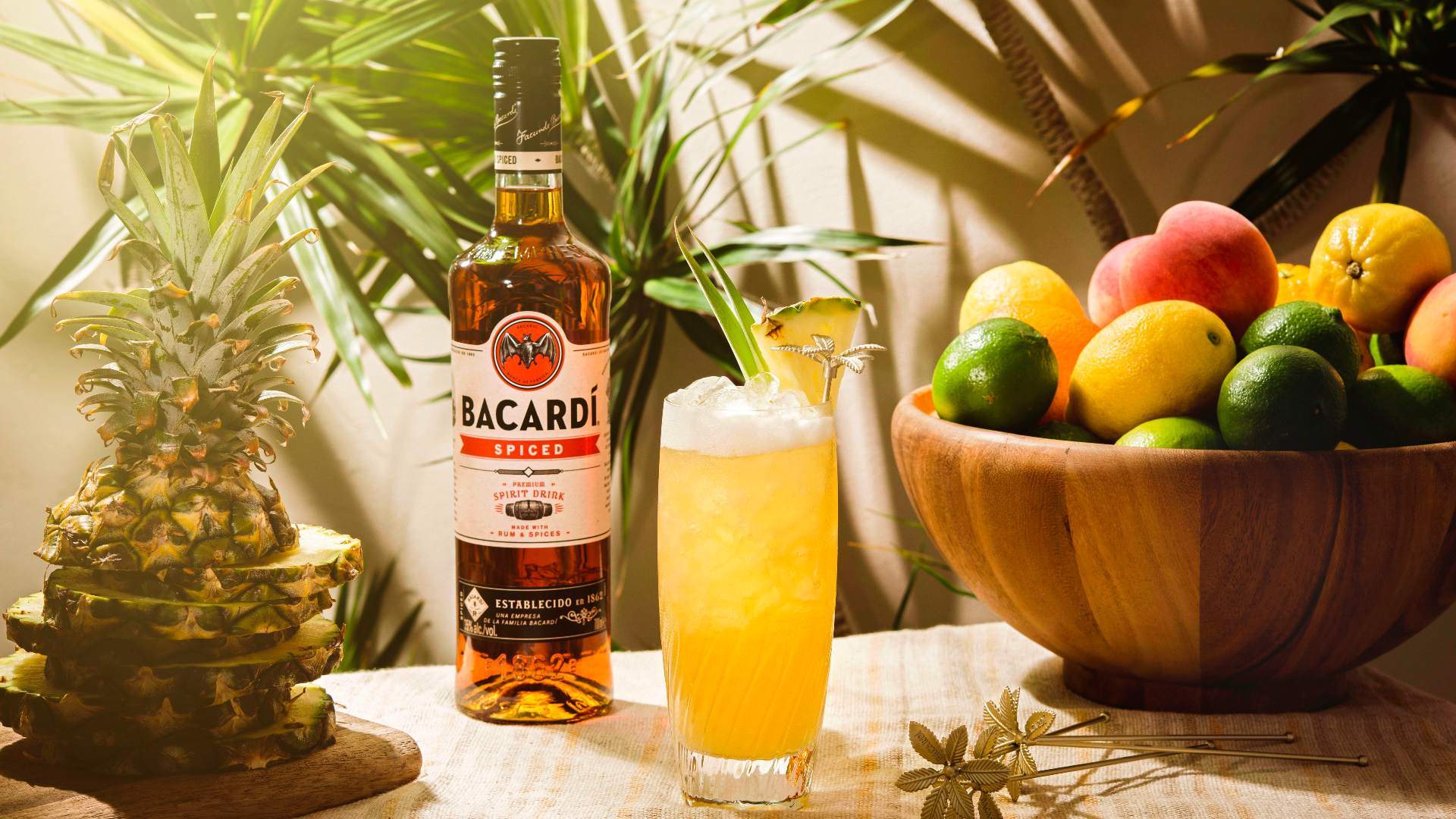 THE PARTY STARTER: SPICED PIÑA COLADA
Serves one
If you like this fun drink and getting caught in the rain on a sweltering summer evening, then you should be making yourself one stat. Originating from Puerto Rico, the piña colada is typically made with white rum, coconut cream and pineapple juice aplenty. But this version, using Bacardi Spiced to hints of vanilla and cinnamon, is sure to get any party going. It has a surprisingly smooth finish, too, and the coconut water instead of cream or milk keeps things fresh.
Ingredients
60ml Bacardi Spiced
30ml fresh pineapple juice
30ml coconut water
2 teaspoons castor sugar
3–4 cubes of fresh pineapple
1 pineapple slice (optional)
1 tropical leaf (optional)
Ice
Method
Place pineapple cubes and castor sugar in cocktail shaker and slightly crush using a muddler or spoon. Add pineapple juice and coconut water to mixture and stir to dissolve the sugar, then add Bacardi Spiced. Half fill cocktail shaker with ice and shake until chilled (about 30 seconds). Strain into a highball glass and add ice cubes. Top with crushed ice and garnish with pineapple slice and leaf to serve.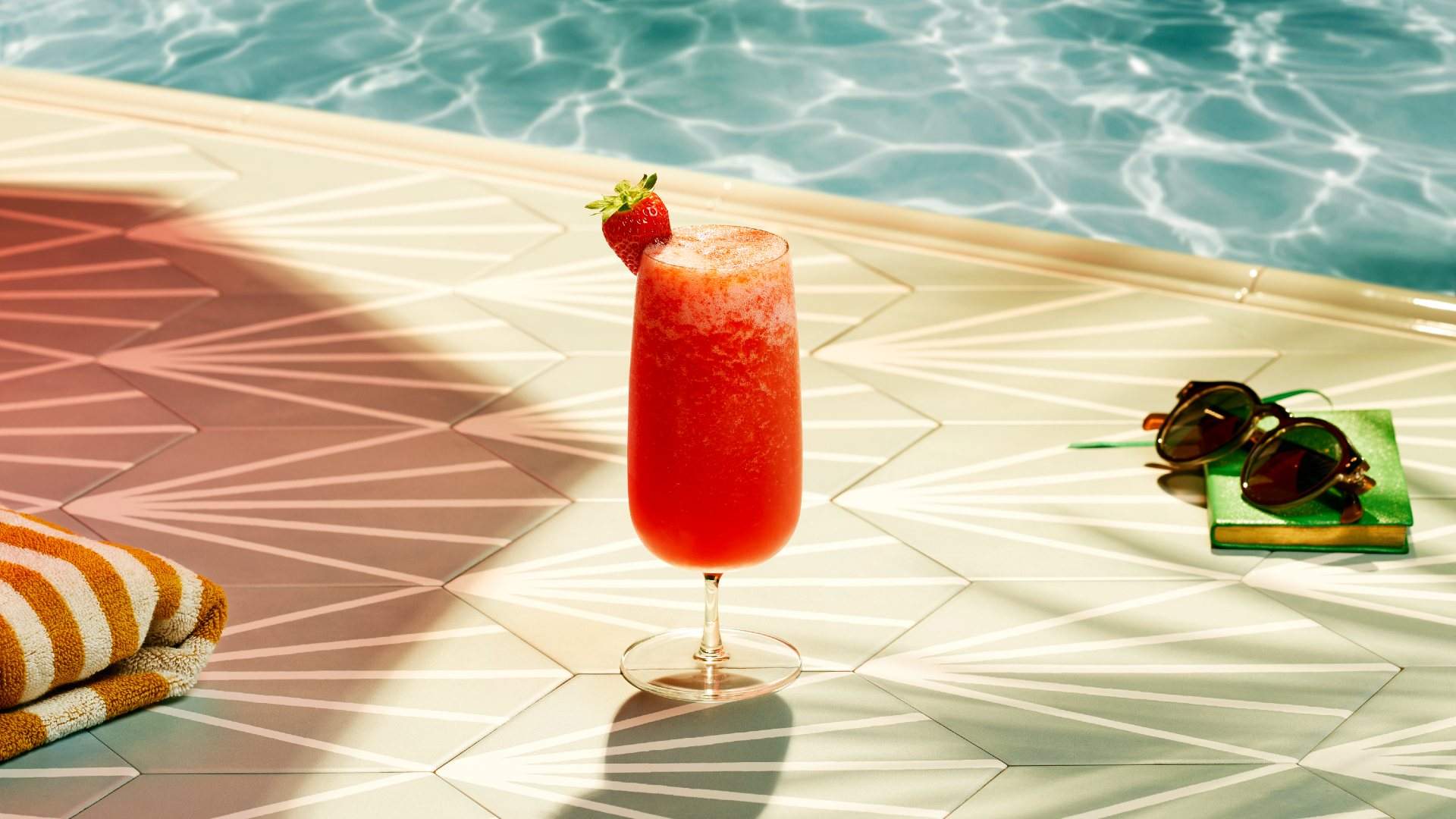 THE COOL ONE'S FUN COUSIN: FROZEN STRAWBERRY DAIQUIRI
Serves one
This frosty, fruity take on the daiquiri is pretty much an adult slushie. Again, to make this frozen delight you'll be using a blender, meaning you can easily make it in batches. Not only is it delicious, but its vibrant colour makes it an ideal go-to throughout the holiday season. Best of all, it is easy as a Sunday morning to whip up.
Ingredients
45ml Bacardi Carta Blanca
20ml sugar syrup
30ml fresh lime juice
3–4 strawberries
1 partially sliced strawberry (optional)
1 cup ice
Method
Combine all ingredients and crushed ice in blender and blitz until a slushie consistency is achieved. Serve in a highball glass or any glass, really. Garnish with sliced strawberry and serve.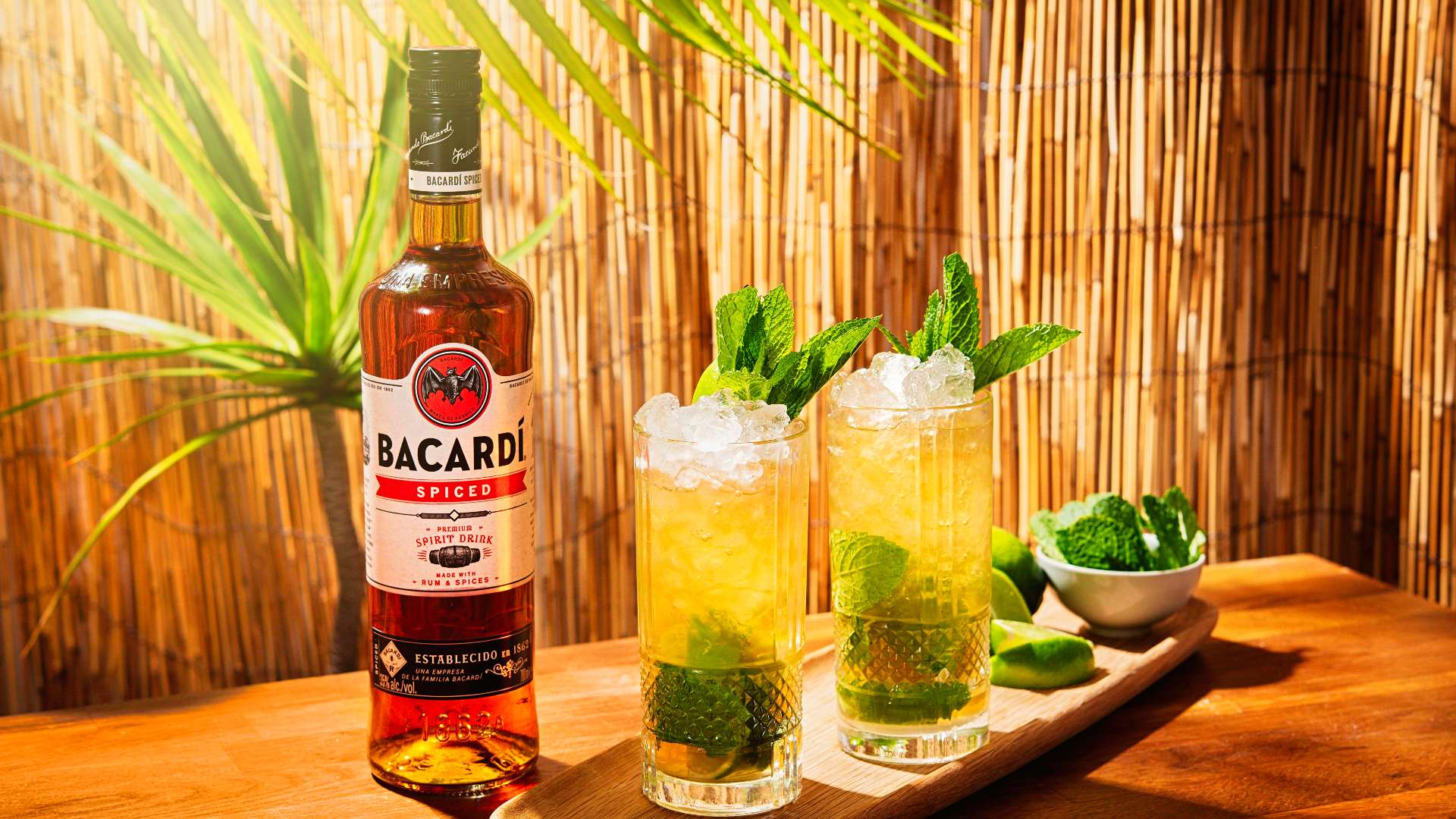 THE CLASSIC: MOJITO
Serves one
If there's one drink that has you dreaming of salsa dancing in Cuba upon first sip it's the mojito. It's got all the ingredients for a refreshing summer drink without being utterly dull. There's zesty citrus, the freshness of mint, a slight sweetness and some fizz to keep things light and bubbly. Of course, there's also the rum. If you want to keep things old-school opt for Bacardi Carta Blanca, or you can spice things up a bit by using Bacardi Spiced. Either way, it's an A-class cocktail.
Ingredients
60ml Bacardi Carta Blanca or Bacardi Spiced
4 lime wedges
2 teaspoons castor sugar
6–8 mint leaves
15–30ml soda water
1 mint sprig (optional)
Method
Squeeze lime into a highball glass, add sugar and stir until dissolved. Add mint leaves and muddle. Half fill glass with crushed ice, pour Bacardi Carta Blanca, or Bacardi Spiced if you're making a spiced mojito, then stir to combine. Top up with more crushed ice, add a dash of soda (to taste) and garnish with mint sprig.

Do what moves you this summer with these super-easy tropical cocktails from Bacardi. Once you've mastered the art of rum cocktails, check out Bacardi's competition, where you and 20 mates could win the chance to attend Australia's smallest music festival.
Top image: Mushroom Creative House
Published on December 07, 2020 by Cordelia Williamson