FOOD & DRINK
How to Become a Gin Genius, According to an Expert
Follow this boozy lesson on botanical notes, copper stills and juniper-heavy gin with the master distiller of Archie Rose.
in partnership with

Welcome to the graduating class of refined gin drinkers. You might have been on this juniper-shrouded path for some time, or you may still confuse aquavit with a London dry. But no matter the maturity of your palate or knowledge of the botanical wonder that is gin, you're bound to pick up some useful notes to casually weave into conversation at your next gin tasting excursion.
That's because we've brought in an expert guest lecturer: the master distiller at Archie Rose, Dave Withers. We sat down with him to discuss the latest 'ginnovations', including the new limited-edition Archie Rose Bone Dry Gin. So, pour yourself something floral and zesty and start soaking up some gin knowledge.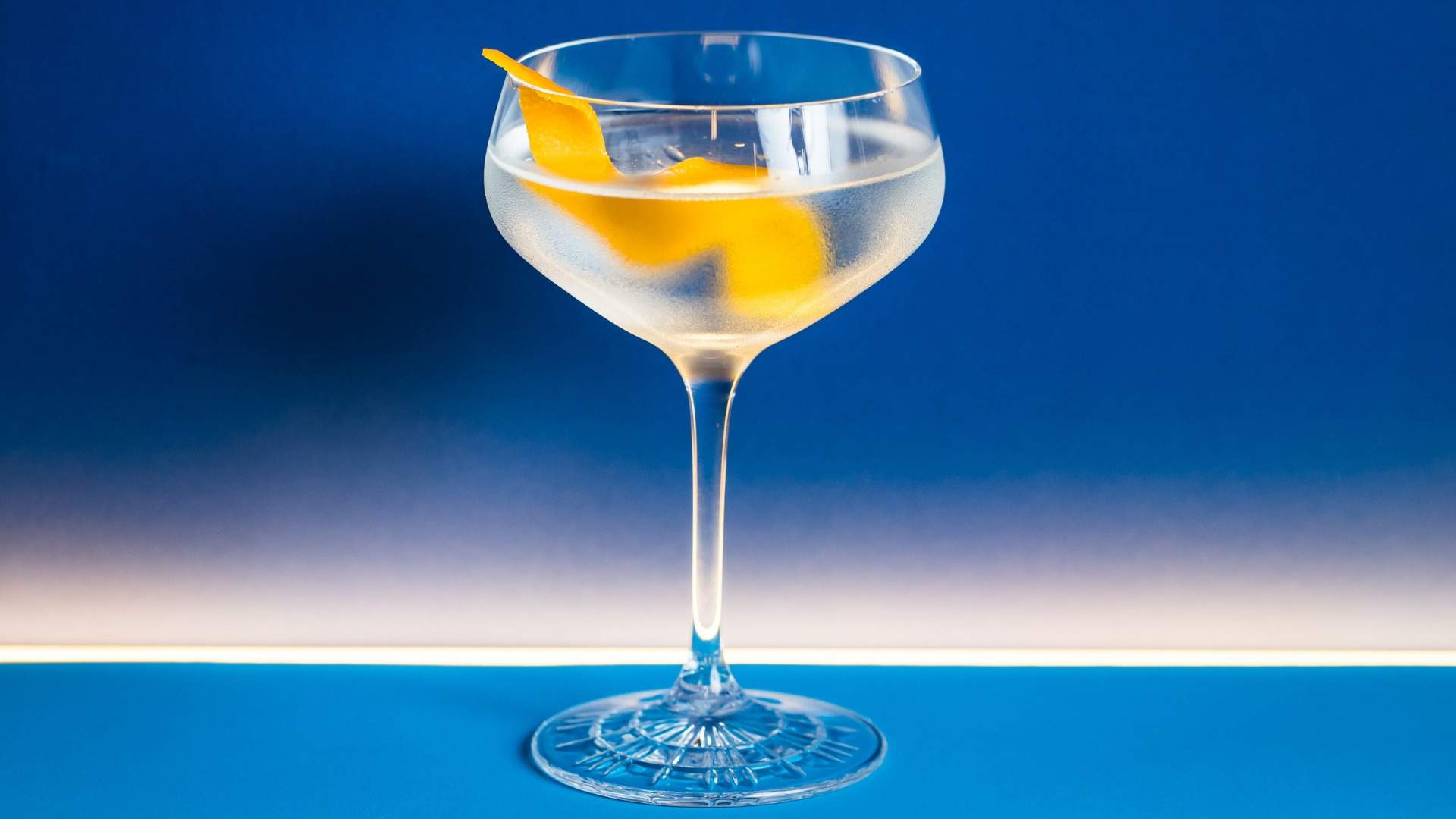 PINE TALKIN': HOW YOU CAN TELL IF YOU'RE REALLY SIPPING A 'GOOD' GIN
When it comes to deciding what to drink, do you seek out hefty price tags or let provenance guide your review? Does vintage or distilling technique give an advantage? While these factors might all affect what's in the bottle, Withers says it has to start with juniper berries. "A good gin should have the flavour of pine which is the juniper doing the talking," he says.
If you're not starting with a base of these peppery orbs in the distilling process, then what's being produced is actually a flavoured vodka, not gin. But that doesn't mean you should neglect balancing other ingredients — and you should be able to spot these, too.
"The flavours of gin should be clearly discernible and not muddled," Withers says. "For example, if a gin has a good amount of citrus and earthy rooty characteristics, then it will come across confused as one flavour tries to cancel the other out."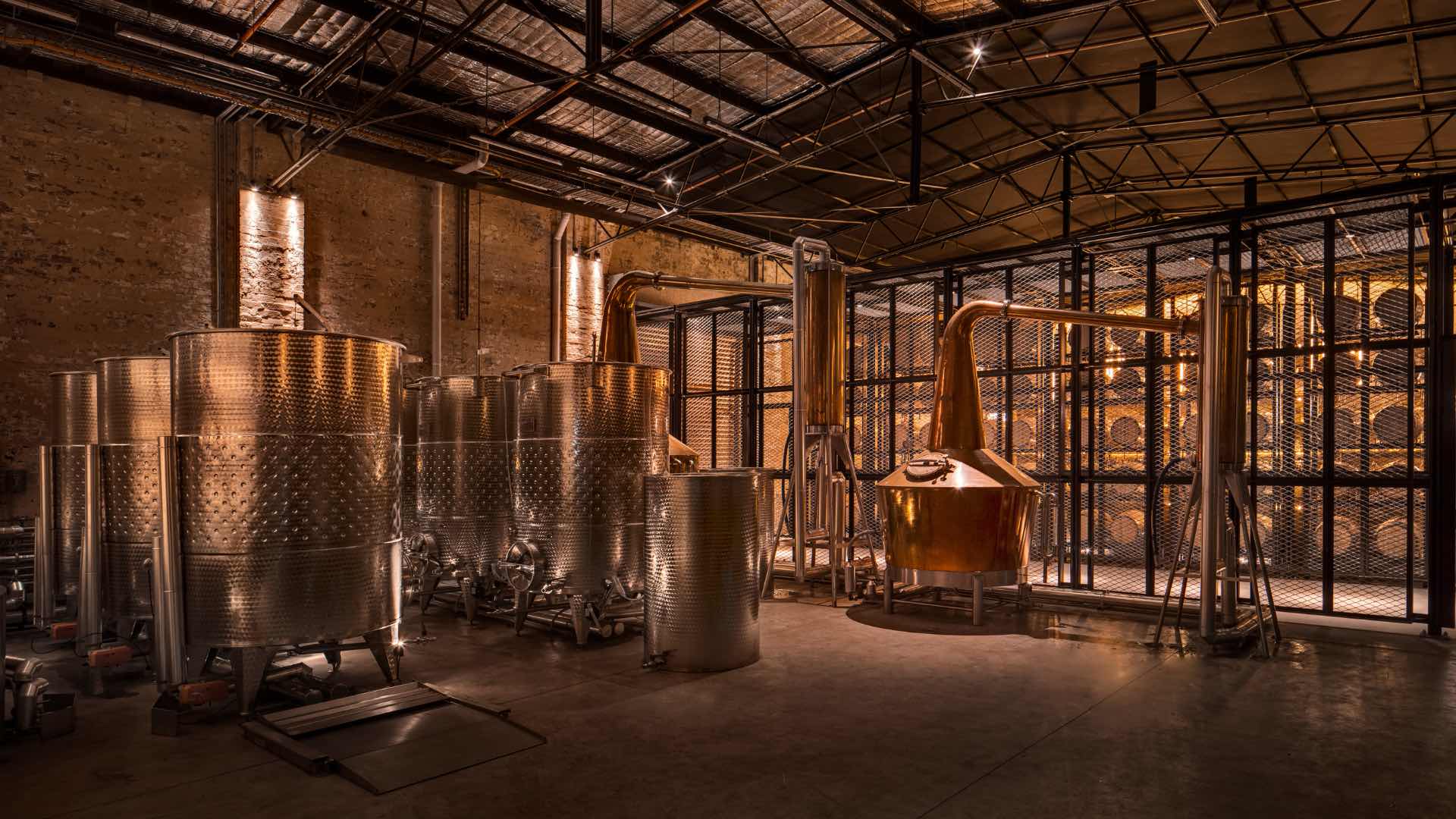 WANT TO KNOW HOW GIN IS MADE? LET'S TAKE A MINI DISTILLERY TOUR
If you've ever visited a gin distillery, you'll likely remember the mad scientist-like copper stills used to heat and cool ingredients. This equipment is used to redistill a neutral alcohol, usually from a grain base (similar to vodka production). Then, that product is re-distilled with botanicals to provide flavour, before being simmered down with water to bring it to a fit-for-human-consumption alcohol level.
"Juniper is a very versatile ingredient that can highlight some really lovely flavours," Withers says. "That was the concept behind our Bone Dry Gin. We distilled our hand-foraged juniper from North Macedonia in a number of different ways, which allowed us to highlight citrus, woody, peppery and floral aromas."
This limited-edition gin is the first to be released from Archie Rose's new Banksmeadow Distillery. Here, tailor-made vacuum stills enable more precise extraction of botanicals through hot and cold distillation, resulting in a layering of citrus and herbaceous notes that are rounded with that classic pine-dry finish.

BONING UP ON DIFFERENT GIN VARIETIES
If you're a seasoned drinker, you'll likely be able to differentiate between chardonnay and sauvignon blanc (having the name on the label does help), but it can be a little more complicated with gin. While there are numerous gin varieties on the market, they can be broadly categorised as 'contemporary' or 'traditional', with dry gins leading the latter. Withers says juniper invariably takes charge in traditional variations, and rides in the backseat for contemporary concoctions.
"In our Bone Dry Gin we wanted to take the traditional format but add a twist. The juniper is a massive presence but we accented that with native Australian finger limes and a uniquely Australian ingredient called lemon-scented gum, which is literally a lemon-flavoured eucalyptus."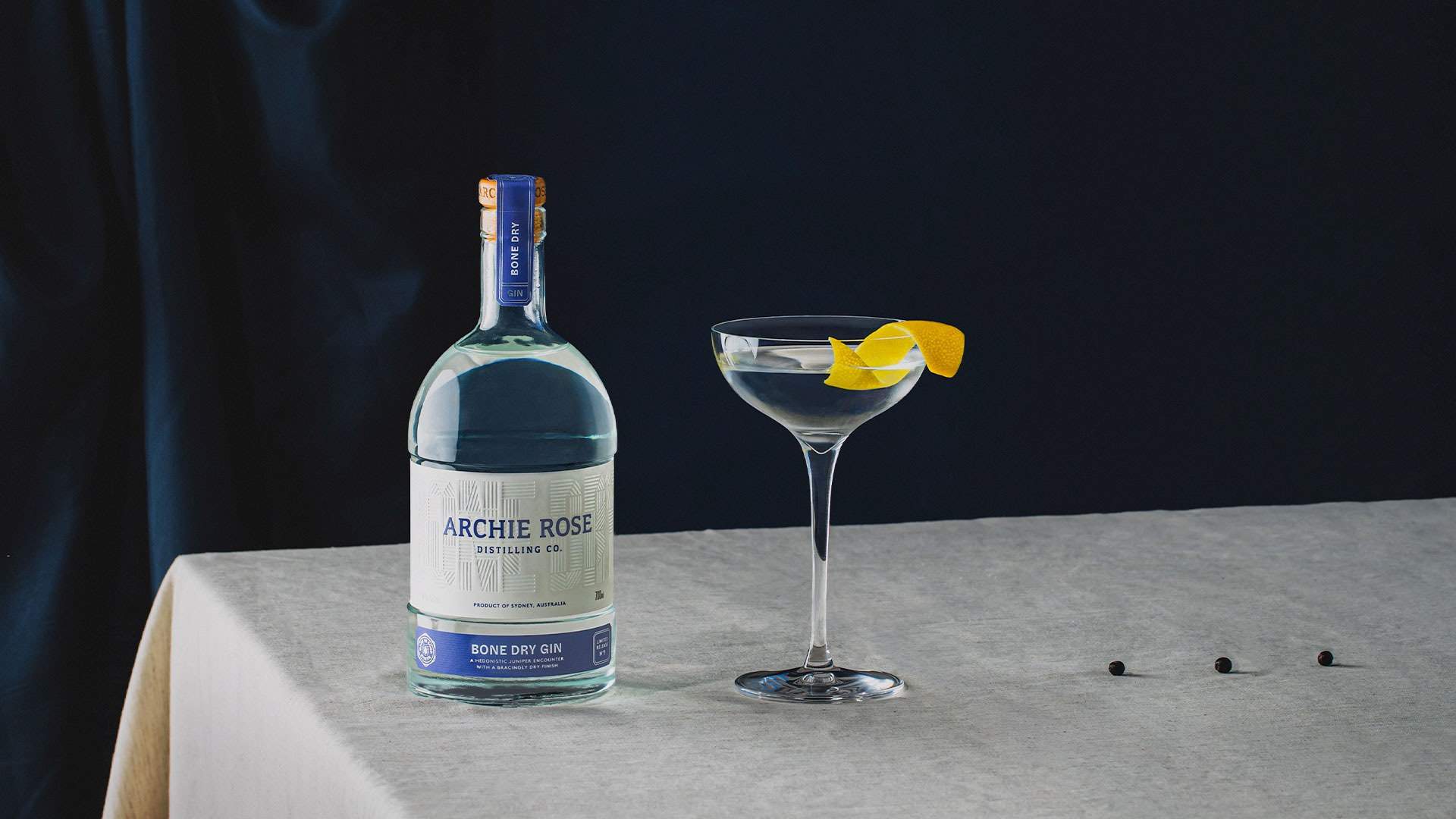 A SHORT HISTORY LESSON
Gin's 17th-century juniper berry-infused ancestor, genever, was developed in the Netherlands as a medicinal liquor before rising to prominence in England. Early 1800s gin-crazed London is likely where the trope of gin being an 'emotional' drink emerged, since there was little regulation around its production. This meant the alcohol content in gin could reach extraordinary levels and be distilled with unsanitary drinking water — a combination that would bring a tear to even the most gin-pickled of eyes.
Right now, Withers says, we're "living in the golden age of gin." Beyond the delicious (and well-regulated) traditional bottles, you can find anything from grapefruit-infused pink gin to drams featuring green ants, and gin that magically changes colour when it meets tonic or citrus. In Australia, these creations are pumping out of more than 300 gin distilleries, a number that has grown exponentially over just the last few years.
"In terms of quality and variability it has never been a better time to be a gin drinker."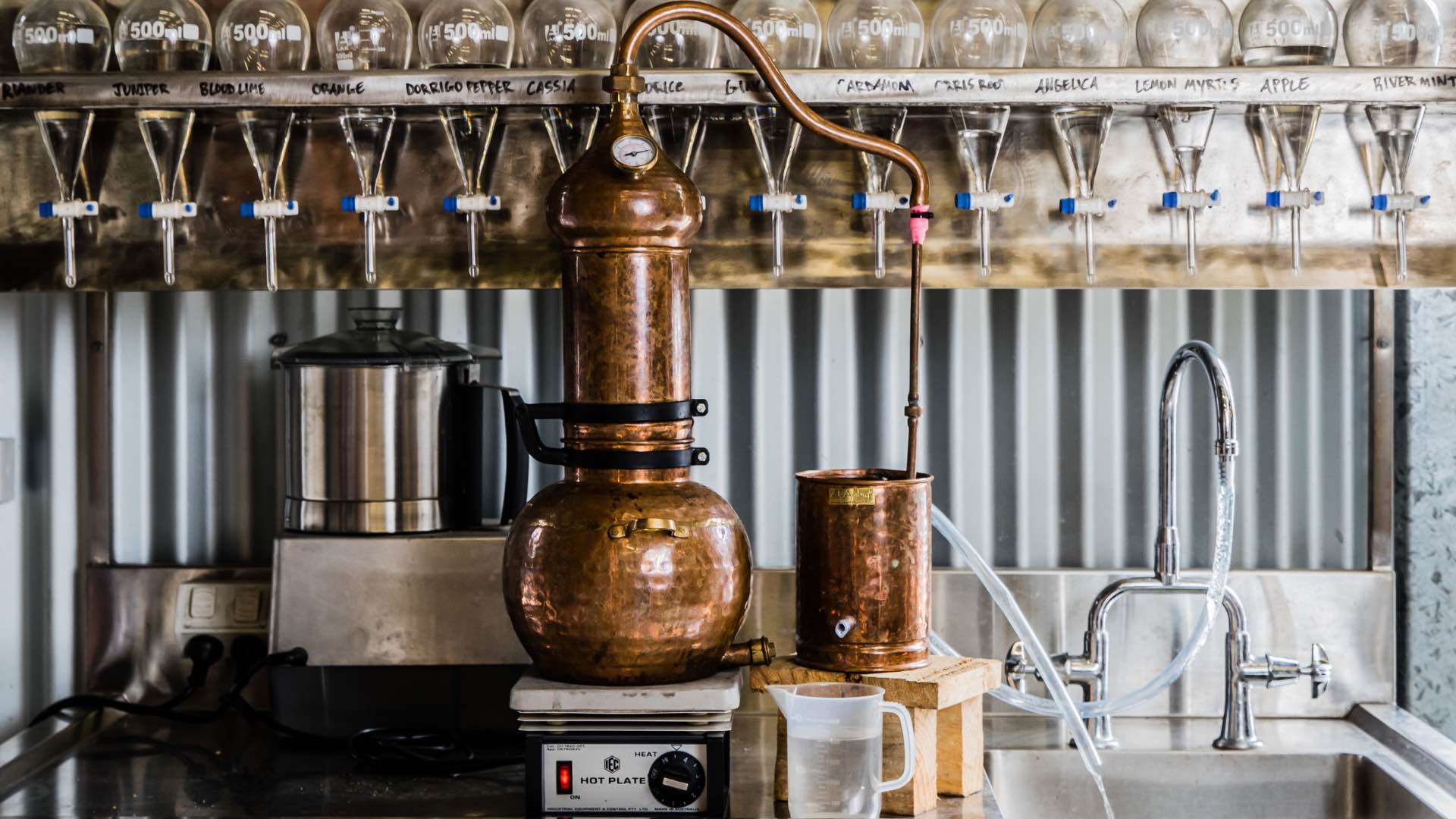 JUNIPER RETURNS – BUT IT'S IN SHORT SUPPLY
We've already talked about it, but juniper really is the king of gin botanicals. And Withers thinks it's making a comeback.
"There has been a move over the last few years to using really exotic ingredients that give big flavours. But I think drinkers are going the other way, hoping to get their juniper fix from their favourite brands."
However, for the last few years gin producers and drinkers have been facing a catch-22 — demand for juniper is increasing in the face of a global shortage in supply. As well as increased demand, this shortage has been attributed to the spread of a fungal disease in some countries that can destroy juniper plants. Here's hoping for more fruitful seasons ahead.

MIX MASTERS
Happily, crafting an excellent gin drink is about simple combinations that let those botanical flavours shine.
As for the secret to a perfect G&T, Withers says it's all about the ratio: "G&T drinkers shouldn't be afraid of using ample ice and minimal tonic. By reducing the amount of tonic and letting the ice dilute your drink, it's easier to taste the unique flavours of the gin."
Withers says you can find similar refreshment from a gin and soda combo — but if you're after something stronger, you can't go past a classic gin martini.
"There are so many variations on the martini that there's a whole world of nuance to be explored here," he tells us. "Visiting a local bar and asking your bartender what they recommend is a great way of seeing how small differences like a lemon twist or an olive garnish can transform your drink."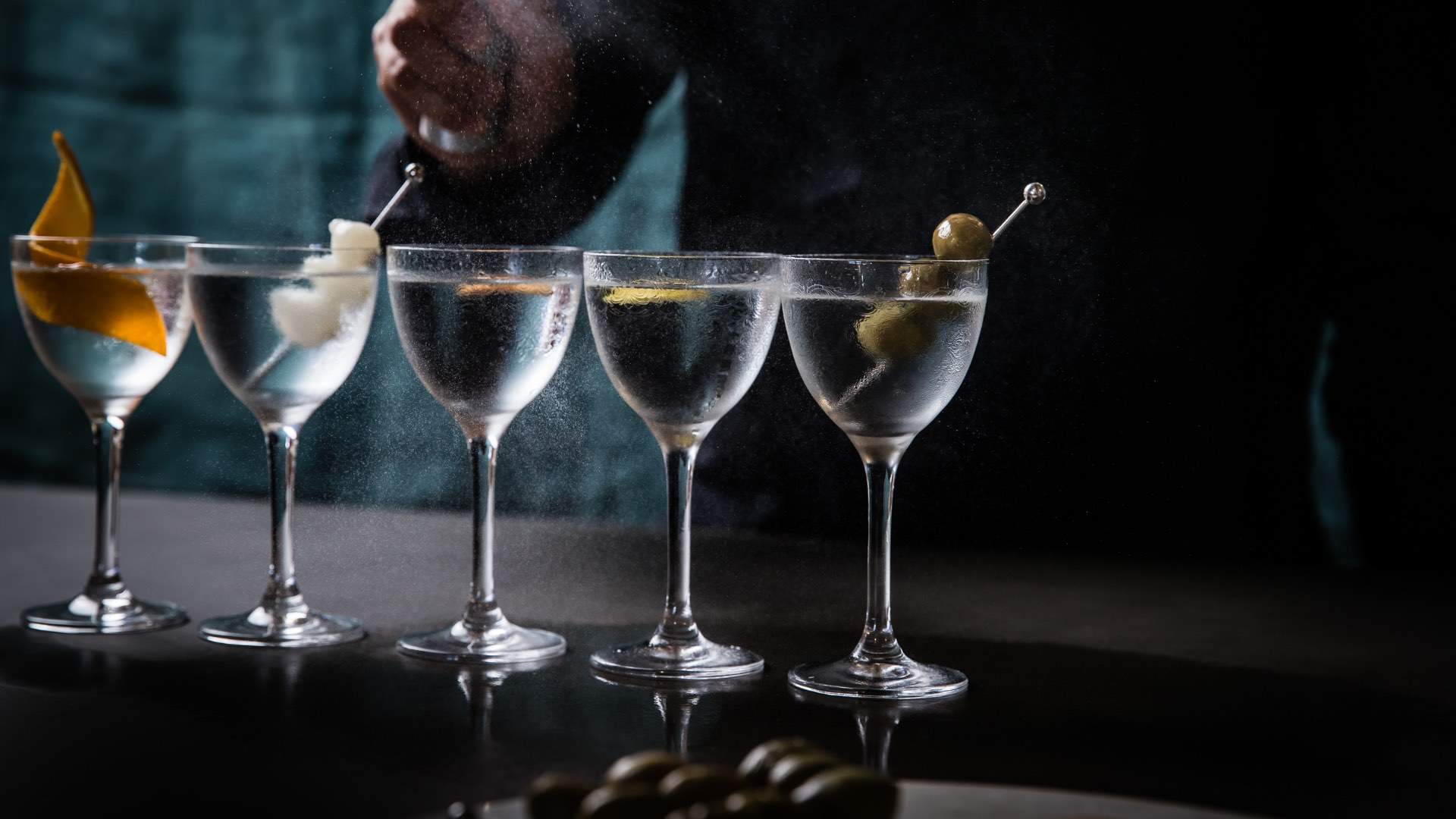 FINISHING TOUCHES
A squeeze of citrus can definitely elevate gin, but with so many varieties of gin to taste-test, it would be wasteful to not experiment with different garnishes. Withers recommends you try a few final flourishes that completely oppose a gin's flavour profile.
"If the gin is savoury and salty then a sweet garnish like a strawberry can create a fantastic counterpoint," Withers says. "Snacking on the strawberry in between sips refreshes your palate and allows you to enjoy the distinctive flavours of the drink anew."
Turns out you can have your garnish and eat it, too.

For more information on Archie Rose and its brand-new Bone Dry Gin, head to the website. Want to win a case of it, as well as two bottled cocktails and a distillery tour? Just enter your details on our competition page.
Published on October 21, 2021 by Olivia Gee