Italy's Legendary Mercato Centrale Is Opening Its First International Artisan Market Right Here in Melbourne
The brand's first outpost outside of the homeland will be a three-level homage to Italian food and culture, on Collins Street.
European holidays are back on the cards once more, though pretty soon you won't even need a passport to embark on an authentic Italian culinary adventure. Italy's famed artisan marketplace concept Mercato Centrale is heading Down Under, opening its first-ever outpost outside of the homeland right here in Melbourne.
With sites in Rome, Turin and Milan, along with the original Florence location, the brand now has its sights set on Australia's food capital. It's in the process of transforming the three-storey, 3500-square-metre McPherson's building on Collins Street into a grand Italian homage to artisanal food, set to launch late-2022.
Founder Umberto Montano launched the first of these sites back in 2014, setting out to deliver an artisan-led marketplace that works as a shared platform, shifting the focus away from any individual branding and onto the producers and their craft. Artisans are handpicked and work as solo operators within the market, with just one representative for each food product. And it gives smaller or emerging producers a shot at showcasing their wares without the huge overheads of opening a traditional shopfront.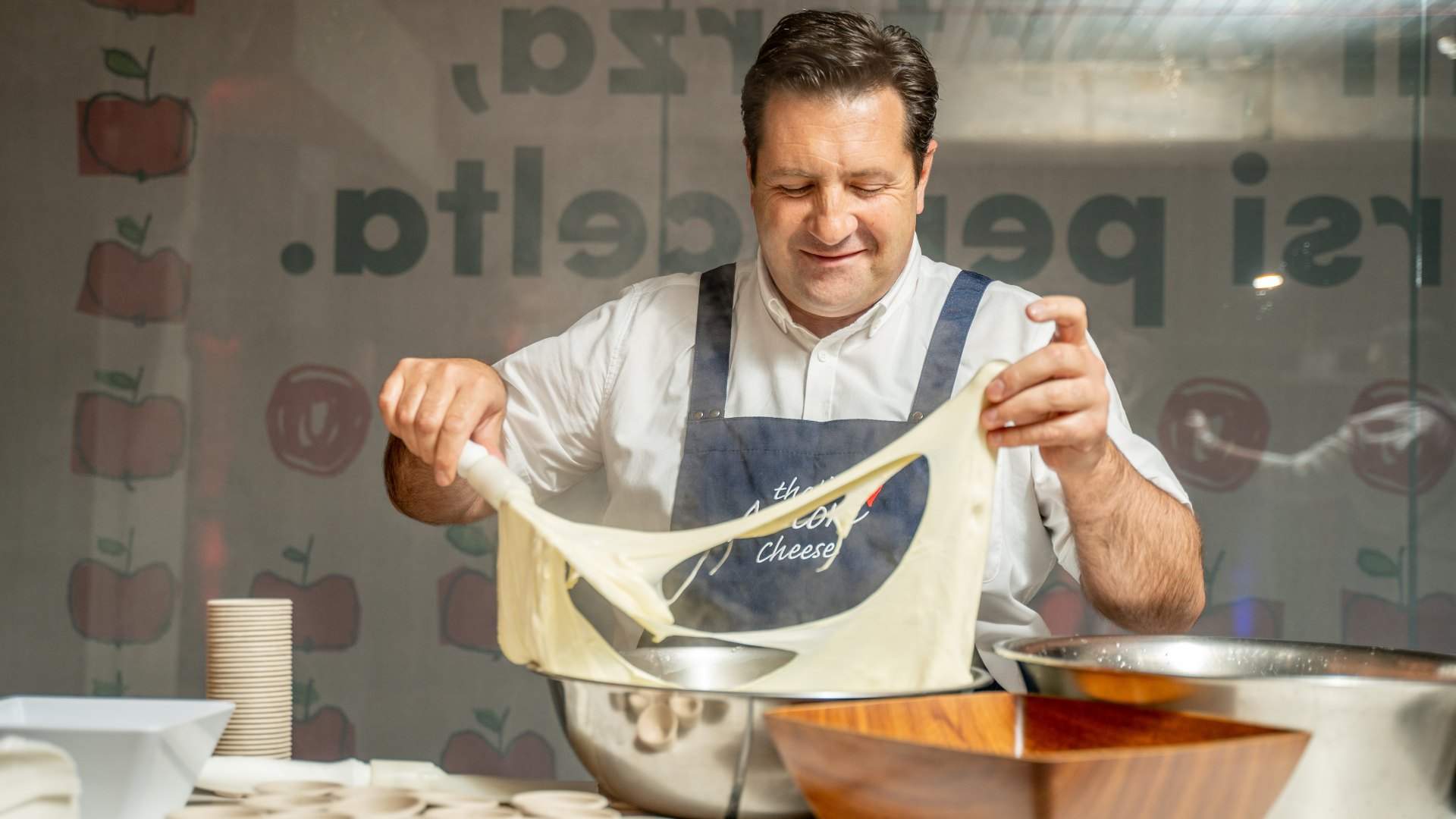 "Instead of trying to just profit from it all, Umberto developed this platform that creates opportunities and exposure for artisans who just love their food, that love what they're producing," explains Eddie Muto, the local hospitality expert who's spearheading Mercato Centrale's expansion into Australia.
Muto knew Montano's concept would be the perfect fit for Melbourne and he's spent the past six years driving a local iteration.
"People will come along and have an urban picnic if you like," Muto tells Concrete Playground, explaining how the ground floor market space will work. "They'll go and get a little bit of salumi, a little pasta, some bread. In the morning, they've got the bakery, they can have croissants and Italian pastries. And then they can order at their table for drinks." Visitors will be able to see the artisans at work making everything from fresh mozzarella to hamburgers, lending an interactive element to the experience.
Mercato Centrale's lower level will also be home to the main bar, in addition to a dedicated cocktail bar and an artisan bottle shop. Of course, there'll be an espresso bar, too, with cheaper coffees for those who stand and sip their caffeine at the bar, European-style.
Meanwhile, Level Two is set to play host to a sit-down Italian restaurant filled with timber and marble; designed "to feel like home", as Muto explains. And the third floor is earmarked for an event and function space.
Mercato Centrale is also positioning itself as a hub for arts and culture, so expect a jam-packed calendar of social and creative activities to come. And there'll always be live tunes to soundtrack your market adventures, from acoustic gigs to weekend DJ sets.
"What we're hoping to achieve is that as soon as you step in the door, it'll be like stepping into Florence or Milan or Rome," muses Muto. "So you might walk up and ask for a panino in English and they'll respond to you in Italian!"
Find Mercato Centrale Melbourne at 546 Collins Street, Melbourne, from late 2022. We'll share more info as it lands.
Top Images: Mercato Centrale Rome, Milan, Turin and Florence.