FOOD & DRINK
Krispy Kreme Is Giving Away an Excessive 100,000 Free Doughnuts
Sweet glazed doughnuts are even better when you don't have to pay for them.
Krispy Kreme Is Giving Away an Excessive 100,000 Free Doughnuts
Sweet glazed doughnuts are even better when you don't have to pay for them.
---
Over the past week, we've been hurtled into the throes of winter. While Australia sweltered through a warmer-than-average autumn, it's now appropriately windy and rainy. The gloves and beanies are out of storage and it's time to start loading up on sweets and carbs. To help us do this, Krispy Kreme has announced it's giving away an extremely excessive number of doughnuts. How many? 100,000, to be exact.
The giveaway is running in conjunction with 'World Doughnut Day', and while we're not a big fan of food 'days' we are big fans of free food. Especially free doughnuts.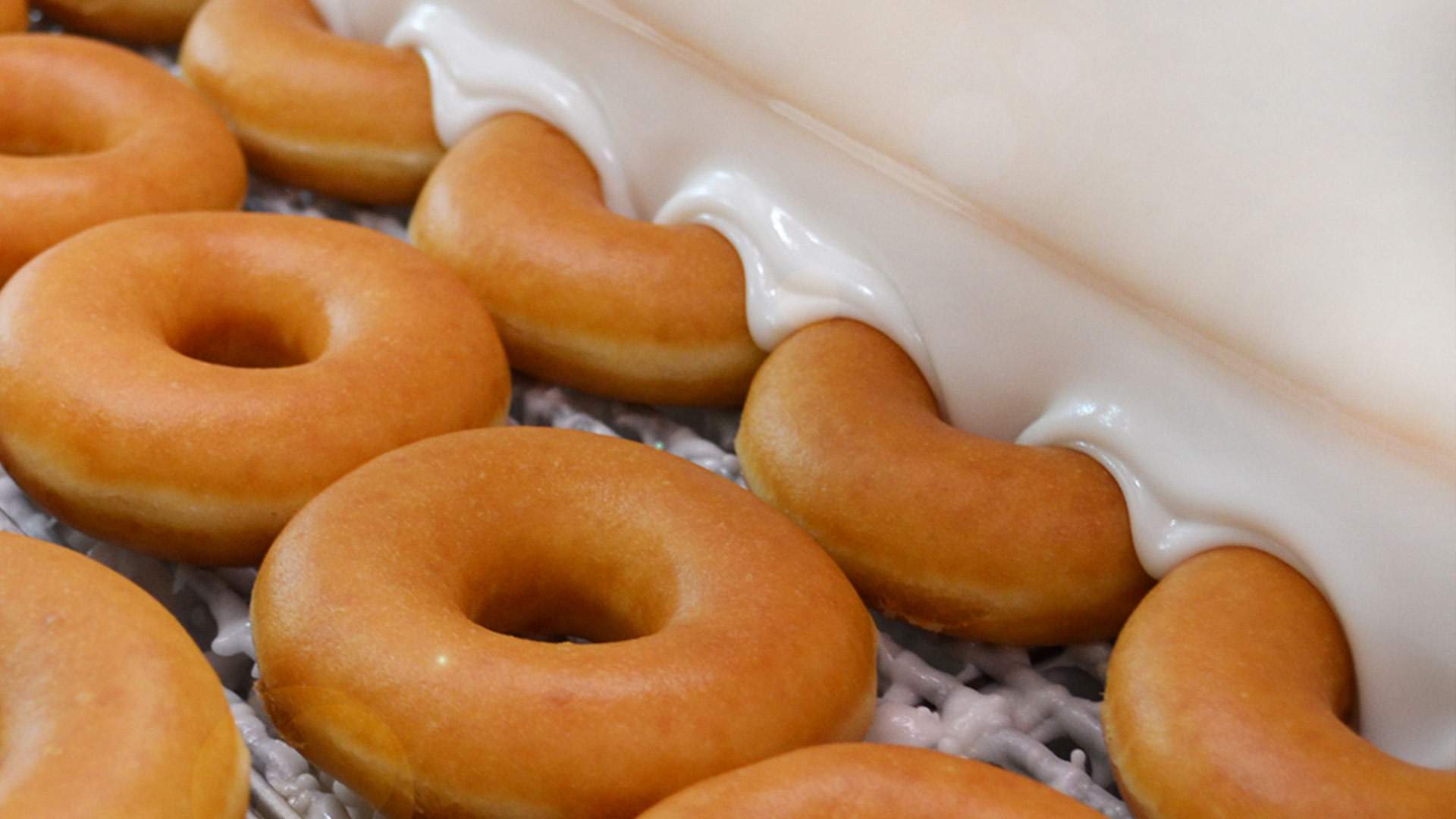 To snag yourself a signature glazed freebie (Original Glazed doughnuts are being given out) head to your closest store in Sydney, Melbourne, Brisbane or Perth. Sydneysiders have ten stores — stretching from Penrith to the CBD — to choose from, while Victorians have eight, including a Collins Street store. Queenslanders can pick from five different doughnut shops, with the most central in the CBD Myer Centre, and Perthians can head to one of three Krispy Kreme stores or some Jesters.
The 100,000 doughnuts will be spread across all Aussies stores, which means there'll be about 3000 free 'uns available at each. So, you'll want to get in relatively early if you want to kick off your Friday with a free sweet and doughy treat.
Most stores open around 7am and there's a limit of one glazed doughnut per person. The free doughnuts are not available at BPs or 7-Elevens.
Krispy Kreme's free doughnut giveaway is happening nationwide on Friday, June 7. To find your closest store and check its opening hours, head to the Krispy Kreme website.
Published on June 03, 2019 by Samantha Teague