FOOD & DRINK
Lukumama Is the New Mediterranean Dessert Bar Serving Up Loukoumades and Baklava in Hawthorn
Sate your sweet cravings with custard-filled Greek doughnuts, Ferrero Rocher baklava and Turkish dondurma ice cream.
Long-haul flights might be off the menu, but you can still take your sweet tooth on a trip through the Mediterranean with a visit to Hawthorn's new dessert bar Lukumama. Forget about your basic biscuits or chocolate cake — this one's an homage to the traditional sweet treats of Greece and Turkey.
From its bright, contemporary home on Glenferrie Road, the just-launched dessert destination is serving up a roll call of overseas culinary classics, headlined by a range of authentic Greek doughnuts, or loukoumades. Here, you'll find the bite-sized fried orbs filled with custard, then loaded with topping combinations inspired by the likes of Biscoff, Bounty and Snickers. There are 12 varieties to choose from, ranging from the chocolatey hazelnut-topped Bueno to the pretty-in-pink pairing of vanilla cheesecake and strawberry jam. And, you can amp things up with a whole swag of different extras, including coconut flakes, crushed Oreos and lashings of chocolate sauce.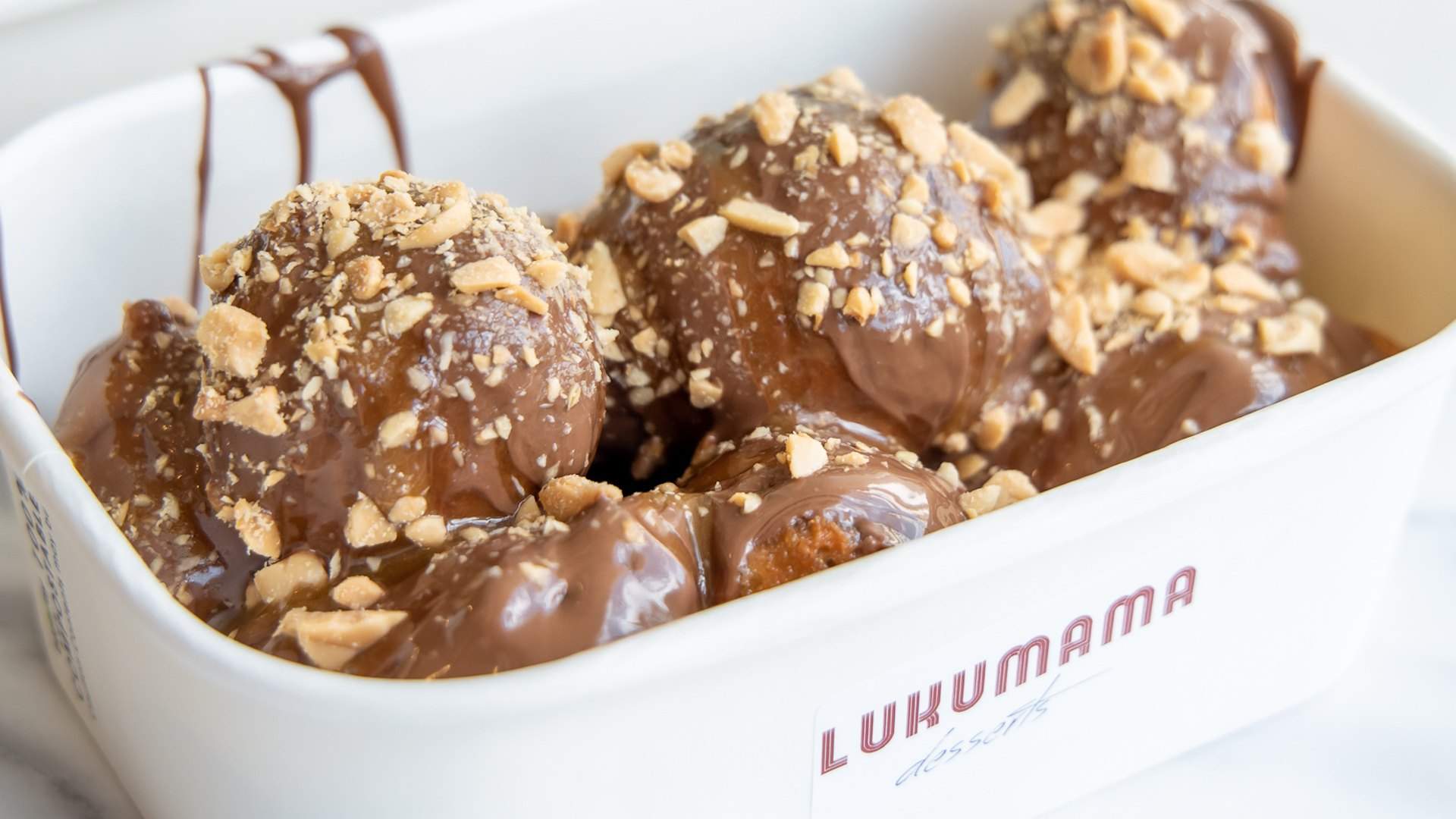 Sharing the spotlight is Lukumama's take on the Turkish ice cream known as dondurma — a chewy, taffy-like confection made with mastic. It's available in a variety of flavours, served by the cup or cone.
Baklava fans will also find themselves in heaven here, with five house-made variations of the layered pastry featured on the menu. Go for a traditional rendition, or shake things up with a Cherry Ripe-, Reese's Pieces- or Ferrero Rocher-inspired baklava.
There are also a vegan and dairy-free options to choose from, while the drinks list runs from indulgent thickshakes and matcha lattes through to authentic Greek and Turkish coffee.
Find Lukumama at 636A Glenferrie Rd, Hawthorn — open from 12pm–11am Sunday–Thursday and 12pm–12am Friday–Saturday.
Published on April 22, 2021 by Libby Curran