Is Melbourne's First Michelin Star Ramen Worth the Two-Hour Wait Time?
We sent out a hungry writer to brave the lines and the cold to find out. Here's the verdict.
Sometimes life challenges your worldview. Normally, if I saw someone eating McDonald's while in line for ramen, I'd be inclined to think this person has no respect for the edible artform they are about to indulge in — save some room you maniac. But in the case of Mensho Tokyo, whose two-hour-plus line snakes all the way down Russell Street, wrapping around Bourke Street and past Bourke Street McDonald's, such an act of blasphemy makes sense. Hell, it's kind of genius.
Mensho Tokyo is the new kid on the Melbourne ramen block, and as far as debuts go it's made quite the splash. Two-hour lines are not hyperbole, they're par for the course if you want to nab one of the 28 seats available inside.
 

View this post on Instagram

 

Still, people are happy to wait to get their hands on a bowl from the renowned ramen chain. Mensho opened its first store in Tokyo in 2005, and has since gone on to open 15 more locations spanning the US, Thailand, and India — with Melbourne being its first venture in Australia.
Once inside, expect to be greeted with the warming collective greeting of "Irasshaimase!" — synonymous with any ramen joint worth its miso. Every seat in the house is a front-row ticket to an exclusive ramen-making masterclass as the kitchen is completely visible to all patrons — unless you happen to be assigned a seat upstairs. Seating is luck of the draw, and while the handful of tables upstairs aren't bad, the atmosphere is not on par with downstairs. If you're willing to wait longer for a spot downstairs, staff are willing to accommodate.
 

View this post on Instagram

 
SO WHAT'S ON THE MENU?
The menu features six types of ramen, including the elusive and premium wagyu ramen (limited to 20 bowls per day), the powerful GKO (garlic knockout ramen) which features three types of fried garlic, and, finally, the aesthetically stunning matcha ramen. The menu also features an assortment of classic ramen sides (the karaage chicken and spicy corn 'wings' are to die for).
It was hard to choose — it all sounded enticing. But in the end I went with the signature bowl: the toripaitan ramen. It's a creamy chicken broth that's let to simmer for six hours before another 24 hours in the fridge to develop depth of flavour. This is then topped with duck char siu and served with fresh noodles that are made right upstairs.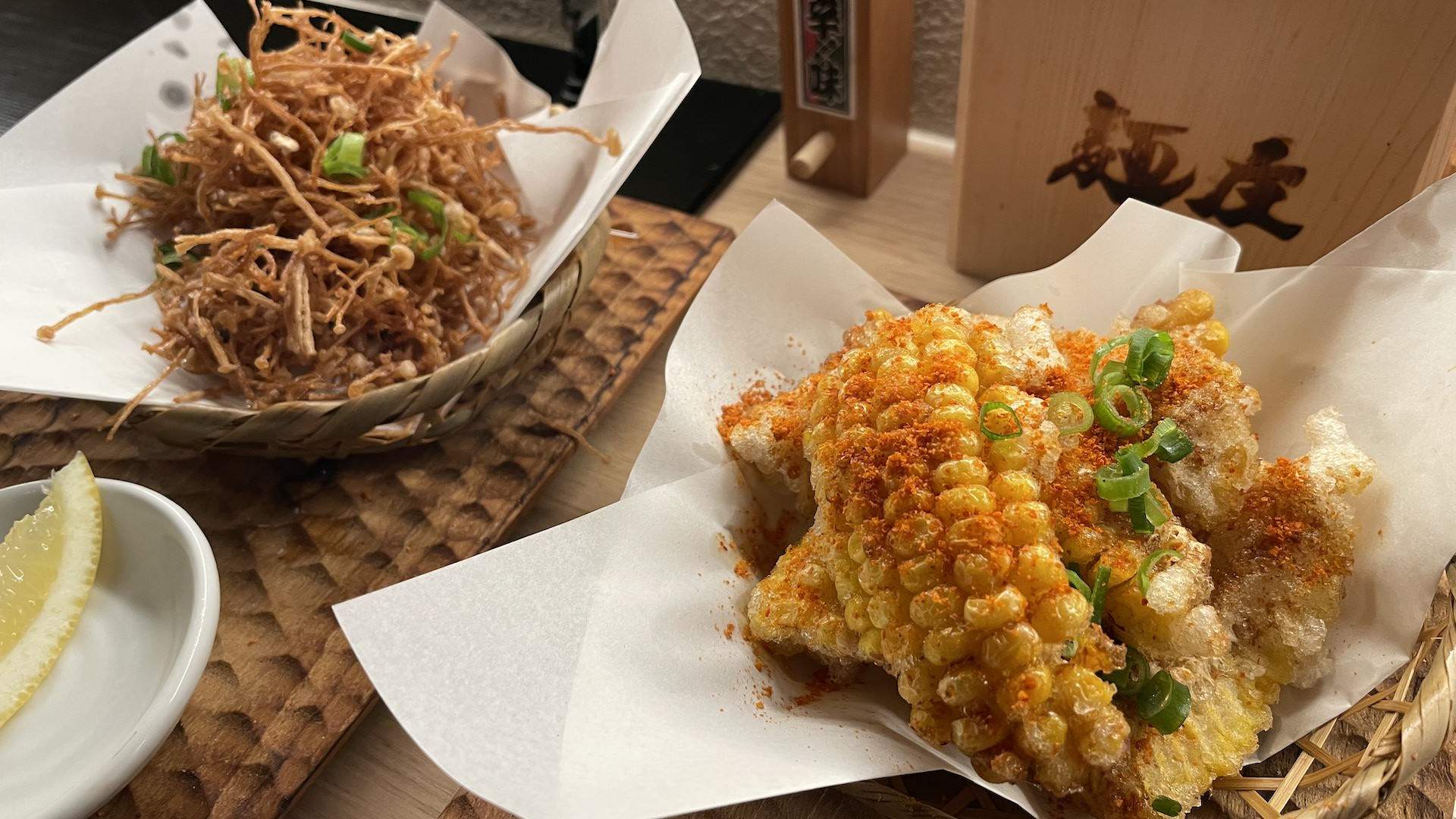 THE VERDICT
Overall it was a nice experience. But is a Michelin star on the resume really worth the cold and tedium of spending two hours shuffling outside a city block on a mid-winter Melbourne night? The short answer is no.
Look, it's good ramen. But it's not dunking over the heads of what's already on offer in Melbourne. Then again, it's not exactly easy to open a new location in a brand new market, build a new team, and have them open to the baptism of fire that is a ramen-hungry Melbourne public, willing to wait in rain and cold for hours ensuring an unrelenting onslaught of customers from door open to door close every night. It's an impressive feat, and one the team at Mensho Tokyo manages to achieve with a smile.
I'm looking forward to coming back in a couple of months, once the lines (hopefully) die down, and the undeniable might that is the Mensho Tokyo machine is well and truly oiled.
Mensho Tokyo Ramen Melbourne is open Tuesday – Sunday, 5pm–10pm
Images: David Allegretti
Concrete Playground Trips
Book unique getaways and adventures dreamed up by our editors