FOOD & DRINK
Melbourne's Rule-Breaking Indian Eatery Daughter in Law Is Opening a Byron Bay Outpost
Renowned chef Jessi Singh is bringing his 'unauthentic' dishes to the beachside town from June.
At Sydney's Don't Tell Aunty and Melbourne's Daughter in Law, chef Jessi Singh serves up Indian cuisine his way. He isn't flouting tradition; rather, he doesn't think there's any such thing as 'authentic' Indian food. "There are no recipes, and everything is passed on through the generations in the kitchen verbally," he explains about his rule-breaking dishes — which'll also be available in Byron Bay in mid-June.
Singh is expanding the Daughter in Law brand to the beachside town, with the new 65-seat eatery setting up shop on Fletcher Street. Both locals and visitors to the scenic spot can expect to tuck into a seafood-heavy menu, which'll also place an emphasis on both vegan and gluten free fare. Ingredients from the Northern Rivers region will feature, too, with Singh calling his dishes "global food with an Indian twist".
In Melbourne, the culinary lineup spans Indian fried chicken, tandoori tikka sliders and papadum platters — if you're wondering what kind of meals Singh classes as 'unauthentic'. The food menu will be paired with an extensive wine list curated by sommelier Bhatia Dheeraj, self-serve fridges full of beer and cider, and a range of cocktails. Sip the Indian spiced sangria, and you'll be tasting red wine, sweet vermouth and orange. Opt for the restaurant's namesake tipple, and you'll be enjoying Brookie's gin, a tandoori-fired pineapple and cardamom lime.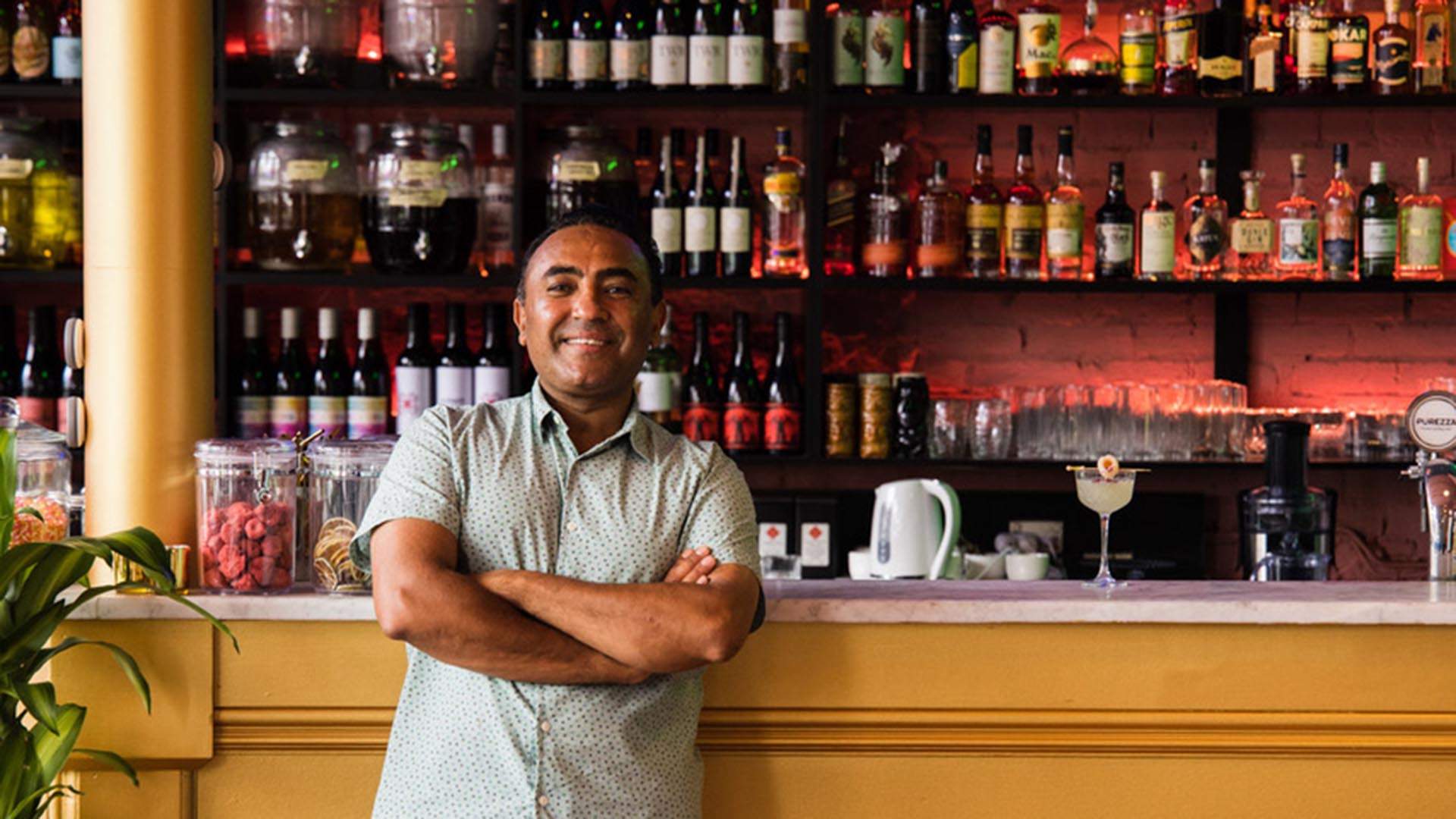 Vibe-wise, the new Daughter in Law will take its cues from its location — think playful, vibrant and also relaxed. Patrons will get comfortable on green and blue velvet seating, drink from handmade glasses covered in rainbow peacocks, and sit amidst gold flourishes and under a pink neon sign. Scenes from Bollywood films will brighten up the walls, while DJs will spin 80s and 90s tracks daily.
Daughter in Law's Byron Bay restaurant will mark the chain's third, after setting up shop in Adelaide earlier in 2021. Before launching Don't Tell Aunty in Sydney in 2018 — and going on to start its growing no-frills Australian-Indian bar and grill sibling — Singh spent a lengthy stint in the US running his two Babu Ji outposts.
Daughter in Law will open at 22 Fletcher Street, Byron Bay, in mid-June — trading from 5pm–late seven days a week.
Published on May 11, 2021 by Sarah Ward