FOOD & DRINK
Where to Eat, Drink and Find Some Culture in Melbourne's CBD After Dark
From late-night D&Ms over jukebox tunes to a gooey truffle cheese toastie to soak it all up.
Where to Eat, Drink and Find Some Culture in Melbourne's CBD After Dark
From late-night D&Ms over jukebox tunes to a gooey truffle cheese toastie to soak it all up.
in partnership with

If you've ever copped a solid dose of the midnight munchies and found yourself begrudgingly out the front of the kebab shop you were at just last weekend, we hear you. Feeling peckish while out on the town is a given at some point, and sometimes there's not a lot standing between you and that lukewarm kebab choice. No judgment — we're just here to remind you that questionable 'babs aren't all there is to Melbourne post 9pm. In fact, eating delicious late-night snacks (such as a truffle-cheese toastie — more on that later) is just the start of your nocturnal adventures around the city. There's a whole lot more to check out around town that won't just make your stomach happy. Read on for the post-9pm things to do, see and ingest and get some inspiration for the next time you're doing the late-night city wander.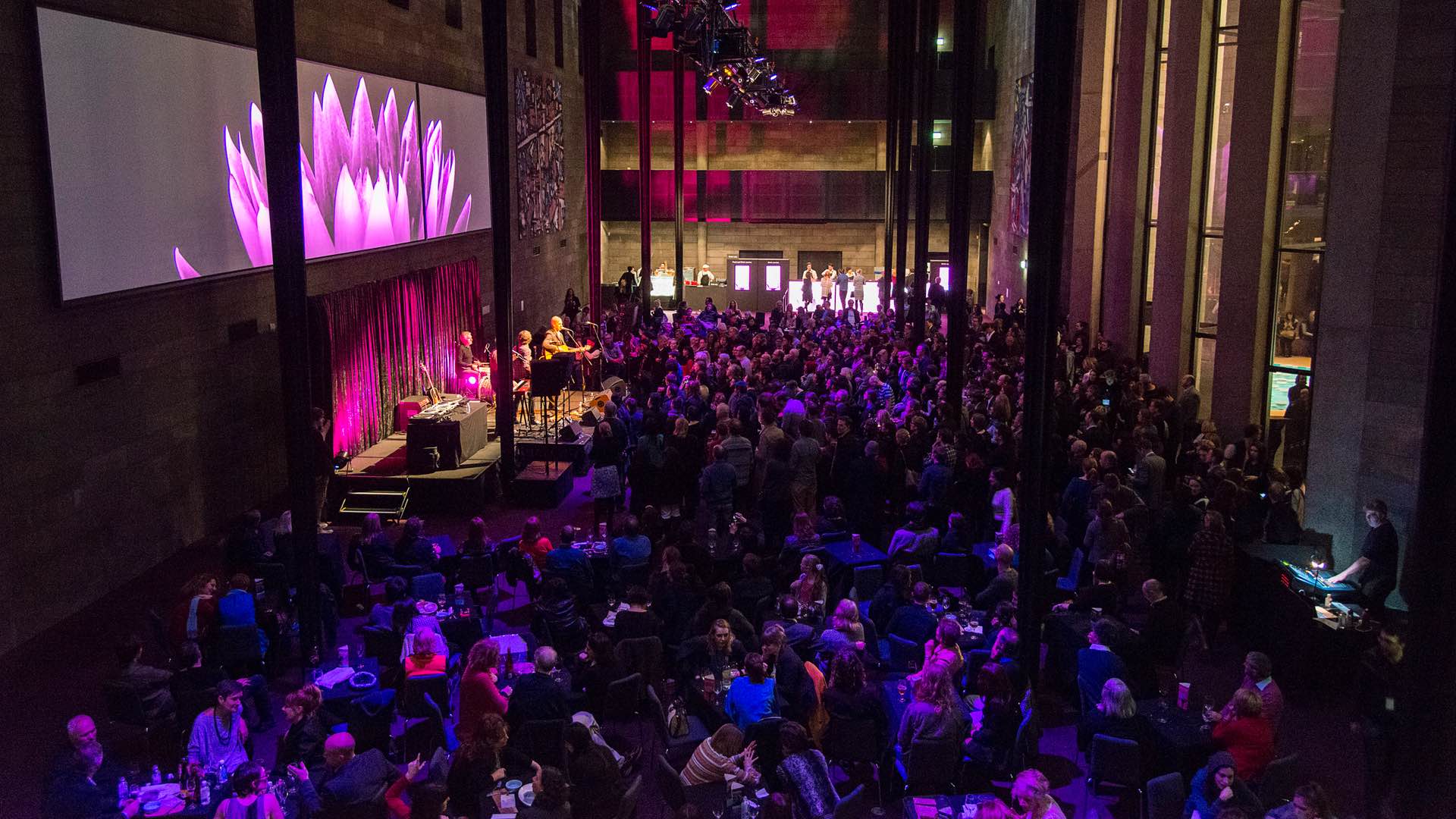 CATCH SOME LATE-NIGHT ART AND BEATS AT NGV FRIDAY NIGHTS
One of the highlights of Melbourne's summer (and what can make a hot, packed tram ride down St Kilda Road worth it) is the annual NGV Friday Night series — after-hours shenanigans at the city's (and Australia's) biggest art gallery. With a schedule lined up that includes DJ sets (Andy Bull, KLP, Eilish Gilligan and Japanese Wallpaper), dance and electro (Albrecht La'Brooy) and other music (anon performing Bach compositions), it's worth reminding yourself that you also get free entry to the main exhibition (Between Two Worlds | Escher X Nendo) with your ticket price. Add a pop-up bar into the mix, and you've got yourself a pretty arty date night – all open until 10pm to help kickstart your Friday night.

SEE A POST-11PM FLICK AT CINEMA NOVA
Carlton's Cinema Nova has long been a provider of quirky flicks, foreign films and cult hits to the masses (or the 22 people that can fit in its smallest cinema), and the choc-tops are right up there with some of the greatest cinema snacks our city offers. The cinema also holds late night film sessions on Fridays and Saturdays, so you can wander in after you've had a bite to eat and a couple of drinks and want to keep your night going. Latest sessions are from around 11pm, and the cinema lets you take alcoholic beverages from the bar into your flick, so if you've been planning on a late-night cry to A Star Is Born, why not do it here, and into your wine and choc-top.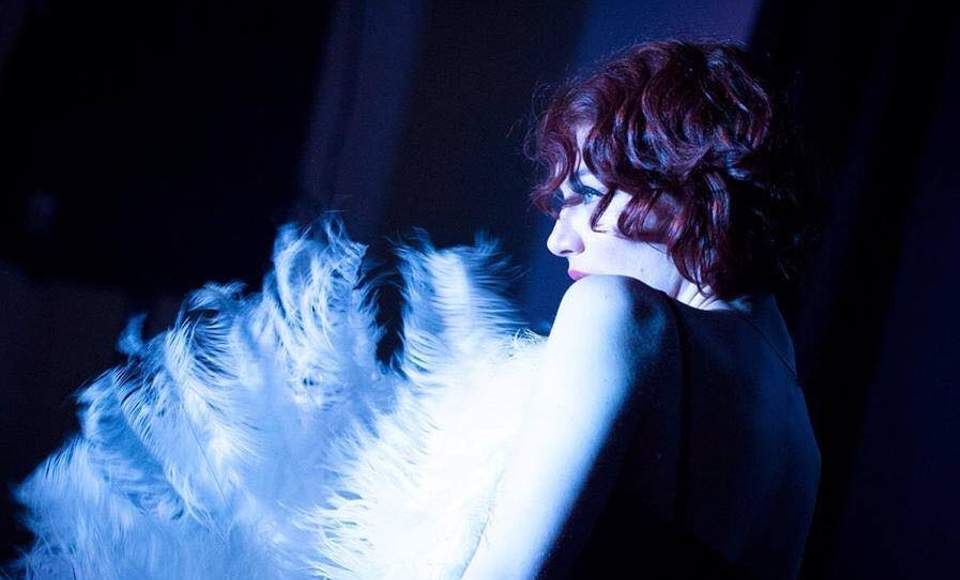 TRAVEL TO ANOTHER ERA OF PARTYING AT SPEAKEASY HQ'S THE VAULT
Another city venue where you're not really sure what's in store for you until you get there, Speakeasy HQ runs the full gamut from weekly comedy sessions to Ella Fitzgerald cover artists to illusionists. But mostly, Speakeasy HQ is the veritable ringleader of Melbourne's vaudeville scene and at its Mercantile Place theatre, The Vault, you can really dive into the vintage vibes of burlesque. Hidden within a former gold rush bank vault, the historic space hosts a slew of late-night acts, including the weekly 'Burlesque Extravaganza' and a 'Tassel and Tease' situation. You can also find one-off shows playing each week. Pull up a seat and settle in for the show — with the variety of shows each night, you won't miss any of the 'spectacular spectacular'.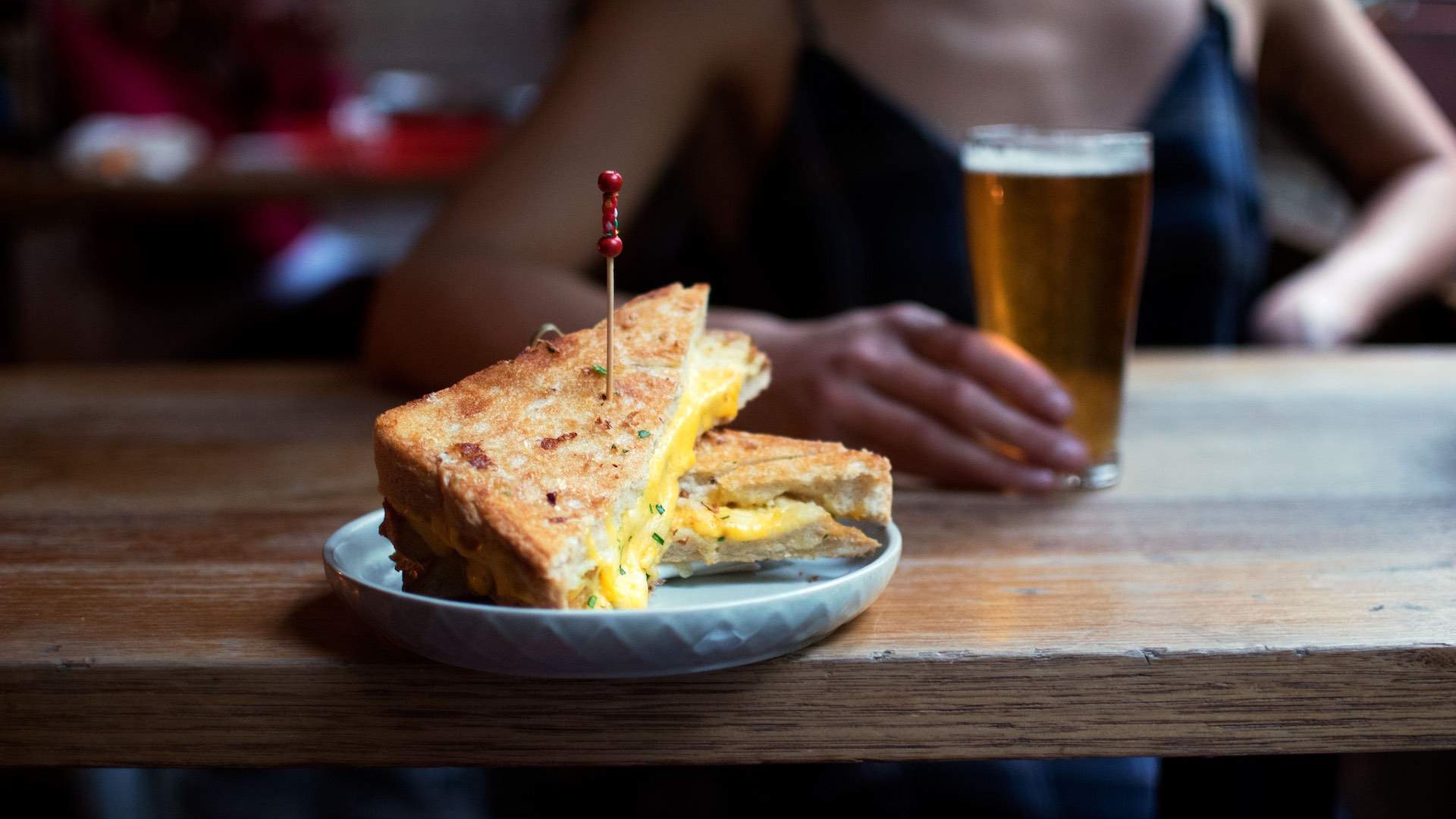 DIG INTO STOMACH-LINING LATE-NIGHT EATS AT FERDYDURKE
Getting down to perhaps the most important aspect of late-night Melbourne adventures now – appeasing your rumbling stomach – head to Ferdydurke for a whammy of a midnight sanga. Having just launched its late night food menu, Ferdydurke is serving up the goods for cheese-lovers. Pop in to line your stomach and say thank you to the cheese gods, because the late-night munchies are available 9pm till late on Friday and Saturdays. There's a truffle cheese toastie featuring two types of cheese on the go, as well as loaded tater tots and a Royale hot dog with a veg option, too, and not a single kebab in sight. All comes served up hot, fresh and quick to have you on your merry way to check out the local DJ collectives that play at the venue every Friday and Saturday night. Or, forget the d-floor altogether, and just stay to eat truffle cheese toasties until you want to cry (not recommended, but we're not telling you how to live your life).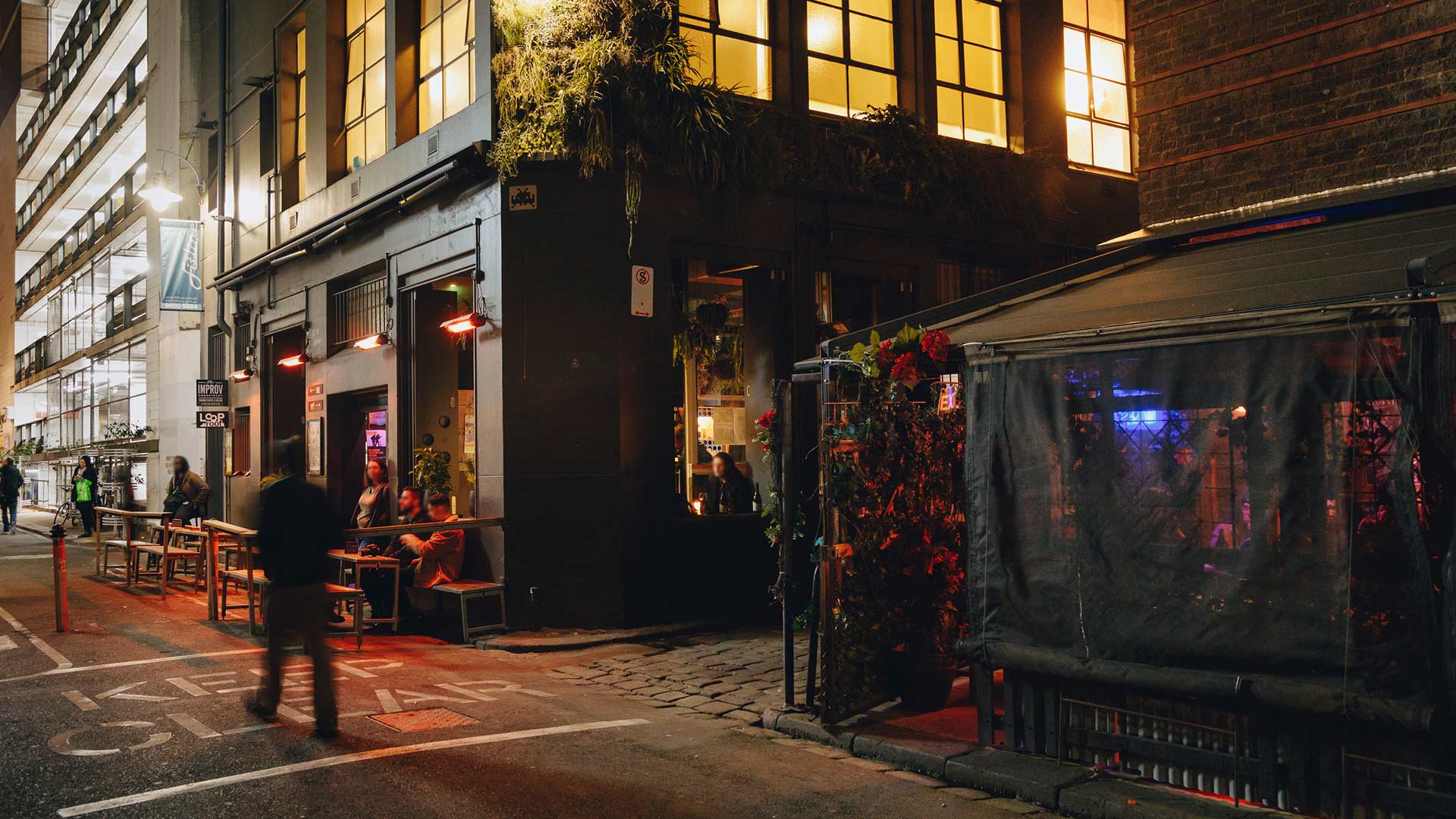 GET AMONG THE ARTY HAPPENINGS AT LOOP PROJECT SPACE & BAR
This CBD space is a hodgepodge of art, culture and music on any given night — you can probably safely bet on coming across something interesting during a visit. Open every day except Sundays and kicking until 3am on Friday and Saturdays (and 11.30pm every other night), the space incorporates downstairs Loop Bar, a watering hole and event space, as well as upstairs Loop Roof, a rooftop cocktail bar/beer garden. Besides spending pleasant summer nights in the beer garden, you can expect to find film screenings, DJ sets, and art exhibitions going on at the same time. Check the online calendar to see what's going on and ready your scorecard to add several key Melbourne culture points.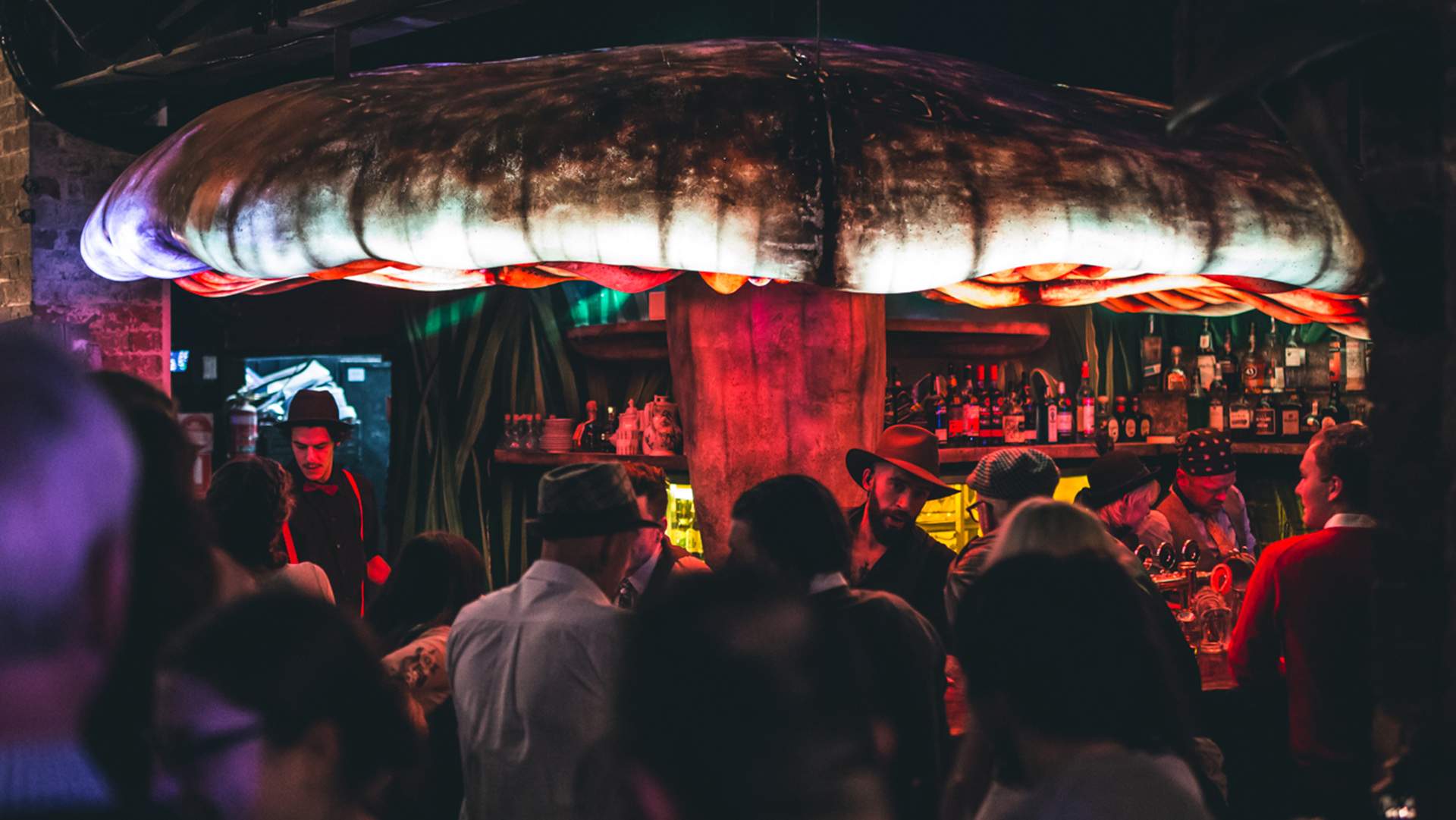 FIND YOUR HAPPILY EVER AFTER AT STORYVILLE
Jazz your drinking habits up a little and opt for something quirkier than the regular three pints of lager for you and your mates. Lonsdale Street's Storyville provides a down-the-rabbit-hole vibe in its whimsical setting – think big mushrooms, swings and neon/pastel hues — that'll have you feeling like you've stepped inside a Lewis Carroll hallucination. This is the place to spend your cocktail budget for the month. Try a Harry Potter-inspired Polyjuice (gin, ginger liqueur, kiwi, basil and lime served in its own little potion pot) or an Alice-themed Through The Looking Glass (vanilla tea, Havana rum and cream, serves two and comes in a teapot featuring dry ice). Full marks for creativity and a little indulgence over here — it's definitely an after-dark adventure.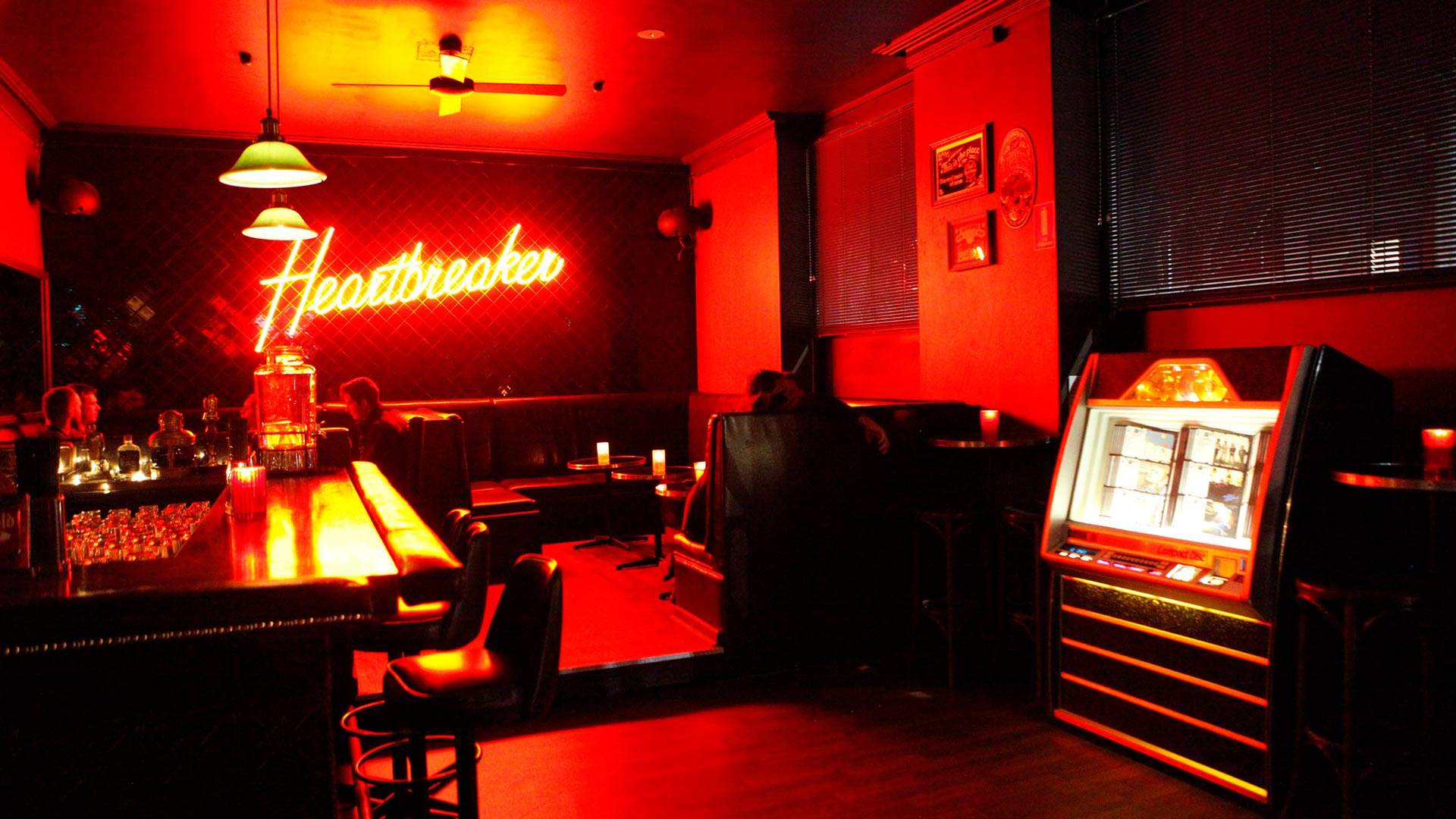 LET THE JUKEBOX TUNES SET THE MOOD AT HEARTBREAKER
If it's late night and you're looking for somewhere to sit and have a heart-to-heart with a hard drink in hand, look no further. Despite the name, dive-bar Heartbreaker was born to provide you and your late-night D&Ms a black leather seat and red neon illumination for dramatic effect. The bar is a moody yet warm venue that makes you think of both Bruce Springsteen and Lady Gaga at once, somehow, and promises that you'll be taken care of. Pop a song on the jukebox, sip your whiskey and dive into some good chats.

However you choose to plan out your next late night out, don't forget to fuel (or refuel) up. Ferdydurke's got you covered with its new late-night menu, available from 9pm till late on Friday and Saturday.
Top image: Jasmine Sim.
Published on November 23, 2018 by Kat Hayes