FOOD & DRINK
Repeat Offender Is Bayside's New All-Day Tapas Fusion Joint with an Entirely Gluten Free Menu
And it's pairing its Latin American-inspired fare with rum and tequila cocktails — and park views.
With a healthy dose of South American influence, plenty of bold Latin flavours and a touch of modern Aussie flair, Elwood's new all-day tapas bar has the answer to all those holiday cravings you're feeling right now. Setting up shop in a dynamic indoor-outdoor space on Ormond Road, Repeat Offender is a breezy bayside newcomer with an added bonus up its sleeve — the entire food menu is gluten free.
In the kitchen, Mexican Head Chef Adrian Gonzalez is set on shaking some perceptions by offering a new spin on Latin American fare. He's pushing the envelope by fusing flavours from across the Americas with a few international influences and distinctly local twists.
By day, the offering's all about small bites and coffees, enjoyed on the terrace seating overlooking Elsternwick Park. And come dinner, you're in for a feast of lively dishes, kicking off with tapas-style numbers like barramundi tacos, yellowfin tuna ceviche tostadas and crisp patatas bravas matched with soy aioli and a chilli salsa. Corn empanadas come stuffed with mushroom and cheese, and served with chipotle vinaigrette, while Sydney rock oysters are paired with a vibrant coriander foam.
Heartier appetites can expect plates like wild-caught kangaroo with pasilla chilli salsa, free-range chicken teamed with cardamom sweet potato purée and a Peruvian spiced adobo sauce, and king prawns served with guajillo chilli and a parmesan crisp. And yep, there's zero gluten among any of it.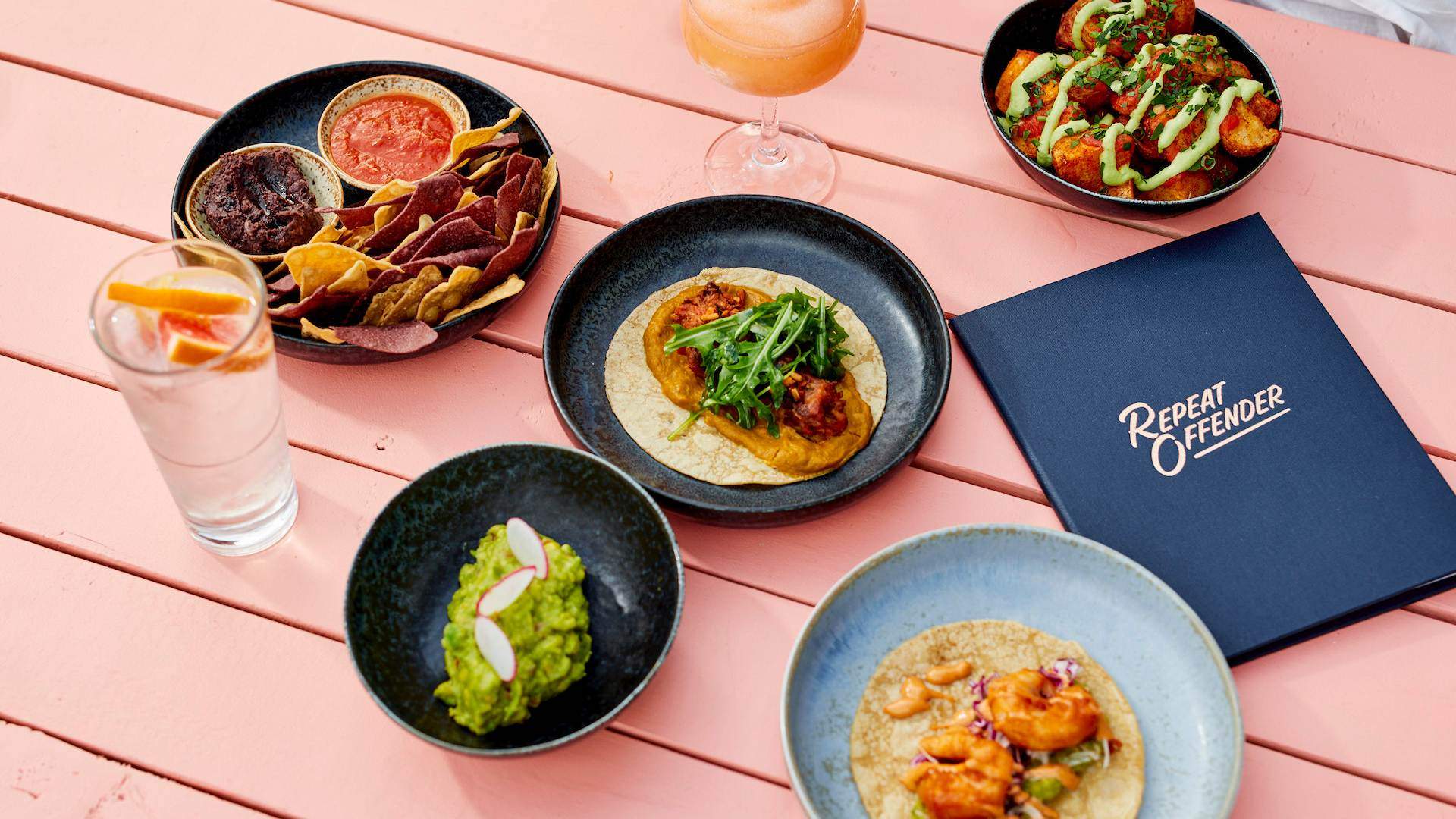 Repeat Offender's drinks offering is every bit as lively, pouring a solid spread of wines from Australia, France and Spain, alongside an expansive selection of agave spirits and other Latin American drops. You'll find an Aussie-led handful of crisp beers, and a strong lineup of cocktails heroing rum and tequila. Treat yourself to a South American holiday by way of a coconut rum mojito, a frozen margarita with optional chilli or the Water Me Melon — a juicy blend of agave liqueur, watermelon, ginger, chilli and lime.
Plus, head by from 3–6pm and you'll hit happy hour. That's when $5 tacos and $10 frozen margaritas are on the menu, too,
Find Repeat Offender at 201 Ormond Road, Elwood.
Images: Michael Woods
Published on April 14, 2021 by Libby Curran