FOOD & DRINK
Republic Tavern Is the Rustic New Brewpub Serving Up Craft Beers in Melbourne's North
Serving up house brews, cocktails and Australian wines — plus barbecued eats.
Republic Tavern Is the Rustic New Brewpub Serving Up Craft Beers in Melbourne's North
Serving up house brews, cocktails and Australian wines — plus barbecued eats.
The northern suburb of Epping has nabbed a slice of Melbourne's craft beer culture with the opening of Republic Tavern — an independent brewpub that houses two craft breweries and boasts more than 20 taps.
While the venue's craft beer brands, Beer Republic Brewery and Twist Brewing, take up half of those taps, the rest are dedicated to showcasing other local Melbourne talent. At the moment, those include a New England IPA by Dainton, a dark lager by Bonehead Brewing and a coffee porter by CoConspirators. Apart from all the brews, there are also Australian wines and a specialty cocktail list on offer.
From the kitchen, expect American barbecue-style eats, served in share platters and featuring the likes of rotisserie chicken, rump steak, kransky sausages and IPA pickles. Other classic pub grub makes the menu as well, including mozzarella-stuffed mushroom burgers, beer-battered fish and chips, and parmesan-crumbed parmas. Or, look out for the popcorn prawns, which come served with a lemon and herb mayo dipping sauce.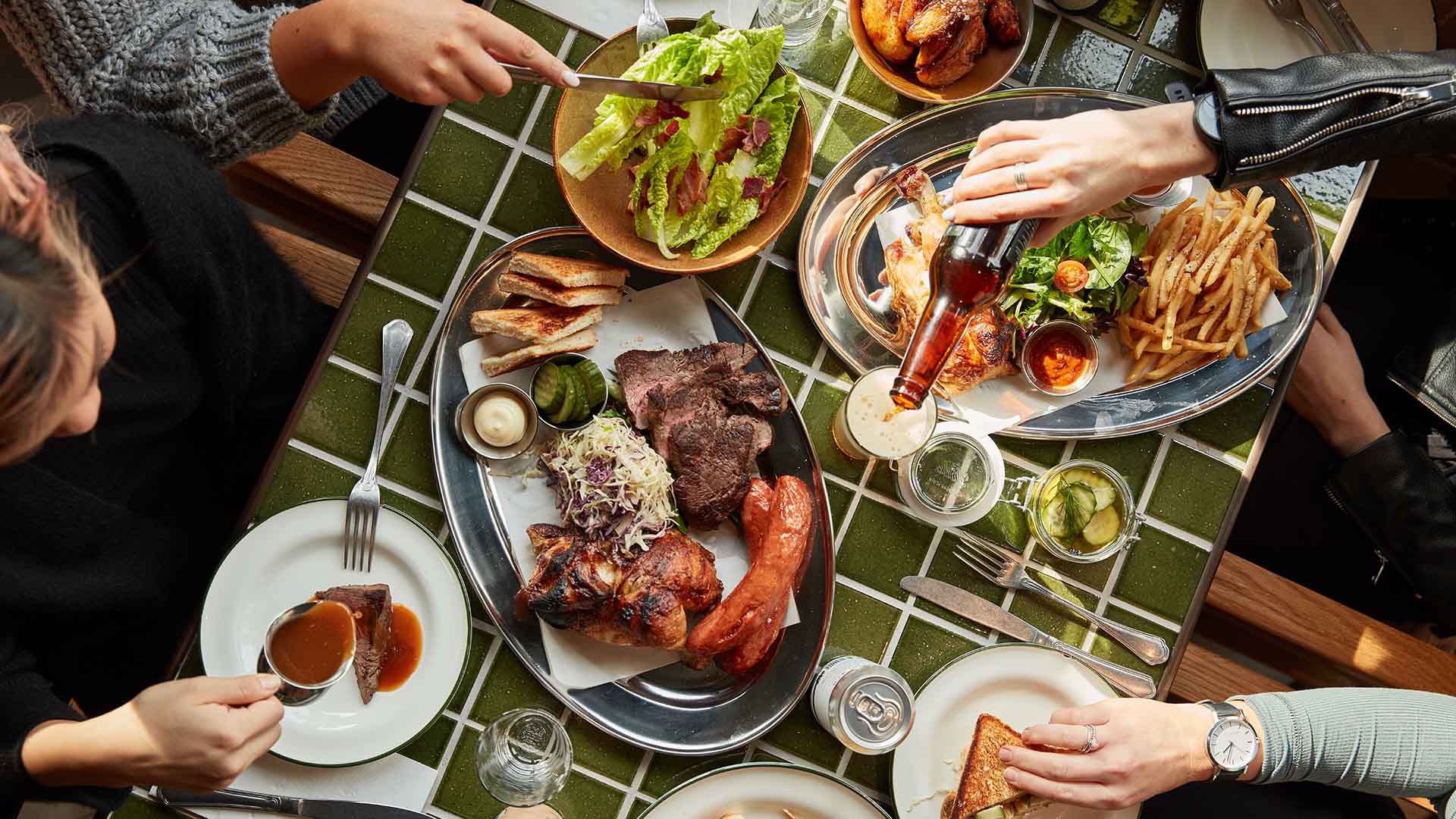 The venue is located next door to the Mantra Epping Hotel, but has a rustic feel all its own. Think heaps of muted, earthy tones in features like the wood-burning fireplace, black-and-white floor and red-tiled walls — plus a mix of faded green leather banquettes, high-table and couch seating to cosy up on.
Coming up, expect regular live bands to take the stage on Friday nights. It could be your new go-to on sporting event days, too. Keep an eye on the venue's Facebook page for all upcoming events.
Republic Tavern is now open at 250 Cooper Street, Epping. It's open seven days per week from noon till late.
Published on October 05, 2019 by Marissa Ciampi