FOOD & DRINK
Ring-Ski Bring-Ski Is Pierogi Pierogi's New Polish Food and Vodka Delivery Service
Feast on freshly made pierogi and Polish booze, without leaving the house.
Ring-Ski Bring-Ski Is Pierogi Pierogi's New Polish Food and Vodka Delivery Service
Feast on freshly made pierogi and Polish booze, without leaving the house.
They've been responsible for serving many Melburnians their first taste of Polish fare, as a regular fixture at festivals, markets and events over the past few years. And now, the minds behind much-loved food business Pierogi Pierogi are going one step further, delivering the flavours of Poland to homes across the city.
The newly launched Ring-ski Bring-ski has everything you need to pull off a central European food party at your house, from traditional smallgoods and pantry staples, to ready-made meals, and Polish vodka and beer. Oh, and let's not forget the main event: the brand's famed pierogi dumplings, with a variety of fillings for vegans, vegetarians and carnivores alike.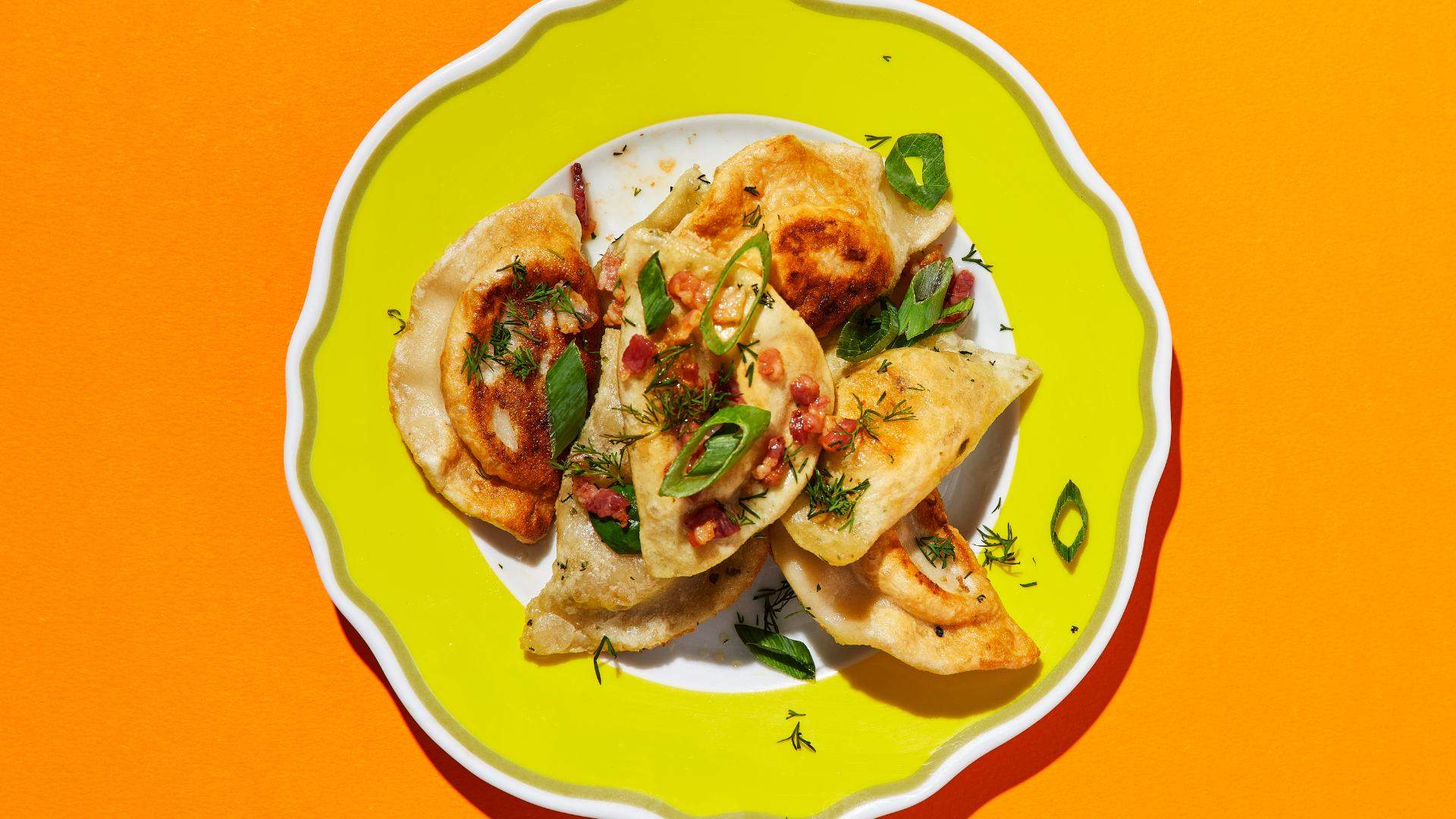 There are packs of frozen dumplings that you can keep on hand for a quick fix, as well as a rotation of ready-to-eat pierogi, stuffed with the likes of asparagus and salmon, or a dessert-friendly sweet cream cheese. Elsewhere on the menu, you'll find classic Polish products like smoked trout, gingerbread biscuits and sauerkraut, alongside traditional dishes that could include kopytka (a riff on gnocchi) with mushroom ragu, or perhaps the sour-salty soup known as zurek.
Plus, you can keep the good times rolling with boozy offerings including Żywiec IPA, Krupnik honey liqueur and Luksusowa vodka, and a range of merch proudly emblazoned with the words 'Eat Pierogi Make Love'.
To shop the full Ring-ski Bring-ski range of home-delivered polish goodies, hit the Pierogi Pierogi website. You can find out all the delivery options here.
Published on September 14, 2020 by Libby Curran