FOOD & DRINK
Seven Spots That Do Actually Good All-You-Can-Eat Food in Melbourne
From all the sushi you can handle and bottomless yum cha, right through to endless plates of vegetarian food for just $7.95.
Seven Spots That Do Actually Good All-You-Can-Eat Food in Melbourne
From all the sushi you can handle and bottomless yum cha, right through to endless plates of vegetarian food for just $7.95.
In a food-obsessed city like ours where there's a quality feed to be discovered around just about every corner, why put a limit on your eating abilities? Melbourne's got a plethora of excellent all-you-can-eat options to rival even your fondest childhood memories from the Pizza Hut buffet and Sizzler salad bar (RIP). Break out the stretchy pants in preparation for some proper feasting with these great all-you-can-eat offers.

ALL-YOU-CAN-EAT YUM CHA AT DAVID'S
Delivering that authentic yum cha experience within smartly revamped designer digs, iconic David's Prahran offers the kind of all-you-can-eat experience even your mum would approve of. What's more, at $38 per person on Saturdays (and $40 per person on Sundays), your bank account will be pretty chuffed as well. Choose the 11.30am or 1.30pm sitting, and settle in against crisp, white interiors for an upscale take on unlimited yum cha. How many of those plump dumplings can your stomach handle?
How much? $38-40 per person.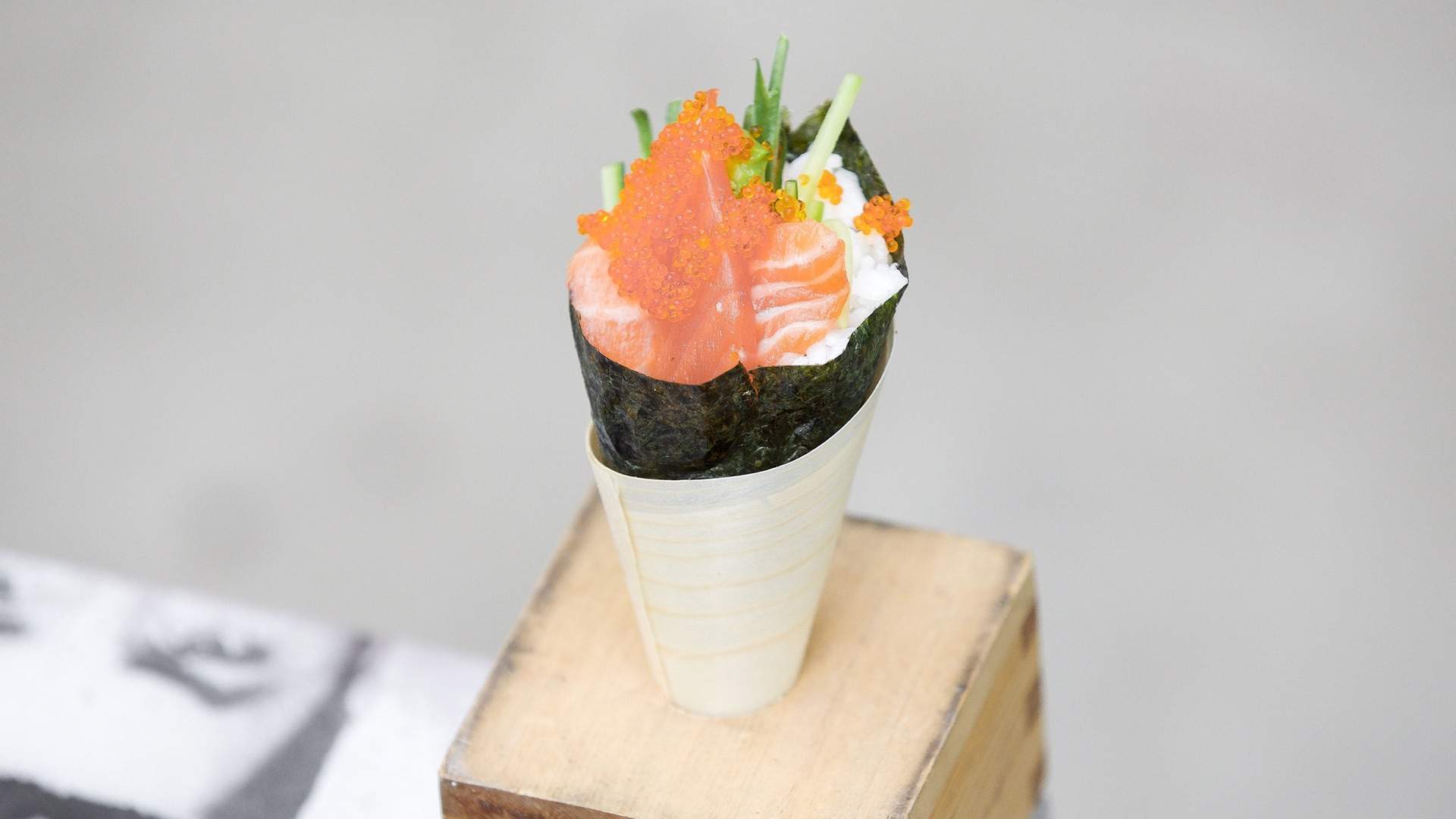 ALL-YOU-CAN-EAT TEMAKI AT TOKOSAN
The closure of Toko in Prahan has seen Tokosan take its place, with a focus on cocktails, karaoke and a casual Japanese snack menu. On Tuesdays they're honing in on temaki — which, for the uninitiated, is basically a cone-shaped hand roll — with endless supplies for just $20. There will options for vegetarians too. If you haven't tried temaki before, Tokosan's outdoor lounge courtyard is a pretty good place to make your debut.
How much? $20 per person. 

ALL-YOU-CAN-EAT MEAT AT POLEPOLE
Carnivores in search of some serious midweek indulgence will find a whole lot to love about African-inspired Polepole, especially during Tuesday night's weekly all-you-can-meat extravaganza. From 5pm, punters can rock their taste buds and stuff their bellies with a smorgasbord of slow-cooked, African-style meat dishes and sides for the budget-friendly price of $39 per person. We're talking an endless array of melt-in-your-mouth ribs, vibrant salads and addictive harissa grilled corn cobs. Get in before 7pm to save even more coin with a few cheeky happy hour drinks.
How much? $39 per person.

ALL-YOU-CAN-EAT SUSHI AT OKAMI JAPANESE
One of the greatest things about Japanese food is that it rarely leaves you feeling horrendously full, even after scoffing an insane amount of it. Which means that an unlimited feasting situation at somewhere like Okami packs a serious punch in the value department. This spot has seven outposts across Melbourne (including Brunswick, Caulfield, Footscray and Camberwell), each one offering an all-you-can-eat menu for about $30, if you've got at least two diners. Go to town on sushi and sashimi, tempura and teriyaki, knowing you'll probably even have belly room left over for some green tea ice cream for dessert.
How much? $30 per person. 

Mondays at San Antone can get pretty darn messy. But when you're elbow-deep in fried chicken, it's pretty likely you won't mind that much. The Crown restaurant is renowned for its American-style smoked meats and to kickstart each week, it offers two hours of endless chicken wings for just $25 per person. These finger lickin' goodies are smoked for two hours and then served by the bucket, teamed with your choice of sauce and a pile of golden fries. Settle in and keep that chook coming until those Monday blues are a distant memory.
How much? $25 per person. 

ALL-YOU-CAN-EAT BRAZILIAN MEATS AT B'CHURRASCO
If you're good mates with meat, the ultimate feasting situation awaits at this buzzing CBD spot. Modelled on Brazil's rodízios, or all-you-can-eat, BBQ restaurants, B'Churrasco is famed for its unlimited meat feasts, where a parade of marinated morsels are served on skewers and carved right there at your table. Get acquainted with one of the city's best examples of Brazilian dining, across a seasonal pick of 12 quality, roasted meat cuts, and a whole bunch of authentic sides. Visit on a Wednesday or Thursday, and you can load up on the likes of beef ribs, chicken wings, and house made chorizo, along with a bellyful of accompaniments, for $45 per head. On other nights the spread will cost you $56 each.
How much? $45–56 per person.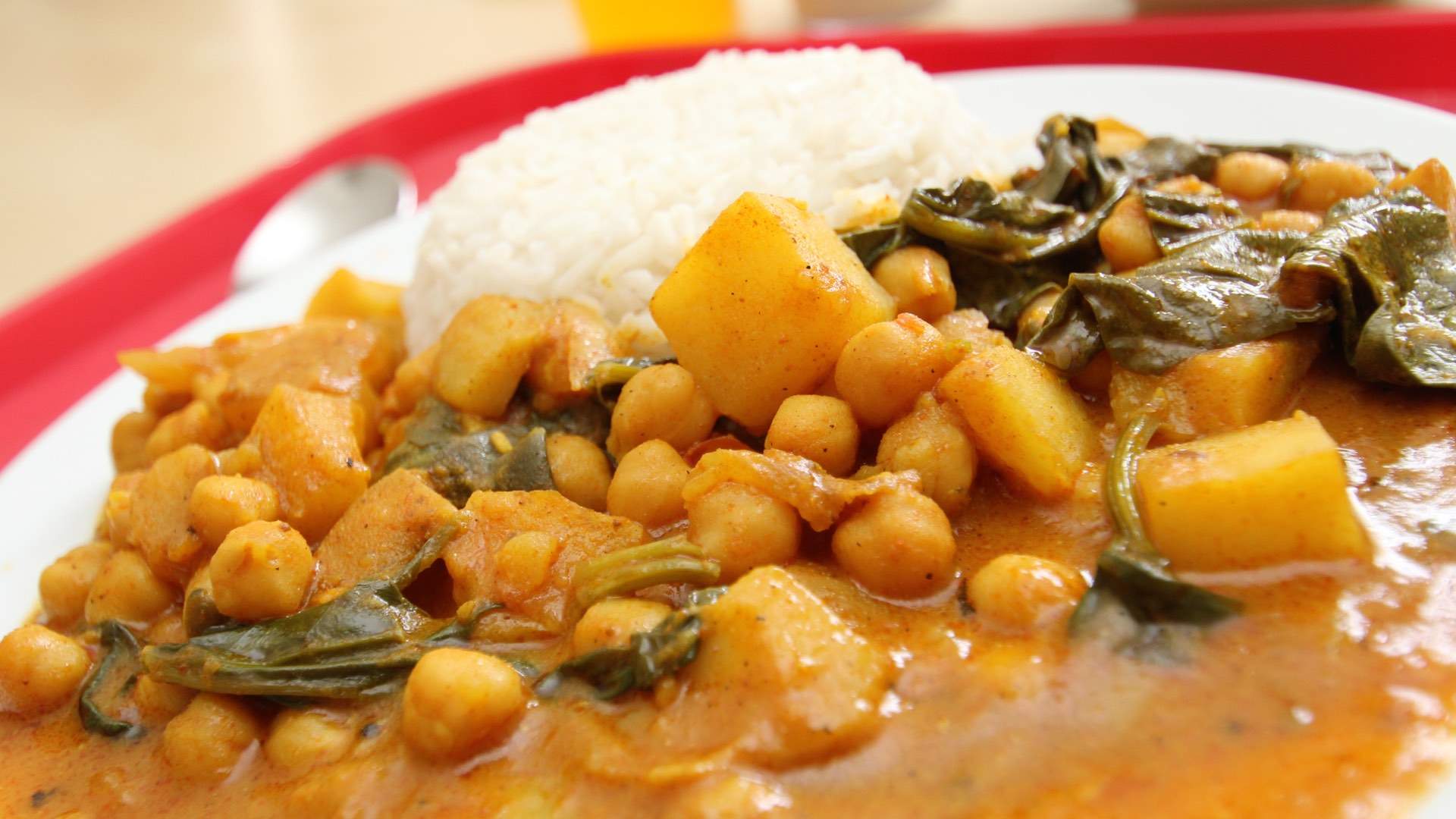 CROSSWAYS VEGETARIAN, CBD
For all-you-can-eat, minus the meat and any kind of pretension or style, it's hard to beat this longstanding Hare Krishna haunt. Perched above Swanston Street, Crossways plates up a different plant-based feed each day of the week, and you can eat your fill of the tasty, wholesome fare for just $7.95 (or $5.95 if you're a concession card holder). Feast up big on the likes of South Indian coconut curry, satay veggies, and lentil pasta, and even sate your sweet tooth with a house-made dessert — you'll still roll out with change from a tenner.
How much? $5.95–7.95 per person. 
Published on September 20, 2017 by Libby Curran