FOOD & DRINK
South Yarra Is Set to Score a Luxe New Rooftop Bar and Restaurant This Summer
Perched 24 storeys above Chapel Street, it'll have space for 200 people and boast primo sunset views.
By now, you've probably become well-accustomed to being shut up indoors, fantasising about dining out with mates and sipping drinks at buzzy bars. Well, here's another blissful image to add to your daydreaming montage: a summertime sipping session located 24 storeys above ground level, watching the sun set over the city. It's a dream that will soon become a reality — when the 627 Chapel Street building's luxury rooftop opens this summer.
The yet-to-be-named bar and restaurant is the work of 627 Chapel Street developer Goldfields, which has also yet to announce an operator for the luxe sky-high space. It has, however, revealed it's considering "three well-known local groups", as well as an international bid out of Los Angeles.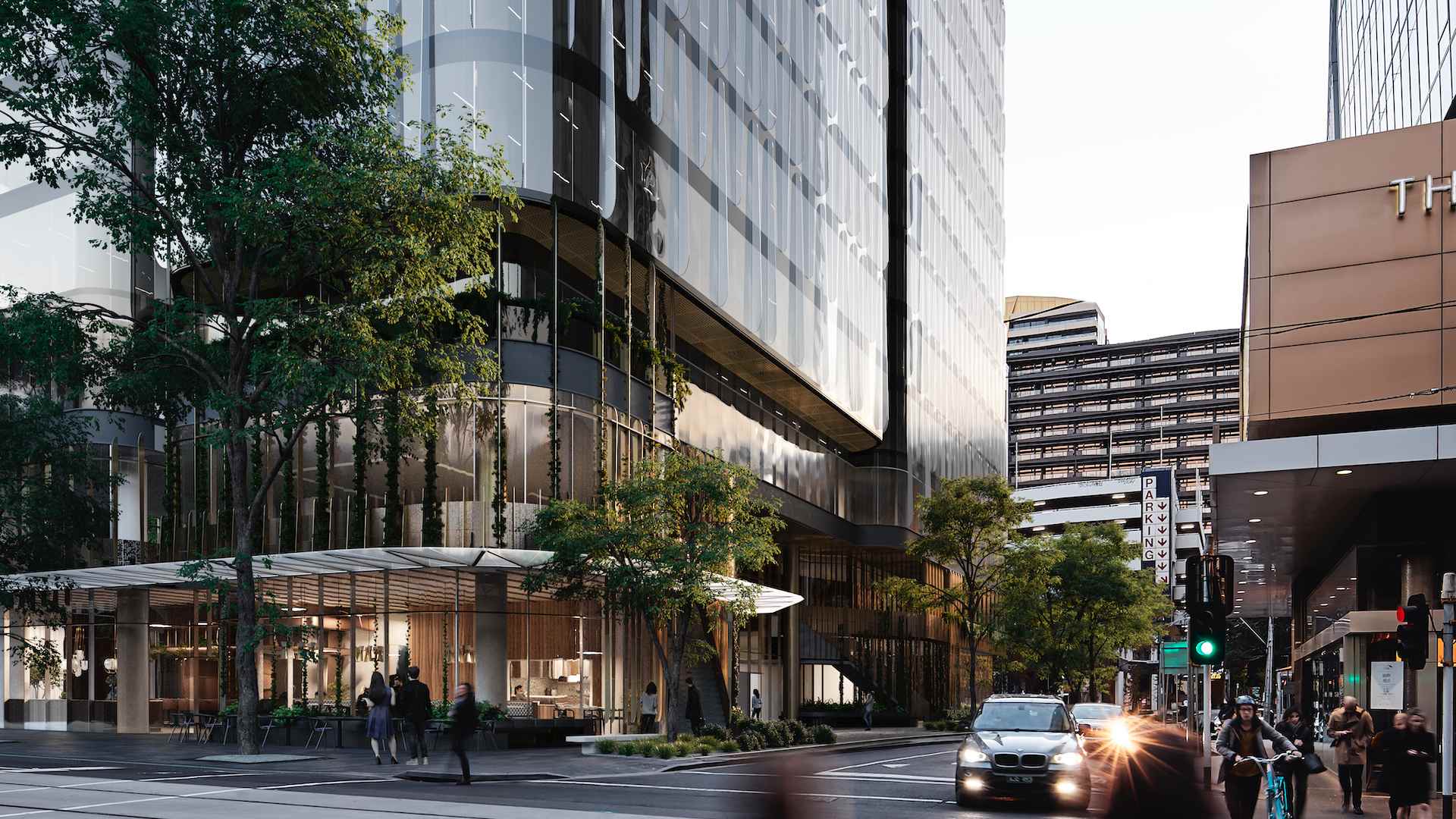 While mystery will continue to surround the plan for a little while longer, Goldfields has revealed a few key details about the design of the tower's rooftop bar. Taking cues from some of the world's most high-profile rooftop clubs, the 200-person terrace will look to fuse a modern Mediterranean aesthetic with a touch of sophisticated local flair.
Fittingly, in a nod to its address, the site's footprint clocks in at 627 square metres. Across that, there'll be a mix of indoor and outdoor spaces, with an open-sided pergola, relaxed lounge areas and lush canopy trees. As you can expect, the developer says the rooftop will be a prime spot to spend those South Yarra sunset sessions, with the site boasting panoramic views across Melbourne.
As for exactly which studio or designer will be bringing this luxe vision to life, that'll be up to the operators nominated by Goldfields. The makeover of 627 Chapel Street is set to come in at an eye-watering $300 million and is slated to be ready for occupancy by November this year.
The unnamed rooftop bar and restaurant is set to open at 627 Chapel Street, South Yarra in the summer of 2021–2022. For more details, see the precinct's website.
Published on August 13, 2021 by Libby Curran