FOOD & DRINK
Ten Kid-Friendly Restaurants and Cafes in Melbourne Where You Can Eat Like a Connoisseur
Yes, we CAN have it all.
in partnership with

So, you're a parent and a foodie. Quite the juggling act. But there comes a tipping point in every child-rearing connoisseur's journey: babysitters are an added expense to the cost of a night out, and preparing a separate meal for the rugrat(s) calls for time you can't spare right now. You're going to have to take the little treasures out with you. And the following is your key to doing so with no regrets.
We've teamed up with Holden Equinox, the SUV for parents with nothing to prove, to find the Melbourne cafe and restaurants where you can indulge your foodie longings while also catering to the kids. This city's culinary reputation isn't a throwaway line; we're envied worldwide for our quality, variety and all-seeing eye. And when it comes to great food, everyone is catered for. These ten venues across Melbourne are the kinds of places plenty of people frequent kid-free, but whose extra touches make family outings that little bit more special.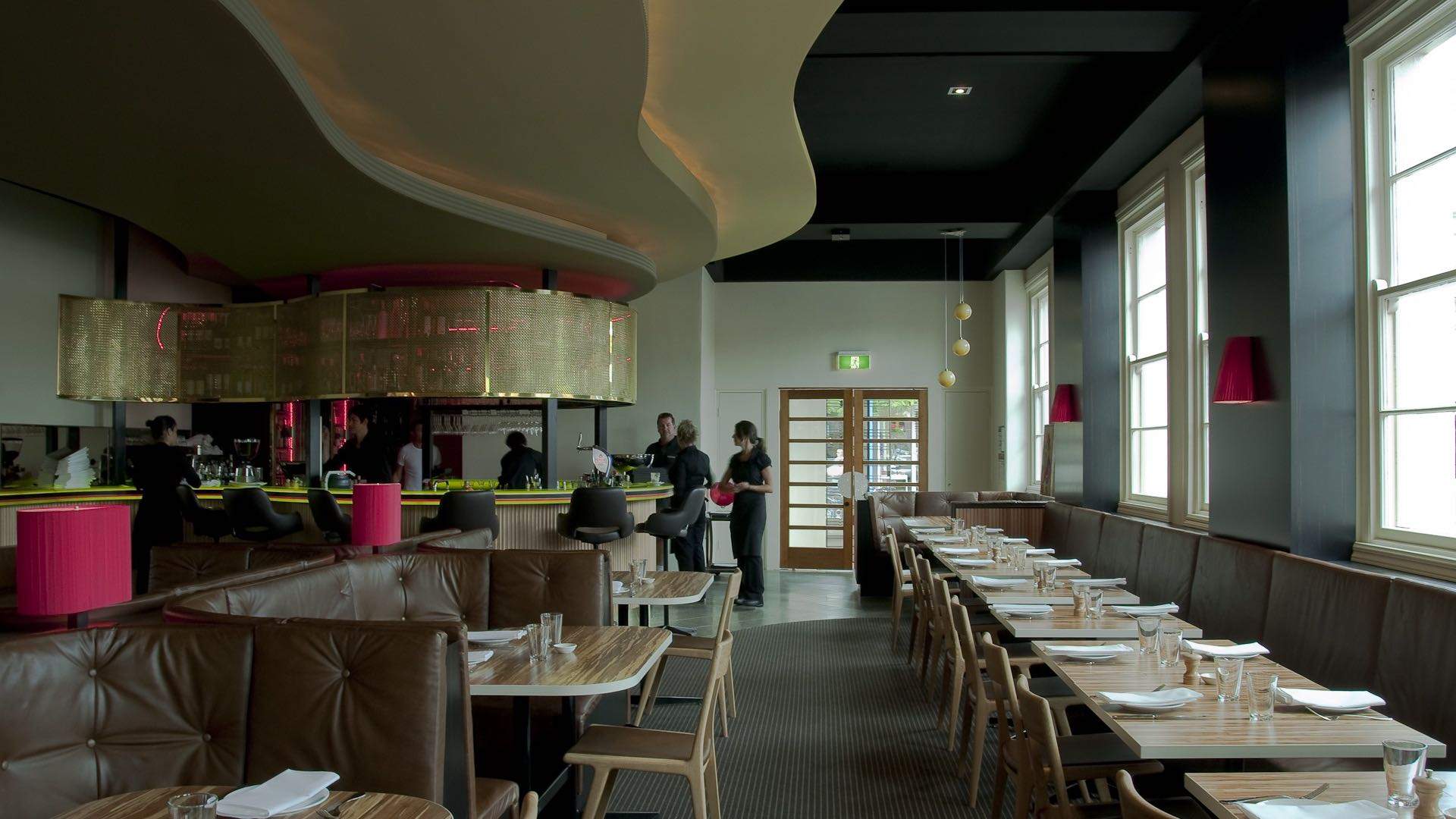 ILONA STALLER
Ilona Staller might be named after an Italian porn star, but this fun Balaclava restaurant and bar has firmly established itself as a go-to spot for families. The food is mod-Melbourne, from tasting plates to well-executed bistro classics — try the pappardelle with slow-braised lamb shoulder. The cocktails are delightful and there's an impressive list of by-the-glass wines, while the kids' menu doubles as a puzzle page that will occupy them as they await their popcorn chicken and chips ($12 with ice cream for dessert).
282 Carlisle Street, Balaclava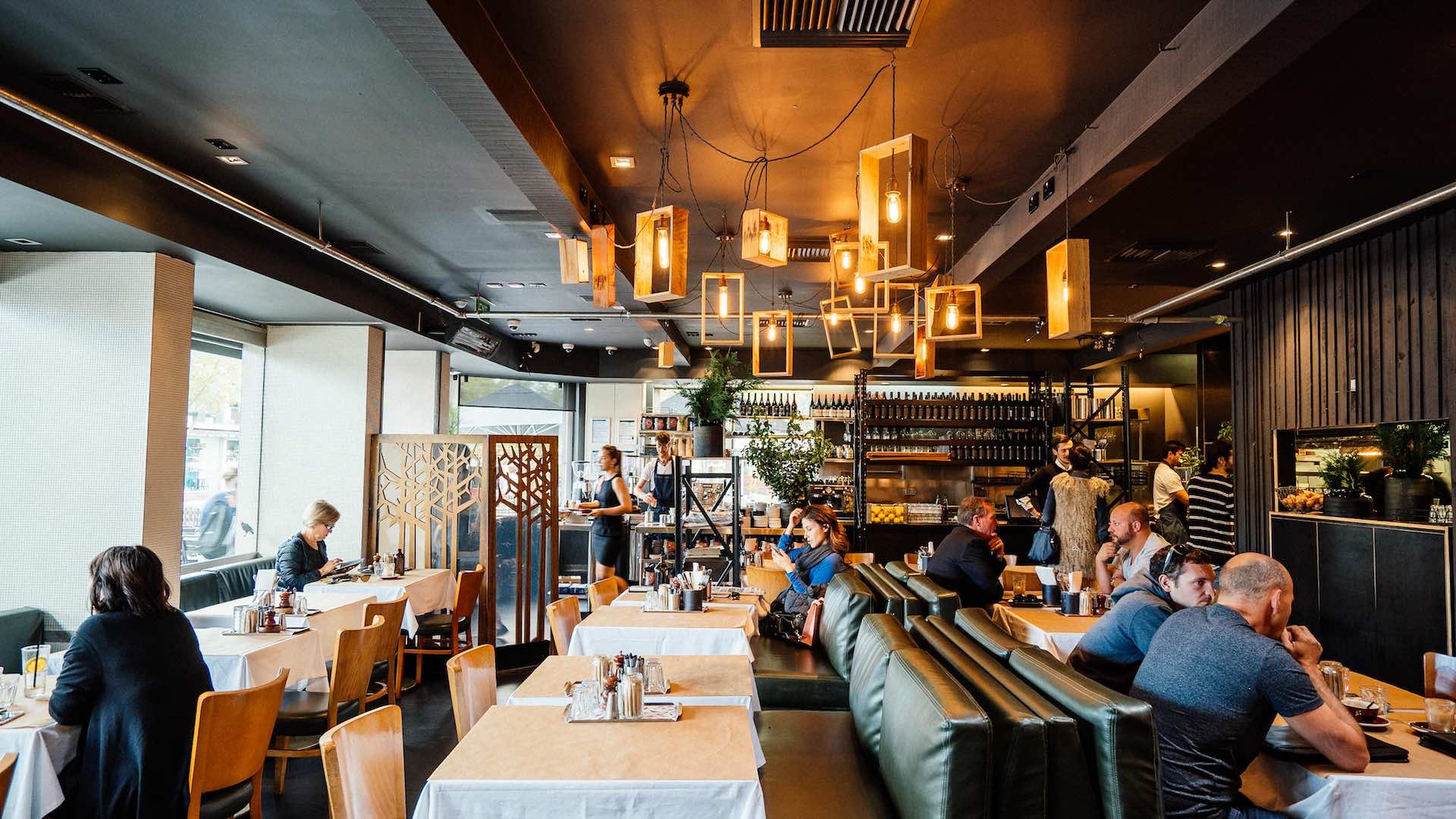 PANTRY
Now two decades young, Pantry — a hip and happening cafe by day and stylish diner by night — is a place made for repeat visits. For parenting folk, this could mean twice in one day. True to its bayside location, the vibe is beachy and casual, with top-notch food across six menus (including one for kids), and a cocktail and craft beer list that's in the ballpark of the city's more booze-focused venues.
1 Church Street, Brighton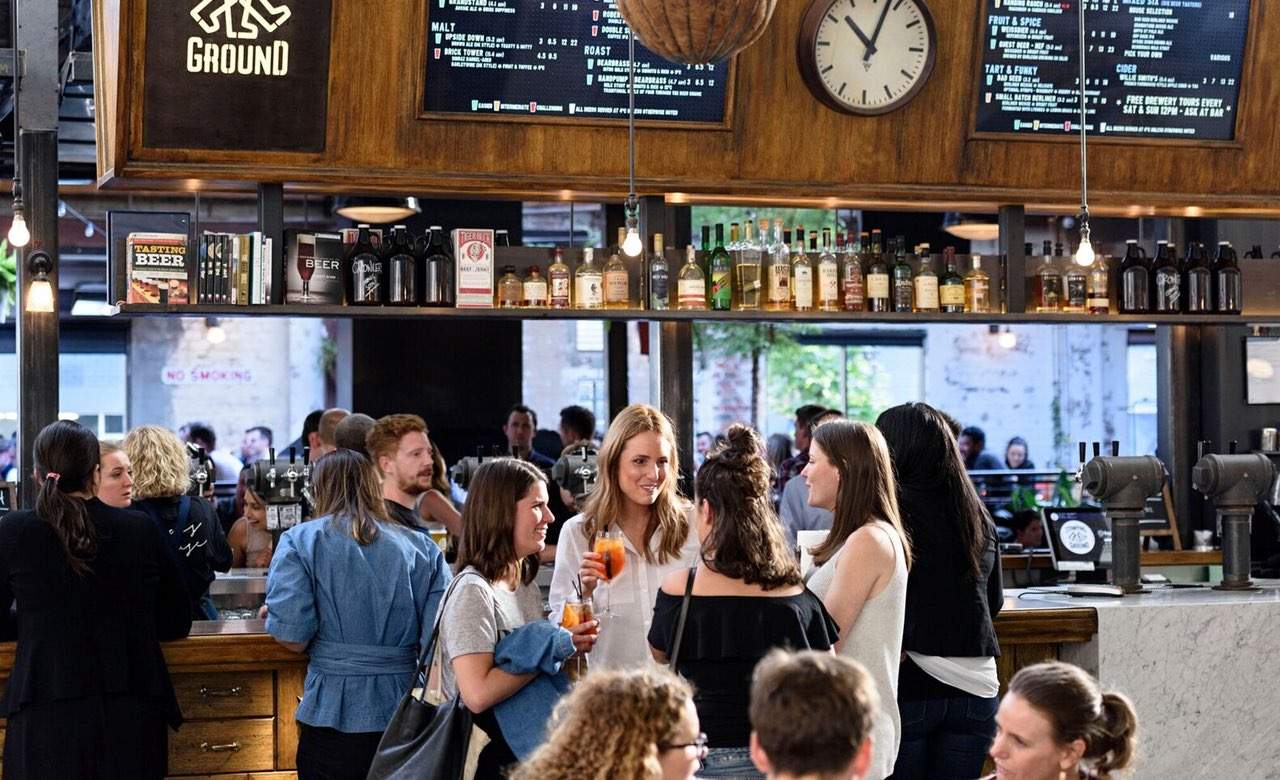 The rise of brewpubs has allowed more locals the chance to taste Australia's best beer straight from the source. Melbourne brewer Stomping Ground fulfils its core function with around 20 all-tastes-catering brews, but the voluminous warehouse-turned-beer hall also serves great grub (stout-braised ribs, saison-infused mussels, grilled barramundi — oh, and the beer ice cream is a must-try) and allows parents the chance to properly enjoy said food and drink by virtue of a split-level cubby house that distracts the tiddlywinks.
100 Gipps Street, Collingwood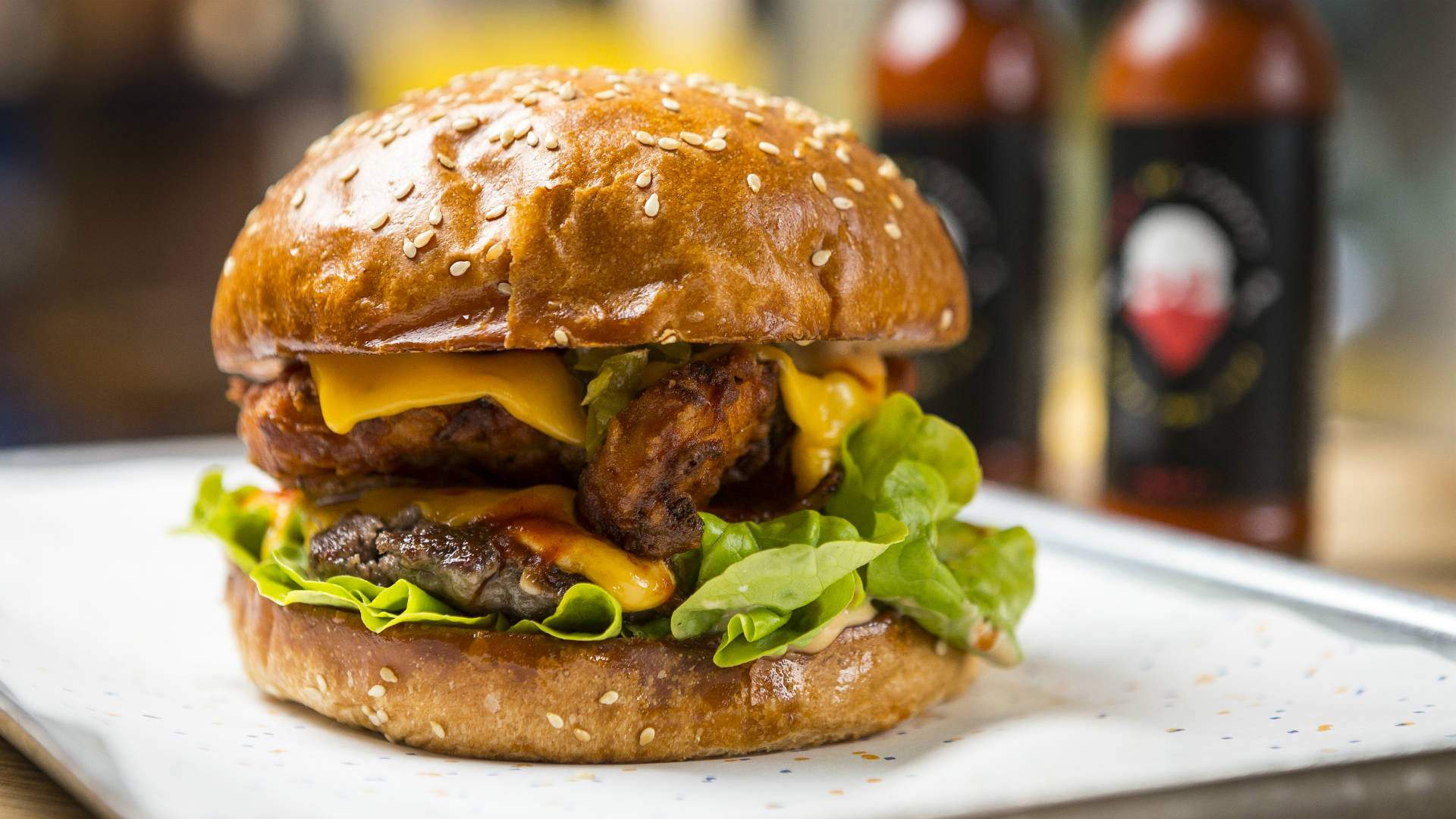 This burger craze is getting a little tiresome, but it does offer parents ample excuse to indulge. After all, how can you go wrong bringing your kids to a place with a weekly rotating chocolate bar shake? 8bit's delicious American-style burgers are whipped up in minutes, and actually, there's a refreshingly anti-Instagram slapdashedness to them. The venue's rustic-retro feel also extends to a stand-alone arcade machine (Pac-Man, Galaga, etc) which will delight 1980s kids as much as it bores those of Gen-Z and Gen-Alpha vintage.
8 Droop Street, Footscray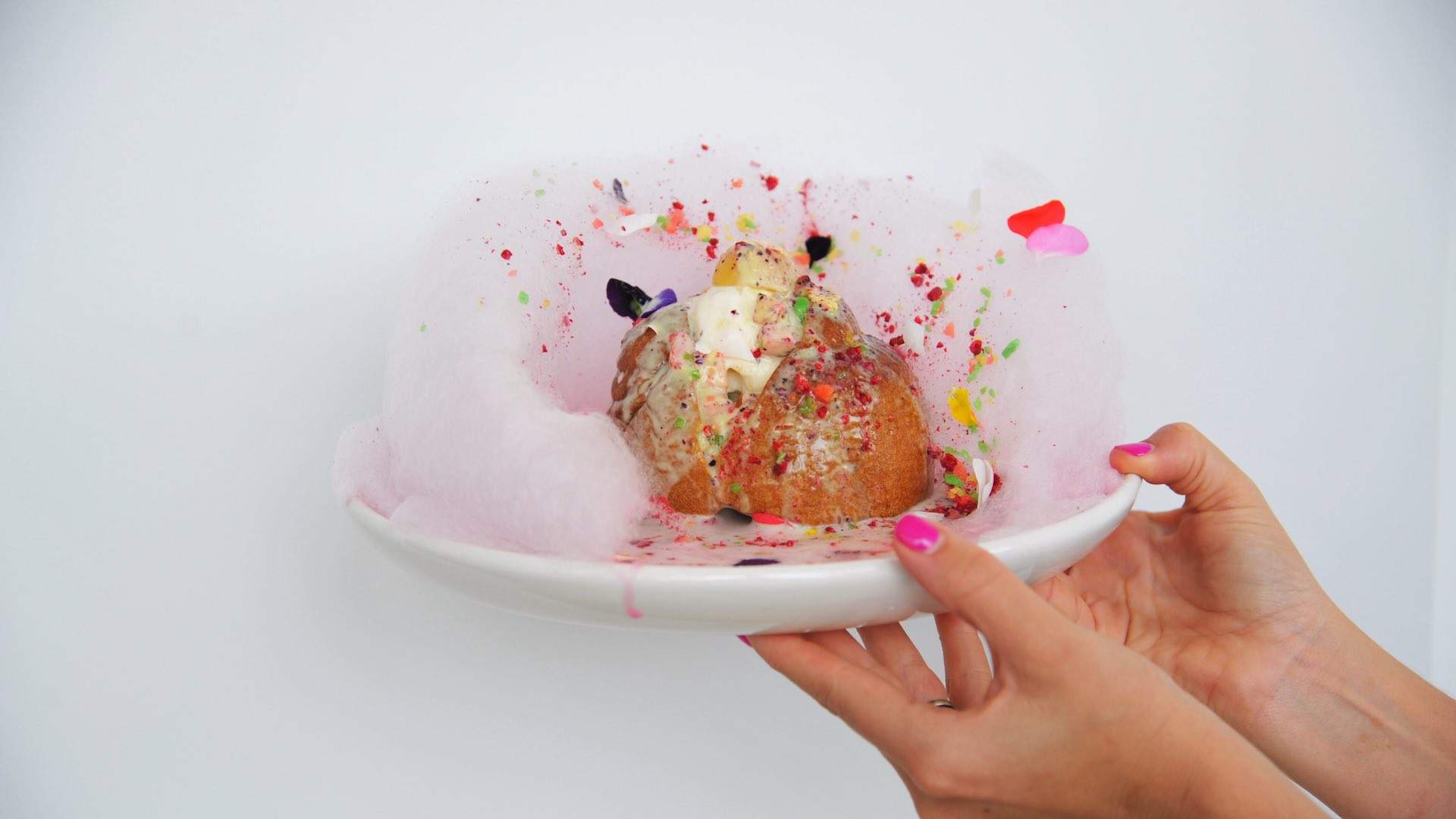 "Here comes our food — quick, get your phone out!" is a common catchcry, and even casual Instagrammers could be excused for uttering it at Long Story Short, with its Scandi-chic interior and Asian-leaning brunch menu packed with bright colours, exotic elements and some pretty nifty tricks. Case in point: the fairy floss dessert burger ($19). It's the sort of thing that helps pay for dentists' holiday homes, but your kids' eyes will light up – trust us. For early-doors drinks, there's a grab-bag of craft beer, some European bubbles and vino, and classic cocktails galore.
40 Crockford Street, Port Melbourne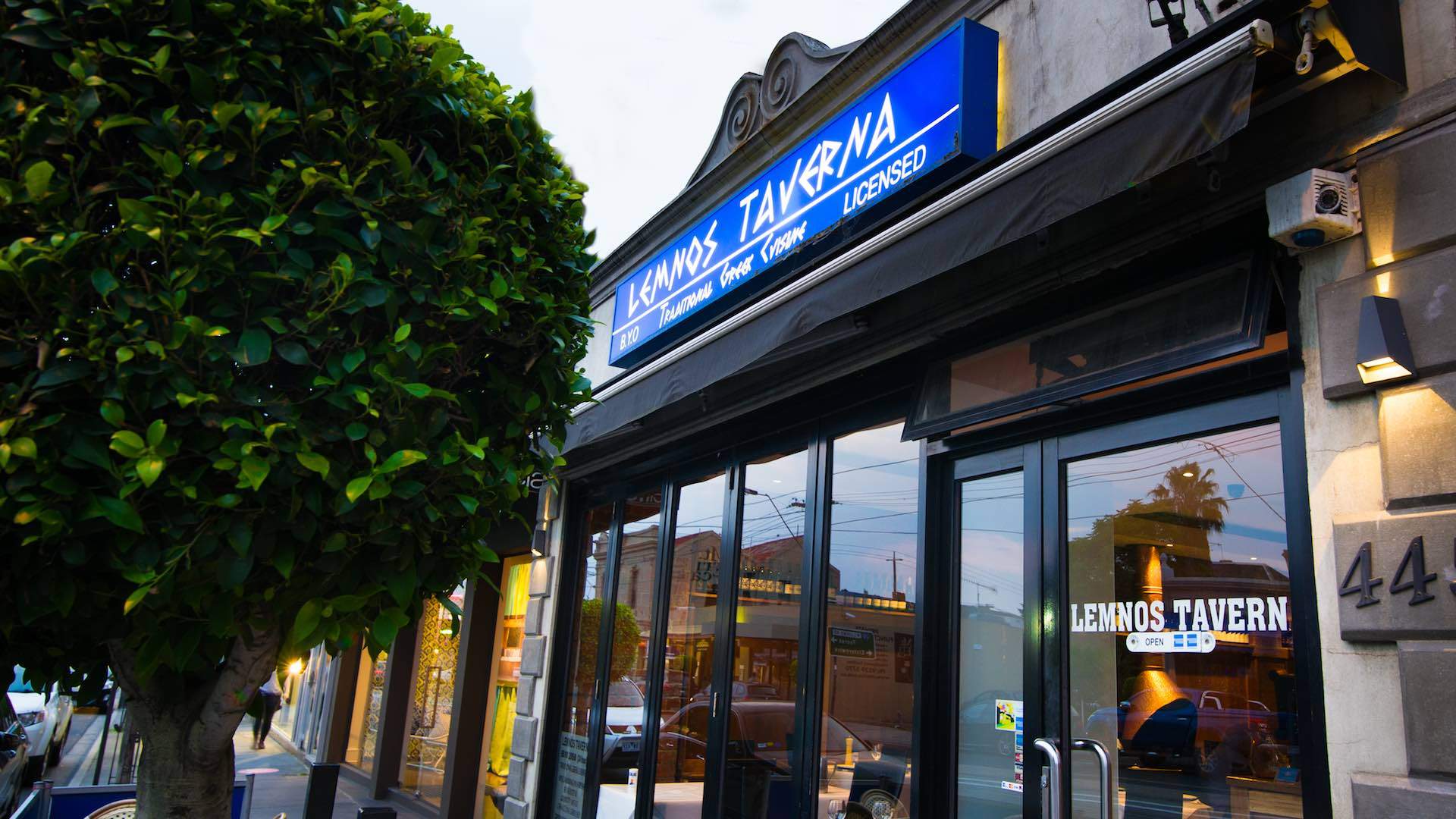 LEMNOS TAVERNA
Lemnos Taverna owner Theo Kolliniatis transports the many childhood hours spent in his uncle's restaurant on the Greek island of Santorini into the kitchen of this bustling, wholesome High Street eatery. Each day is a lesson in organised chaos, as attentive waiters bring a succession of succulent meats, chargrilled seafood, bread and, of course, to-die-for saganaki to white-clothed tables occupied by young couples and cross-generational families. Yes, it gets loud, but, hey, can't this also be said of home?
445 High Street, Prahran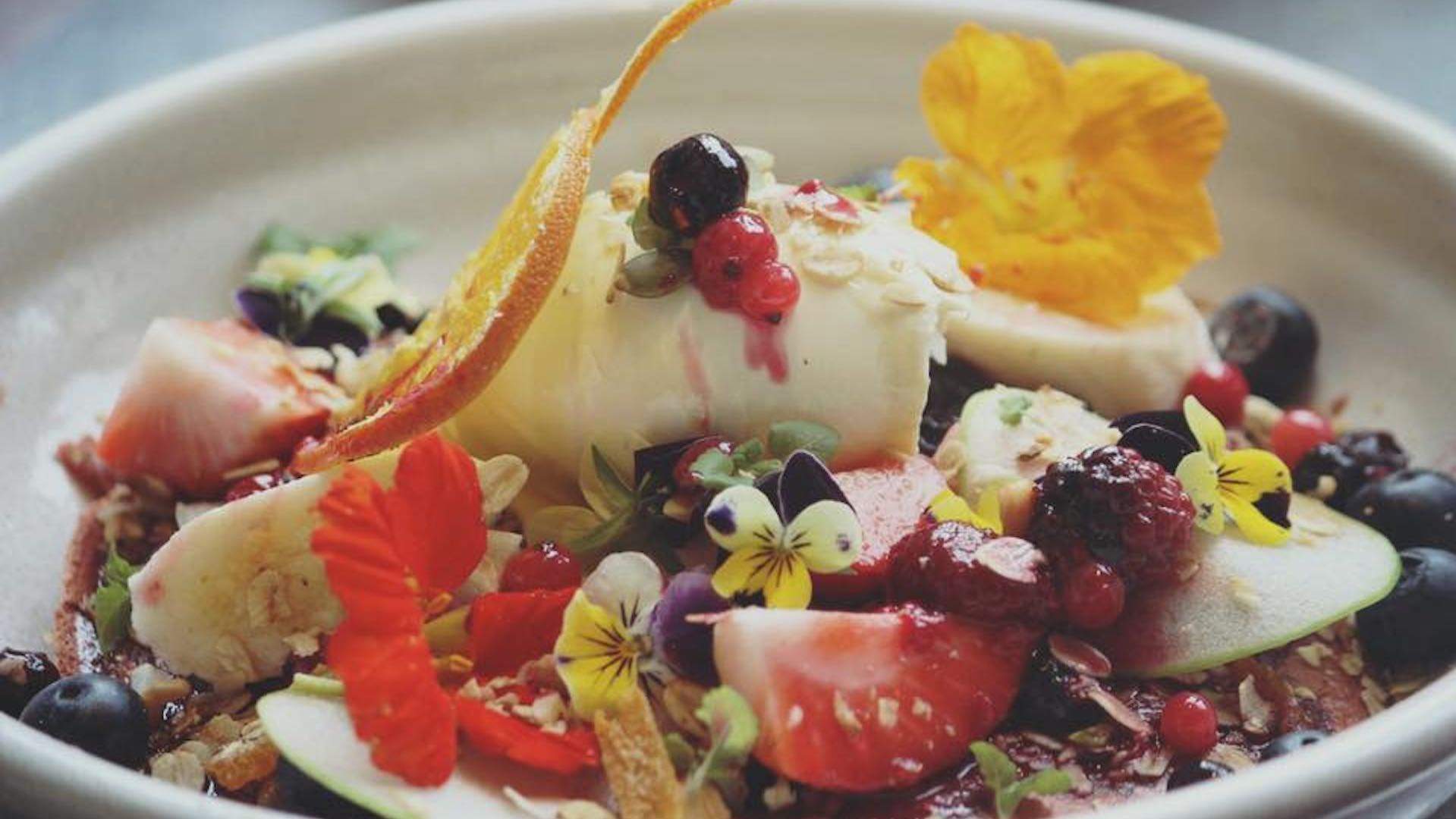 GO WEST EATERY & TUCKSHOP
The Village People were onto something back in 1979, if the fast-growing population — and gentrification — of Melbourne's outer-western suburbs is anything to go by. The Go West cafe in Rockbank is bright and homely, with lots of space to manoeuvre a double pram or gaggle of geese kids. The menu divides its focus between superfood breakfasts, linger-worthy brunches and tuckshop-style snacks, while the homemade sausage roll/milkshake combo is a winner for kids. Coffee comes via Rosso Roasting Co, and 'anti-coffee' options include the exquisite Calmer Sutra chai latte.
27 Woodlea Boulevard, Rockbank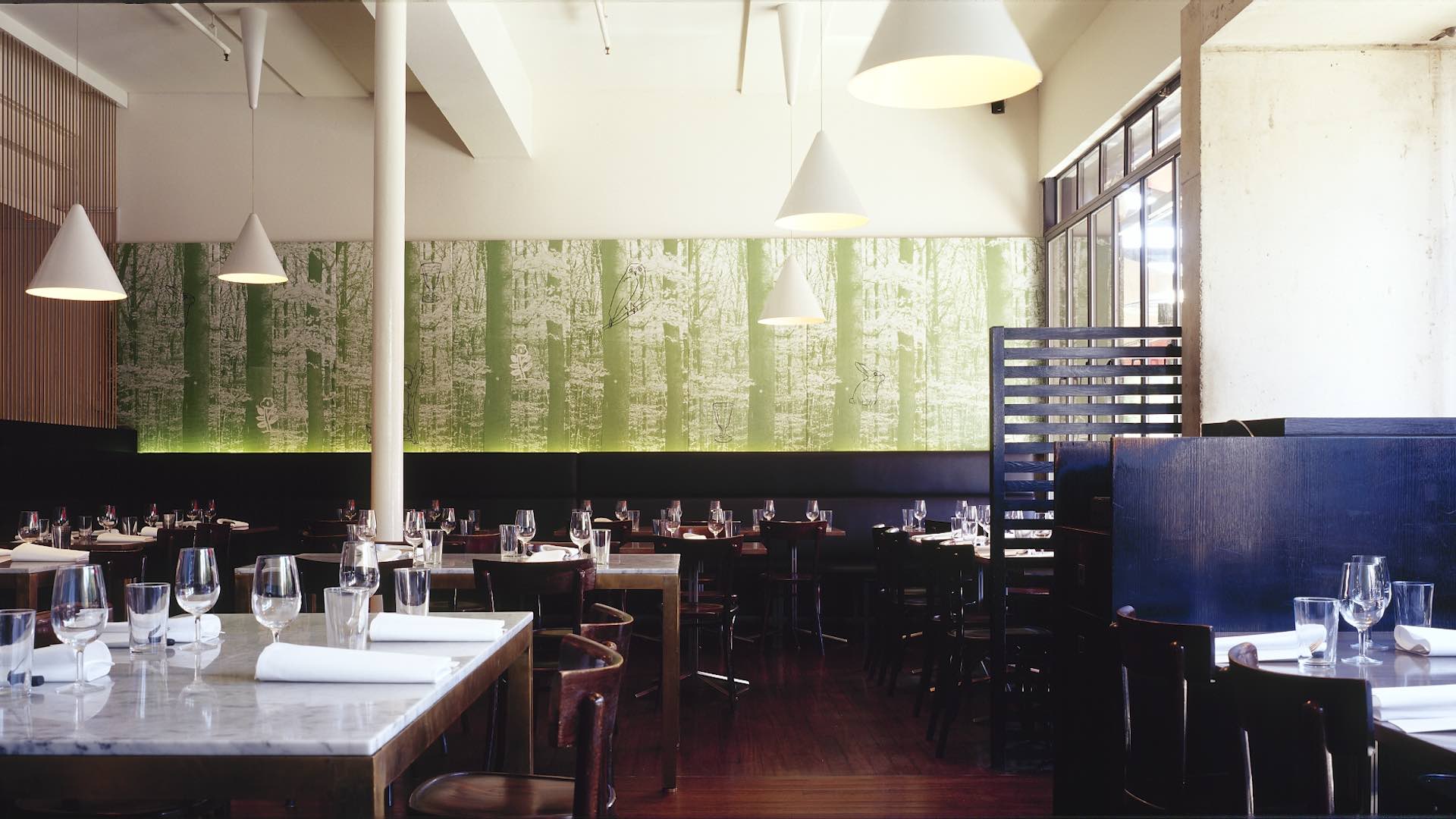 MR WOLF
"Come early with the kids; stay late with a bottle of wine", is Mr Wolf's catchphrase. While it's hard to be both family-friendly and an after-dark destination, this stylish, Karen Martini-owned venue does it exceedingly well. Martini's kitchen effortlessly conjures the good stuff; think crispy-edged thin-crust pizzas, antipasti, slow-braised meats, and dark and daring deserts. It's this sort of high-quality, simple fare and warming vibe that sets Melbourne apart from the rest of the country.
9-15 Inkerman Street, St Kilda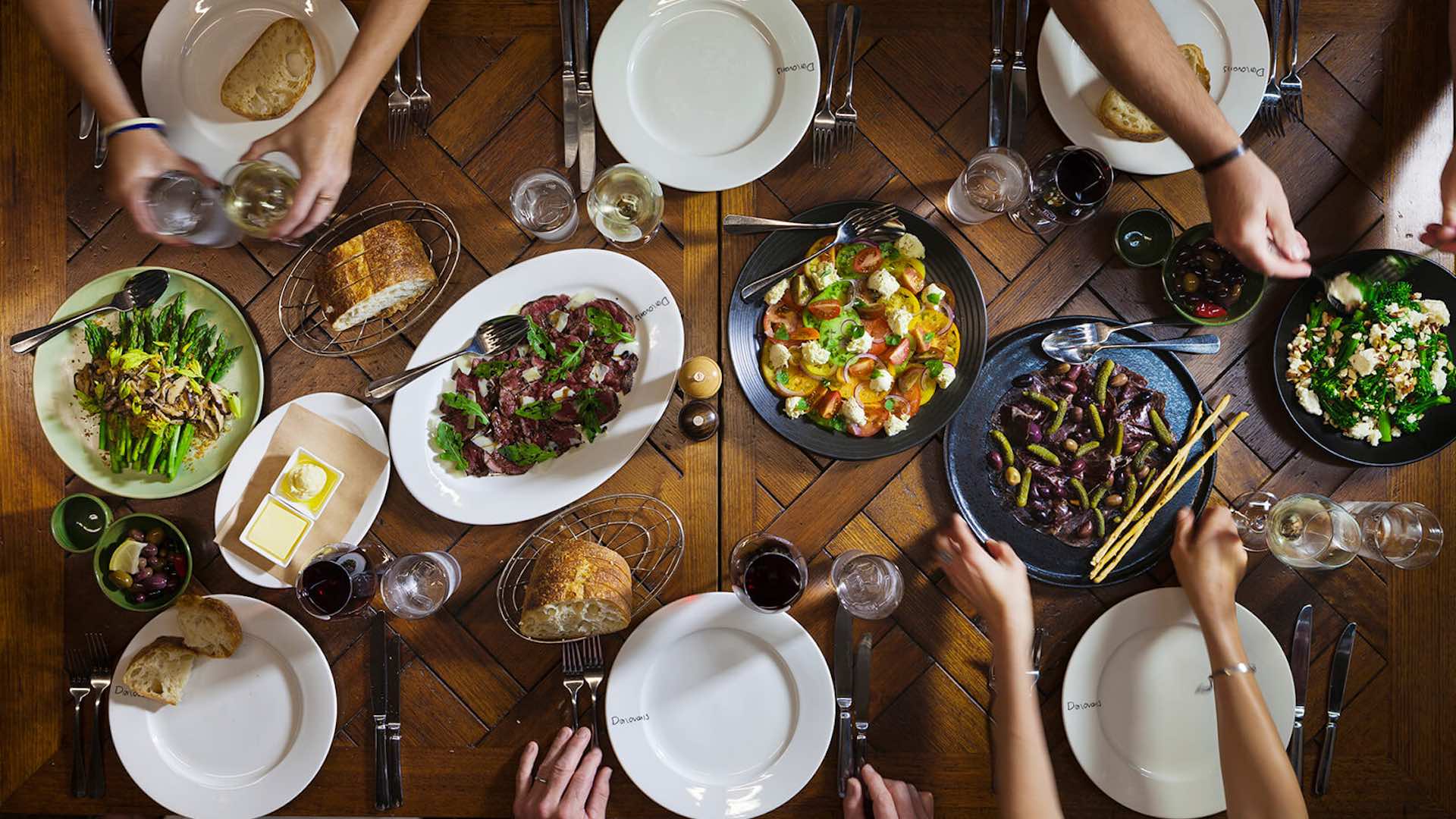 DONOVANS
Despite a long-held reputation as a go-to bayside foodie spot, Donovans has always taken pride in its home-like vibe. The place has rebounded with a vengeance after a devastating fire in 2014, continuing to bang out the tried-and-true: charcoaled grain-fed steaks, glammed-up fish and chips, a peerless chicken pie — all washed down with Australia's best wines. The kids' menu, too, hits the spot, as does the location. Take a walk on the beach afterwards. Luna Park's toothy smile also beckons.
40 Jacka Boulevard, St Kilda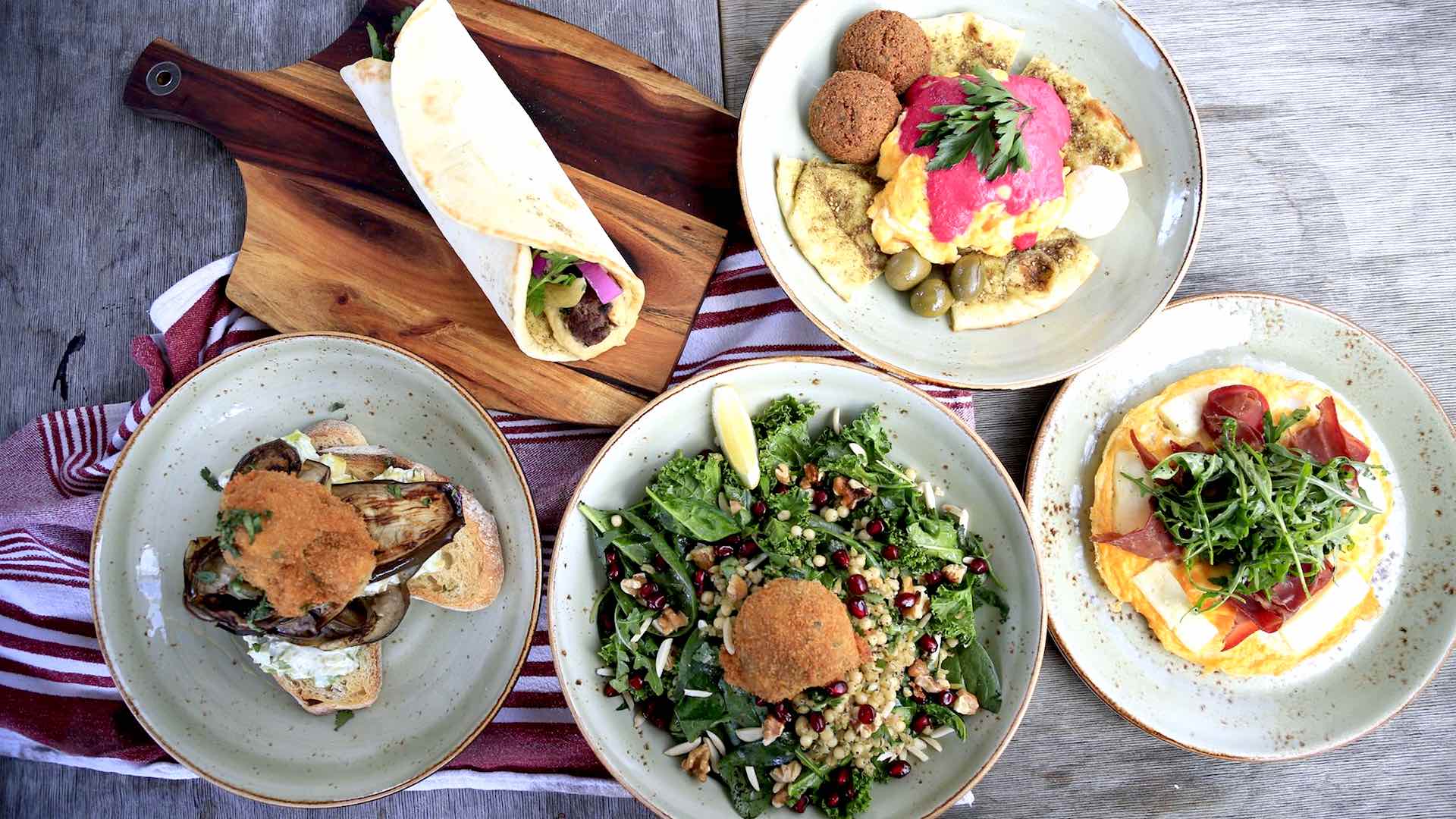 PHAT MILK
Phat Milk is easily missed, but beyond this Travancore cafe's small rustic frontage is a large whitewashed back room and courtyard that's equally a hit with young couples and families. The menu has a strong Middle Eastern influence. Try the excellent breakfast platter for $15 or, for a lunch that you won't forget in a hurry, the falafel burger with harissa mayo, pickled cucumber and a side of fries. Kids' options cater to junior palettes both adventurous and fussy, while their coffee rivals anything else in inner-western Melbourne.
208 Mt Alexander Rd, Travancore
Drive your family on adventures in and outside of town in the Holden Equinox, the SUV for parents with nothing to prove. Find out more on the Holden website.
Published on January 12, 2018 by Daniel Lewis