FOOD & DRINK
Ten Things to Try at Melbourne's Night Noodle Markets This Year
Melbourne's Asian food scene will descend upon Birrarung Marr for 18 days. Are you prepared?
Ten Things to Try at Melbourne's Night Noodle Markets This Year
Melbourne's Asian food scene will descend upon Birrarung Marr for 18 days. Are you prepared?
---
in partnership with

November has swiftly come around again. But it's nothing to worry about; it just means the Night Noodle Markets are back to impress us again with food as far as the eye can see. This year, there will be over 30 stalls hosted by Melbourne's best chefs and their restaurants, presenting Asian-inspired meals to stun even the most finger-on-the-pulse foodies.
The markets are taking place at Birrarug Marr this year, between November 9–26 and you can expect live performances, roaming acts and DJs while you indulge in your eats. And it's all cashless this year, so you won't be burdened by kilograms of loose change.
We understand you've only got one stomach, and even if you went to all 18 nights of the markets you'd be hard-pressed to try every amazing meal on offer. So we've perused this year's setlist and picked out a handful of meals that will vastly improve your Noodle Market's game. We've also asked Beer The Beautiful Truth to help you out even more by pairing these tasty eats with some truly special beers.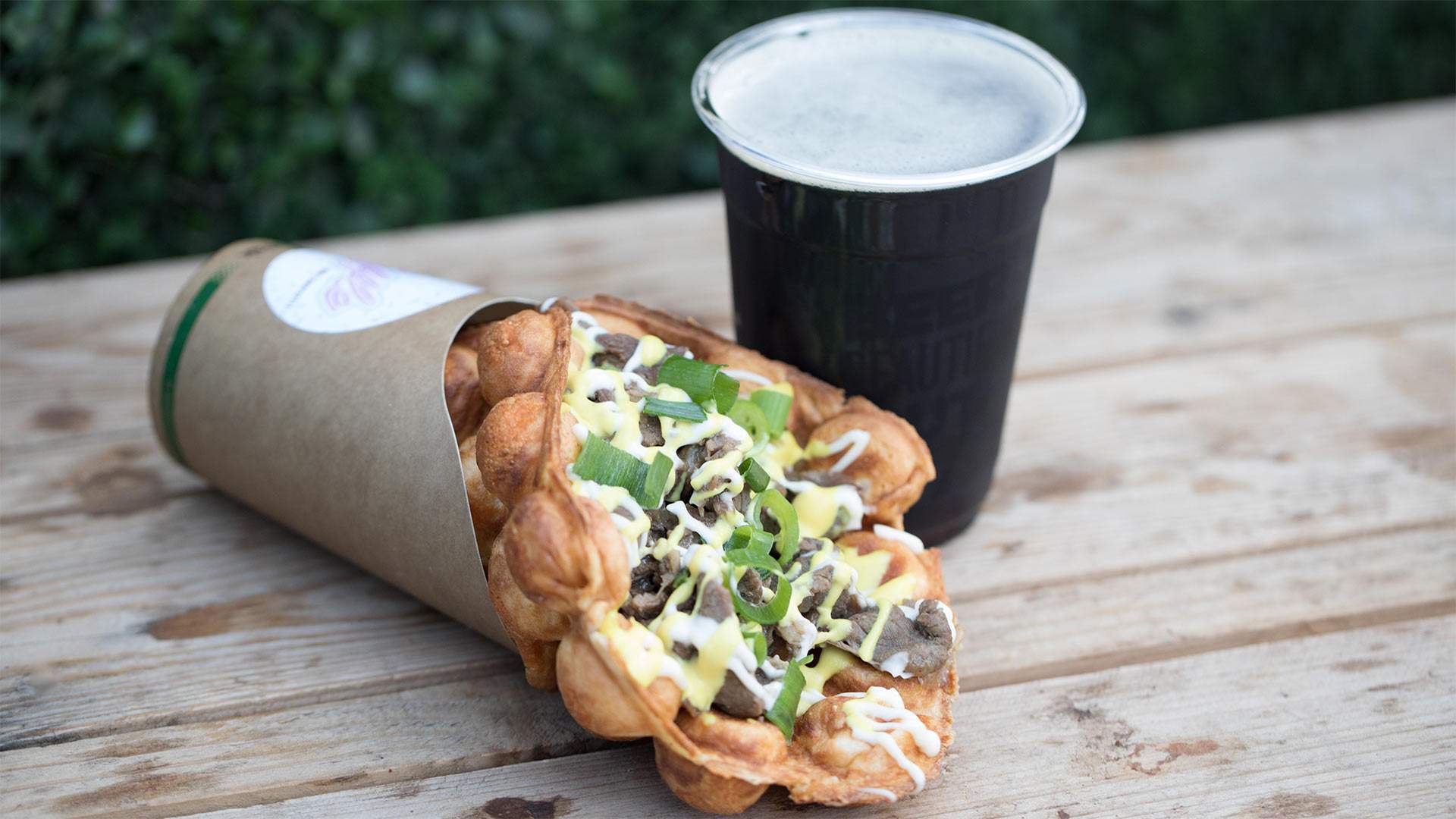 PUFFLE: BULGOGI BEEF X PHILLY CHEESESTEAK
Before this year's Night Noodle Markets, if someone had asked us what a puffle was, we would have said a bird. Turns out it's a kind of waffle cone made from cheese, and the guys behind it are educating the masses about their namesake's deliciousness. They'll be showcasing this indulgent savoury cone at the markets by filling the cheesy waffle with Korean marinated bulgogi beef and Philly cheesesteak, topping it with Japanese mayo and shallots. This is sure to be a messy handful of crunchy, gooey goodness, so it'd be best to opt for an easy-drinking, smooth malt-driven ale to help wash it down, like a White Rabbit Dark Ale.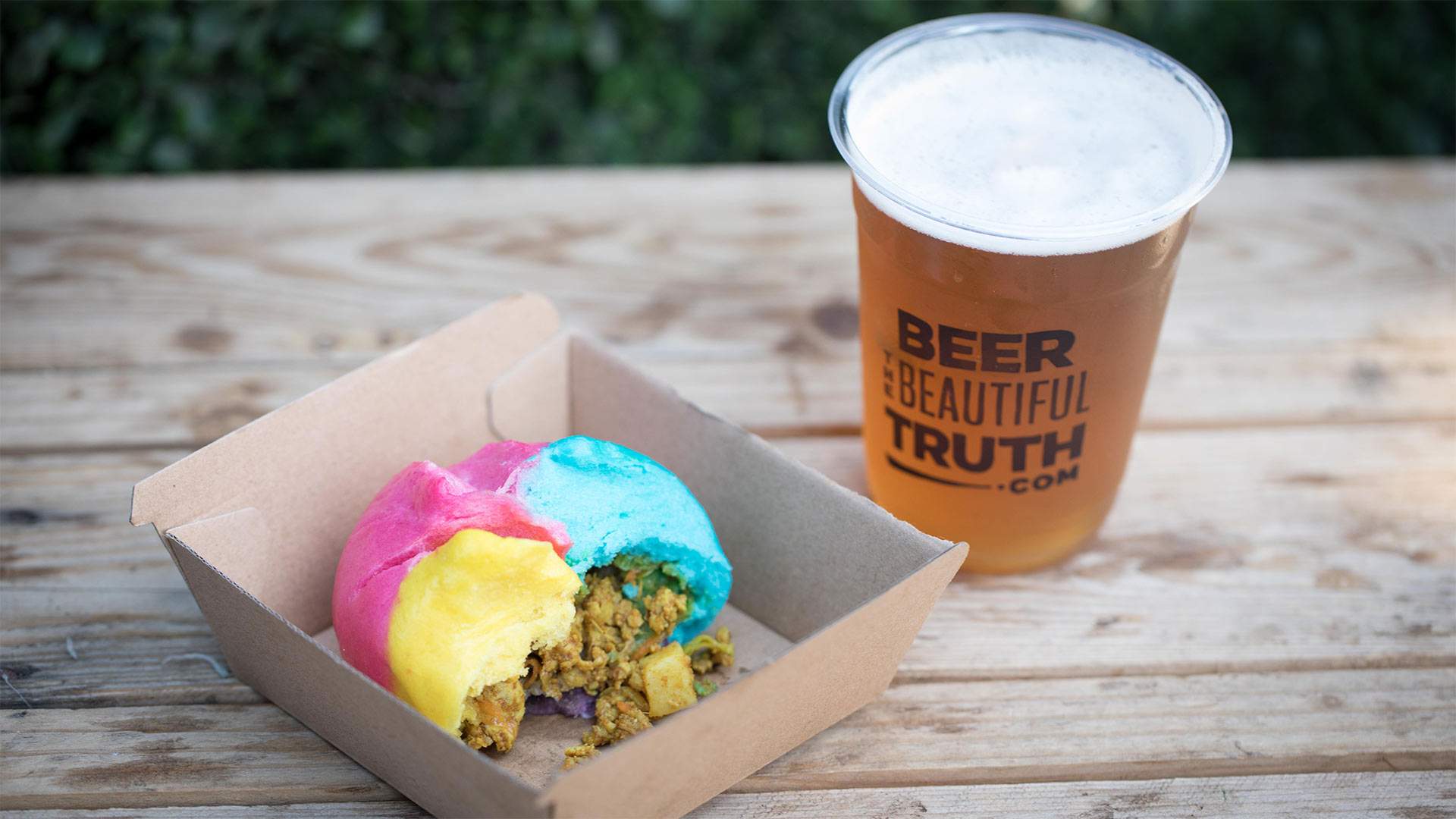 BAMBU ASIAN EATING HOUSE: UNICORN BUN
We know what you're thinking. Why does food also have to look so bland and food-coloured? Well, South Melbourne's Asian-fusion restaurant Bambu is bringing a bit of rainbow into the Night Noodle Markets with their unicorn bun. Sure, food isn't really supposed to look bright and pastel-coloured, and the unicorn trend is a bit trying, but, you have to admit, it's hard to say no to this striking number. And besides from standing out from many of the other dishes at the markets, the unicorn bun is also filled with cosmic curried chicken. Wash it all down with a Geelong-brewed Furphy, a low-key, refreshing ale for your high-key pastel bun experience.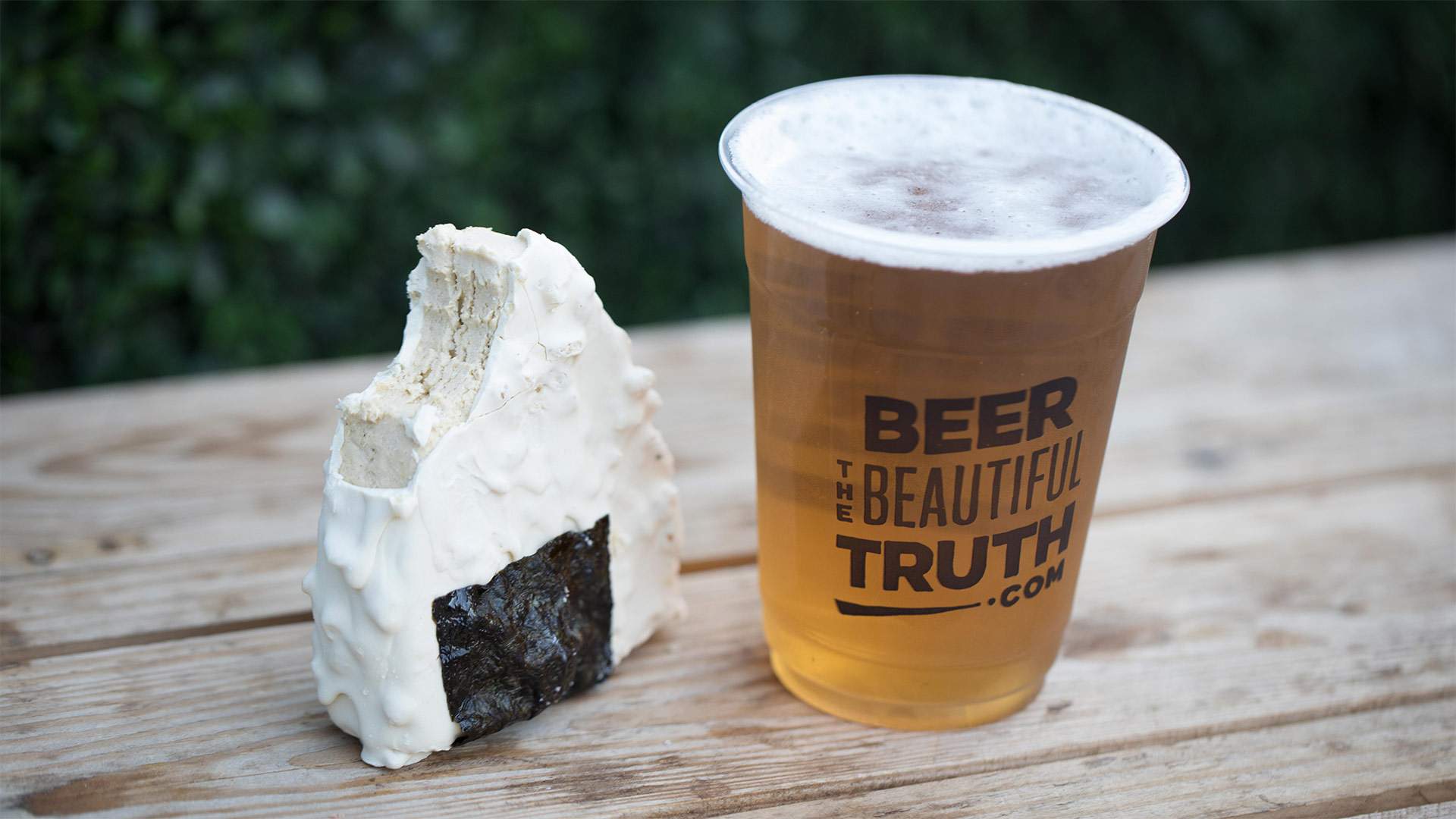 GELATO MESSINA: OH-NO-GIRI
Sydney favourite Gelato Messina is at it again, making gelato from ingredients that normally wouldn't end up there on purpose — and past Noodle Markets have proven to be some of their best testing grounds yet. One of this year's Messina offerings is called the 'Oh-No-Giri', a play on Japanese onigiri, those small clusters of rice wrapped in seaweed. Seaweed ice cream doesn't sound that great and rice cream (see what we did there?) may be a bit bland. So, Messina started with a green tea gelato, threw in some pistachio mousse, then dipped the whole thing in white chocolate and sprinkled with rice bubbles to create a sweet, massive version of the Japanese snack. Very clever, Messina. Beer-wise, clash cultures with a XXXX GOLD to round off your next level gelato experience.
LET'S DO YUM CHA: CHARCOAL INFUSED BBQ PORK BUN
One of Melbourne's favourite food trucks is making a volcanic food sculpture. Well, sort of. Let's Do Yum Cha has modified their char siu bao (BBQ pork buns) with charcoal, but never fear — the same meaty filing from their regular pork buns will still sit in the middle of these new charcoal-infused buns, resembling a miniature volcano. Of course, it'll still have its fluffy texture and delicious flavour, too. Balance out the density of the squishy pork bun goodness with a refreshing James Squire 150 Lashes pale ale.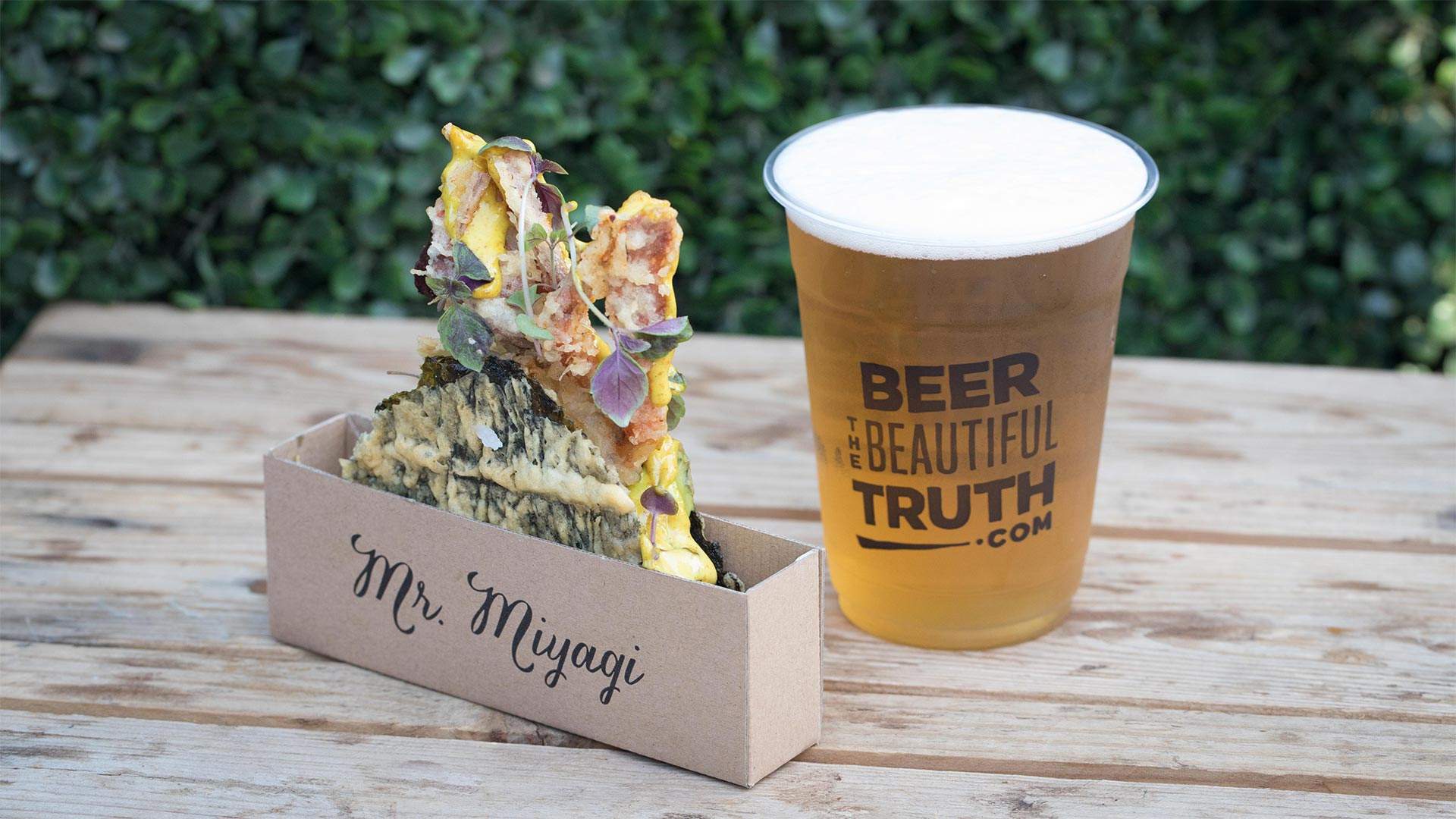 If you're planning on taking your Night Noodle Market experience down the seafood route, firstly, we salute your intrepid nature, secondly, Mr. Miyagi's Bombay crab taco is where it's at. The funky Prahran eatery dishes out these babies with as much poise and confidence as the karate master himself — you'll be completely at peace with one of them in your hands. Each mouth-watering taco is a meticulous combination of Japanese tempura soft shell crab, sushi rice, guacamole, jalapeno, crispy garlic and curried mayo in a nori taco shell. The delicacy of the crab paves the way for a Kirin Megumi, softer on the palate and all in all a delicious tasting beer.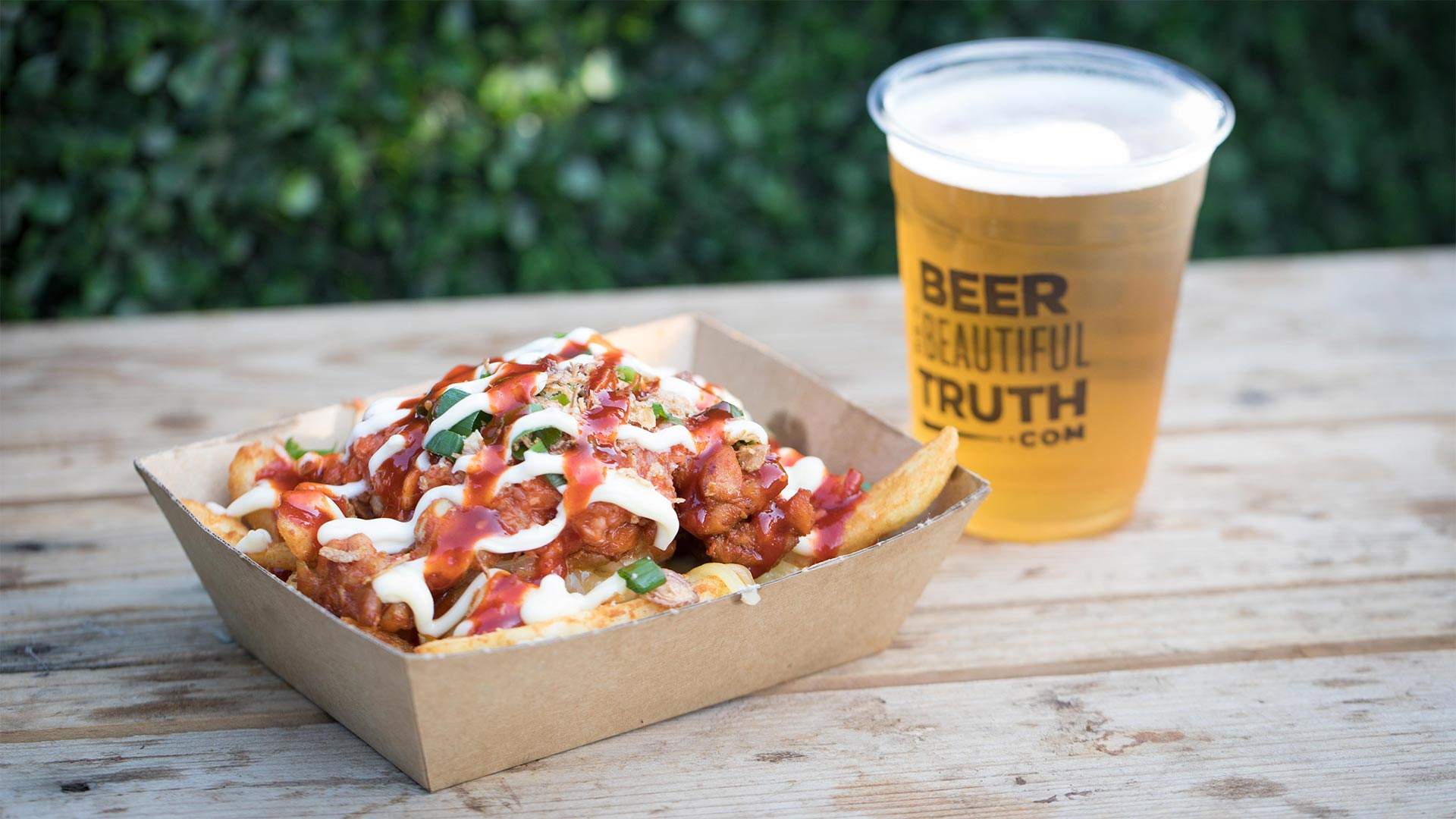 POKLOL: CHICHI FRIES
Who knew that when the original snack-pack burst into the Australian food scene it would transform into such a versatile cuisine? Poklol has been a frontrunner of this trend with its chichi fries. The team has perfected the art of making their beer-battered fries super crunchy, topping them with cheese, kimchi, shallots, Japanese mayo and sweet Korean BBQ sauce to fuse what seems like an uncountable number of cuisines into one beautiful bowl of goodness. Knock back each crunchy, perfectly formed bite with a golden-coloured Little Creatures Pilsner.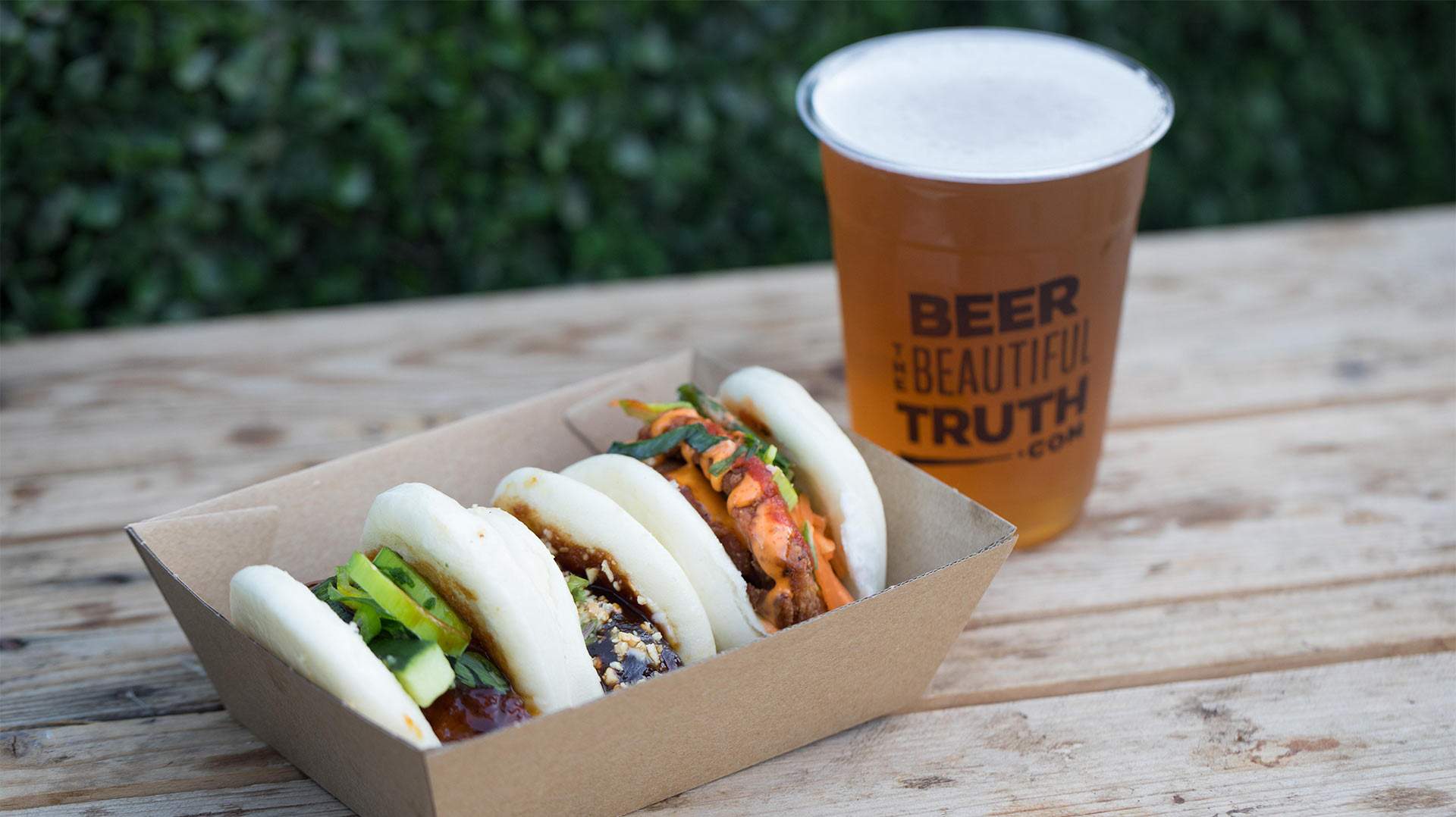 CLOUD THIEF: OLD SCHOOL BAO TRIFECTA
If you've ever won a trifecta, chances are you're probably still telling people about it. And fair enough, it's almost an impossibility; we reckon you can die happy knowing you've guessed first, second and third place in the same race. But if you're not the gambling type, you can still experience the perfect triad at the Night Noodle Markets, by way of Chinese steamed buns. Our mates over at Cloud Thief (formerly Bao Stop) are making it easier to try a few flavours by simply putting them all on the same plate. Head to Cloud Thief's stand and order the Old School Trifecta — you'll get braised pork belly, fried chicken and Peking duck bao without having to order three separate meals. A Furphy's got your back on the brewski side of things, too.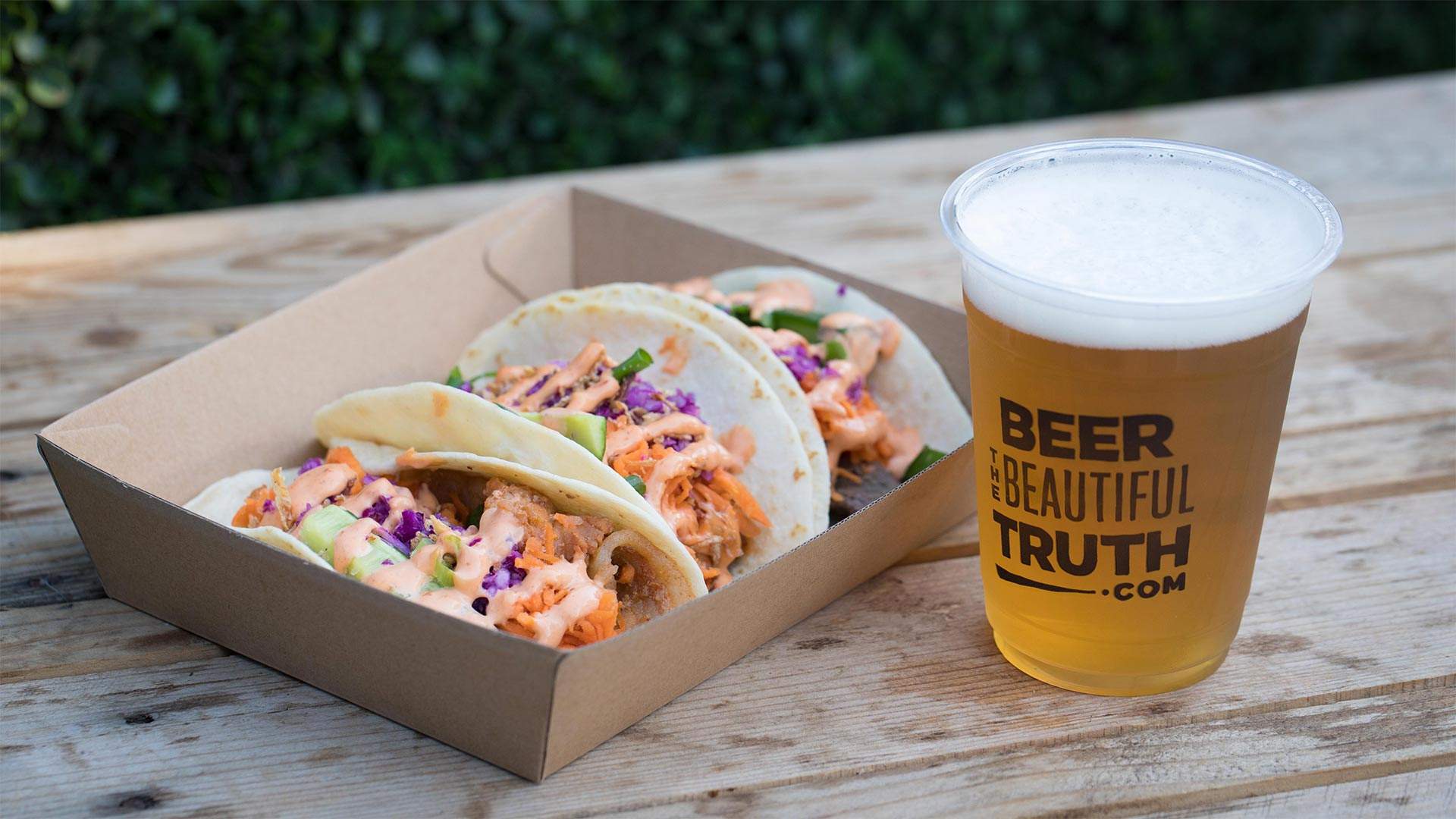 POKLOL: KOREAN BBQ TACOS
Life is good when you have a warm taco clamped in your little hand and a refreshing brew in the other. Poklol has got this figured out to a T, serving up a Korean-influenced trio of the palm-sized Mexican treats, paired with a cold one. Enjoy bulgogi beef, chilli chicken and chilli pork tacos all served with pickled carrots, kimchi slaw, cucumber and shallots and finished off with a slathering of Poklol's secret pokky sauce. Yeah, it's a lot to take in. Let a James Squire 150 Lashes complete the culinary moment that's happening in your mouth.
LITTLE KYOTO X PHO REAL: PHORITTO
The time for innovative food portmanteaus is now, and we are all things excited to wrap our eager little paws around a phorrito from Little Kyoto. You can tell your grandchildren that you were alive to see the glorious union of Vietnamese pho and the beloved burrito come to be. There's not much we need to tell you about the mashup, short of the fact that it's bound to be slightly messy to eat and entirely delicious. Let the food fusion main event take centre stage as you sip a trusted staple, like a XXXX GOLD brew.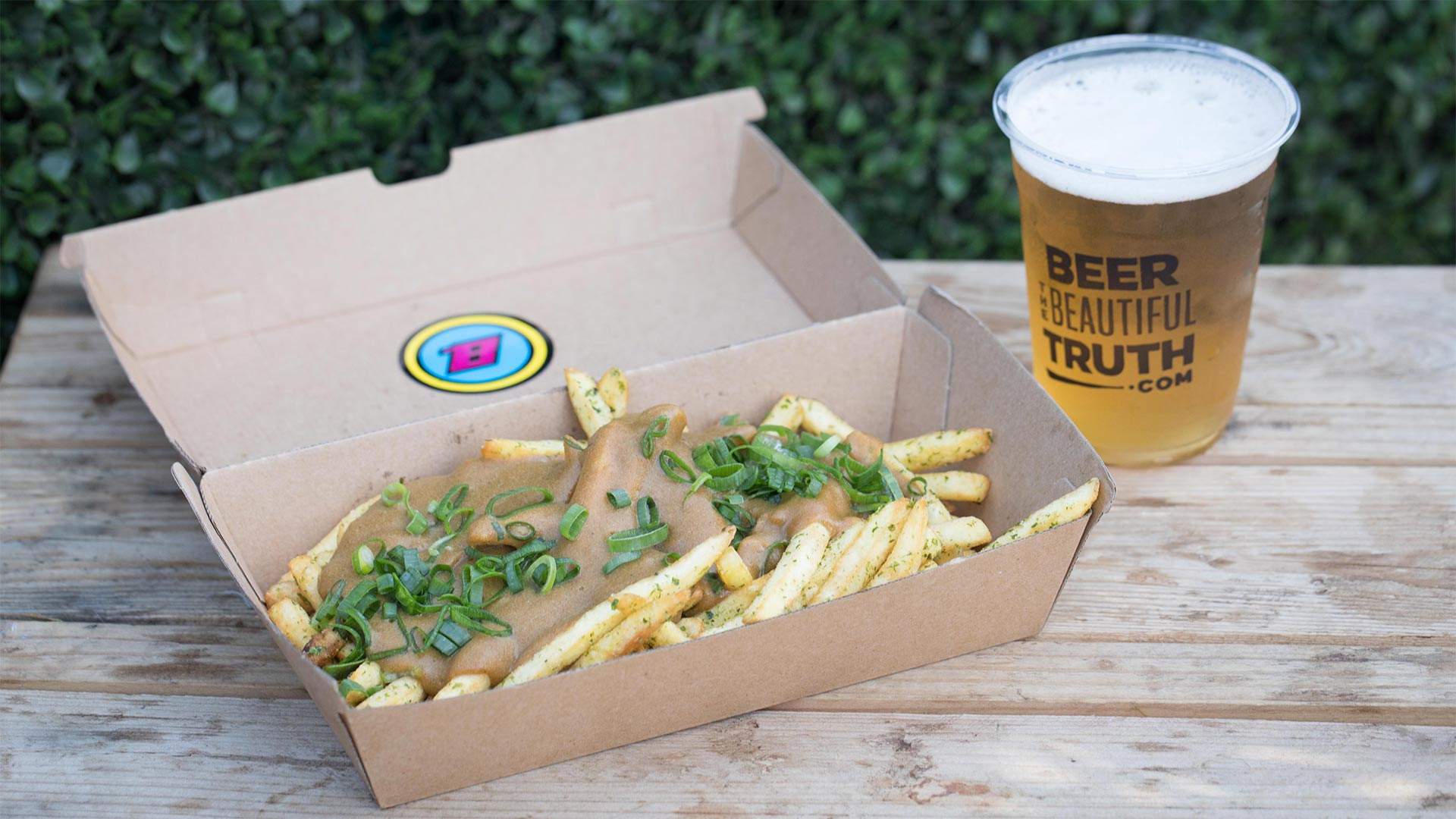 BOSOZOKU: KATSU CURRY FRIES
We've all got that one friend who'd rather a greasy burger and a bucket of fries over a 'classy' knife-and-fork meal any day — or maybe that's you? Well, the Night Noodle Markets have something for everyone, even the fast food fiends. Bosozoku's Katsu Curry Fries are as sneakily close to a fast food snack as you might get here. Think loaded fries, but Japanese-style with katsu (deep fried chicken) curry sauce that's mercilessly poured over the top of shoestring fries sprinkled with spring onion, seaweed salt and fried shallot — a classic Japanese garnish. A crisp Little Creatures Pilsner pairs perfectly with this salty, crumby katsu experience.
Images: Kimberley Moore and Letícia Almeida.
Hungry for more? Feed all your cravings at the Melbourne Night Noodle Markets with expert beer pairings presented by Beer The Beautiful Truth from November 9–26. Entry is free.
Published on November 14, 2017 by Concrete Playground