The Bluffer's Guide to Gin
The gins and outs of the beloved botanical tipple.
in partnership with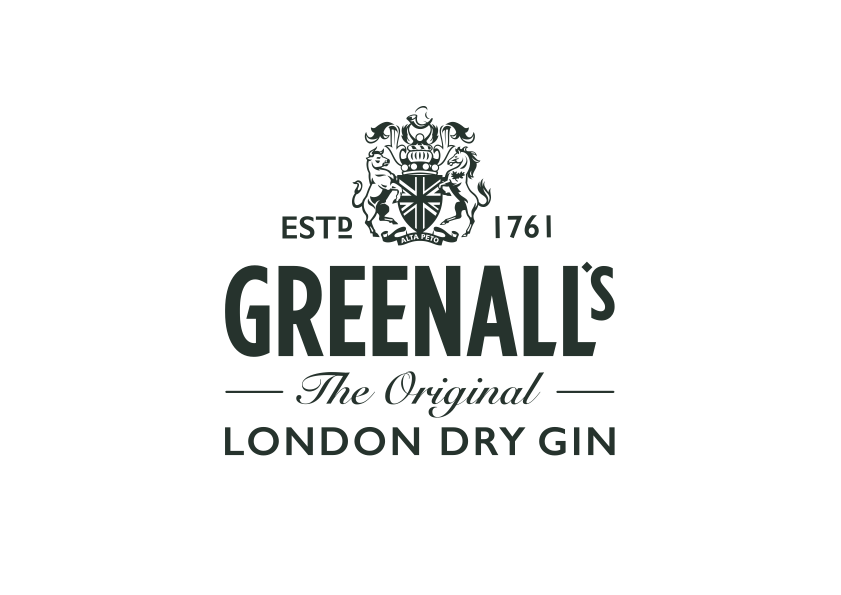 Juniper has come a long way — from curing stomach pains and repelling snakes to burning sprigs to ward off the plague, and on to its most common use today in our beloved gin. To dig deep into the history of the botanical tipple, we spoke to master distiller Joanne Moore from Greenall's Gin (produced at England's oldest gin distillery — G&J Distillers) for advice on bluffing our way through junipers and genevers to get to the good stuff: gin.

WHY DOES GIN HAVE AN EMOTIONAL REPUTATION?
There are two sorts of people who drink gin: one, that after a touch grazing the lips, starts to bare their heart and soul and drags you into a D&M, and the latter, a shark-fresh-outta-water sort who can sink snooker balls like it ain't nobody's business. So what's the deal, Joanne?
"I think this stems from the poor reputation of gin following the gin craze of the early 18th-century when there was no regulation around making it. The result was a lot of 'gins' of dubious quality being drunk, which was immortalised by William Hogarth's infamous painting of Gin Lane. There's nothing in gin that would make you cry any more than if you drank the same quantity of another product with the same alcohol level."
---
THE TASTE OF A GOOD GIN
First up, genevers. We know this to be the drink that begat gin; the older Dutch spirit cousin you might say. But what else should bluffers know about gin to charm all their mates?
"London dry gins, such as Greenall's original, are traditionally distilled white spirits, made from three building blocks: grain spirit (in Greenall's case, English wheat), botanicals and water. The only botanical we have to use to be legally defined as a gin is juniper berries, and for london dry, this should be the predominant aroma.
"A good gin should have recognisable juniper notes — after all, that's what legally defines a gin — so, it should be dry, not overtly sweet, balanced and have a good soft mouthfeel. It shouldn't be too harsh or burning to the taste.
"Much like wine tasting, gin tasting uses the same basic principles. Aerate your glass and nose the aromas, as your sense of smell signals to your brain what you are going to taste. There's no need to hold the spirit in your mouth like you do with wine though, just sip and enjoy," says Joanne.

A PERFECT TIME AND PLACE
Like rosé to spring, red to winter and white to summer, is there a best time to drink gin?
"That's a difficult one to answer as it all depends on the individual, how they feel and what sort of day they have had — do they want a long drink like a refreshing G&T, a cocktail or a short drink? For me, that's the real beauty behind gin. It's so versatile that you can drink it responsibly in lots of places," says Joanne.

AN OPTIMAL VESSEL
Now we know when we should be drinking gin, but what about how we should be drinking it? Are there certain vessels that are better than others?
"It could be argued that for the optimum drinking experience, you need a glass with a narrow neck to allow the concentration of aromas to be appreciated. Plus, glass as a material is better suited than say, plastic, as it doesn't contain any elements that could potentially react with your spirit and leach into your drink."
HOW TO MAKE THE PERFECT G&T
A classic gin and tonic can be traced back to when colonial Britain spread its tentacles across the world and the English encountered a whole range of new tropical diseases, including malaria. To try to combat the disease, troops in India were given rations of the very bitter cinchona bark, which contains quinine, a treatment for malaria. And from there, these wily soldiers mixed their rations with sugar, soda water and gin to make it more palatable. Now, when mates come over to celebrate being malaria free — or really for any occasion — we tend to go for a splash mighty enough to fill half a glass. What's the best way to mix up a good ol' G&T?
"Gin is best served chilled with a good quality mixer and appropriate garnish to bring out the key flavours. For mixing a classic G&T with Greenall's gin, we recommend using some good quality tonic such as Fever Tree, lots of ice and a wedge of lime to bring out the rounded juniper notes, warm earthy spice and mature citrus notes of our Greenall's Original gin recipe.
"It's also important to mix the gin and tonic to avoid layering flavours. Mixing allows the two to marry together and complement each other."

WHAT'S TRENDING?
Throughout gin's long life many trends have come and gone. There have been gins made with ants and seaweed, gins bottled with flecks of gold and turkey-flavoured gin (yes, really). Luckily, the latest trend is a bit more palatable (or, if we may, palette-able).
While gin may traditionally be clear, that's no longer the hard-and-fast rule. And gin's colour of the moment is pink. Was it inspired by Regina George's midweek mantra? The millennial colour of the moment? A certain animated feline detective? We don't know. But we do know that it certainly adds an extra shade to your G&T. And, in the case of Greenall's Wild Berry gin, it tastes good too.
This variation of the pink libation is made with natural blackberry and raspberry flavouring. As you'd expect, it has berry notes (on the nose and tongue) but the combination with juniper botanicals gives the drink a warming spice and slightly peppery after tones.

AND FINALLY, SHAKEN, STIRRED OR THROWN?
The martini is the quintessential gin cocktail, a blend of gin and vermouth mixed to the drinker's exact specifications. But when you order a martini should you ask for it shaken, stirred or thrown?
Many people will tell you there is a definitive answer, but the only difference is that the ice breaks into smaller chips and waters down the martini when you shake the cocktail. Joanne say, "too much ice doesn't dilute gin, but it does keep it chilled, dulling the effect of the alcohol in the mouth and making for a more pleasant drink."
So tosh to them; drink it how you like, we say.

Grab a bottle of Greenall's, throw that dry martini, aerate until it breaks into tiny droplets, serve in a chilled glass and don't let anyone tell you you're doing it wrong.
Header image: Brook James.
Concrete Playground Trips
Book unique getaways and adventures dreamed up by our editors