USA's Cajun-Style Seafood Sensation The Boiling Crab Has Opened Its Second Melbourne Restaurant
Now, you can get your claws into the brand's signature seafood boil offering in the heart of the CBD.
Having earned cult status (and Tik Tok stardom) among the seafood-lovers of the USA, Cajun-style restaurant The Boiling Crab finally landed Down Under in early 2021, opening its flagship Aussie venue in Glen Waverley. Now, 16 months on, the brand has got its pincers on a second Melbourne outpost, bringing its famed signature crab boil offering to the CBD.
Launching today, Thursday, June 23, The Boiling Crab's newest iteration has made its home on Tattersalls Lane. Just like its siblings, the restaurant invites you to don a bib and gloves, turf your inhibitions and get messy digging into saucy piles of seafood and accompaniments.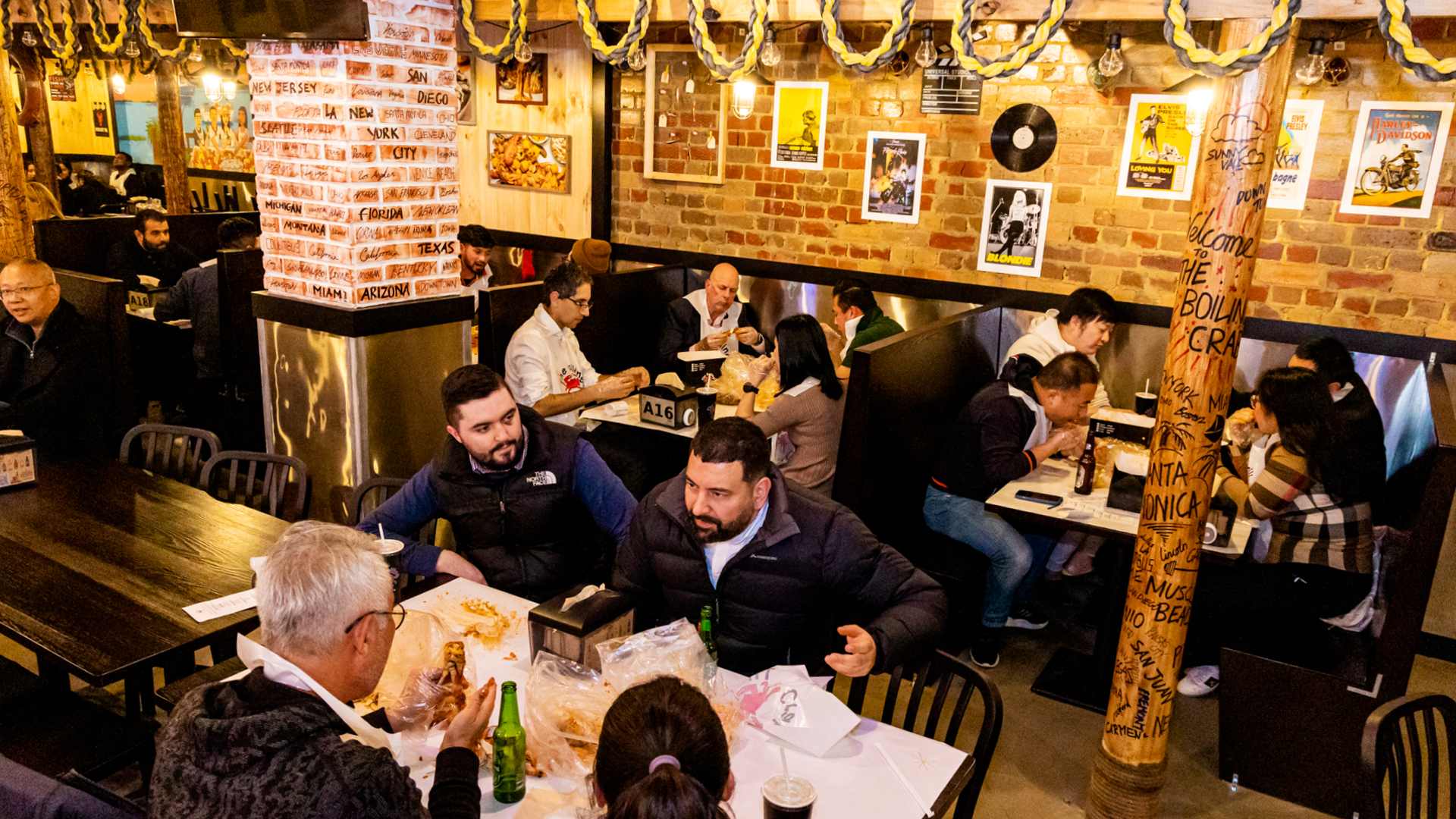 The menu delivers a sumptuous choose-your-own-adventure scenario. First, select your hero seafood — perhaps some Aussie lobster, Moreton Bay bug, king crab legs, clams or scampi — which is priced by weight, then steamed or boiled in your choice of seasonings, sauces and spices.
The latter ranges from 'non-spicy' up to 'XXX (I Can't Feel My Mouth!), and you can round it all out with extras like pork sausage, corn on the cob, whole baby potatoes and cajun-spiced fries. It's delivered to you in the bag, ready to be spilled onto your paper-topped table and devoured with abandon.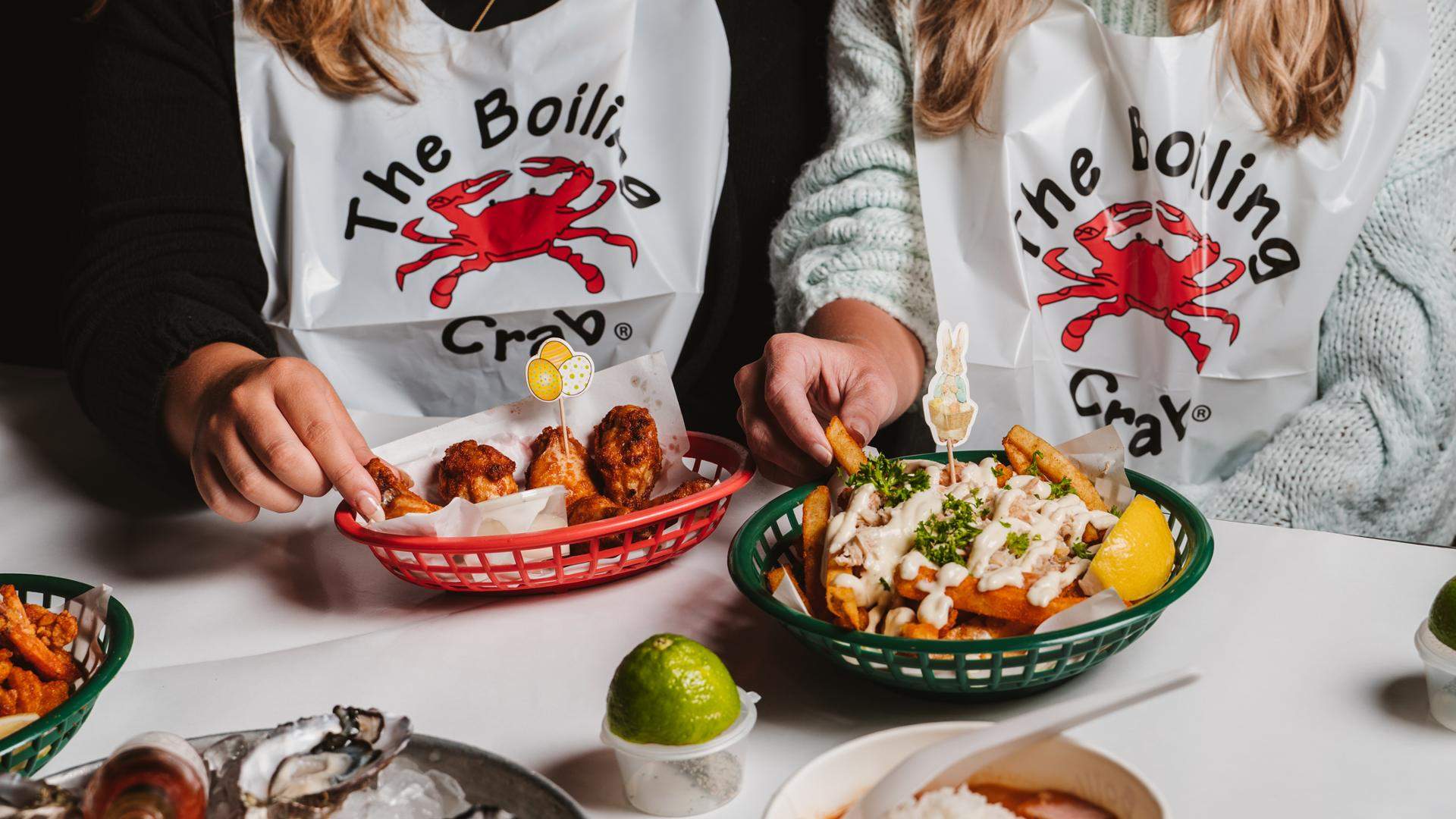 Fans of the fried stuff can supplement their feast with a hefty lineup of crispy things served by the basket. You'll find hot wings in a variety of coatings, soft shell crab served atop a pile of chips, fried calamari and the crunchy Shabang Bang Shrimp, available in three levels of heat.
You'll be washing down the spice with a crisp imported brew, margarita or michelada, or you BYO drinks for $3 per person.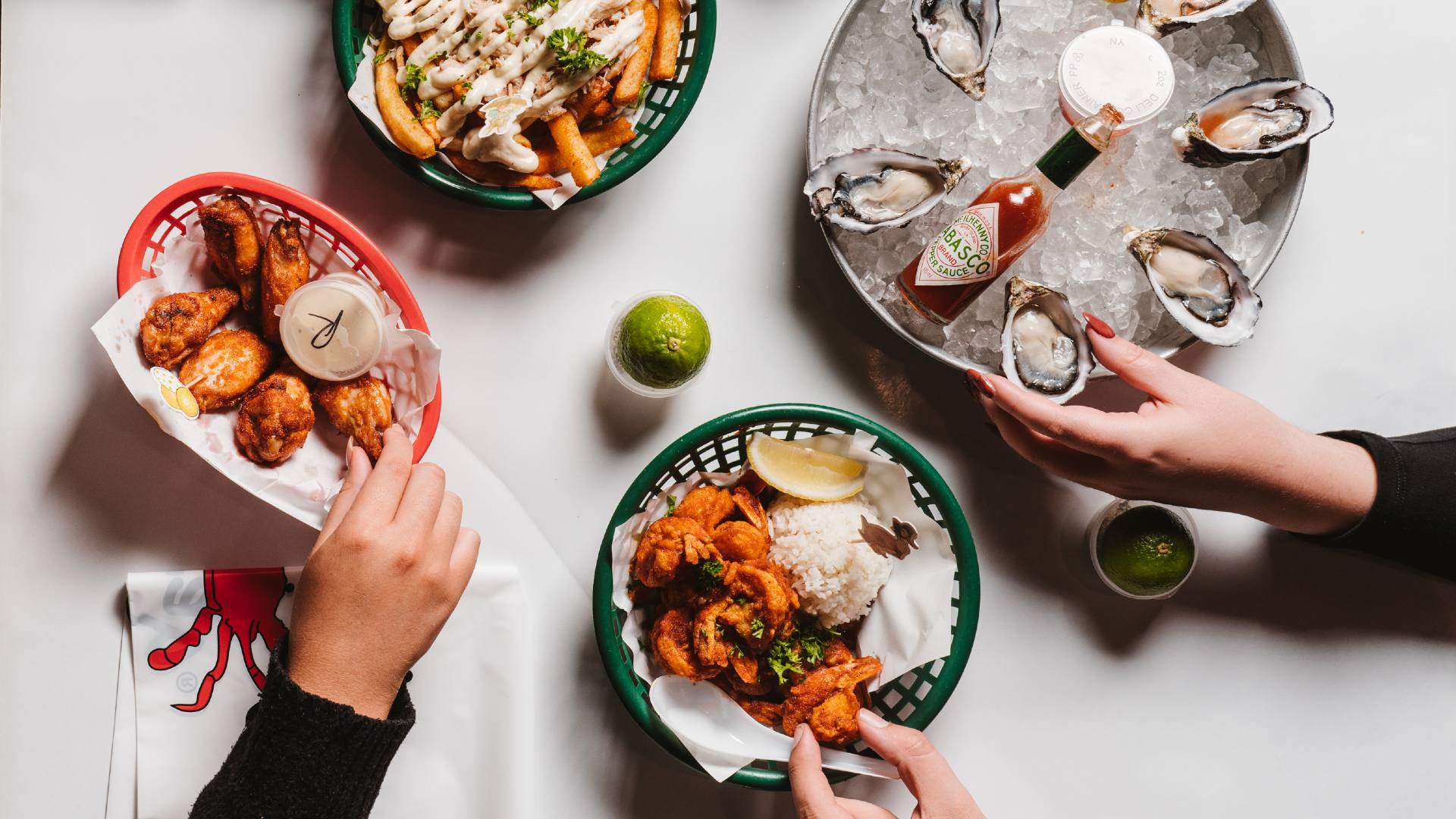 Find The Boiling Crab CBD at 4 Tattersalls Lane, Melbourne. It's open 12–9.30pm daily.