FOOD & DRINK
This Healthy Food Service Is Delivering Ready-to-Eat (and Affordable) Meals to Your Doorstep
Set yourself up with a fridge full of dietitian-designed, chef-made meals.
This Healthy Food Service Is Delivering Ready-to-Eat (and Affordable) Meals to Your Doorstep
Set yourself up with a fridge full of dietitian-designed, chef-made meals.
in partnership with

Now that we've been isolating for over a month, you may be wondering if those takeaway dumplings and home-baked cookies (as delicious as they are) are doing your body any favours? If you're craving something more nourishing as time goes by in lockdown, there is a healthy food delivery service that simplifies eating well. Macros delivers ready-made, dietitian-designed dishes to your doorstep weekly, so you can save time and money planning meals.
They're prepared by chefs and delivered fresh, not frozen, so you can simply pop your meals in the microwave when you're ready to eat and you'll have comforting classics like spaghetti bolognese and shepherd's pie, or Mongolian beef and lemon barramundi, ready in a matter of minutes.
How does it work? Just choose from one of six meal plans available that best suit your lifestyle. There are 'Everyday' plans, which can be ordered as single-serve or family-sized, and you can opt for meals that contain less than 350 calories if you're counting. There are 'Fitness' plans that include high-protein and low carb options (Sculpt), protein-packed and moderate carbs (Perform), or high calorie feeds (Gain) if you're bulking for the apocalypse. And, as you only order what you need, there's minimal food waste.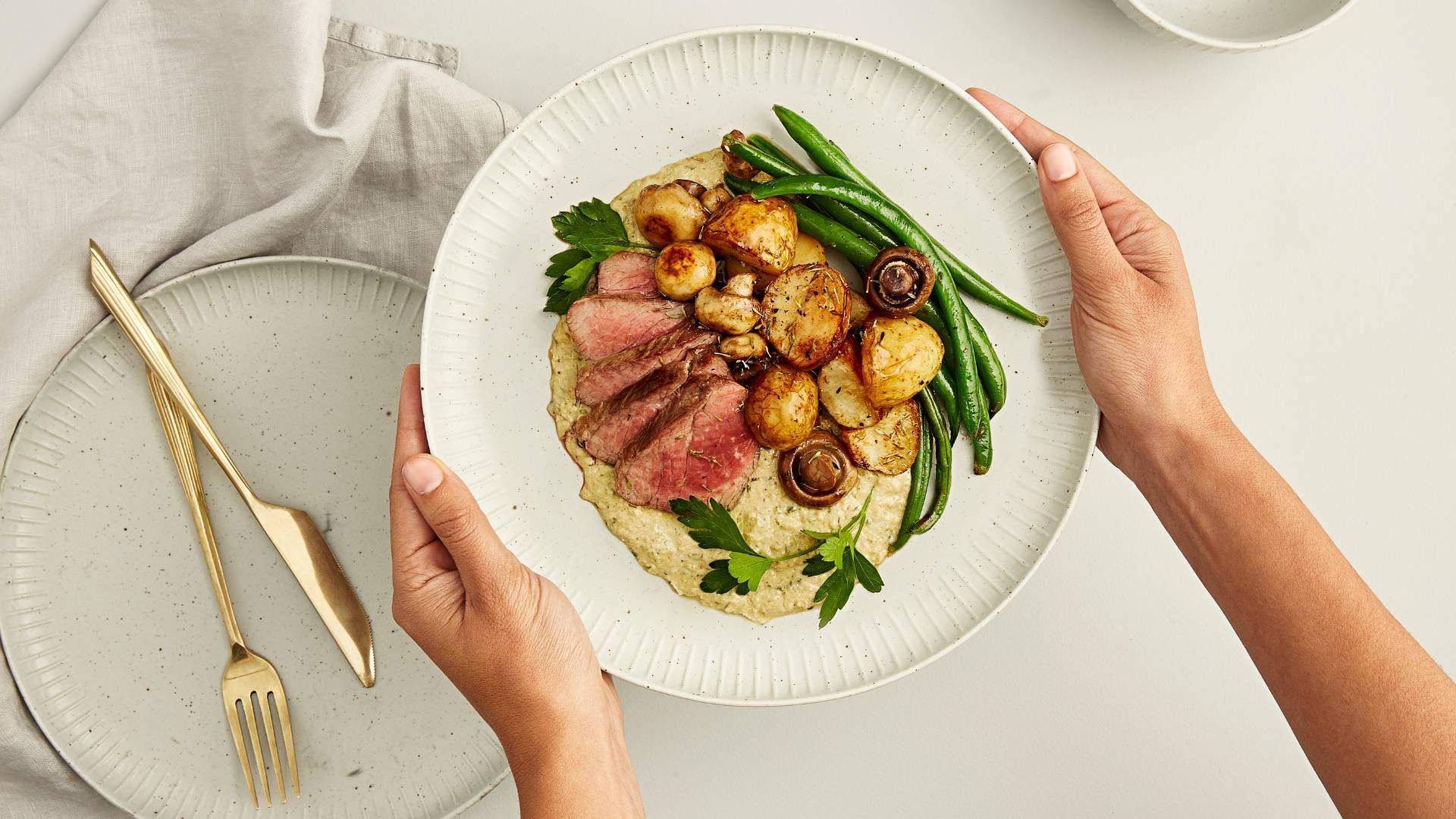 You can also tailor your plan to suit your dietary needs, be it plant-based, gluten-free, dairy-free, low-carb, paleo or nut-free. And, to top it off, it's a pretty affordable option in these wild times, with meals starting from $8.70.
Select how many meals you'd like — from seven up to 24 a week — and you'll have a fridge full of fresh meals for when you're stuck in back-to-back work calls, or too tired from all those fitness Zoom classes you've been signing up for. Every meal can be frozen, too, which gives you an extra back-up plan when you're finding ways to save money. And, if you need to, you can also pause or skip a week of your subscription at no extra cost.
Macros delivers across Australia and meal plans start from $73.50 per week. For more information, and to sign up, head to Macros' website.
Published on May 01, 2020 by Concrete Playground