FOOD & DRINK
This Is What Dining Out in Melbourne Could Look Like This Summer
Get set for perspex screens, footpath tables and parks transformed into pop-up dining precincts.
This Is What Dining Out in Melbourne Could Look Like This Summer
Get set for perspex screens, footpath tables and parks transformed into pop-up dining precincts.
One week after the Victorian Government revealed the dates it anticipates to start reopening Melbourne's hospitality scene, it has shared details about just what this next phase might look like.
At a press conference today, Monday, September 14, Premier Daniel Andrews shed some light on the realities for venues planning to open their doors from Monday, October 26, outlining a strong focus on outdoor dining. The government also announced it's teaming up with the City of Melbourne to deliver a $100-million support package to help venues bring this vision for an al fresco-focused food scene to life.
The Melbourne City Recovery Fund will be used to assist around 16,500 City of Melbourne venues to pay for any infrastructure needed to boost their outdoor dining options, including things like perspex screens, new tables and umbrellas. About a third of the funding will go towards supporting COVIDSafe events and activities with the aim of enticing people back to the city, while close to $40 million is being committed to making physical changes to the CBD streetscape, boosting the viability of outdoor dining through measures like activating vacant shopfronts and widening footpaths.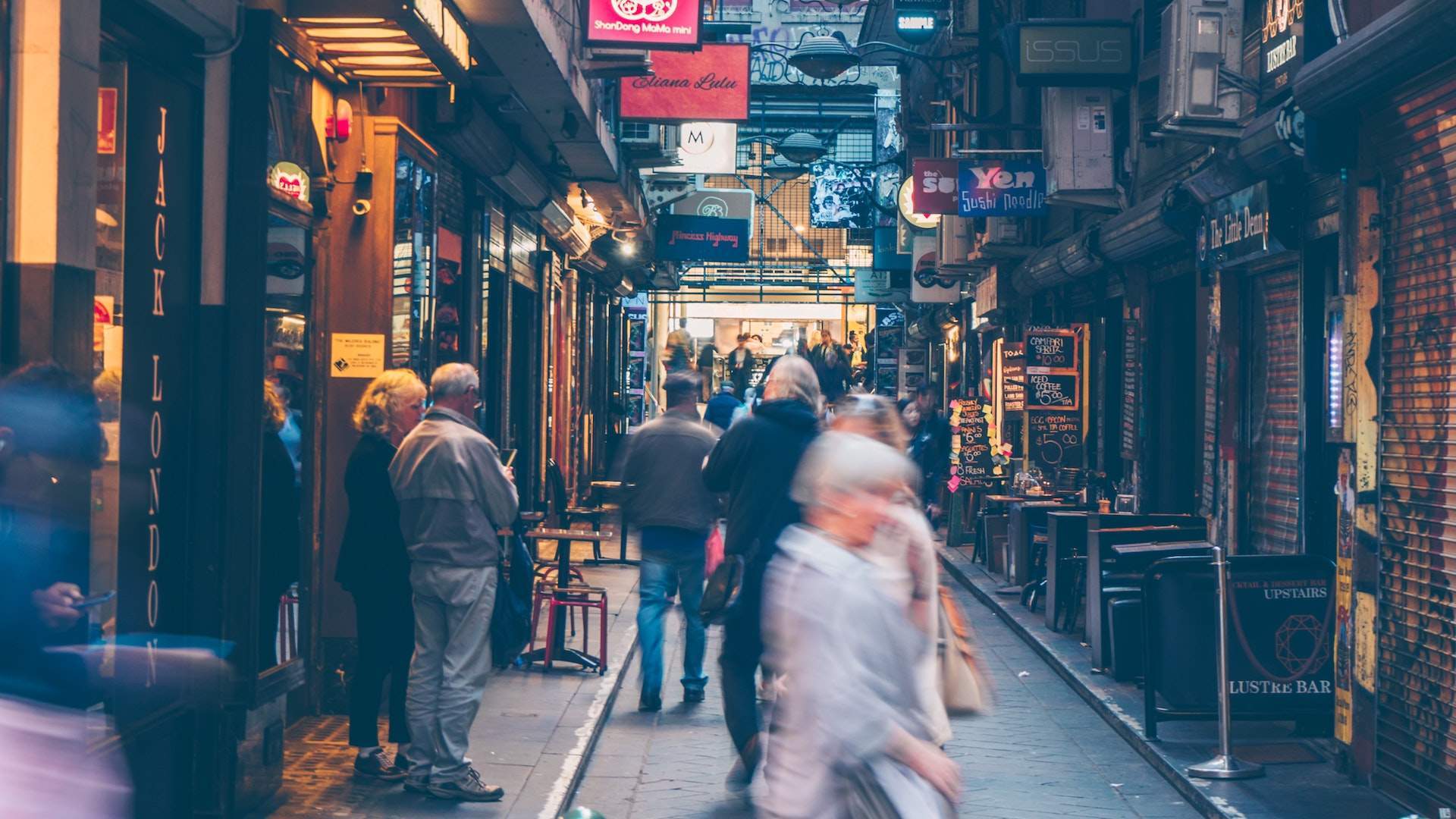 Minister for Industry Support and Recovery Martin Pakula also announced an extra $87.5 million in outdoor hospitality support for venues outside of the CBD. A series of $5000 business grants will help venues cover things like advertising and training, as well as purchasing the furniture, screens and other extras needed to elevate their outdoor dining offering. Local councils will also receive some of the funding, enabling them to reduce or waive permit fees, but also to make improvements to streets.
The Premier suggested the new focus on al fresco service would mark significant, ongoing changes for Melbourne's hospitality industry, outlining a similar approach to the one currently being employed in New York City. "They have been able to get their hospitality sector back to something approaching normal, faster than what would otherwise have been the case because they have used the footpath, curbside parking and taken public space and turned it into pop-up cafes, restaurants, bars," the Premier said. "That is what we will do. We will change the way the city operates, and the suburbs and regional cities."
As far as how the specifics are set to play out, the Premier explained each venue would be judged on its own merits, but that we'd be seeing changes to many outdoor spaces and lots more tables on footpaths. "Some of that foot traffic may move to the curbside parking area where curbside parking would no longer be allowed. We may see streets closed, some laneways closed, even," he explained. "We may see public space, so parks and gardens that are adjacent to significant numbers of restaurants and pubs, venues like that may well be transformed."
The hospitality sector is set to reopen with "predominantly outdoor seated service only" from Monday, October 26, as long as the state hits a 14-day average of less than five new daily coronavirus cases. It must also have clocked less than five cases with an unknown source across the previous two weeks.
For more details on the Victorian Government's reopening roadmap, see the website.
Top image: Kate Shanasy
Published on September 14, 2020 by Libby Curran