FOOD & DRINK
Top-Notch Local Tipples in Trying Times: Three Tasmanian Companies Making Must-Sip Drinks in 2020
Meet the standout local drinks brands that were voted the state's favourites as part of the BWS Local Luvvas initiative.
in partnership with

Due to its location, Tasmania stands apart from the bulk of Australia. It's an island at the bottom of the continent, so of course it's separate from the rest of the country. But, for much of 2020, the Apple Isle has been shut off from the nation in another way — with Tassie enacting strict border restrictions during the COVID-19 pandemic, just as many other states on the mainland did as well.
Thankfully, while most Aussies couldn't head to the country's southern-most state for much of this year without seeking permission and then going into quarantine, border restrictions don't have any dominion over our tastebuds. You mightn't have been able to spend time in Tassie for big stretches of 2020, but drinking beverages by Tasmanian producers has always remained on the menu. Obviously, it still does — letting everyone nationwide do what Tassie residents have always done and show their love for the Apple Isle's top drops.
Whether you prefer a refreshing cider, a hearty vodka or gin, or a nice vino, that's great news. Tasmania has all of the above covered. Indeed, when BWS asked the state's drinkers to name their favourite local picks as part of the bottle retailer's Local Luvvas initiative, those aforementioned beverages from Plenty Cider, Hellfire Bluff Distillery and Pepik Wines topped the poll. All three brands will now receive an extra helping hand with getting their products stocked in more BWS stores — and we spoke with the teams at each about loving their jobs, showcasing homegrown produce, garnering local support and making it through 2020.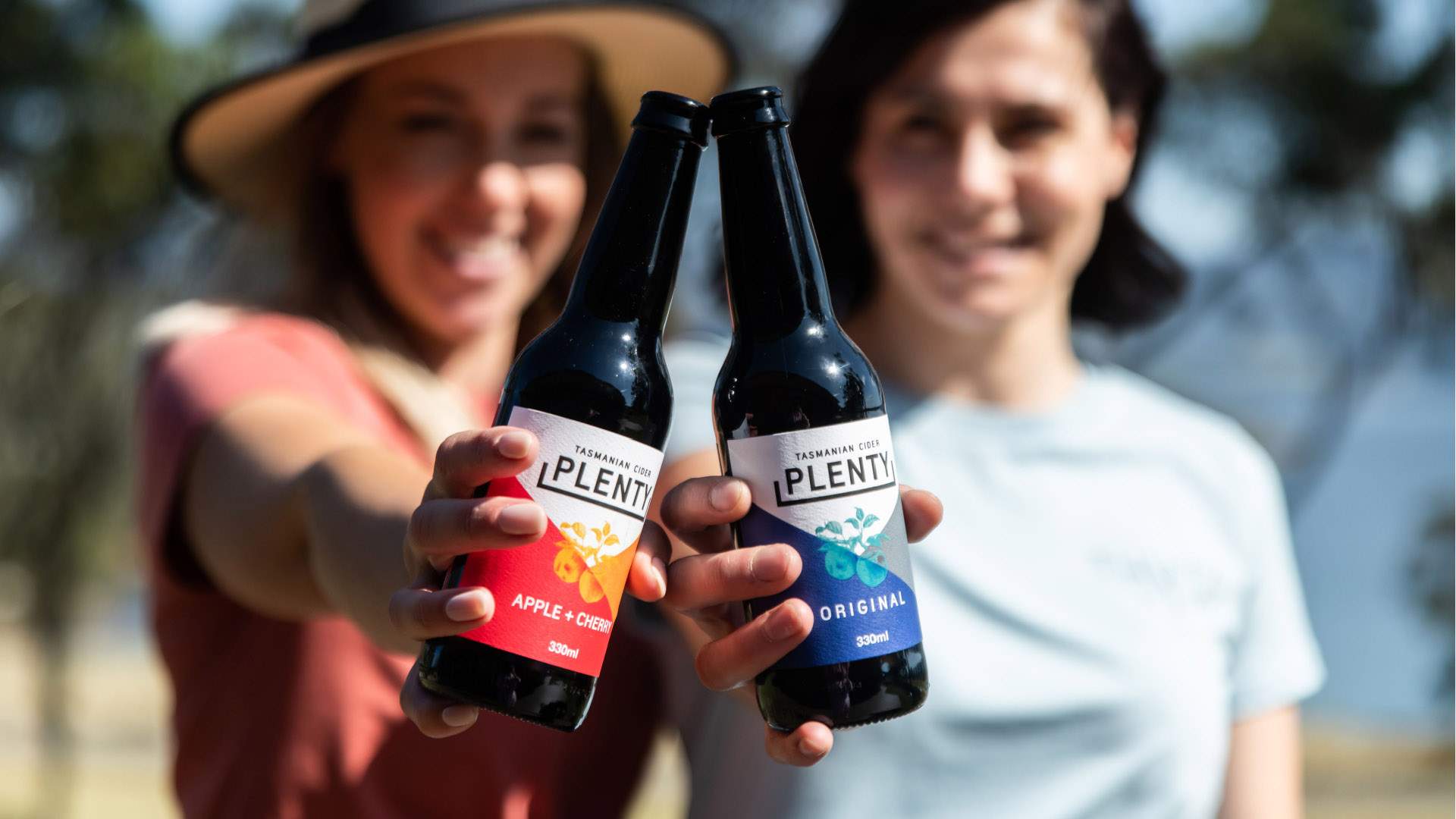 APPLE CIDER FROM THE APPLE ISLE
Of course Tasmania makes great apple cider. When tasked with picking their favourite brewed beverage, including beer, of course Tassie residents went with apple cider, too. That kind of local support no longer comes as a surprise to Plenty Cider co-owner Grace D'Arcy, but it is always heartily and eagerly appreciated. "People really resonate with where we are from, and love the fact they know where it is — and they understand the quality of the produce that comes from the area," she says. "Without local support, Plenty wouldn't exist, so we can't thank Tasmanians enough for what they have done for us and for many small businesses across the state throughout COVID-19".
Plenty Cider is not only a celebrated homegrown brand, but is also beloved for its use of 100-percent southern Tasmanian-grown apples. And yet, the company's journey actually started with a different kind of alcohol and type of fruit. It wasn't hard to make the switch, though, D'Arcy explains. "The transition from wine to cider ten years ago was an easy choice to make, as cider was an emerging sector with so much hope and potential."
Cider is also an easy field to be passionate about. That might sound self-evident — who wouldn't want to spend their days turning fruit into a sweet and delicious drink? — but D'Arcy's enthusiasm shines through. "There is also plenty of room for innovation and creativity. This is what keeps me passionate, along with striving to continuously improve and craft delicious ciders," she says. "When a cider is fruit-driven and you get that fresh full flavour on the palate, nothing is better."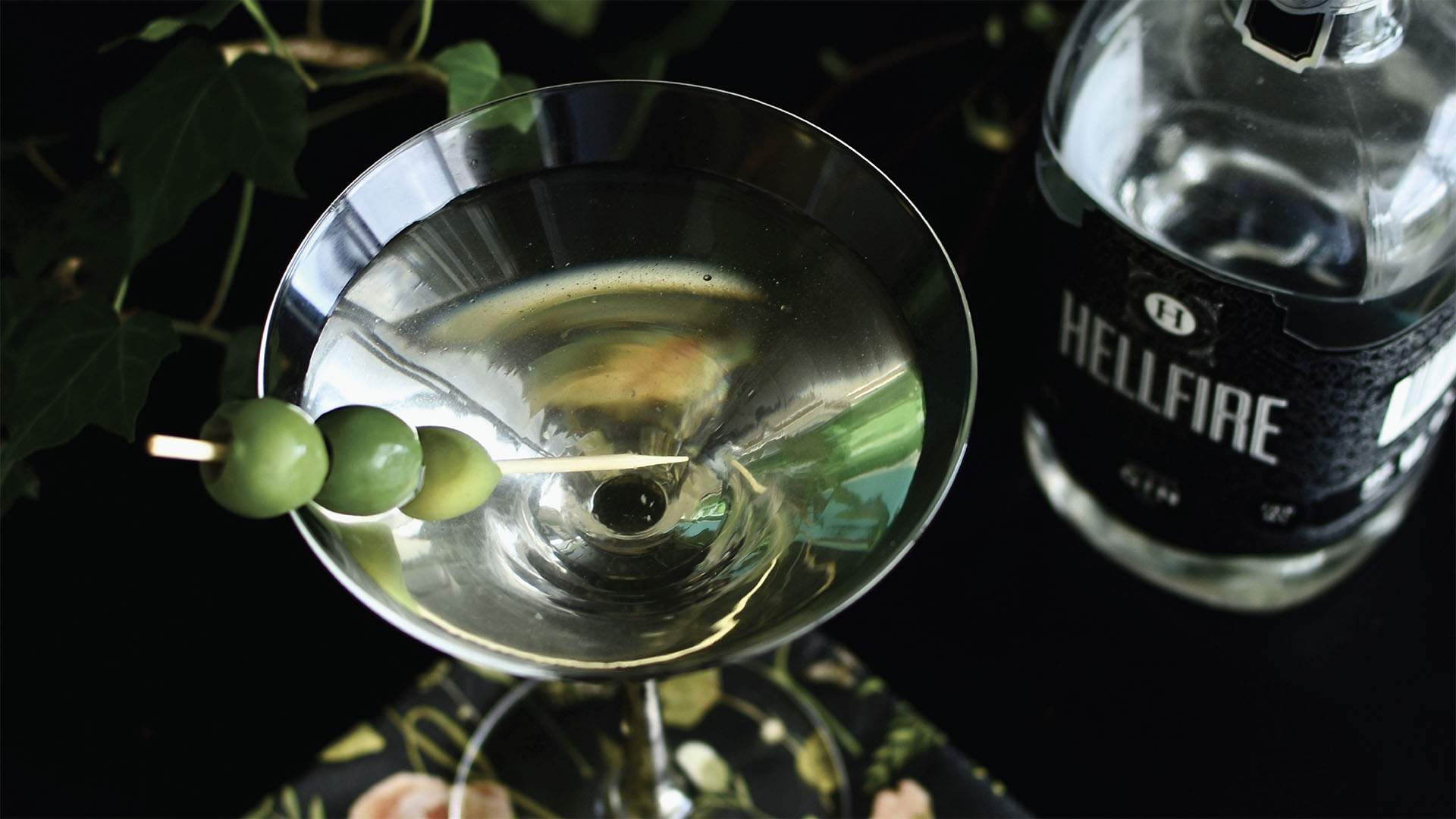 GIN AND VODKA MADE ABOVE A ROCKY COASTAL OUTCROP
Potatoes might not be as synonymous with Tasmania as apples, but they're the reason that one of the state's other much-loved drinks producers exists. The site that Hellfire Bluff Distillery calls home is actually a potato farm on a cliff above Marion Bay that dates back more than 30 years. "We were looking for a way to value-add to the potatoes we grow," advises marketing coordinator Kyla Flanagan. "We wanted to bring something unique to the well-respected Tasmanian spirits market and, after investing a significant amount of time and research, in 2017 we launched Hellfire Bluff Distillery with our premium potato vodka."
Clearly, local fresh produce is crucial here. "The distillery was built out of our love for premium Tasmanian ingredients, driven by our passion for farming sustainably, and influenced by our beautiful wild and remote region," Flanagan says. Hellfire now not only makes vodka, but also three styles of gin, a selection of small-batch liqueurs, and other limited-edition releases — using rainwater sourced from the farm, locally sourced lemons in its limoncello, and other "quintessentially Tasmanian ingredients," she explains. "When we say our products are handcrafted, we really mean it."
Given how pivotal all things local are to Hellfire, it's hardly surprising that the distillery has proven a big hit in the community. "Product provenance has always been important to our customers, and local support has been integral to our brand from the very beginning," says Flanagan. And that homegrown love is a source of inspiration, too. "It's important to us that people feel connected to where their purchase comes from, and gain an understanding and insight into the business they are supporting," she notes.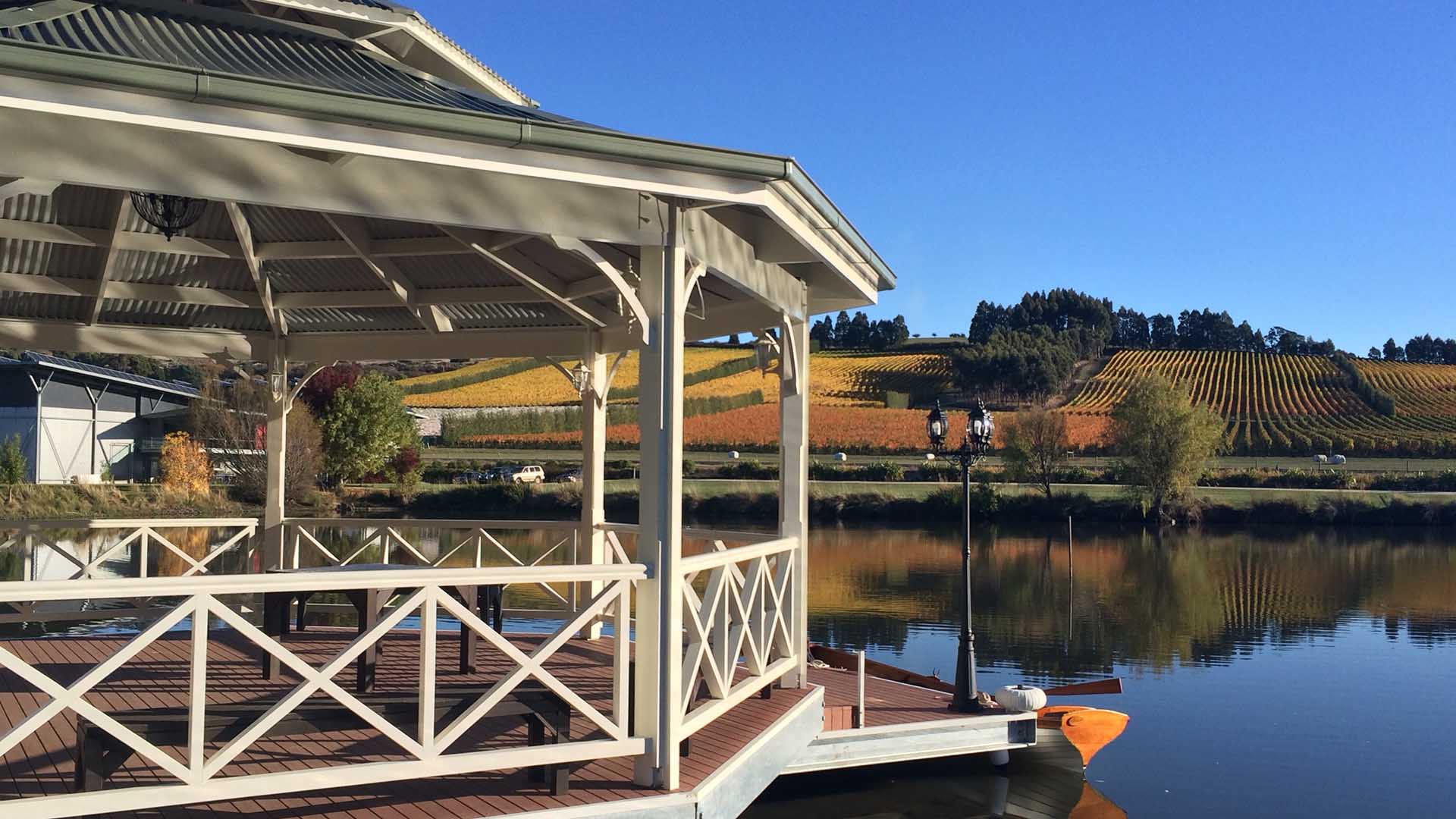 TURNING 61-HECTARES OF LAUNCESTON-GROWN GRAPES INTO VINO
It was back in 2004 that Josef Chromy launched the wine brand that bears his name, setting up shop just south of Launceston on a scenic and sprawling 61-hectare vineyard. Pepik is one of its labels, and its moniker also has a close connection to its founder — because 'Pepik' is Josef's nickname, as given to him by his mother.
Chromy handpicked Tasmanian winemaker Jeremy Dineen to lead the business, a role that the latter still holds today. As Pepik sales and export manager David Milne explains, making wine isn't just a job here — it's a passion, an obsession and a puzzle all in one. "It's the challenge of crafting the best wines from whatever the vintage throws at you that keeps things interesting," he says, with Pepik favouring "a minimal intervention style of winemaking to allow beautiful, aromatic Tasmanian fruit to achieve full expression in the glass".
The resulting tipples, especially Pepik's pinot noir, have proven popular locally. But in 2020, the true level of community support has actually surprised Milne. "As a small wine producer in Tasmania, we probably didn't realise just how strong our following was until this year," he says. "People have made a concerted effort to support the local brands that they love and want to see come out the other side of this pandemic… In a year like no other, we've never been so honoured to be carried on the shoulders of our tribe."

To find these or other Tasmanian drinks as part of the BWS Local Luvva initiative, head to your nearest BWS store.
Published on December 07, 2020 by Sarah Ward