FOOD & DRINK
Top-Notch Local Tipples in Trying Times: Three Victorian Companies Making Must-Sip Drinks in 2020
Meet the standout local drinks brands that were voted the state's favourites as part of the BWS Local Luvvas initiative.
in partnership with

Having a drink with friends is such a simple act, but it hasn't been easy for Australians this year. During the country's periods of lockdown — including two for Victorians — clinking glasses with your mates was mostly vanquished to the realm of fantasy. So now that life is slowly returning to normal, we're betting that you're more than a little keen to gather the gang, pick up your preferred beverage and make the most of it.
This year hasn't been smooth sailing for the folks who make your favourite drinks either, of course. But when you're saying cheers with your nearest and dearest, you can also say cheers to local standouts like 6Ft6, Billson's and 3 Ravens  in the process. They're responsible for three of Victoria's most-loved tipples, and they have the votes to prove it as part of the BWS Local Luvvas initiative.
Over the last few months, the bottle shop retailer asked Aussies to pick their top local drinks, in which the winners receive an extra helping hand with getting their products stocked in more BWS stores. That's a big show of love in a year where everyone definitely needs it — and we've chatted to the talented teams behind the scenes at 6Ft6, Billson's and 3 Ravens to hear about their journeys.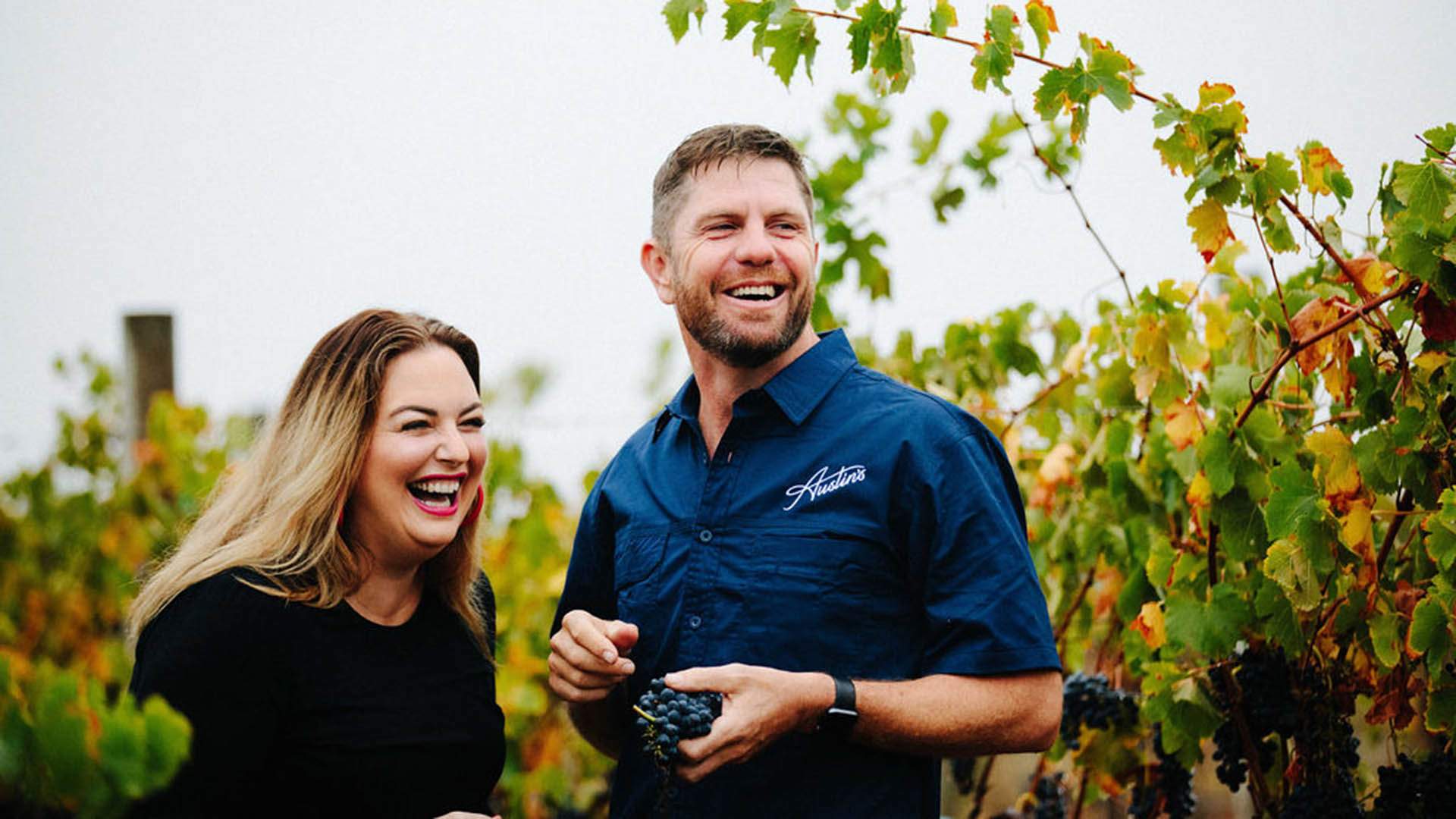 THE GEELONG WINERY ON AN EX-SHEEP FARM
6Ft6 prides itself on three things: its location, its varieties, and its talented viticulture and winemaking team. They're must-haves for every winery, but this Geelong vineyard boasts a particularly intriguing story behind the first two components on that list. Not only does it sprawl across an old run-down sheep farm in the Moorabool Valley, but it originally began with 90 acres of pinot noir — because when you know what you like to drink and where you'd like to drink it, you naturally go all in.
That was back in 1982, when Austin's Wines was first established. It is now run by a second generation of family members, Scott and Belinda Austin, and counts 6Ft6 among its brands. Although many folks in the industry can make the same claim, Scott and Belinda are now living the dream. "We've always had a passion for drinking wine," Belinda explains, "and the love and learnings of growing and making wine has been a fascinating journey to be on".
These days, Belinda isn't just passionate about sipping 6Ft6's tipples, but sharing them. "We love to spread a little cheer wherever we go, and this has been very relevant in 2020," she notes. That's an impressive attitude to have in this difficult year, especially one that has brought so many changes to the winery. "We have had to adapt in more ways than we could have imagined, from finding ways to make up for lost revenue for events and restaurant trade, to shifting to a digital focus in our marketing efforts," Belinda says. "The only thing that hasn't changed in 2020 is the grape-growing and winemaking process. We are glad something was predictable!"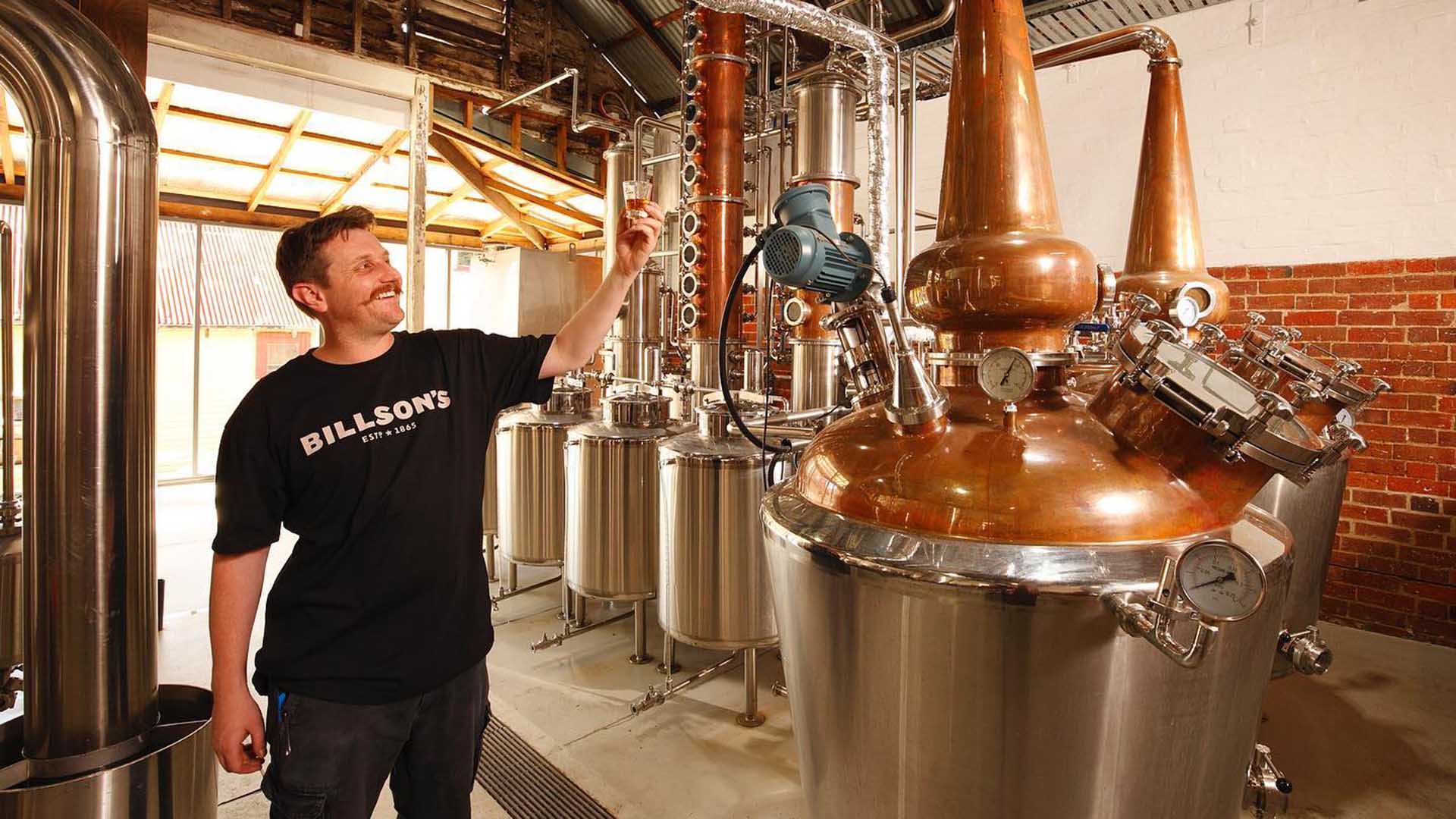 THE 155-YEAR-OLD BREWERY AND DISTILLERY USING ALPINE SPRING WATER
Back in 1865, when English brewer George Billson founded the company that still bears his name, he couldn't have imagined what would follow. Established in Beechworth all those years ago purely to enable easy access to the town's alpine spring water — which it uses in its spirits, beers, cordials and sodas, as sourced from a 150-year-old red-brick well onsite — Billson's is now a must-visit regional destination. "Historically, our small business has relied almost solely on regional tourism," says director Nathan Cowan.
That statement doesn't apply to 2020, though. "It's definitely been a challenging year for everyone," he notes. But local support has helped to keep Billson's afloat, and keep its team busy. "It's so awesome to see so many people supporting their local producers. We wouldn't be here without it," he says. "When people choose local, they are supporting far more than just the business. There are so many flow-on benefits to the entire community."
When someone chooses Billson's spirits, they're choosing a tipple made by a company that's "completely captivated by the process of spirit-making," Cowan explains, describing the team's approach as "a mix between creative expression and science". Unsurprisingly, Billson's is committed to using local ingredients in that process, too. "We are passionate about showcasing our spectacular region," Cowan says. "Our talented team use as many fresh local ingredients as possible, and we are lucky to be surrounded by so many amazing growers."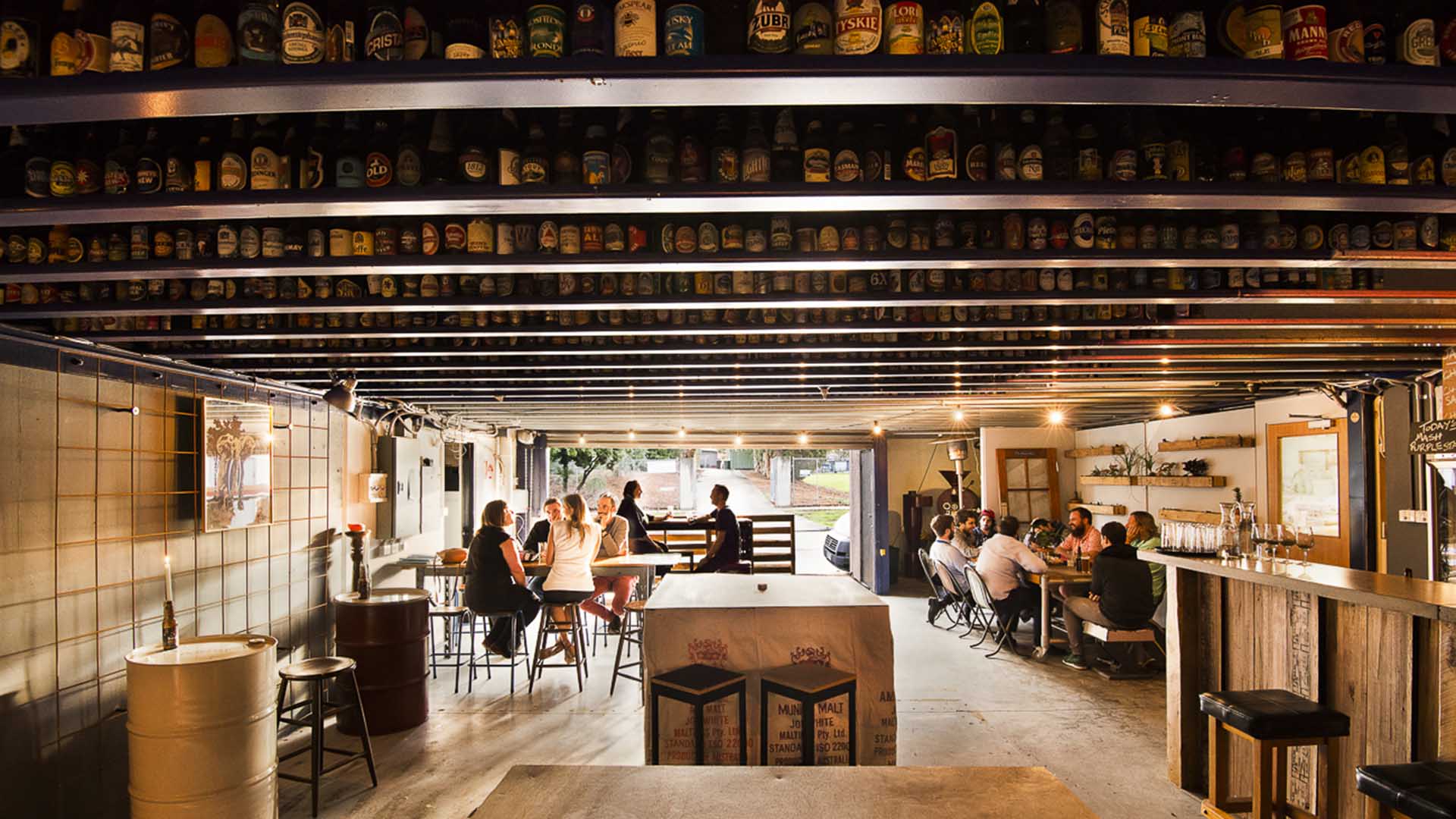 THE OLDEST INDEPENDENT BREWERY IN A BEER-LOVING CITY
It might seem like a fool's errand, asking a Melburnian to pick their favourite local brew — and to select only one, too. When BWS did just that, however, the city showed its support for 3 Ravens. Founded in 2003, the Thornbury-based beer makers, bar and barrel room helped kickstart Australia's craft beer scene, and did the same in Melbourne as well. Sparked by "a love for more flavoursome European style ales at a time when Australian beer drinkers' options were a little lacklustre to say the least," as general manager Nathan Liascos explains, it's now the Victorian capital's oldest independent brewery.
That isn't a status that the 3 Ravens team takes lightly. "Brewing good beer is relatively easy, but brewing excellent, award-winning beer requires a lot more attention to detail," he notes. "We're firm believers that even people who claim to not like beer can be won over by an excellent example of something that aligns with their tastes — and we feel like our job is done whenever we hear 'I don't usually like beer, but...'."
When you love beer and you feel just as strongly about making it, singing your favourite brew's praises isn't a hard task. But 2020 has thrown more than a few challenges 3 Ravens' way, although Liascos is looking on the bright side. "There have been some positive outcomes that we've been able to celebrate this year so far, such as seeing increased public awareness and support of local and independent businesses, and an incredible level of ingenuity and adaptation to an increasingly challenging world," he says. "It's also been fun delivering to the locals and personally meeting the people that have been supporting us through these turbulent times."

To find these or other Victorian drinks as part of the BWS Local Luvva's initiative, head to your nearest BWS store.
Published on December 10, 2020 by Sarah Ward