FOOD & DRINK
We Talk Adopting the Paddock-to-Plate Mentality Within the Brewing World
And how the largest Australian-owned brewery has embraced the movement.
in partnership with

The way people talk about food has changed. With a lot of the focus shifting to the 'paddock-to-plate' movement, people are putting more onus on where their food is coming from and are being encouraged more and more to support local and sustainable farming operations. Transparency on sustainability, provenance and 'food miles' is becoming increasingly meaningful to consumers. And this movement hasn't just stopped at food. It's trickled into the world of drinks, particularly in brewing, with beer drinkers and makers raising their glasses to a 'paddock-to-pint' movement.
Tracking a beer's creation every step of the way is a rich and rewarding way to ensure its quality, as well as gain a greater understanding of its flavour. So, it's this experience that's captured the hearts and tastebuds of many brewers in Australia and around the world — and it's the story of these beers that's captured the hearts of consumers. Everyone loves a good tale. So, getting to know the narrative of a product, be it the eye fillet on your plate or pint in your hand, has allowed for another layer of appreciation.
Family-owned and with a reputation for winning over beer drinkers with its high-quality brews, Coopers has released its 2018 seasonal Vintage Ale, which this year, channels this paddock-to-pint movement. We chat with Dr Tim Cooper, chief brewer, to find out more about the brewery's approach to the movement and how it plays into this year's seasonal release.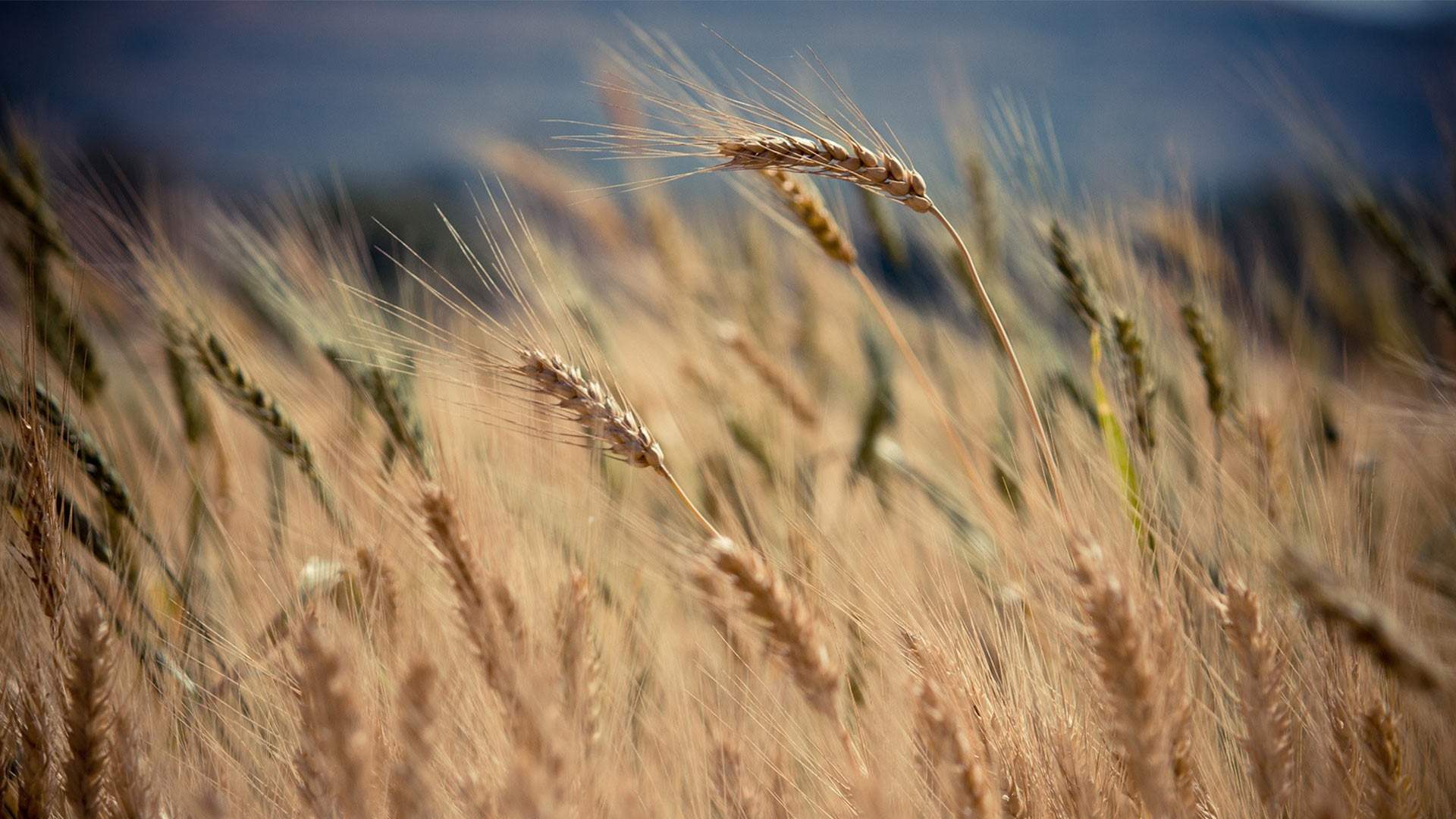 THE FIRST STEP
The first step of the brewing process is the sourcing and preparation of malts typically sourced from barley, though wheat and rye are also used for certain styles. High-quality malt is a vital base for creating good beer, and being certain of where your malt comes from is a great place to start. Recently, the independent, family-owned Coopers reopened a maltings facility next to its Regency Park brewery, placing it in a "relatively small group of brewers worldwide with their own maltings". Having carefully sourced Westminster barley from nearby Kangaroo Island, Dr Cooper remarks on the brewery's "enviable advantage" of not only being able to source its malt locally but also being able to then manage the full process from the paddock to the maltings facility, from the brewery and into your glass.
Another vital ingredient in the beer making process is the hops. The variety used for this year's Vintage Ale, though not local, is the high-quality Aramis hops, originating from eastern France and known for its herbal, citrus and spicy notes. The specialist hop is a blend of Strisselpalt and Whitebread Golding, which typically offers medium spice and a stable, refreshing bitterness. Just a small quantity was imported for this year's vintage release to provide "an elegant hop flavour". This was achieved by adding the hops during fermentation, as well as late in the brewing stage to give the beer notes of dried fruit, spice and a hint of vanilla, complete with a herbal, aromatic bitterness to round everything out.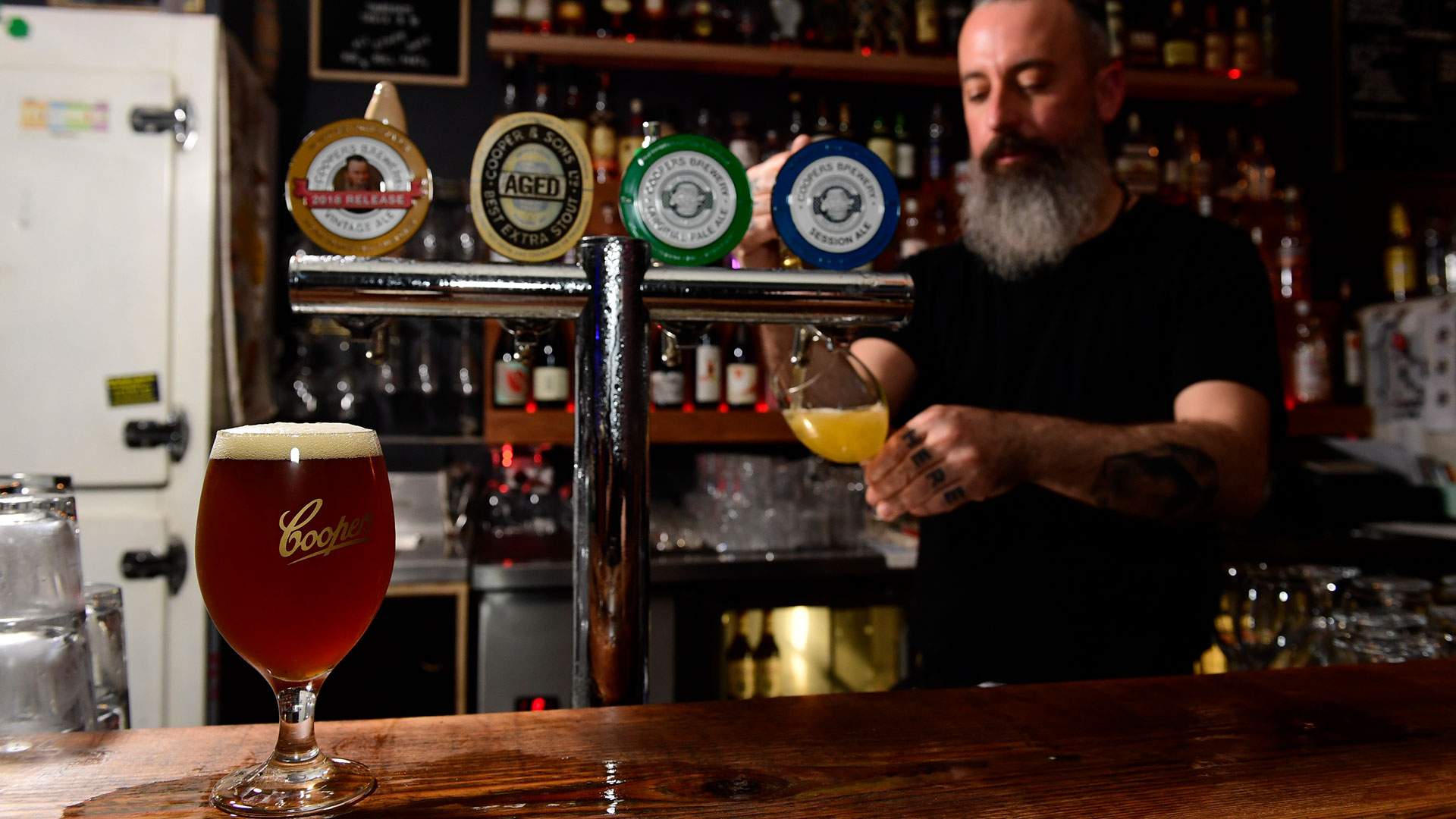 THE RELEASE
Speaking of the seasonal vintage brew, this year marks the 20th anniversary of Coopers' iconic annual release. The recipe and base ale yeast have both grown and developed over time depending on what ingredients were best available at the time of brewing each year — not on what's trending. As Dr Cooper explains, "creating Coopers Vintage is not a matter of following trends, but about the Coopers brewing team experimenting with what they think is good". The beer style that best befits Coopers Vintage is that of an English strong ale, expect malt-driven flavours of honey, toffee and caramel, contrasted by moderate spiciness and a refreshingly earthy bitterness from the presence of the Aramis hops. Pouring a deep amber colour with a creamy white head and weighing in at a hefty 7.5% ABV, this is a rich, but well-balanced beer that has plenty of character from the first sip to the last.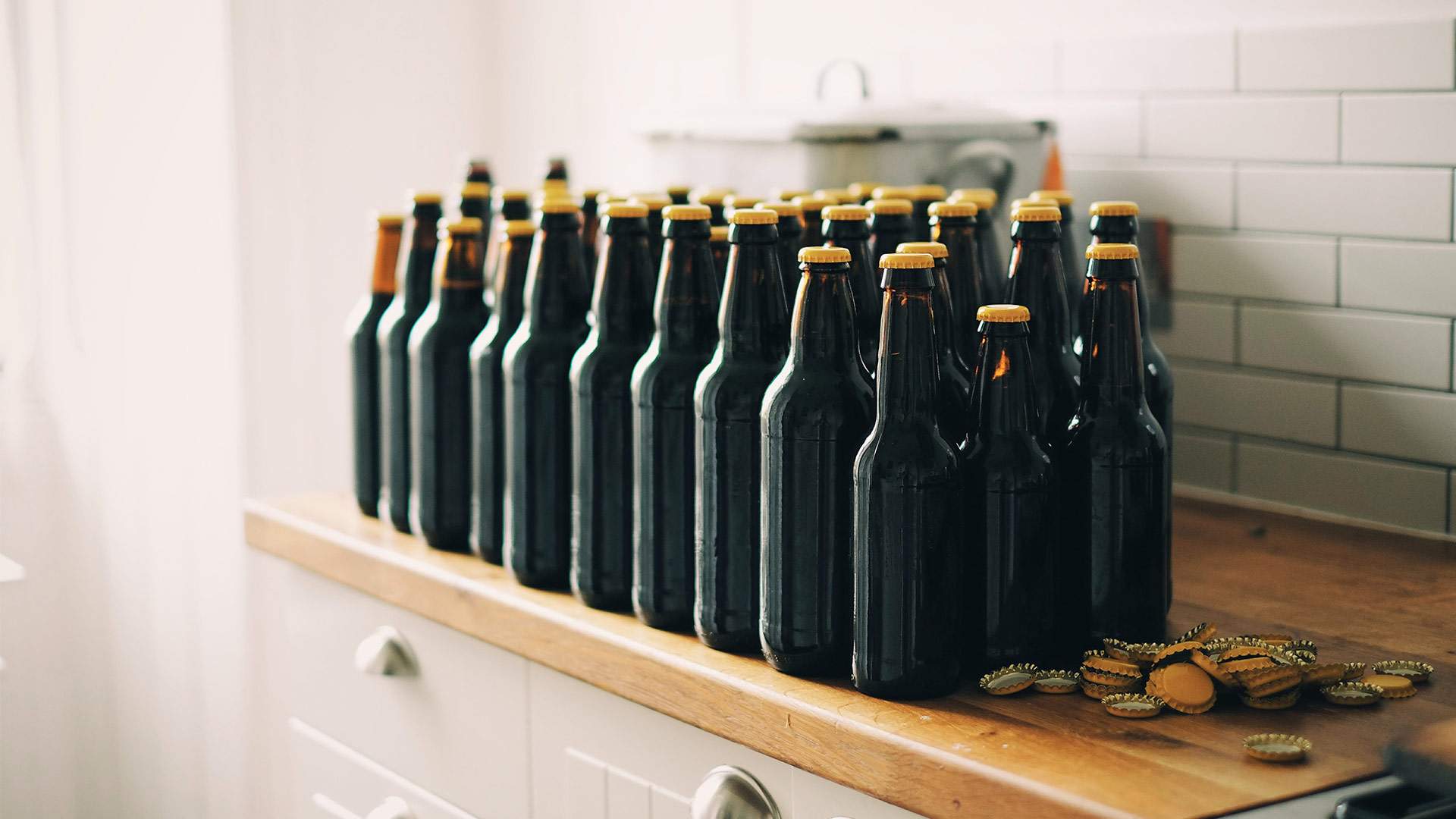 THE AFTER PARTY
Like fine wines, beers with a higher ABV (like 7.5%) can be aged, so over time, they develop idiosyncratic qualities resulting in truly unique beers whose flavour profiles shift and become more complex with age. With carefully monitored and selected ingredients, each vintage of Coopers Vintage Ale offers a different experience when aged correctly, from day one to year one to year five. Dr Cooper advises that the journey of flavour, much like the paddock-to-pint process, is a rewarding step-by-step adventure for the more discerning drinker. "I recommend buying a carton and savouring the Vintage Ale over a period of time, to enjoy the flavour journey and to see how the flavour evolves...Depending on the storage conditions, I think five years is enough time to enjoy a carton this way."

Keen to know more about cellaring beer? Grab a carton of this year's Vintage Ale and read up on why and how you should be cellaring more beer.
Published on August 20, 2018 by Dominic Gruenewald