FOOD & DRINK
We're Giving Away a Tap Machine So You Can Elevate Your At-Home Bar
Take your house party up a notch with ice-cold shots — without using up precious freezer space.
in partnership with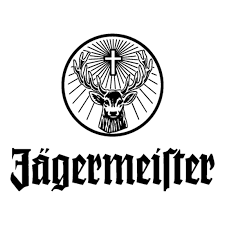 Now that house parties are back on the cards — and going out isn't quite back to what it once was — it's time to get your home bar set-up in good shape. Yes, you need to stock up on liquor, nab some good-looking (but easily replaceable) glasses and work on your bartending skills, but you should also make sure your bar offering stands out above the rest. How? Well, you could add a tap machine that keeps your booze nice and chilled, for one.
Lucky for you, we've partnered up with Jägermeister to give away just that, so you can save your money for the party snacks.
The compact, OTT house party accessory holds one bottle and is perfect for when you want to serve up well-poured, ice-cold shots of Jäger — whether that's as your mates arrive or late into the night when you're cutting shapes on your makeshift living room dance floor. Yep, you'll be sipping the stuff at a cool -18 degrees celsius, which is apparently the ideal way to drink it. Oh, and we're throwing in three bottles of Jägermeister to help get the party started, too.
Keen to take your next house party to great new heights? See details below to enter.
Published on February 15, 2021 by Cordelia Williamson