FOOD & DRINK
Westfield Doncaster Shopping Centre Is Getting a New $30 Million Rooftop Food Precinct
With 14 restaurants, a sculpture garden and lots of leafy spaces.
Westfield Doncaster Shopping Centre Is Getting a New $30 Million Rooftop Food Precinct
With 14 restaurants, a sculpture garden and lots of leafy spaces.
It's the northeastern suburbs' go-to for retail therapy, but come next year, Westfield Doncaster shopping centre will have a whole lot more to offer in terms of food, when it unveils a $30 million upgrade to its Level 2 food and entertainment hub.
Developers have announced that work on the makeover is already underway, as they set out to create a contemporary and lush new rooftop precinct. An assortment of indoor and outdoor areas will complement the existing Village Cinemas site, boasting up to 14 new restaurants and eateries once complete.
While the exact retailers are under wraps for now, we're told to expect a mix of "much-loved favourites" and "new culinary experiences".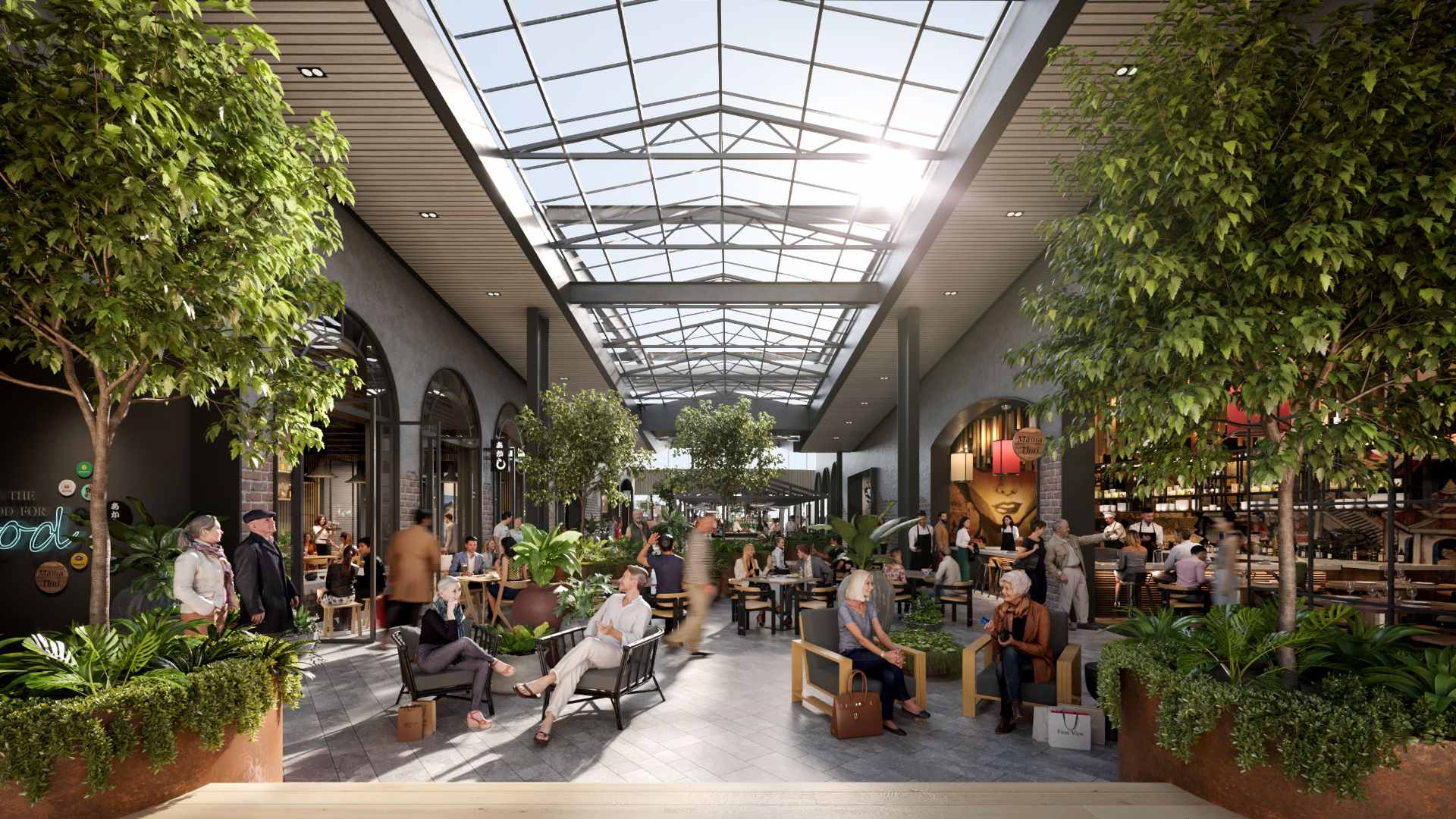 Other plans for the space include a sunny central courtyard accessed via a series of laneways and pathways, as well as a sculpture garden, a foliage-filled lobby area, a conservatory and a variety of leafy communal spaces. Best of all, the new rooftop precinct will be open day and night — perfect for those pre- or post-movie hangs. The space should be up and running by some time in 2020.
The $30 million upgrade is separate to (but coincides with) the centre's proposed $500 million masterplan redevelopment, which was given the green light from the state government earlier this year. This half-a-billion redevelopment, which is still awaiting further approvals, includes the addition of a 14-storey tower, as extra 43,000 square metres of retail offerings and 18,000 of office space. We'll let you know when there are anymore updates on that.
Westfield Doncaster's new-look level 2 food and entertainment is slated for completion in 2020. We'll let you know when the retailers are announced.
Published on August 16, 2019 by Libby Curran