Yarra Falls Is the Tiny CBD Bar Inspired by a Little Known Piece of Melbourne History
A 25-seat boozer guided by locality, steered by the seasons and named after the Yarra River's one-time waterfall.
It's safe to assume there are many questionable things hidden in the Yarra's murky depths. But something you might be happy to unearth about our city's famed river is this little morsel of history: the river was actually once home to gushing falls, located where Queens Bridge sits today.
Why the impromptu history lesson? Well, it's this landmark — a significant meeting place for First Peoples and a big part of the reason why Melbourne is located where it is — that was the inspiration for new 25-seat CBD watering hole, Yarra Falls.
Located not too far from that spot, the bar sits within Flinders Lane's historic Tavistock House — a 172-year-old building with a heritage-listed facade that remains one of the few pre-Gold Rush structures in the metro area.
Owner Brendan Keown (The Baxter Inn, Restaurant Hubert) was captured by the tale of the rocky river barrier that once stood nearby, separating the freshwater from the bay and providing a crossing point at low tide. In a nod to the historic site, Yarra Falls embraces the concept of place and wholeheartedly champions this pocket of the world; from its booze and produce, to its musicians.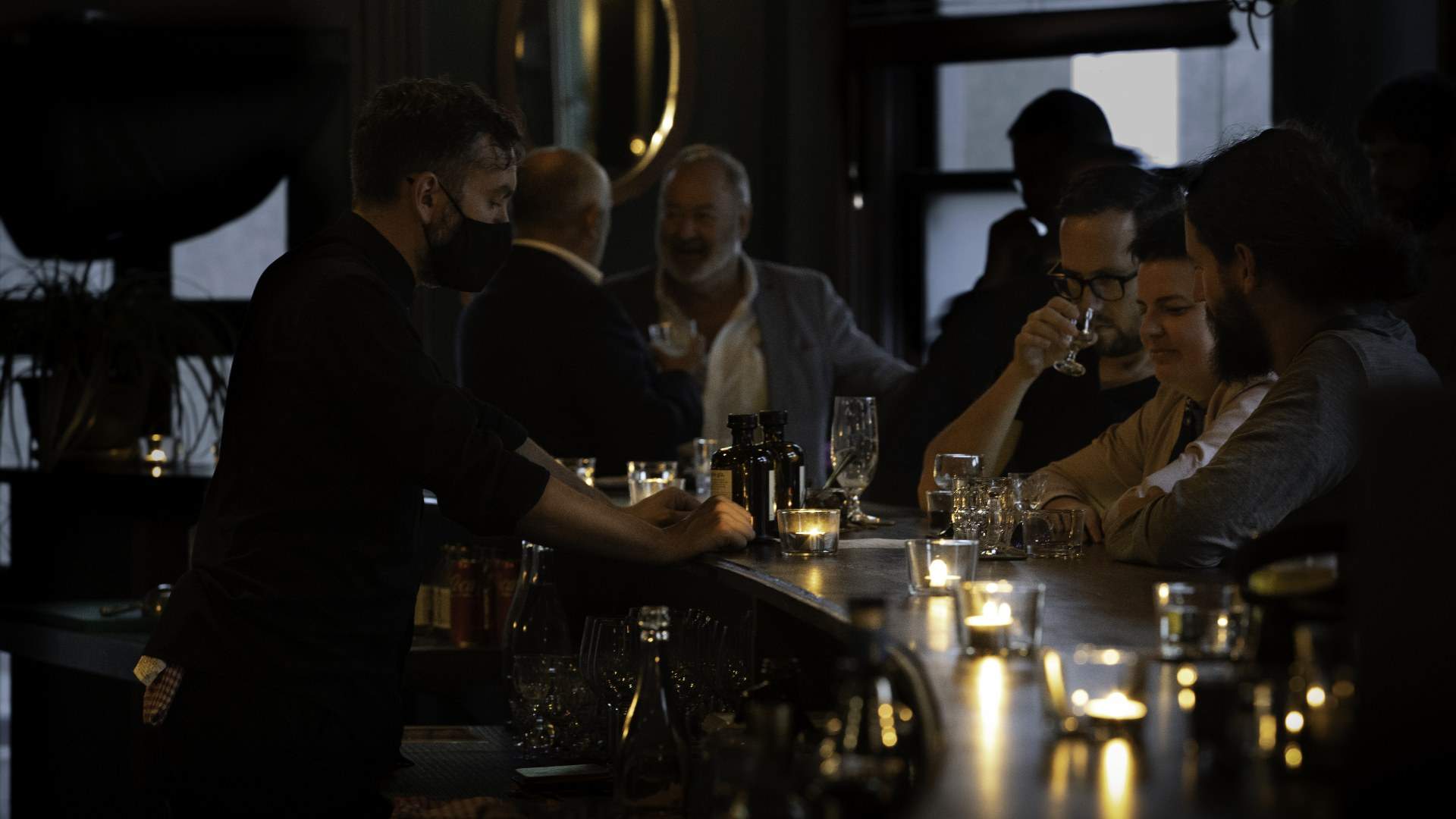 "The focus of the venue is the land along the river in this part of the country," Keown tells Concrete Playground. "And you can interpret that in a few different ways."
Here, it means you can expect to find Indigenous place names used throughout the menu, but also a strong commitment to working with Indigenous-owned or -supporting suppliers.
'Local' and 'seasonal' are far more than mere buzzwords, too. Ingredients and products are carefully chosen for their origins and the stories behind them, while a deep respect for the seasons — our region actually has six of them, as observed by First Peoples — ensures they're only ever showcased at their best.
"Everything in the bar supports everything else," the owner explains. "It starts to build up a real sense of place, that's uniquely of this part of the country."
In keeping with the venue's own small stature, both the drinks list and food menu are concise, though they're expertly considered and rotate on the regular. The potato bread is a staple — a nod to Keown's Irish roots — plus you'll usually find a house soup and freshly-shucked oysters. A 'snack of the season' makes the most of nature's gifts; maybe pairing finger lime with smoked eel and creme fraiche on lavosh.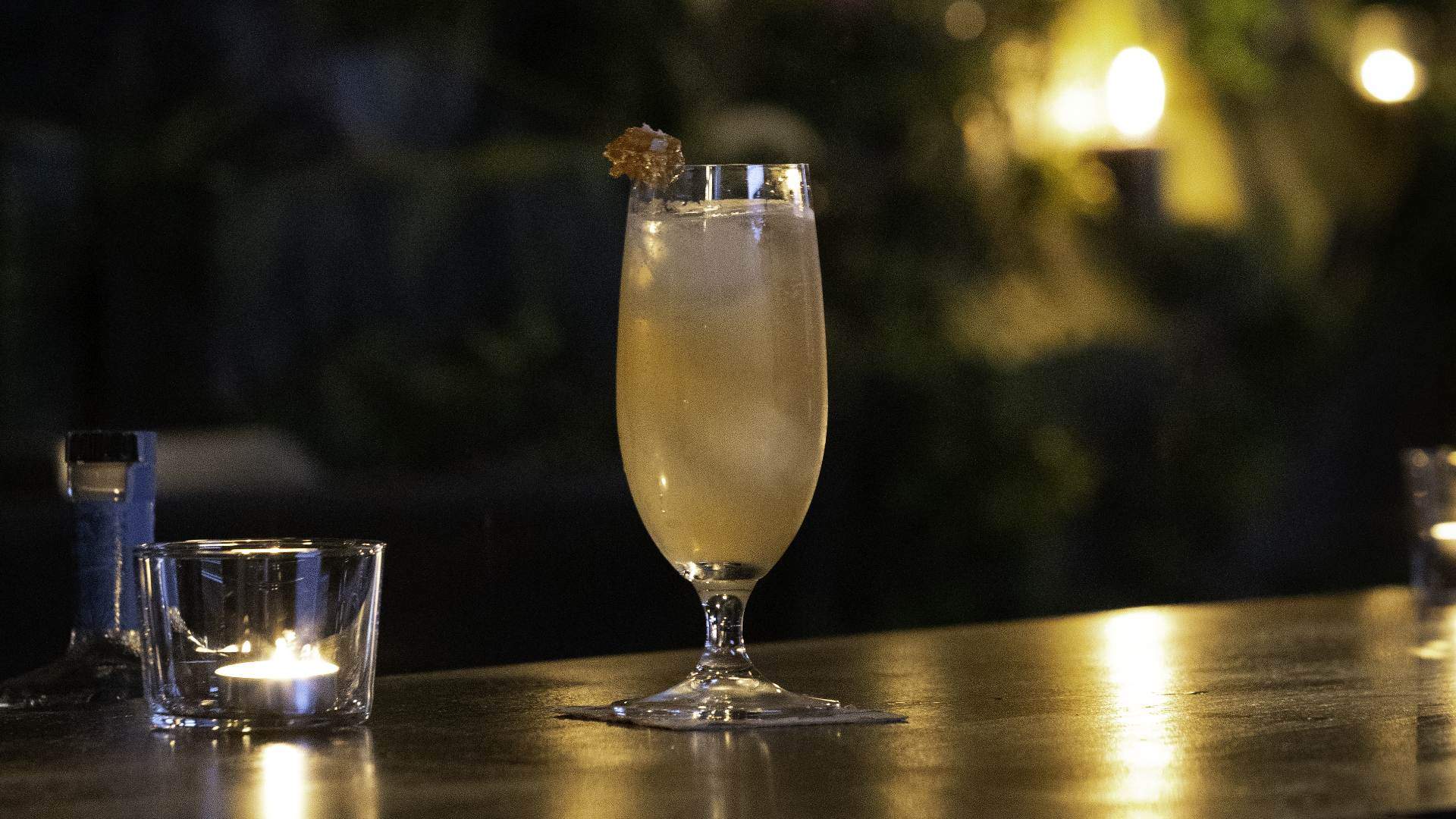 The ever-evolving drinks list is well thought out and generous with its tasting notes. The two beer taps might be pouring drops like Westside Aleworks' full-bodied Electric Socks APA (Melbourne/Boonwurrung Country), while the spirits list heroes creations from labels like 78 Degrees and Melbourne Gin Company.
In the wine (and wine-adjacent) corner, expect goodies like a floral moscato giallo orange by Little Brunswick Wine Co (Heathcote/DjaDjaWurrung Country) and the Stanton + Killeen muscat (Rutherglen/ Bangerang Country). And a tidy crop of mixed drinks stars ingredients like lemon myrtle, wattleseed and teas by Indigenous cafe Mabu Mabu. Try the apricot brandy-infused Emu Juice, or the Mornington — a funky blend of silver rum, macadamia, golden wattle and grape.
The backbar is necessarily tiny, but Keown has managed to make it quite the statement piece, despite "MacGyver-ing it together", in his words. It's a painted diorama-style replica of the Yarra Falls themselves, complete with a working water feature and earthy green terraces working as a backdrop for the small-but-mighty spirits selection.
"It's great, especially at night time," the owner enthuses, detailing the bespoke ceiling lights, which mirror the Pleiades or Seven Sisters constellation — also significant in Aboriginal cosmology. "It's like you're camping out, you're hanging out there at the falls."
Find Yarra Falls at 381 Flinders Lane, Melbourne CBD. It's open 5pm–1am Wednesday to Saturday.