FOOD & DRINK
You Can Eat Well Without Leaving Home Thanks to This Plant-Based Food Delivery Service
Avoid the supermarket crush.
in partnership with

You're juggling a lot right now: morning video calls with the office, Zoom parties with your mates, evening Skypes with the parents to make sure they're following the new self-isolation rules. It's a lot. And you'd be forgiven for wanting someone else to take the lead on planning breakfasts, lunches and dinners instead of diving into another packet of instant noodles as you screen a virtual yoga class from the sofa.
Well, that someone could be food delivery service Soulara. Why reach for the frozen bread when you could be eating choc hazelnut and chia seed pudding for brekkie, mexican red beans and rice for lunch, and coconut lentil soup for dinner? All without falling off the wagon on your health and fitness goals for 2020.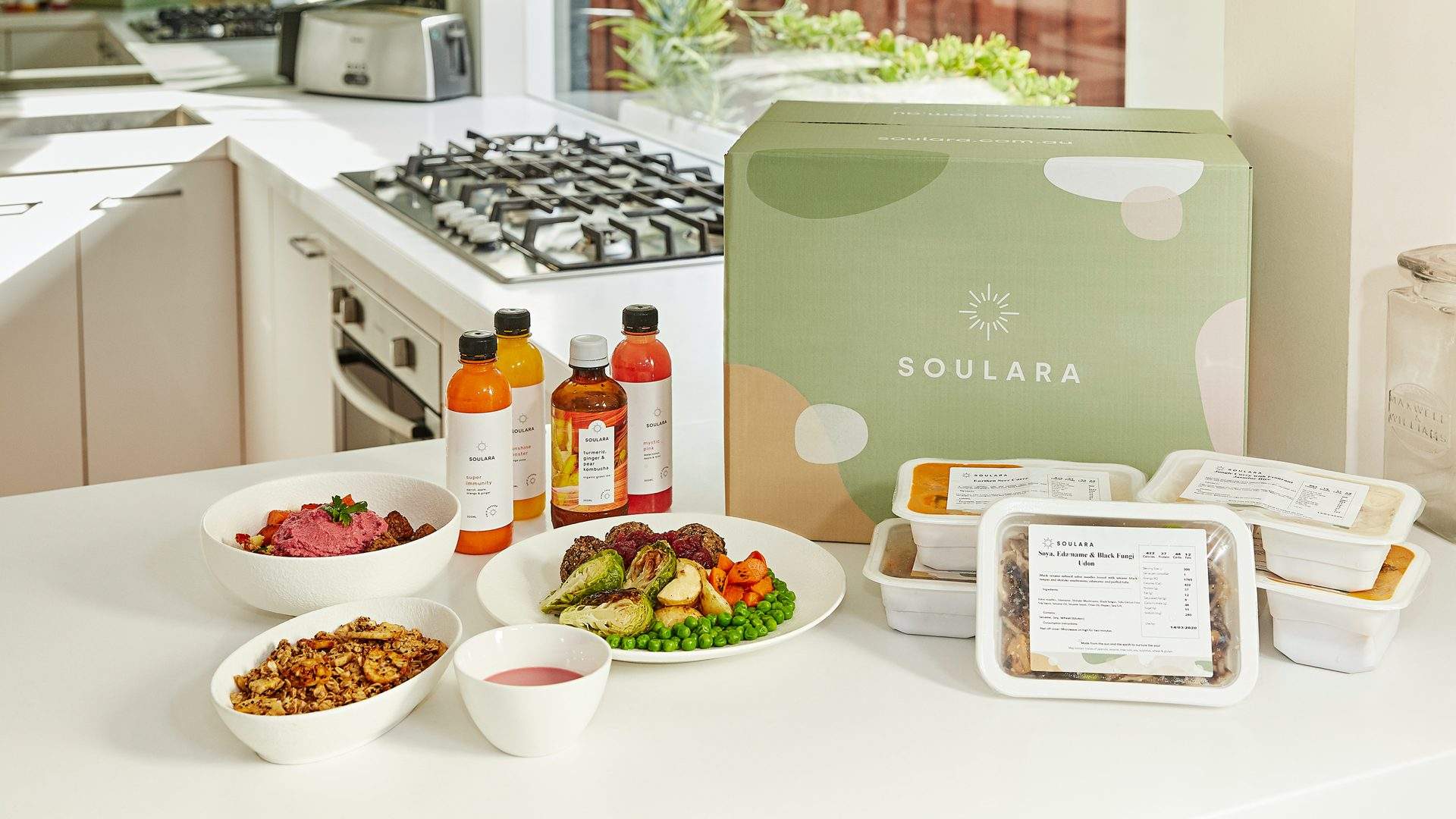 Soulara will bring you a week's worth of plant-based meals, all created by chefs and nutritionists, packed with vital nutrients. Gluten free? There are options for you too, as well as for your soy-free housemates. All the meals are packed fresh, not frozen, and you don't have to sign for delivery or worry about the extra packaging waste (the box is recyclable).
It's also got bliss balls, kombucha and cold-pressed juice packs that you can tack onto your order, avoiding the need to nip to the shops when you're feeling peckish. Plus, if you opt for 12 meals a week (its most popular subscription), your meals work out at $9.95 a feed.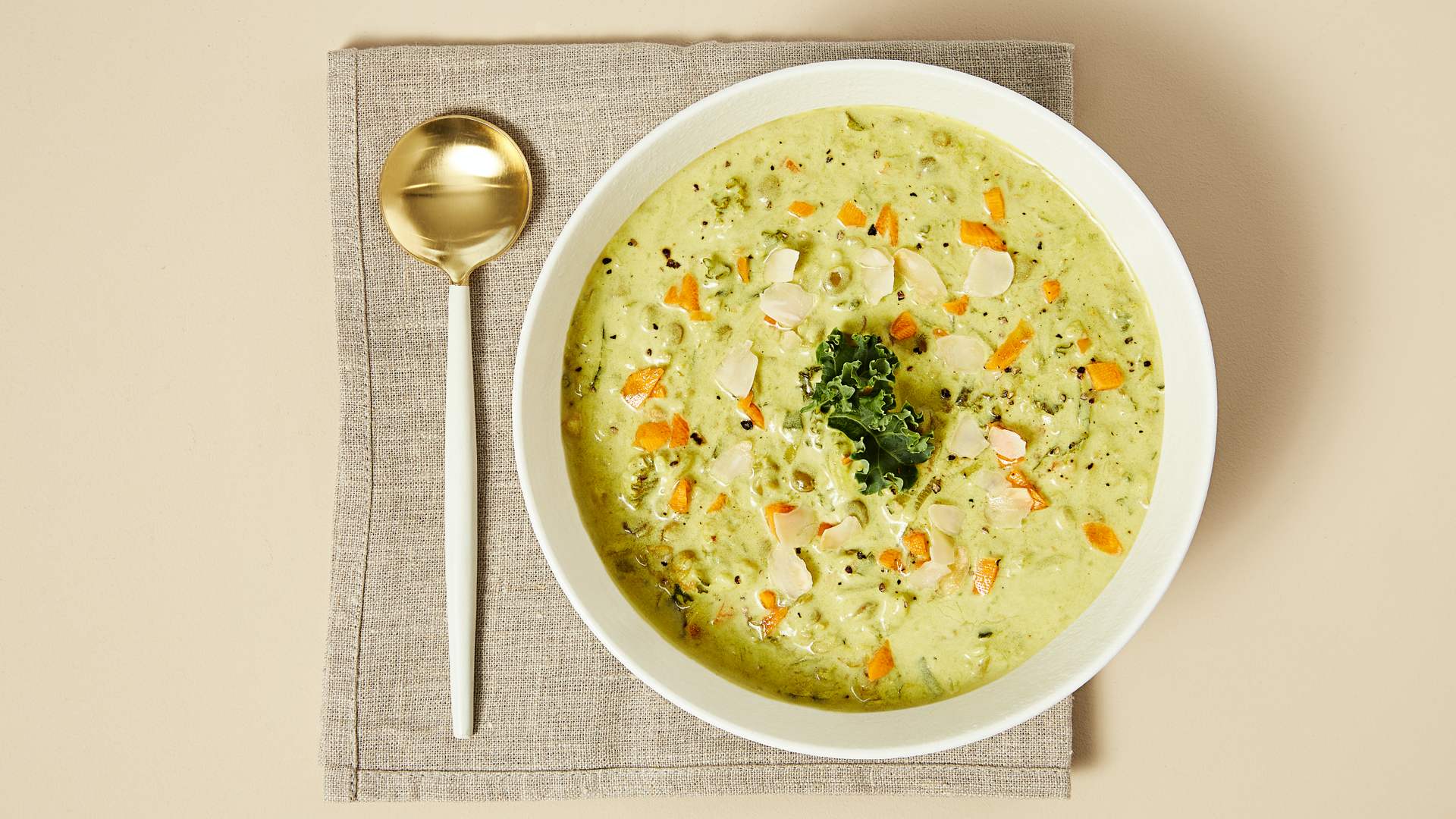 Picky? You get to choose your meals from the planner each fortnight and no one will judge when you opt for the jungle curry every single time. As all the meals are pre-portioned and ready-to-eat, you don't need to plan in any cooking time either, which gives you more downtime for when you need it most.

Soulara delivers across Australia. For more details of its Sydney and Melbourne delivery times, as well as meal planners, head here.
Published on March 30, 2020 by Emma Joyce