FOOD & DRINK
You Can Now Hire Out a Private Igloo for Dinner and Drinks at These Three Melbourne Pubs
Escape the winter chill inside a cosy igloo with espresso martinis and mulled wine.
You Can Now Hire Out a Private Igloo for Dinner and Drinks at These Three Melbourne Pubs
Escape the winter chill inside a cosy igloo with espresso martinis and mulled wine.
The winter chill is starting to set in across Melbourne, which means it's time to bust out your warmest winter woollies once again. If you're a fan of frostier climates, you'll want to celebrate with some mates over a mulled wine — which you can now do thanks to Victoria's new eased restrictions. To celebrate the start of winter (and the reopening of restaurants, bars, cafes and pubs), a heap of private igloos are popping up across Melbourne, so you can get your winter escape without even having to leave the city.
Dubbed the Winter Igloo Garden, the pop-up winter wonderlands have taken over The Auburn Hotel's beer garden, The Station Hotel and by the banks of the Yarra at The Wharf Hotel, with one slated to open at Studley Park Boathouse next week.
Each igloo can fit up to four people and come with twinkly fairy lights. You can hire out the igloos for a 90-minute or two-hour time slot, which includes a three-course, heartwarming meal and a drink, with a choice of espresso martini, hot toddy, wine and beer. Priced between $49–69, your time in an icy haven is pretty reasonable when you split it with the crew.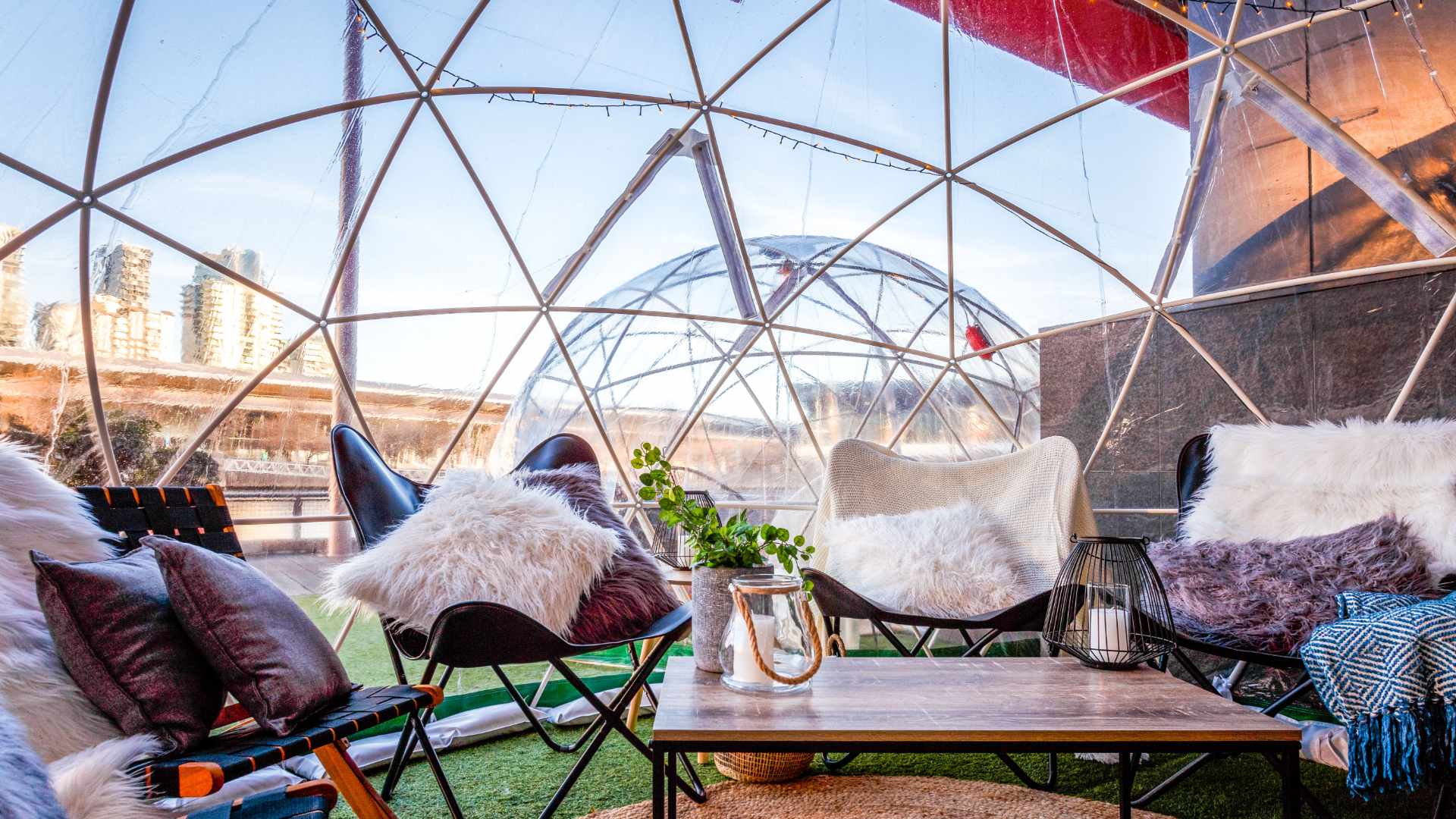 At The Auburn you'll be chilling out in your wintry bubble for two hours and feasting on the likes of mini lamb pies, cauliflower cheese croquettes and braised beef cheek for $59. Plus, if you're looking to get super-cosy, you can buy a fleece blanket for $5, which you get to take home with you.
At the riverside Winter Igloo Garden at The Wharf Hotel, you can hire an igloo out for 1.5 hours, during which you'll be sipping drinks and tucking into a seafood feast for $49. If you're looking for more heartwarming fare, The Station's igloos come with meat-heavy dishes like short rib croquettes, wagyu and bone marrow and a drink, with mulled wine also an option, for $69. Further drinks can also be ordered via an app, so you don't have to leave your wintry lair.
Private igloos are are available to hire at The Auburn Hotel, The Wharf Hotel and The Station Hotel. 

Until at least Wednesday, July 29, stay-at-home orders have been reintroduced in 12 Melbourne postcodes, which means their residents can only leave for one of four reasons: work or school, care or care giving, daily exercise or food and other essentials. For more information, head to the DHHS website.
Published on June 03, 2020 by Cordelia Williamson