FOOD & DRINK
Zero Gradi Is Opening Its Second Dessert Bar and Gelateria in Southbank
From gelato to cannoli, this joint specialises in all of the Italian dessert favourites.
Johnny Di Francesco's 400 Gradi chain might be best known for its world-class, award-winning pizza, but it has also won itself a spot in the hearts of local dessert-lovers with its sibling gelateria. After first setting up shop in Brunswick East back in 2015, Zero Gradi is adding another venue to the sweet-toothed arm of the business, opening the doors to a new Zero Gradi Gelateria and Dessert Bar in Southbank on Thursday, April 22.
Located on Crown Riverwalk, this sugary oasis will be scooping 30 rotating flavours of Zero Gradi's house-made gelato, with options ranging from the classics to more inventive delights; think: white chocolate with sour cherry and the charcoal-infused Black Hawaii. The store's legendary Neapolitan-style gelato is the result of much careful honing and recipe tweaking, finessed during the years Di Francesco spent training in Naples. The flavours are pasteurised for at least 24 hours and churned daily, ready to be piled into a cone, a cup or even a take-home tub. And if dairy's not your thing, Zero Gradi's range of signature sorbets offers a vegan-friendly alternative that doesn't skimp on any of that creaminess factor.
The Zero Gradi fun doesn't end in the freezer cabinet, either. At the new store, you'll also find yourself tempted by an Italian-leaning lineup of hand-crafted pastries and cakes, beckoning from their neat rows atop the front counter. There are freshly filled cannoli, chocolate and pear brownies, individual banoffee mousse bites and dainty meringue-topped citrus tarts, alongside an Italian take on a French croissant, dubbed the 'cornetti'. The store is even home to its own crepe station and a speciality frozen yoghurt machine.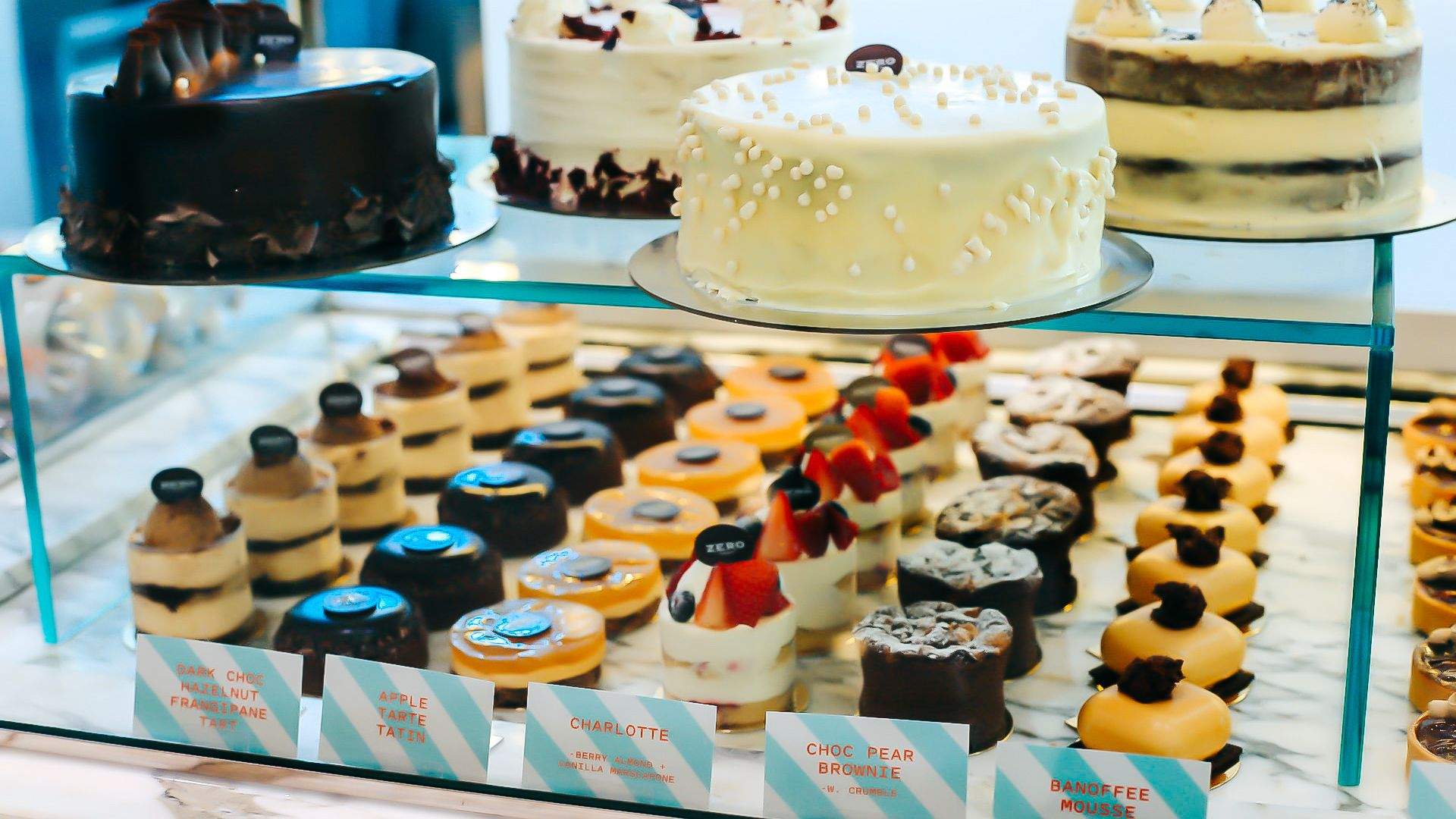 And, if you prefer your dessert fix in liquid form, the venue's indulgent shakes, espresso coffee and classic Italian-style crema di caffe (a whipped coffee dessert) should certainly hit the spot.
Find Zero Gradi Gelateria and Dessert Bar at Shop 34, 8 Whiteman Street, Southbank from Thursday, April 22 — open 7am–12am Sunday–Thursday and 7am–1am Friday–Saturday.
Images: Renee Oliver.
Published on April 20, 2021 by Libby Curran