TRAVEL & LEISURE
The Victorian Government Is Releasing 40,000 Extra $200 Travel Vouchers for Stays in Melbourne
And they'll be up for grabs from 10am on Friday, March 12.
Since late 2020, Victorians have had plenty of excuses to holiday throughout the state's regional areas, with the State Government handing out 110,000 travel vouchers worth $200 each so far as part of its $465 million Victorian Tourism Recovery Package. Another round of vouchers for regional travel are still to come, and will release this month — but if you'd rather enjoy a staycation in Melbourne, an extra batch of vouchers will now cover stays and experiences in the state's capital.
The Melbourne vouchers were first announced in February, when the Victorian Government revealed a new $143-million support package to help businesses impacted by the state's recent five-day circuit breaker lockdown. Now, just what they'll cover, when you can use them and when you can get your hands on them have also been revealed.
After spending so much of the past 12 months staring at your own four walls, you probably don't need much motivation to head out of the house, but the Melbourne Travel Voucher Scheme will give you some anyway. Available from 10am on Friday, March 12, it'll provide vouchers for use on accommodation, attractions and experiences across the metropolitan area, which'll be valid between the eight weeks from Friday, March 19–Sunday, May 16.
You can use them within 26 local government areas across Greater Melbourne: in Melbourne, Port Phillip, Stonnington, Yarra, Banyule, Bayside, Boroondara, Darebin, Glen Eira, Hobsons Bay, Kingston, Manningham, Maribyrnong, Monash, Moonee Valley, Moreland, Whitehorse, Brimbank, Casey, Greater Dandenong, Hume, Knox, Maroondah, Melton, Whittlesea and Wyndham. They can't be used in places that were part of the regional scheme, though. So, this time around, you won't be heading to the Yarra Valley, Dandenong Ranges, Frankston or the Mornington Peninsula, for instance.
If you're familiar with the regional vouchers, you'll know that they've proved mighty popular. Indeed, when the first round of 40,000 vouchers was made available, the Victorian Government had to release another 30,000 to meet demand (and make up for the fact that the Business Victoria voucher registration page had to go offline for extended periods because so many folks were trying to access it). So, getting in quickly for the Melbourne vouchers is highly recommended — as the regional ones have been routinely snapped up in minutes whenever they've been released.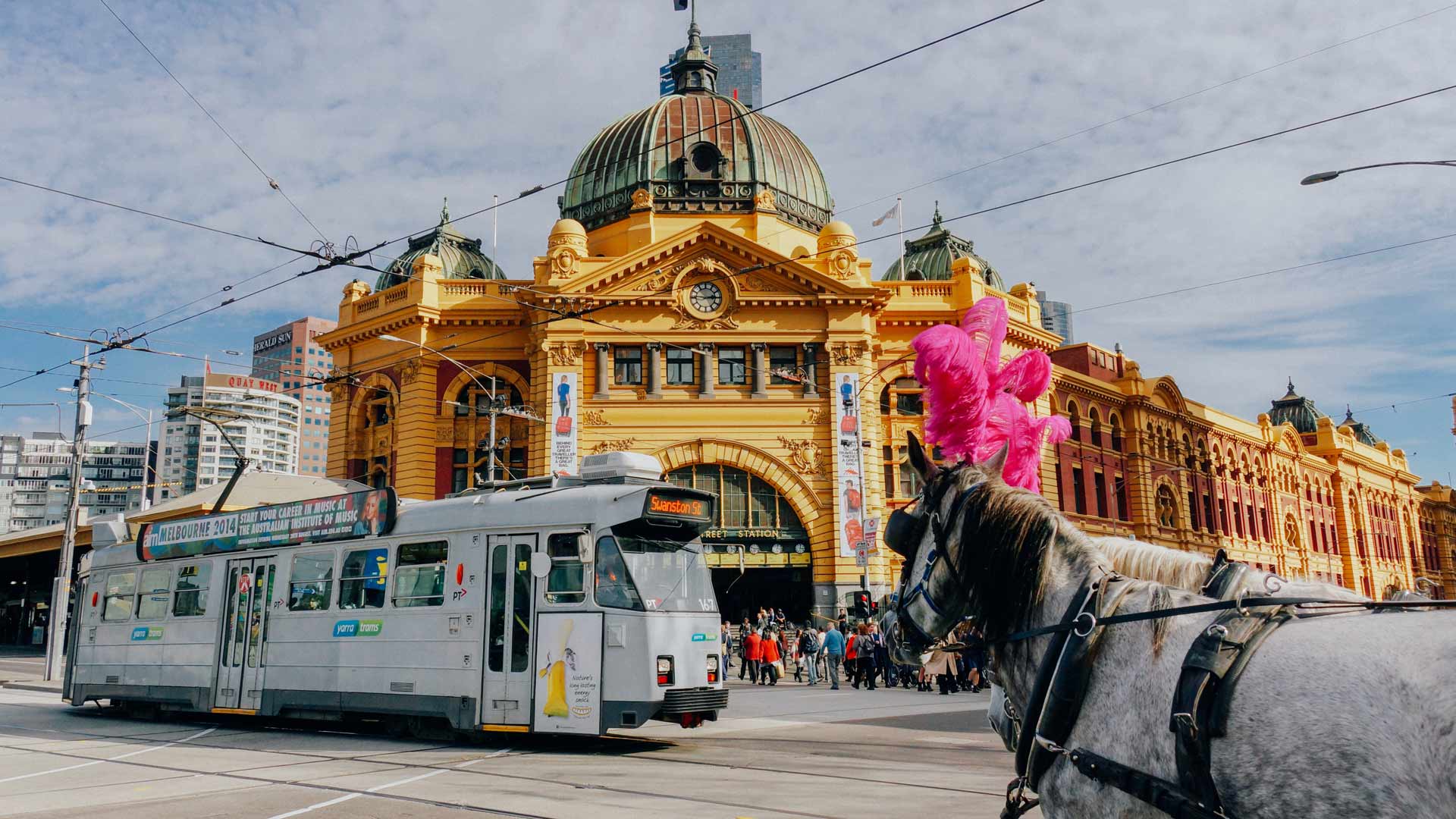 The same rules for using the vouchers apply to Melbourne, too. They can be spent on accommodation, tourism attractions and tours in the city, but there's a hefty list of things you can't use them on — including gaming, alcohol, fuel, food and drinks (unless it's part of a winery tour, for example), groceries, personal items (such as clothing) and transport (such as rental cars and public transport).
So, you can't just use the voucher to road trip to a pub, but you can use it to book accommodation at the pub, then spend your own money on food and drinks — which will still make your staycation significantly cheaper.
There are some additional caveats, too: the vouchers are limited to one per household (not per person) across the entire scheme; you must first provide evidence of spending $400 on accommodation, attractions or tours before getting your $200; and you must pay for a minimum of two nights accommodation in Greater Melbourne. Which means, at most, half of your expenses will be covered — but, that's $200 that you won't have to fork out yourself.
Yes, it's a little complicated — but the Victorian Government has broken it down in more detail online. It has also given some more examples of what you can use the vouchers on, including holiday parks, cottages, private holiday rentals, adventure tours and entry fees to city attractions, such as museums, water parks and adventure parks.
As with the Regional Travel Voucher Scheme, there are two obvious aims overall: enticing Victorian residents to make the most of Melbourne, and helping support the city's pubs, hotels, wineries and small businesses.
If you're still eager to head further afield, the final round of regional vouchers will be handed out on Tuesday, March 30, for travel between April 6–May 31. There'll also be 50,000 of them, up from the 40,000 first announced for the regional scheme's third round.
You can apply for the of 40,000 $200 Melbourne travel vouchers from 10am on Friday, March 12 at the Melbourne Travel Voucher Scheme website.
Published on March 11, 2021 by Sarah Ward