FOOD & DRINK
Melbourne's Best All-Day Diners That Are Open for Breakfast, Lunch and Dinner
These diners do it all, from your morning coffee right through to dinner and after-work wine.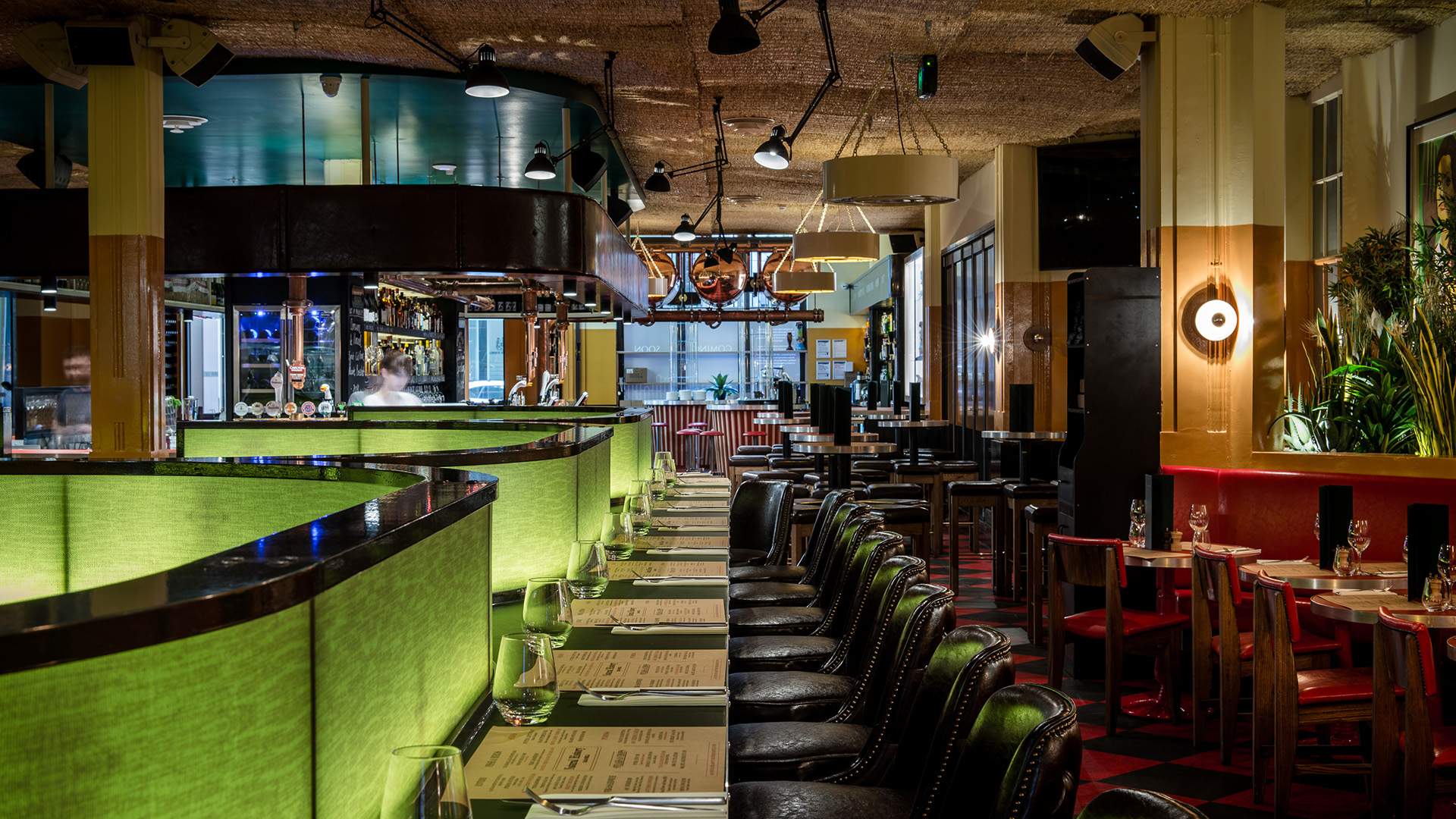 Finding a cafe that does brunch is easy. So is finding a restaurant for dinner. But finding a place for all those awkward in-between times — you know, when you have to walk into a cafe and ask: 'are you still open?' — can be surprisingly difficult. Sometimes you need a 5.30pm coffee, or you need somewhere low-key to do some work over dinner.
Luckily, not everywhere is closed between the hours of 4 and 6pm. These diners are open all day, from breakfast and lunch right through until dinner (and, in some cases, maybe even later) — so you don't have to worry about rocking up just after the coffee machine's been cleaned.
Food & Drink

The Collins Street eatery has relaunched with a more laidback vibe, a gastropub menu and a weekday happy hour.

Food & Drink

A 1920s-style late-night diner in that bar at Flinders Street Station.

Food & Drink

From your morning coffee to your midnight nightcap, Archie's has you covered.

Food & Drink

An eatery and bar spawned from one of Melbourne's best hospo pedigrees.

Food & Drink

Templestowe's bold new all-day offering will leave you spoilt for choice.

Food & Drink

This Chapel Street eatery serves everything from breakfast and coffee through to pizza and cocktails.

Food & Drink

This laneway bar and eatery has gone full 'Melbourne', with inventive cocktails, creative fare and a healthy dose of street art.

Food & Drink

The new Italian kid on the Carlton block is cool, comfy and serves chicchetti all night.

Food & Drink

A small all-day cafe and wine bar winning locals over in the backstreets of Fitzroy.

Food & Drink

A sensory dream of outstanding food and beautiful design.

Food & Drink

An all-day European-style eatery across from the Botanic Gardens.

Food & Drink

This basement CBD venue has a Vietnamese-inspired food and drinks menu by MasterChef Khanh Ong.

Food & Drink

From field to table, this is Victorian produce at its best.

Food & Drink

A cultural institution that is worth as many visits as a lifetime can suffice.
Tap and select
Add to Home Screen
to access Concrete Playground easily next time.
x