Journeyman
Come for great coffee and its famous avocado and hummus toast served with honey candied bacon.
This Melbourne cafe has been a Chapel Street stalwart since its opening back in 2008 under the name of Dukes Coffee Roasters before changing its name to Journeyman in 2014.
Its roots run deep in the coffee roasting game but the team has successfully stretched beyond coffee as the sole focus. Nowadays, you'll struggle to grab a table due to Journeyman's popularity amongst the local brunch lovers who keep coming back for the ever-evolving dining menu.
Notable dishes on the menu include the mushroom medley on toast and the eggs Benedict made with pork belly, apple, spinach, maple hollandaise and a house-made bbq sauce on english muffins. But the signature dish is the cafe's famed avocado hummus toast served with honey candied bacon and a poached egg — a winning combo that must be tried by any self-respecting brunch-loving Melburnian.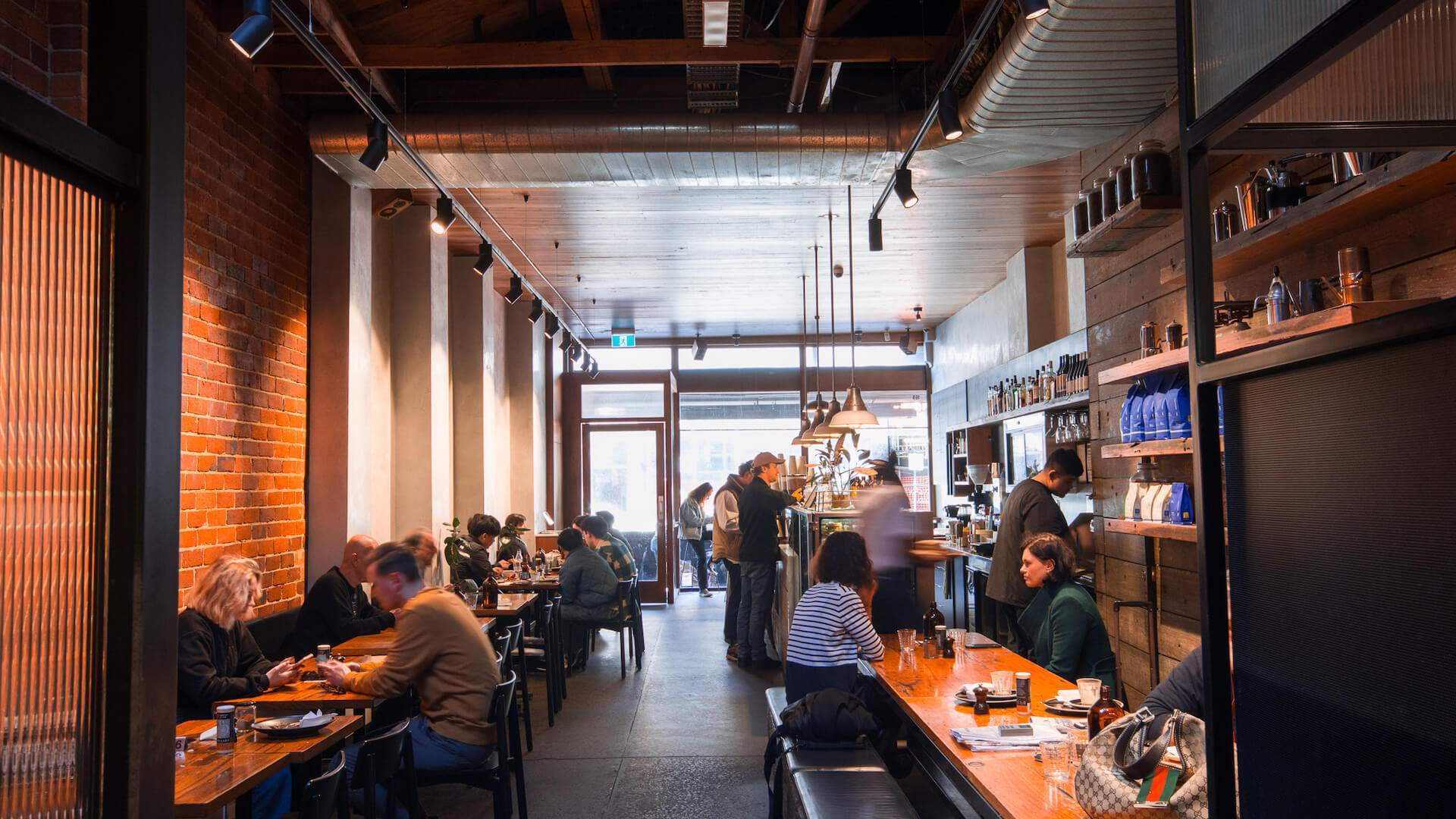 And with all this attention being given to the food, it has, thankfully, managed to maintain its strong coffee game.
The Journeyman team is firm on its commitment to serve ethically traded and sourced coffee, with each lot of beans traceable back to the farm from which it came. The Dukes blends are crafted from mostly organic beans, sourced from Africa, Asia, and Central and South America. And each is showcased through a whole swag of methods, from classic espresso, to filter and French press.
Sit back within this small Melbourne cafe watching the baristas work their magic before tucking into some of Melbourne's best brunch offerings. Journeyman has never disappointed. And we don't expect that to change anytime soon.