Monforte Viennoiserie
This Carlton North hole-in-the-wall bakery is serving a delightful array of small-batch seasonal pastries.
Tucked away in a row of beige Victorian houses is the teal kiosk now home to Monforte Viennoiserie. Inside, pastry chef Giorgia McAllister Forte spends her Tuesdays and Wednesdays rolling butter, whipping cream and laminating dough. She returns at 4am on Thursday for her first day of service. By 8am, a sizeable queue has already formed outside. Four and a half hours later (or earlier if everything sells out), service stops and she begins prepping for Friday. This all continues daily through the rest of the week, albeit with the doors opened at 8.30am on Saturdays and Sundays.
Monforte only launched in August, but it's already built a loyal base of local customers who are keeping McAllister Forte's operation going, week in week out. Meanwhile, she's keeping them on their toes with an eclectic menu of ever-changing seasonal offerings. "The idea is that people don't always come back to the same stuff. I feel like that's a drawcard because they get to try something new," says Forte.
She picked up this approach while working with Claire Ptak at Violet in Hackney, London. "She was really big on baking seasonally, so I learned to bake with the seasons there." As spring rolls into summer, expect to see plenty of berries and stone fruits on the menu, including blackberry and fig leaf tarts and apricot and buttermilk danishes.
For something a little more savoury, Forte recommends the tropea onion, heirloom tomato and tarragon tart. "I feel like it's underappreciated. People who have had it think it's really delicious, but I feel like it's always shunned," she says, "and we're only at the very beginning of tomato season as well."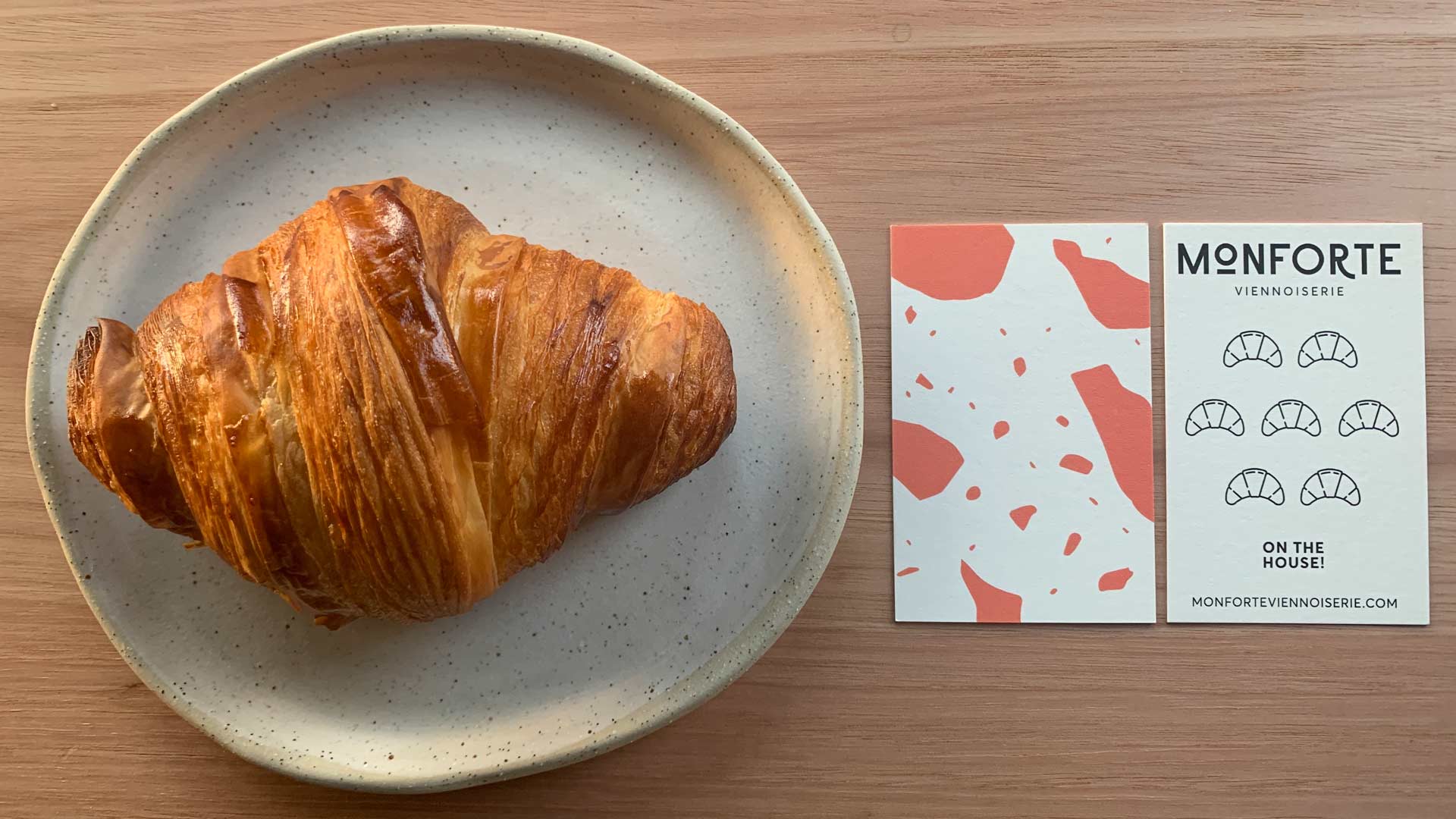 McAllister Forte's only year-round menu item is the humble bakery staple: the croissant. Besides a classic plain offering, McAllister Forte is also serving up a leatherwood honey and sea salt variety. It's light, balanced and great to eat with the batch brew from Everyday Coffee also sold in store.
McAllister Forte has big plans for the kiosk's future, from making jams in-house to sourcing more off-the-beaten-path produce like mulberries. But, for now, her focus is on expanding opening hours to include Sundays by December, and Thursdays as well in the new year.
The pasticceria draws on McAllister Forte's decade of international training and experience. Besides Violet, she's worked at Oyster & Chop alongside Mark Hix and as a pâtissier at All Are Welcome in Melbourne. All this time however, Forte wanted a bakery of her own.
"I've wanted to be a pastry chef since I was maybe 10 or 12 years old, and it was always my dream to have my own tiny neighbourhood shop. It's really a dream that's been going for 15 years, maybe more."
Now that she has creative control in Monforte, her menu is exciting, experimental and ever-evolving, much to the delight of locals. Just make sure to get there early to beat the queue.
Top image: Giorgia McAllister Forte
Concrete Playground Trips
Book unique getaways and adventures dreamed up by our editors